In case you missed it, Disney and Pixar's latest original feature film, Luca, has finally dropped, exclusively on Disney+!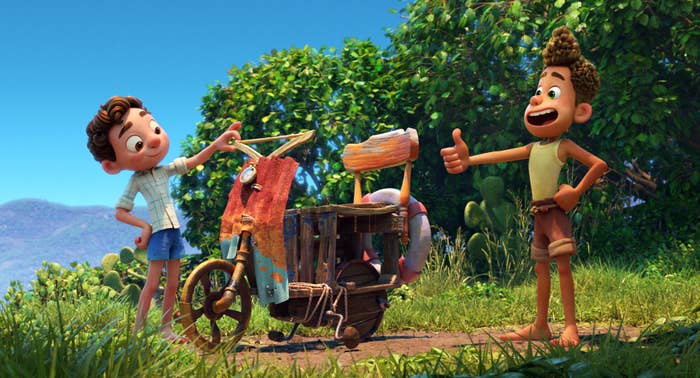 The film is beautiful, fun, and, because it's set in Italy, it also features A LOT of amazing-looking food — in particular, a pasta dish called trenette al pesto.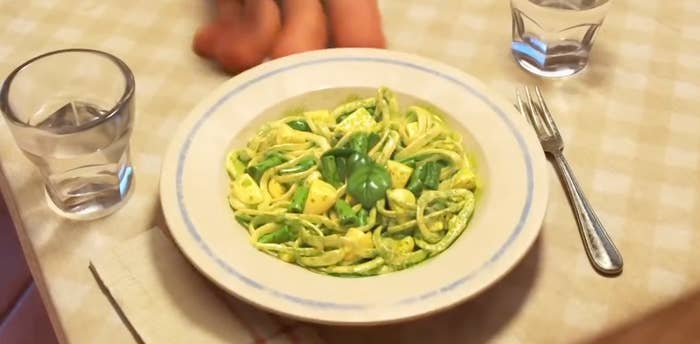 And, lucky for all of us, Disney actually has an official recipe for the trenette al pesto from Luca, featuring the adorable character Giulia Marcovaldo!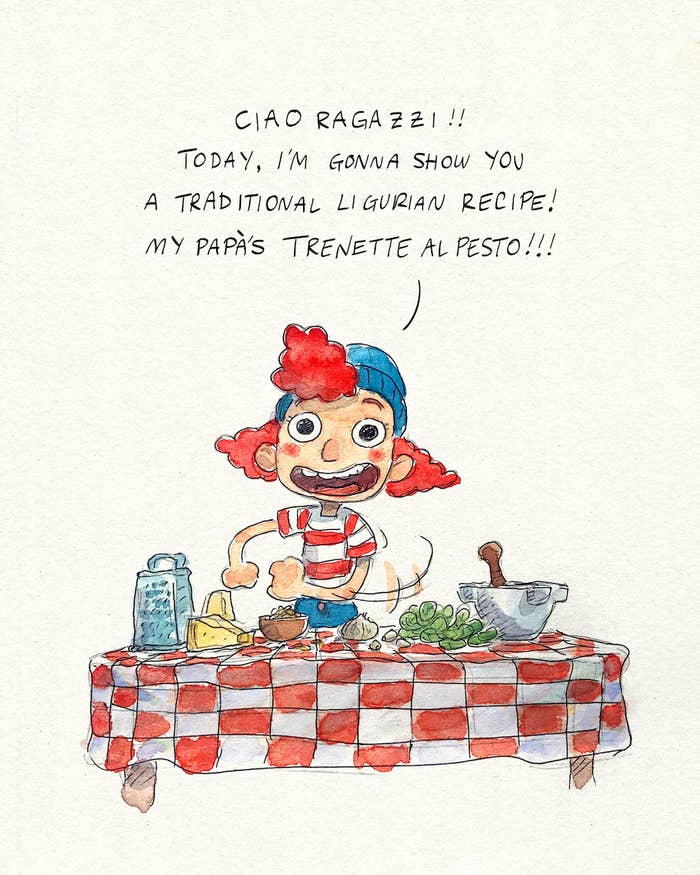 In the movie, Giulia's dad Massimo makes trenette al pesto for Luca and Alberto, and let's just say they DEVOURED the heck out of it. So, being the food-in-movies-lover that I am, I decided to try out the recipe. Here's how it went:
The official ingredient list for trenette al pesto from Disney includes a lot of expected items like the basil and pine nuts for the pesto, but it also has more unique ingredients like green beans and a yellow potato.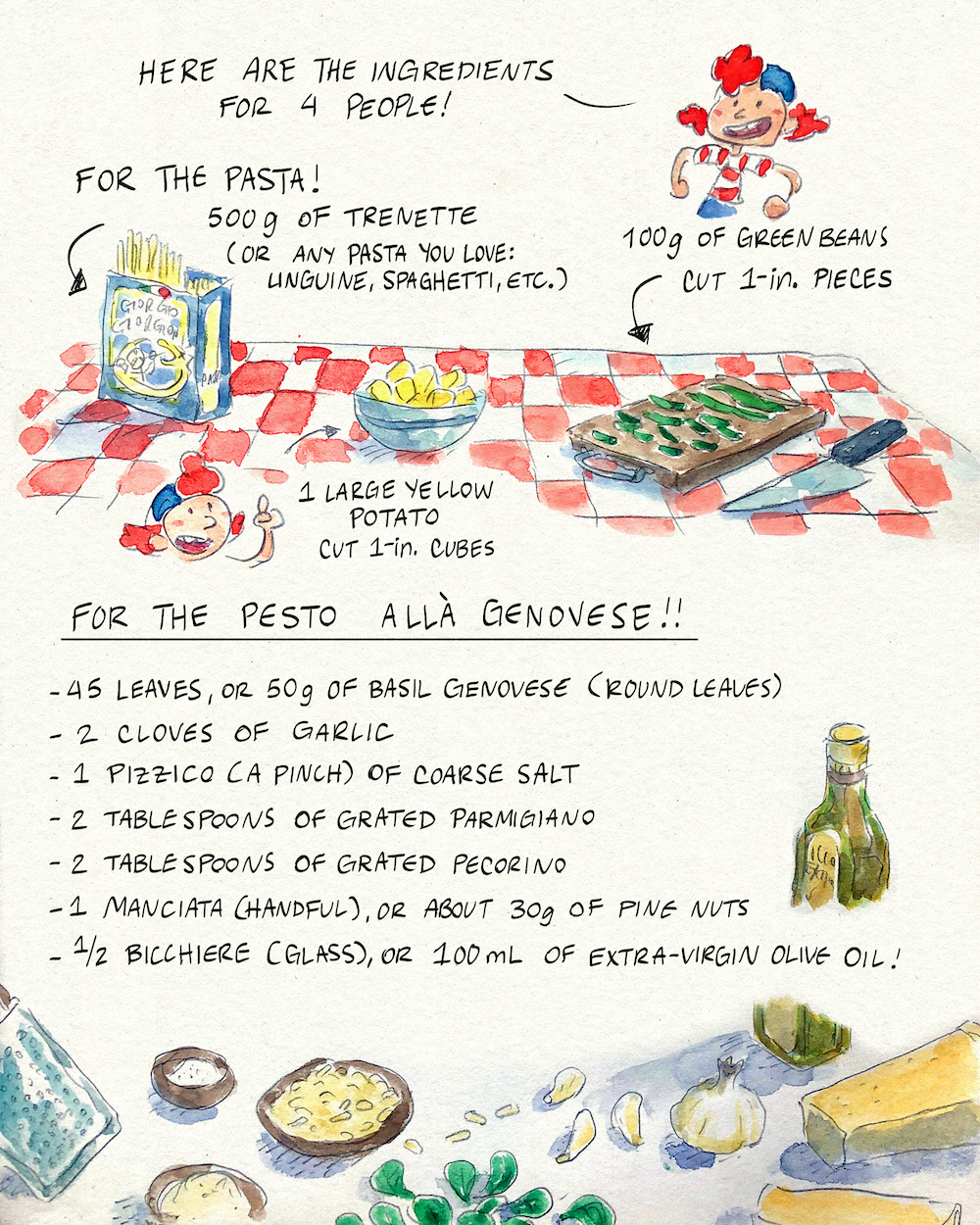 I was able to find almost everything on the list at my regular grocery store — the exception being the trenette pasta itself (I have literally never seen this type of pasta in a store before!). But the recipe said I could use linguine instead, so I did my best and opted for some linguine that's "made in Italy" at least.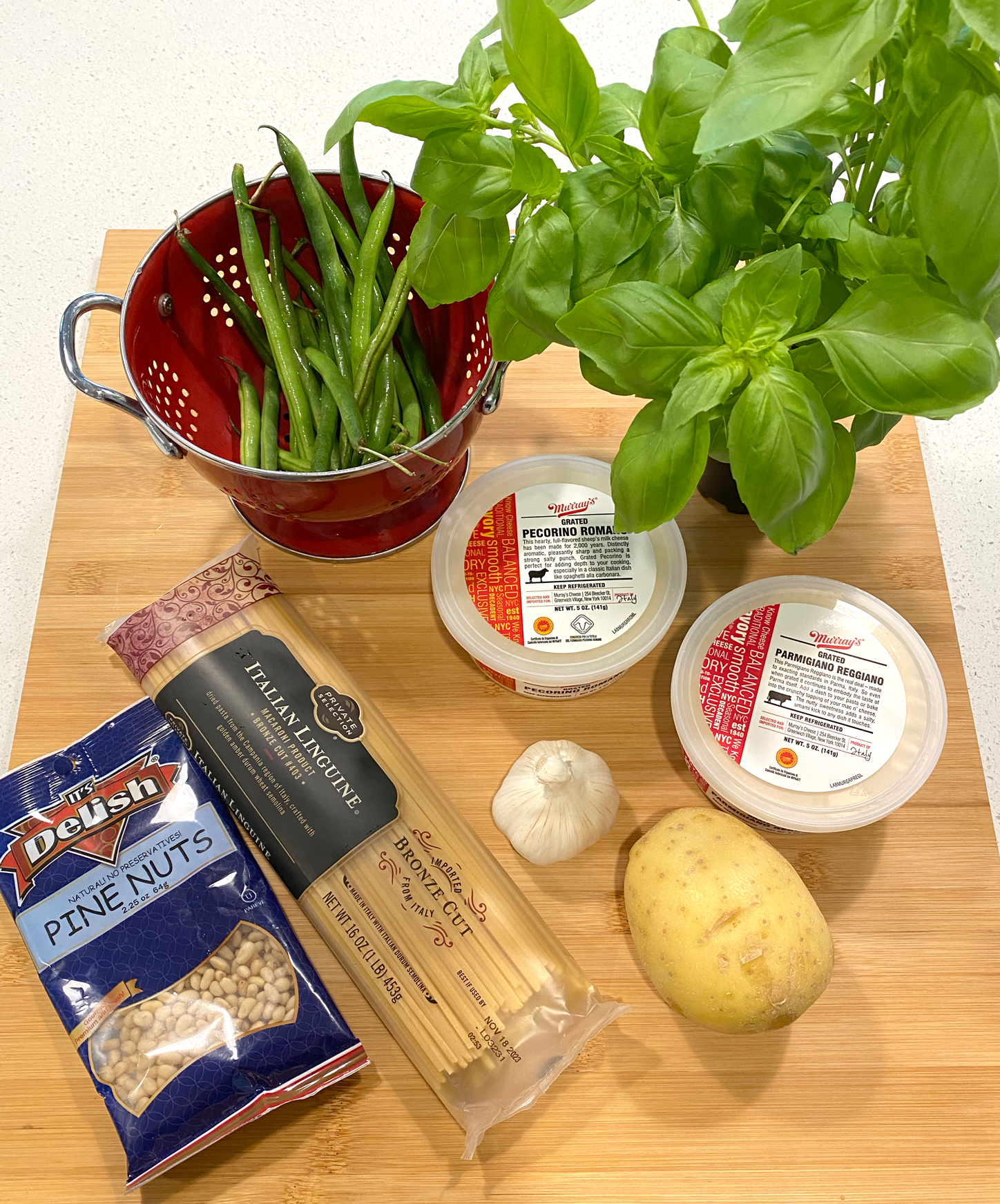 The first step was making the pesto, starting with the basil, garlic, and salt.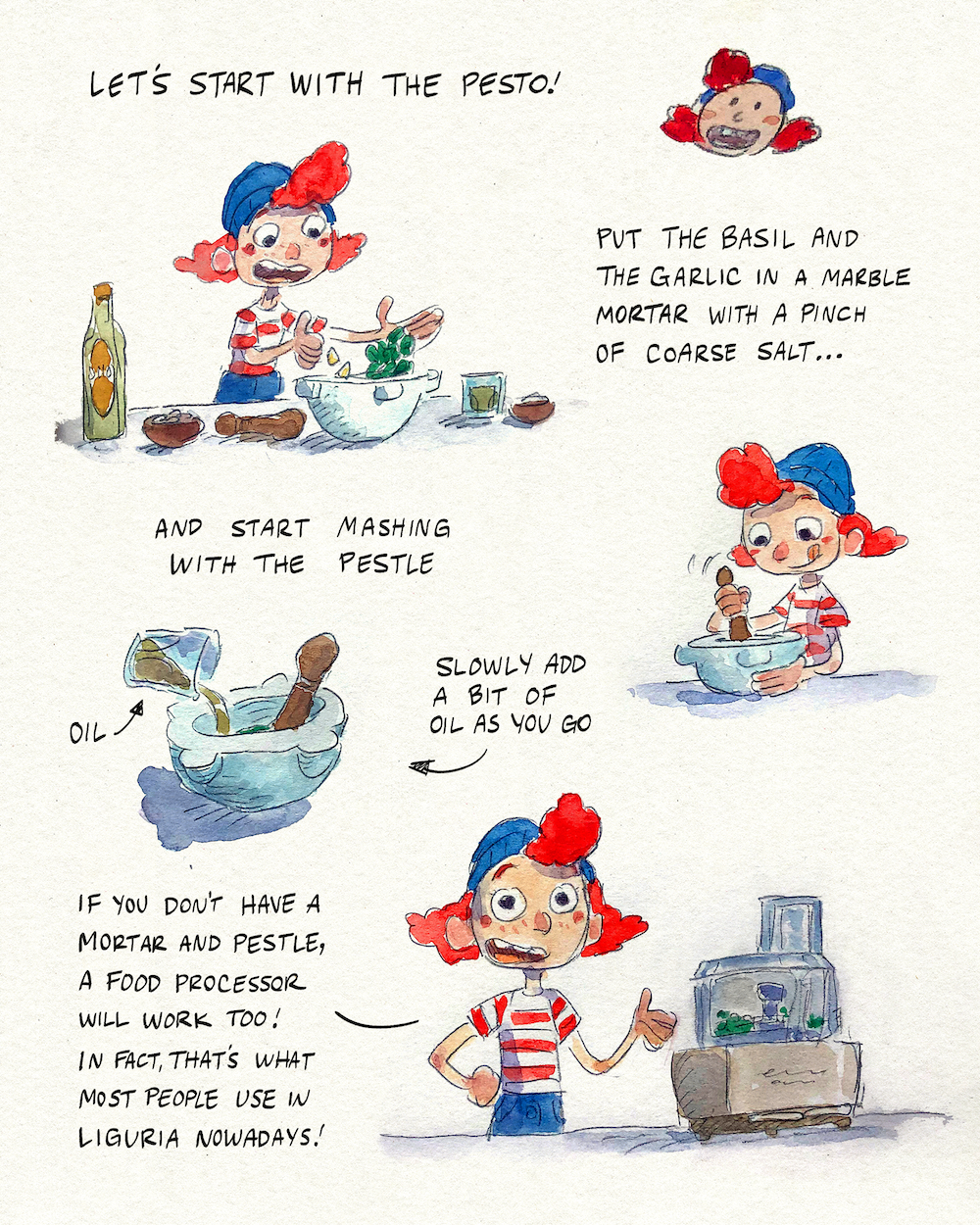 I don't own a mortar, so I went with the food processor option to blitz up the basil, garlic, and salt.
Then I added the pine nuts and cheeses.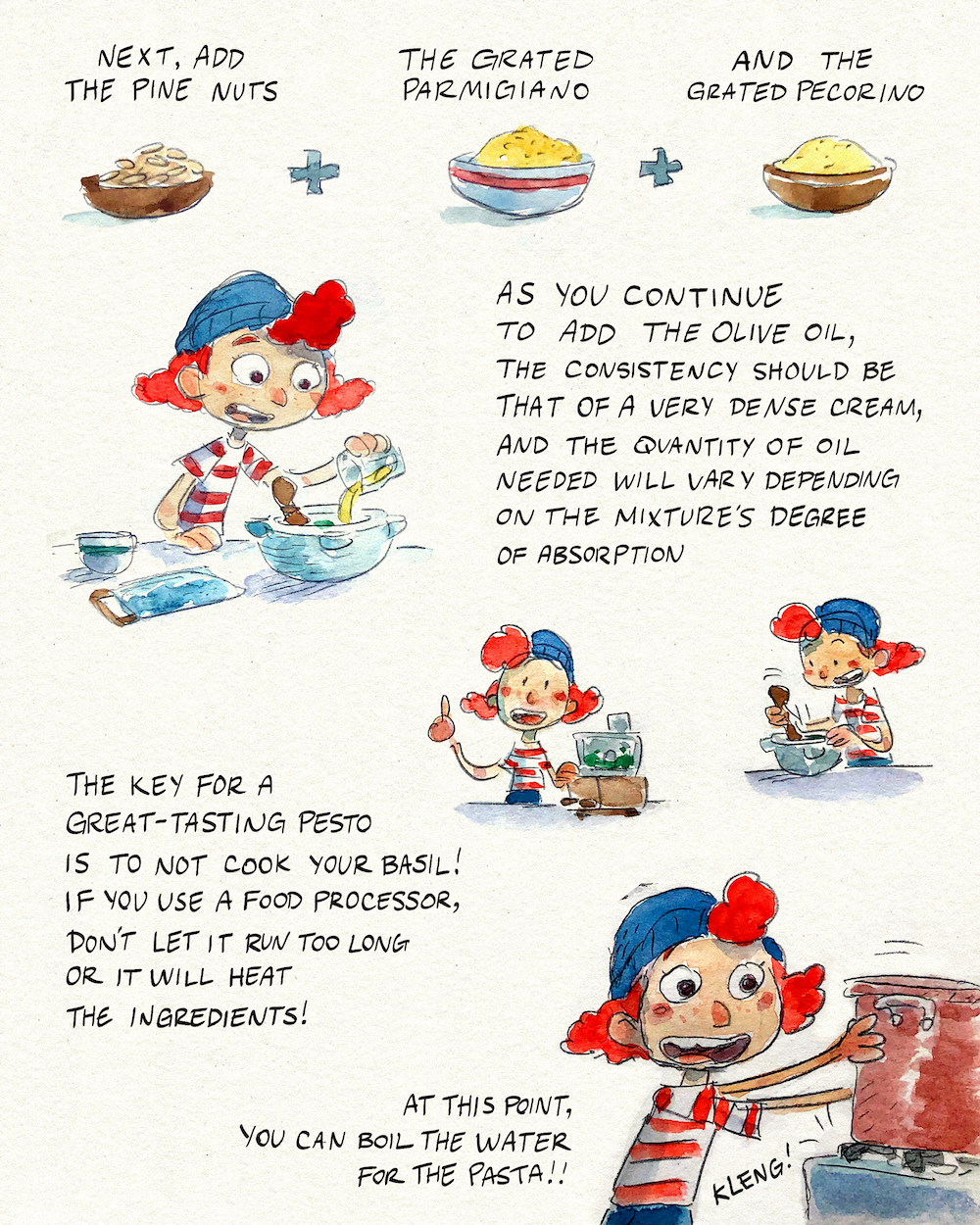 The recipe called for 100ml of extra virgin olive oil, but pouring an exact amount into my tiny food processor wasn't very easy, so I just had to eyeball the amount until the ingredients looked like a "very dense cream."
And here's how my pesto turned out! The first thing I noticed was that the smell was AMAZING. That fresh basil is no joke.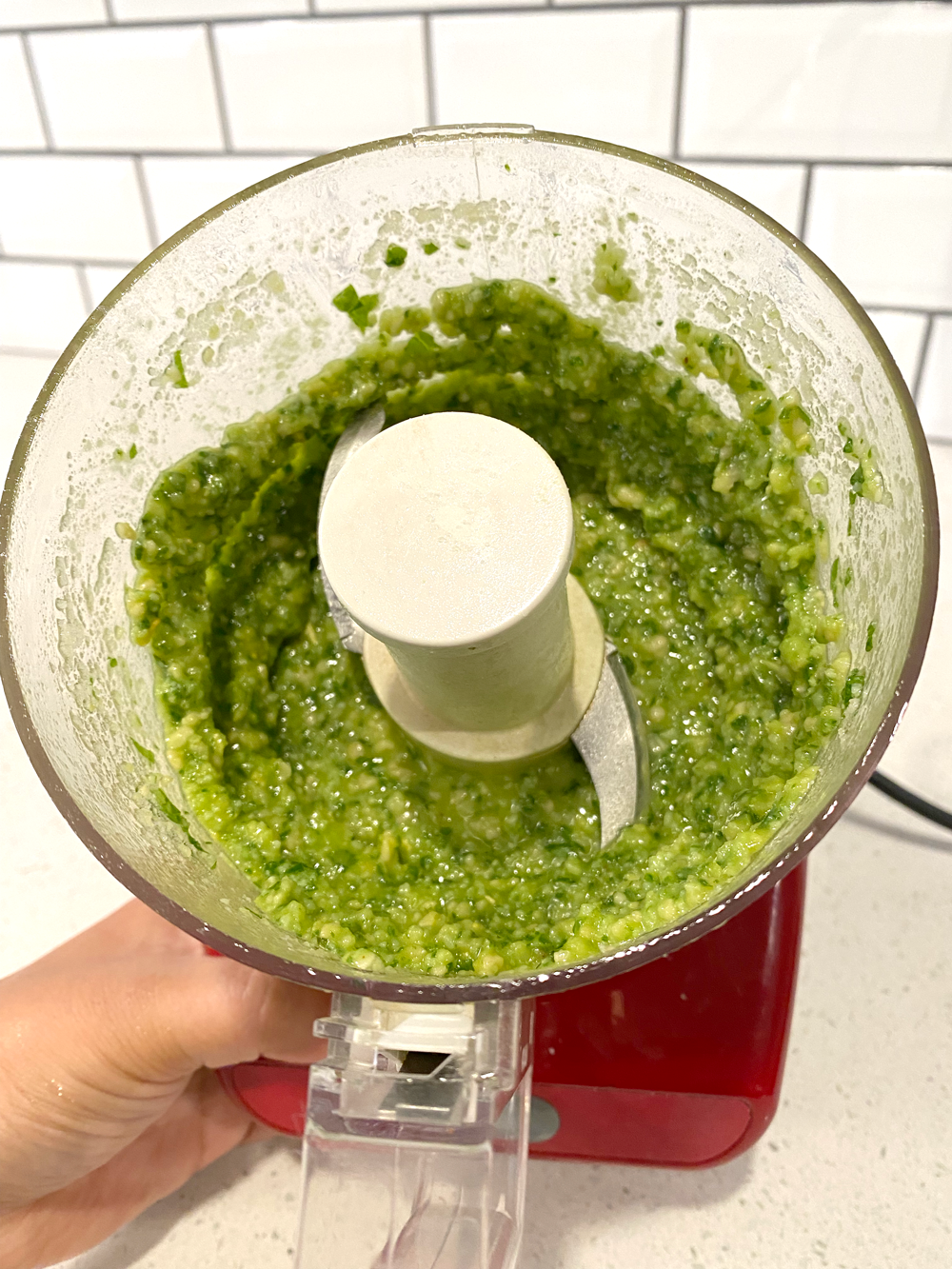 Next up? The pasta, green beans, and potato!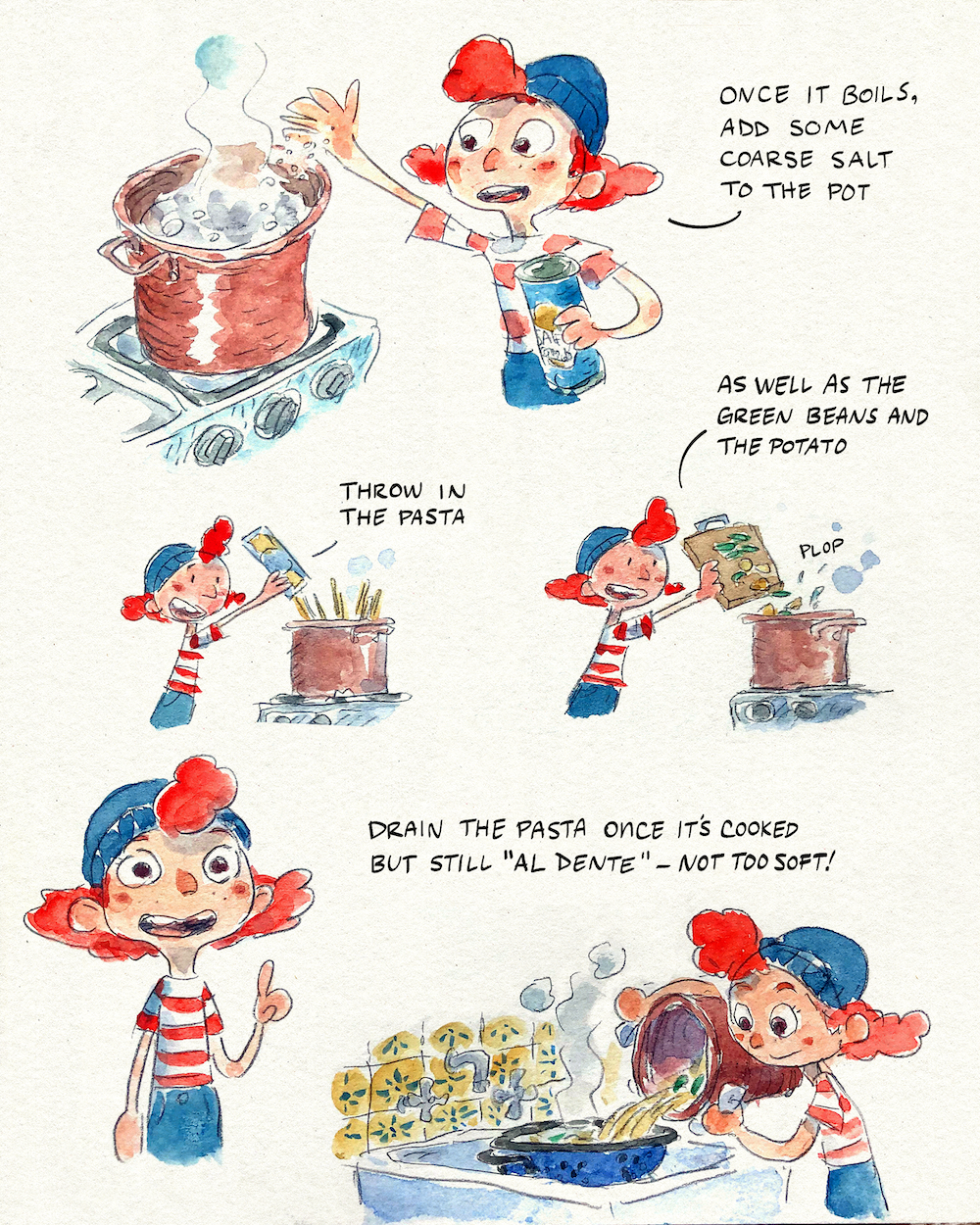 The recipe called for 500g of the pasta, which as it turned out was the ENTIRE bag. This was the moment I realized this recipe could easily feed a family of four (or more!). So...ya know, take note!
Then it was time to put it all together.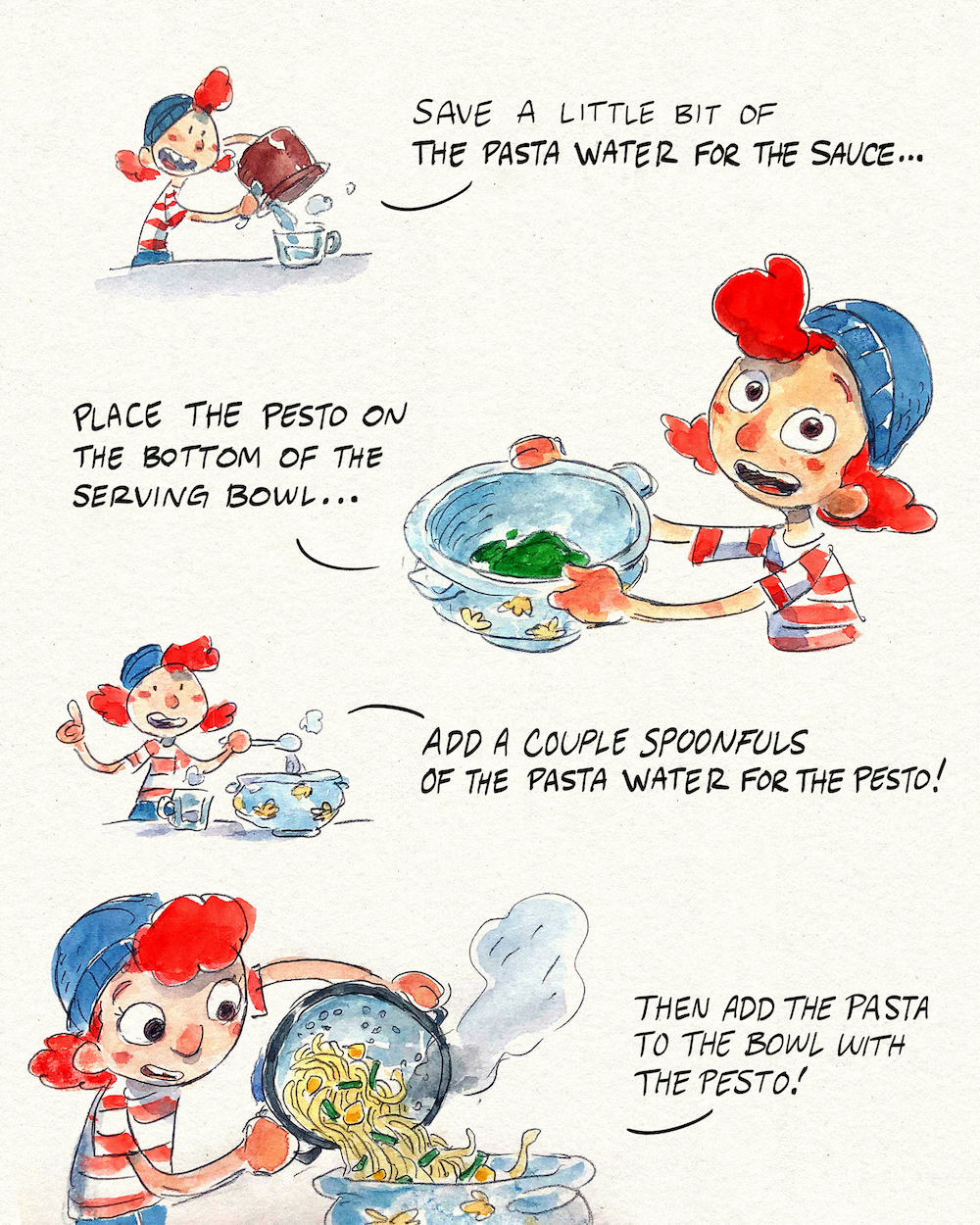 I found it interesting that the recipe said to put the pesto in first (with some pasta water), and THEN add the pasta, but it actually worked pretty well! I only wish I'd had a slightly larger mixing bowl, LOL.
And here's what my final product looked like: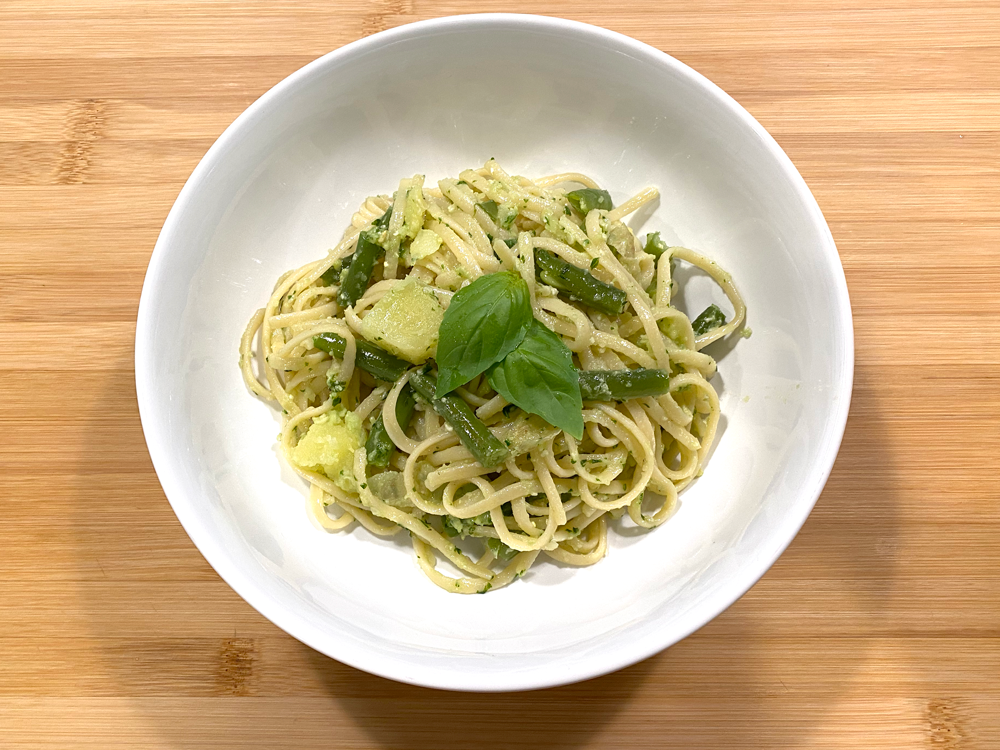 A side-by-side with the movie, for fun: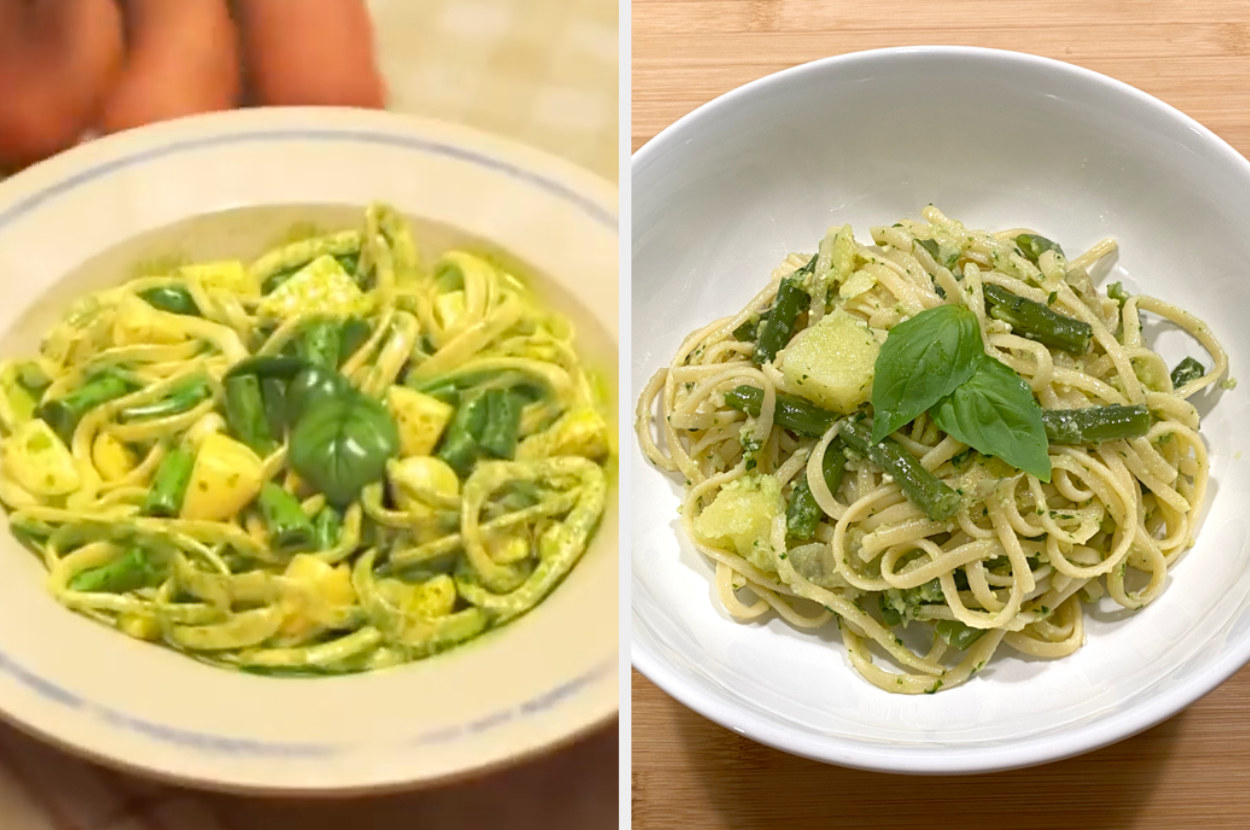 Finally, it was time to EAT!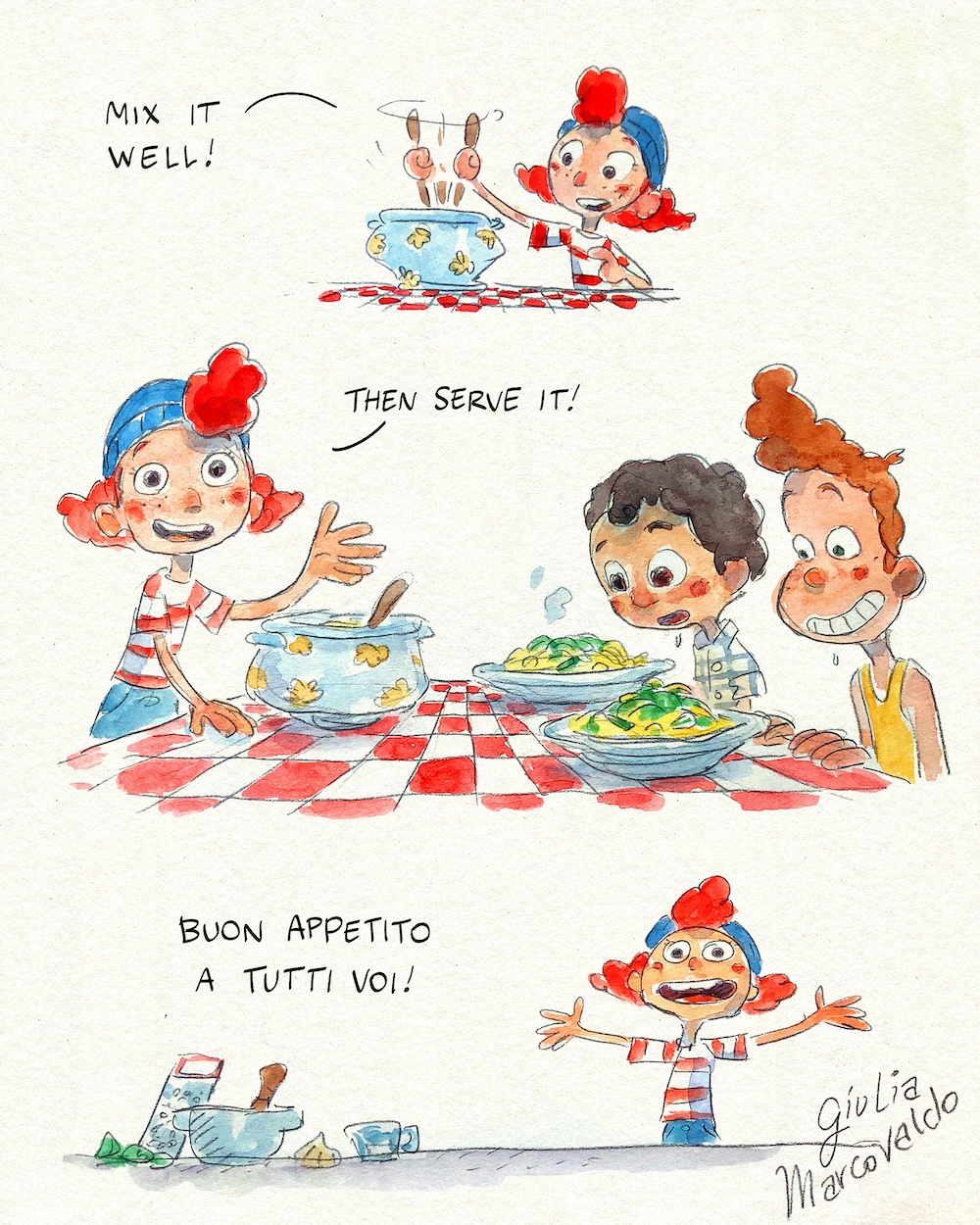 And let's just say...IT WAS DELICIOUS!!
Verdict: One very bold *Italian Chef's Kiss*.