At a Donald Trump rally last night in South Carolina, a ripple began to go through through the crowd. A man was getting attention for his handwritten sign. What did it say?
Upon closer inspection that is in fact what the sign said.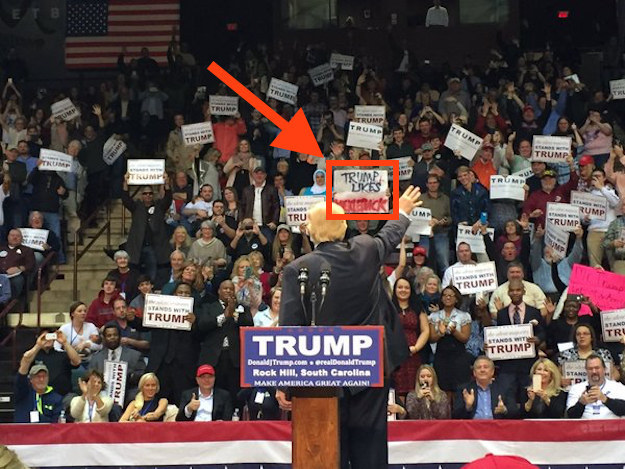 This egregious accusation has plagued other Republicans on the campaign trail.
Soon after it appeared, a Trump staffer came and took the sign away.
That wasn't the only incident during the speech. A Muslim woman stood up in protest while wearing a yellow star with the word "Muslim" written inside. She was escorted out.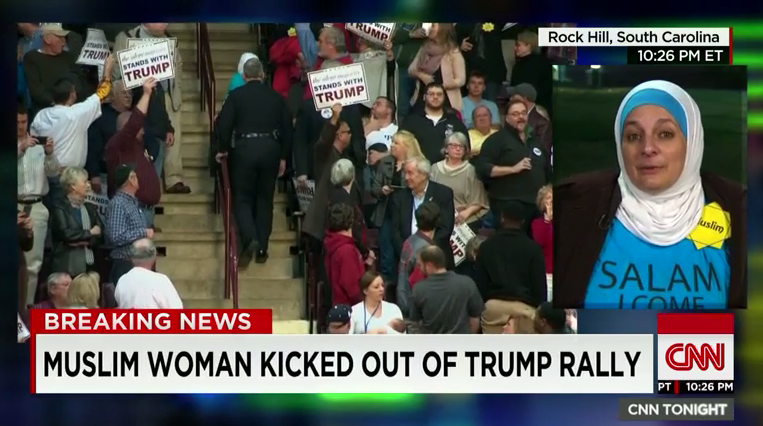 In fact she and the Nickelback sign holder sat close to each other at the rally.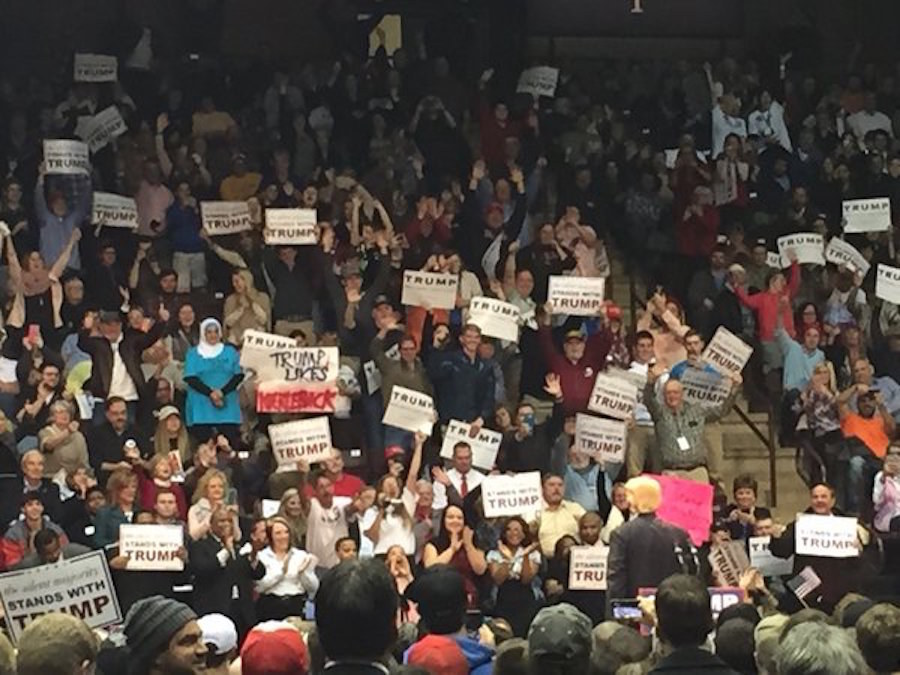 As news of the vile Nickelback accusation spread, some Trump supporters stood up for their candidate.
People speculated on how his this might hurt Trump's chances.
Meanwhile, the sign creator attracted some fans.
Like any good slogan, it seems people like the way it sounds.
For the record, this is not an old claim. It appears the first person to tweet this sentiment did so back in 2012.