It's Mid-October And There Was Already A Snowstorm In Ontario
THATS TOO SOON IM MOVING PEACE OUT CANADA.
Weather reports for parts of Ontario and Quebec called for snow this weekend. Supposedly stout Canadians were thrust into a state of disbelief.
There was even a snow squall warning for parts of Ontario.
Here's what things looked like in Markdale, Ontario this morning. Beautiful.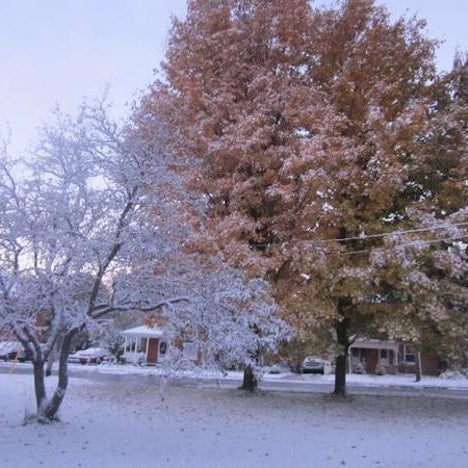 Those new to Canada found it magical.
Hmmm, wait. Yeah, not so pretty.
Here's what some roads looked like at around 5:30 am.
In a nutshell: fucking snow, fuck, WTF.
This poor guy.
Some people used the weather as an opportunity to start a conversation with a celebrity.
Or Donnie Wahlberg.
But this is Canada and there are plenty of people who love that white stuff. Snow in October? Bring it.
This pretty much sums it up.
Like and follow BuzzFeed Canada