Prime Minister Justin Trudeau and President Barack Obama just took part in the official welcome ceremony for Trudeau's Washington visit. We can now declare that the bromance is real, and our countries are in love.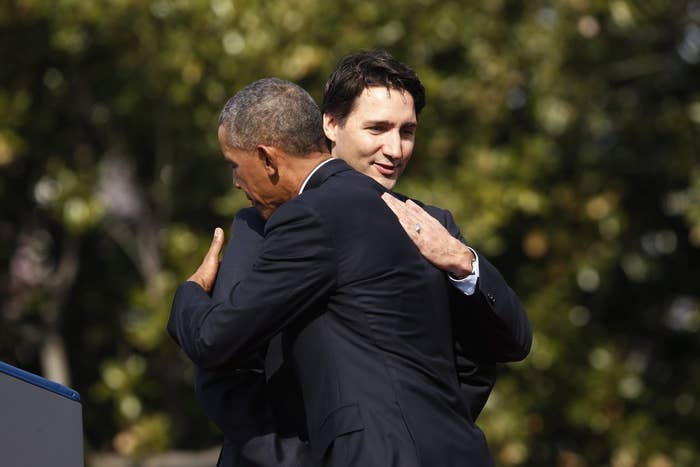 They worked the crowd together, with Trudeau going straight for the baby moment.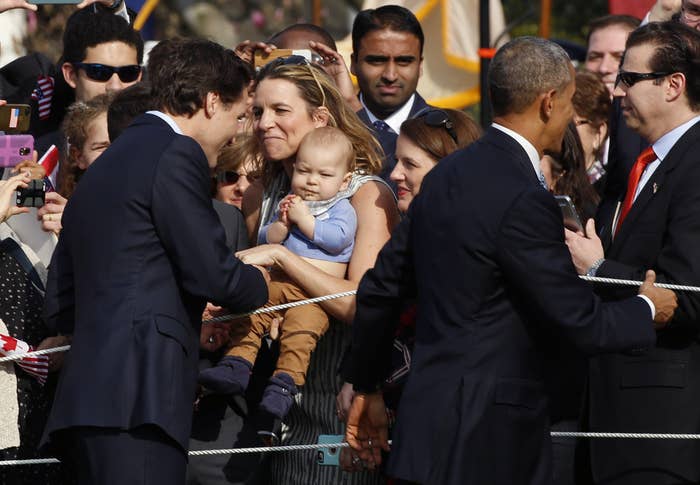 Also note that this may be the first time Trudeau has rocked a three-piece suit since becoming PM. ~vest alert~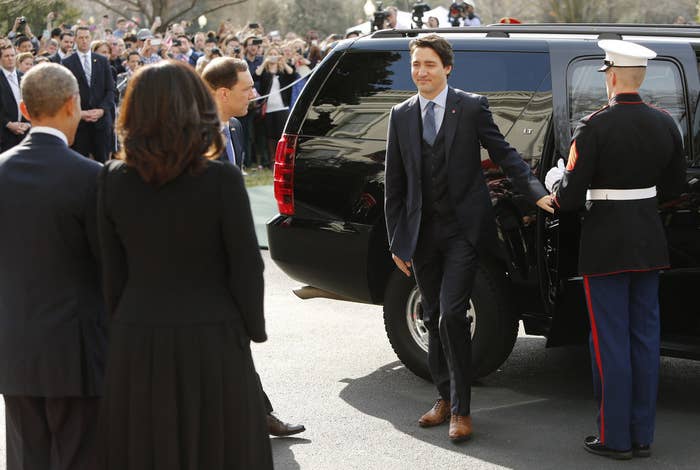 The leaders watched as men in hats with large drums passed by, perhaps symbolizing the beating heart of Canada-U.S. relations — and that time we beat the Americans in the War of 1812.
"It's about time, eh?" Obama said of the visit, and then trolled Canada hard. "There are some things we will probably never agree on. Whose beer is better, who's better at hockey." He noted the current Stanley Cup champs reside in his hometown, Chicago.
Oh these two.
Trudeau responded to the hockey slur by listing all of the Canadian players on the Blackhawks, such as the captain, Jonathan Toews.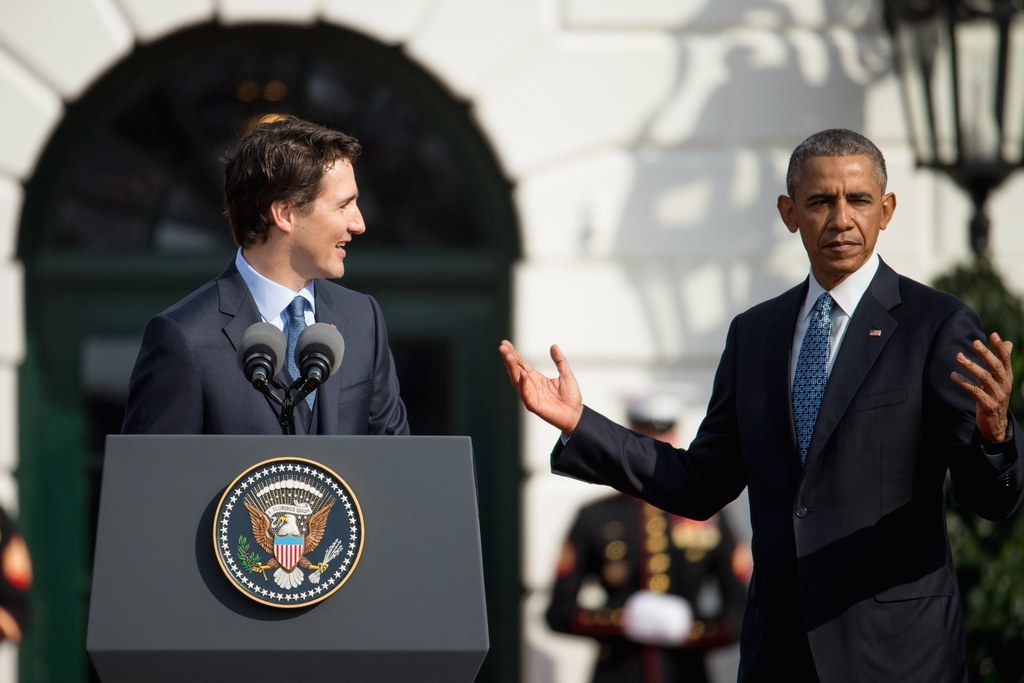 Trudeau also spoke of the shared values of Canada and the U.S. "We grew up together," he said of the two countries.
It's already the most brotastic state visit ever, and it's only day two.