At the start of the first French-language debate, the leaders came together for a very friendly and cheerful group pose.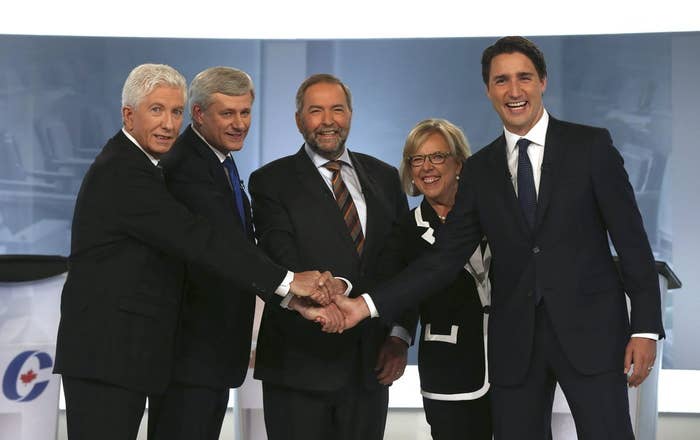 Her wry smile after the group handshake signaled something was coming.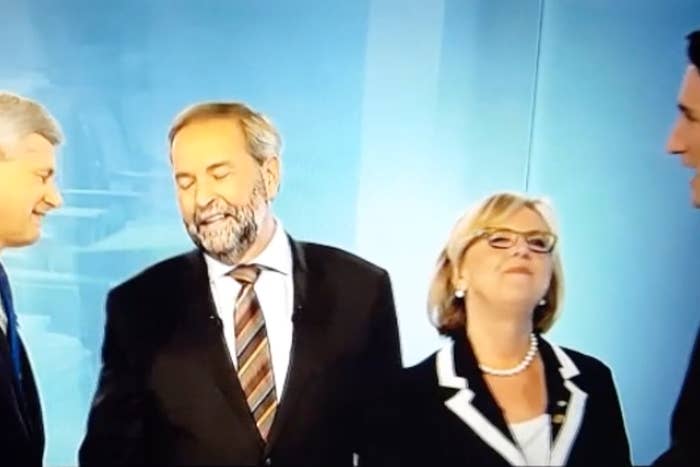 Wait for it...
Owned it.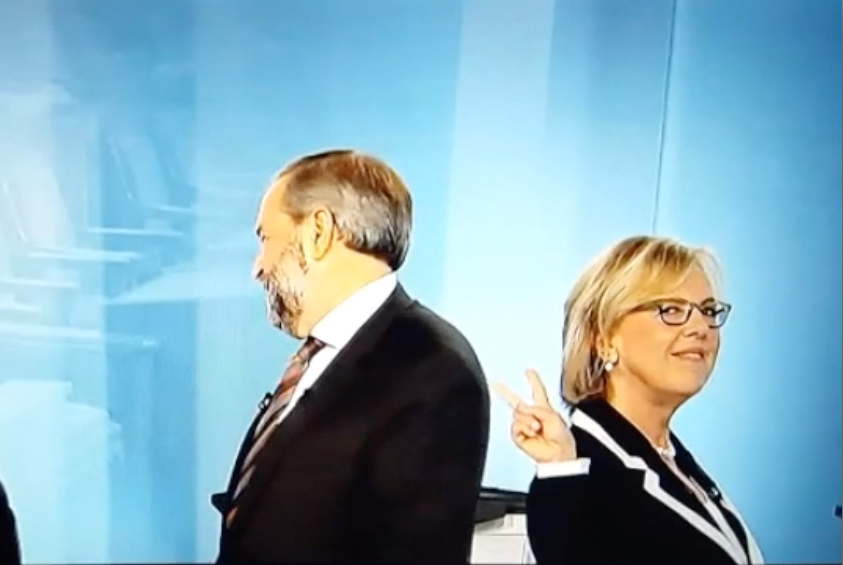 Sassy Elizabeth May is making a strong pitch for undecided voters.
Loop it forever.
Live it.