For 17 years, Erik the Red has served as a "Rodent Control Officer" aboard the CSS Acadia, a ship that's a permanent fixture on the waterfront in Halifax, Nova Scotia.
Erik is 18 years old and has some health issues. "It's time for Erik to 'swallow the anchor' as they say in sea-faring," the museum said in announcing his retirement.
The museum really got into the spirit, giving Erik a bit of a makeover thanks to Photoshop.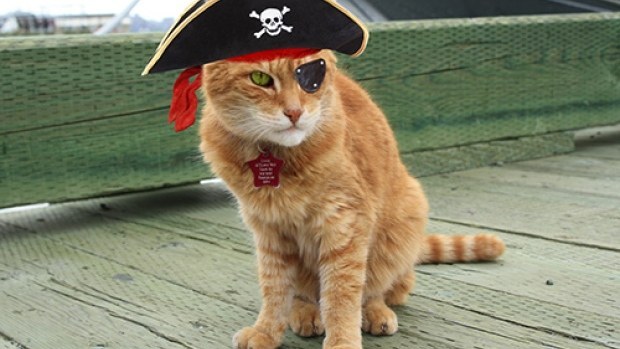 People shared memories and photos.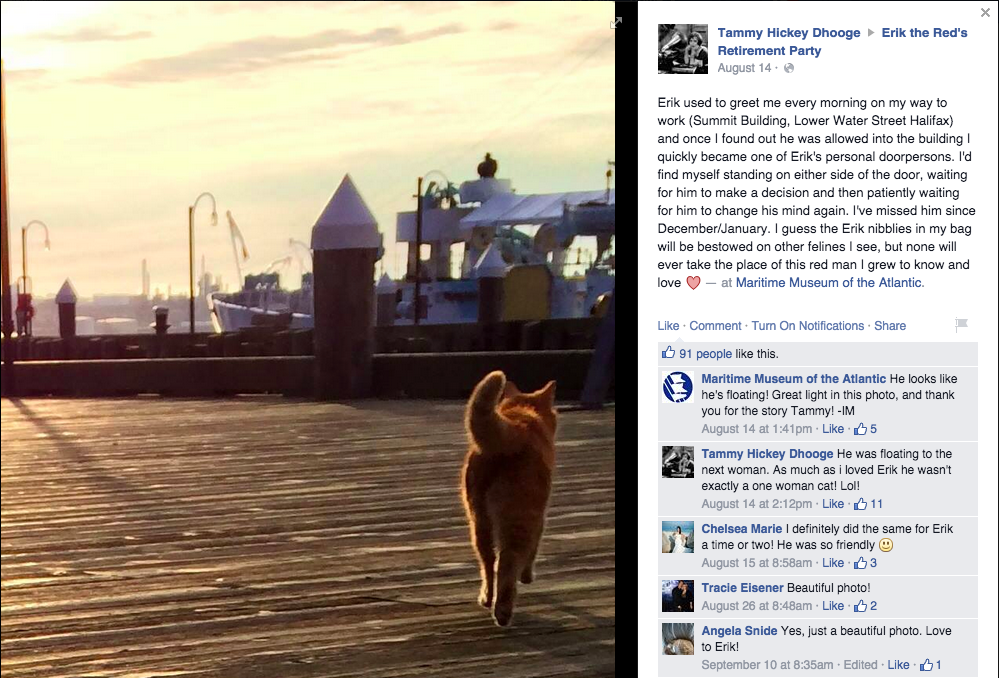 There were speeches.
Party goers made silly hats.
And, of course, there was cake.
Erik made an appearance aboard the Acadia.
Here's to a happy, relaxing retirement Erik!