A bunch of Toronto Blue Jays decided to do something special for this year's Super Bowl. They gathered together in Florida to watch the game — in onesies.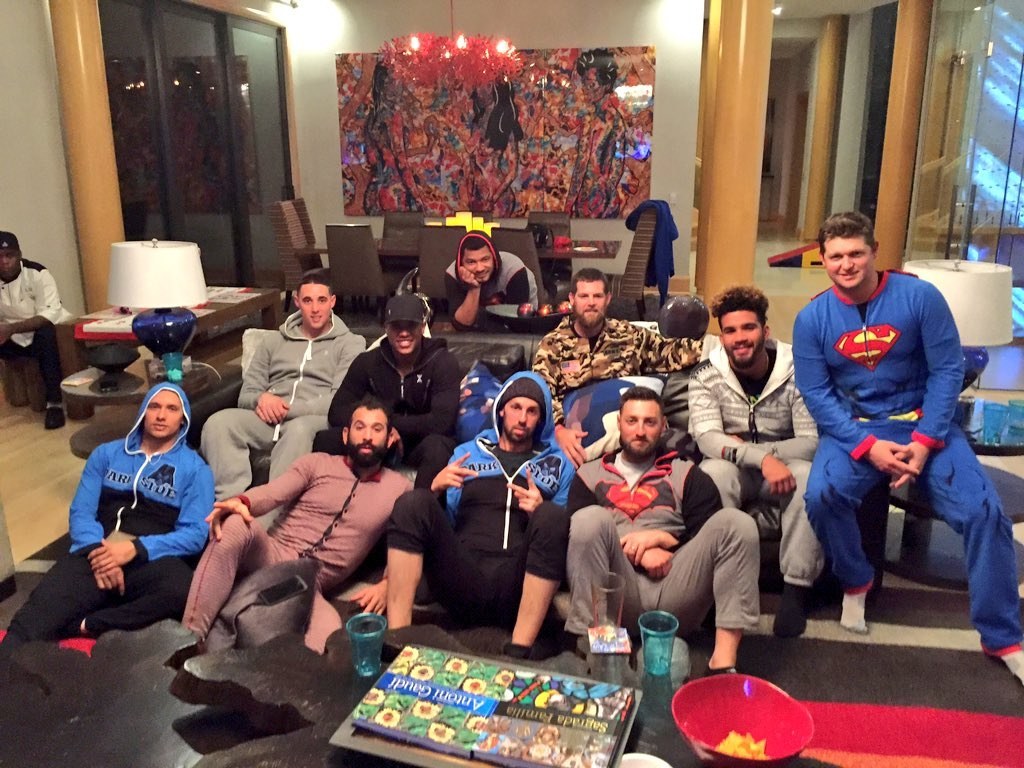 To be fair, though, the Super Man onesies definitely won the night.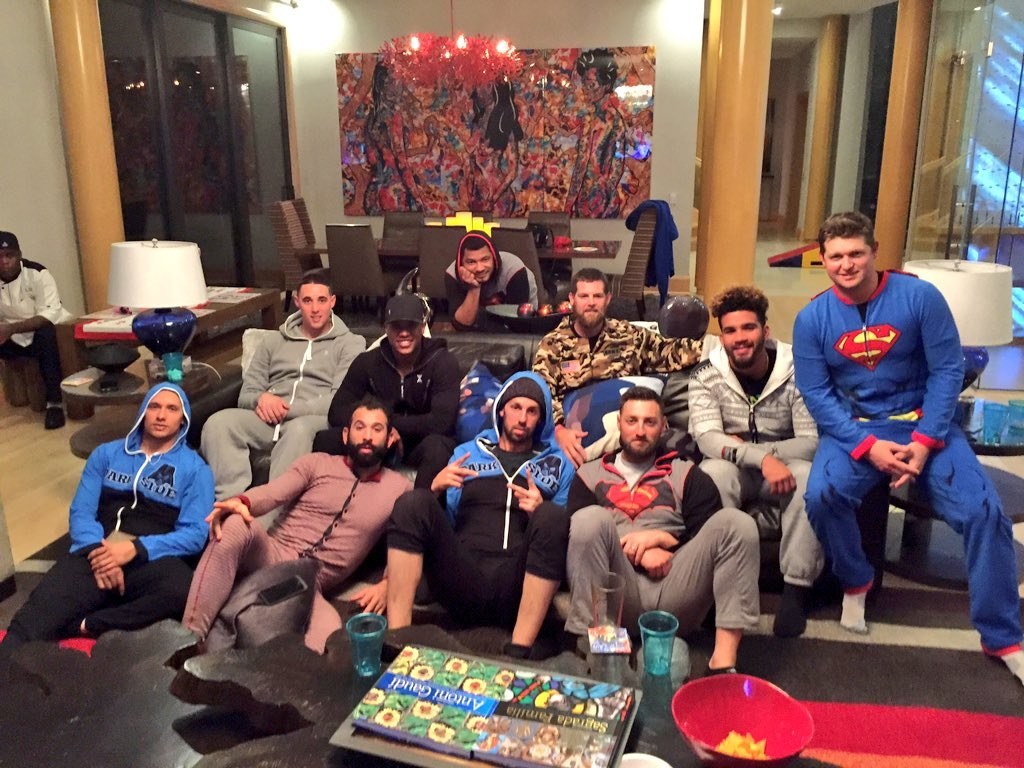 But wait, not everyone in the pic followed the dress code. The dude in the corner is in a chef's outfit.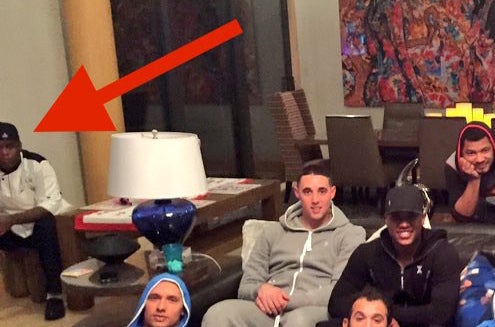 Who is this mysterious Blue Jay Chef, this "Chris Martin of the group"?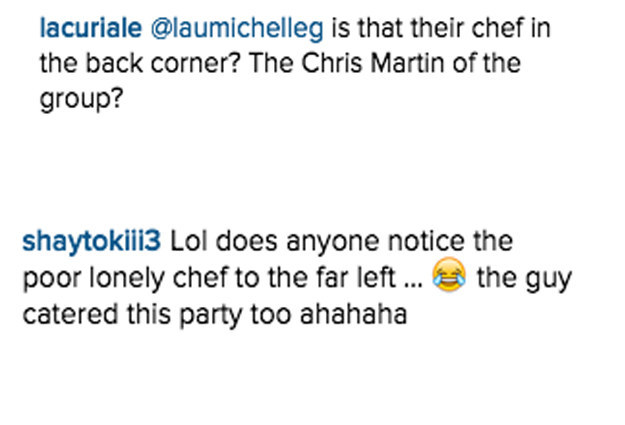 With that solved, now please direct your attention to this outrageous disrespect for basic social graces.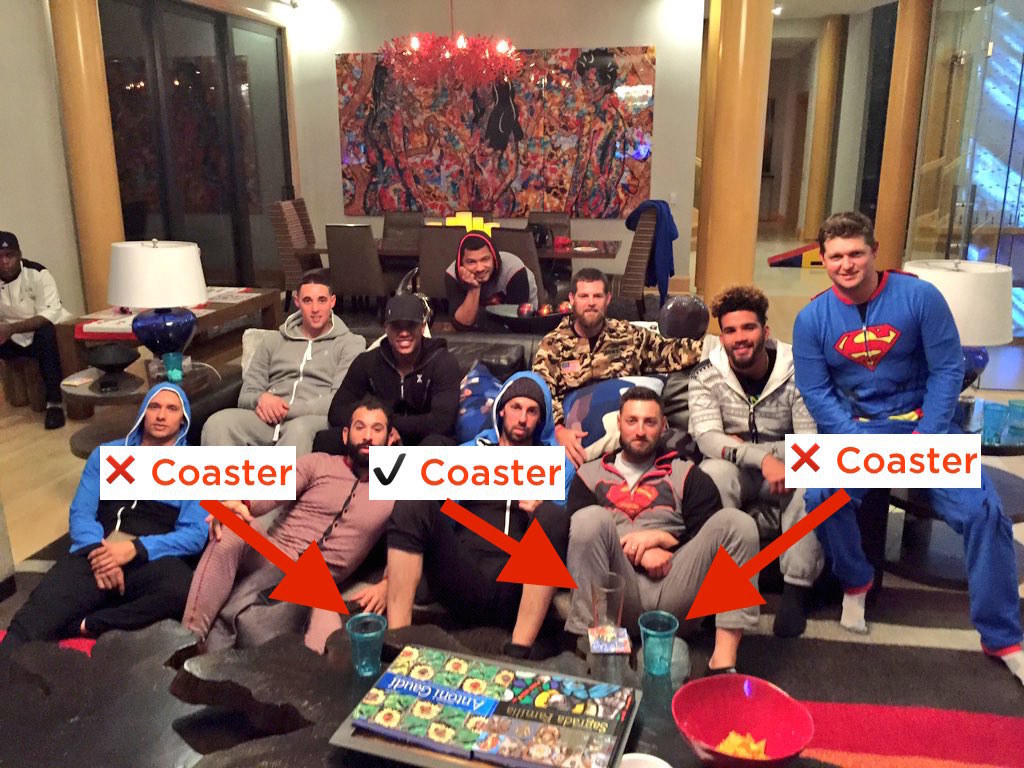 I mean, really.
The season has yet to start, but there is reason to be concerned about how far this team can go with two members who have no respect for wood.