1.
Any good person with a pure heart knows that cleaning your phone or laptop screen is one of life's most underrated pleasures.
2.
It changes your whole perspective.
3.
It reveals new and exciting things.
4.
You learn things about yourself.
5.
And about others.
6.
Some people try to pretend that they love a dirty screen.
7.
But it should be an international law that if you let your screen get too dirty then other people are allowed to clean it for you.
8.
There are lots of cleaning techniques. This guy likes to use his underwear.
9.
A classic spit shine never goes out of style.
10.
11.
You can just straight up lick it, sure.
12.
Pour vodka on it.
13.
Drop it in the toilet.
14.
Or clean it with a... hamburger bun.
15.
Remember that if you're gonna use your boob to clean your phone, lock your screen first.
16.
Seriously, people, lock your phone screens before cleaning.
17.
Lock them.
18.
Oh FFS.
19.
:|
20.
OMG PEOPLE LOCK YOUR SCREEN BEFORE YOU CLEAN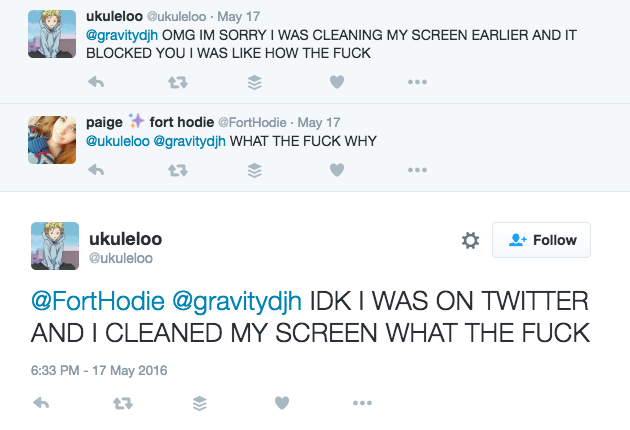 21.
FYI you do not need to clean your screen to take a good screenshot.
22.
Beware that sometimes there are side effects to a clean screen. This guy got real fuckin' stabby.
23.
And you know that 5 mins later he was like...