A Comedian Says She Left The Stage In Tears After Being Sexually Harassed
The guy who did it has been suspended from work without pay.
Comedian Jen Grant was booked to do a stand-up set for a corporate event at a Toronto country club. That meant she had to keep her act clean. No swearing and jokes about sex, for example.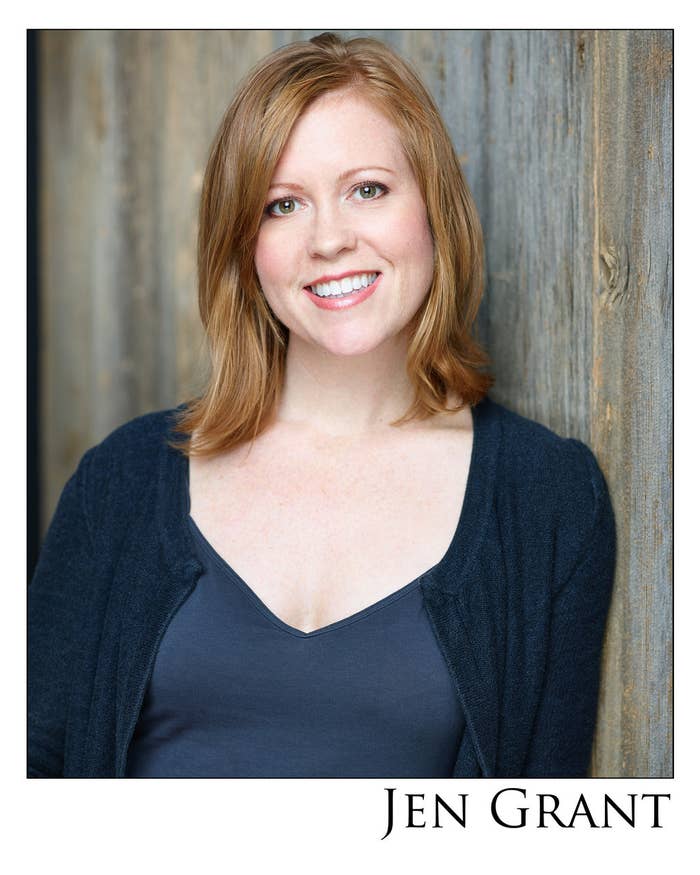 An audience member had other ideas. Soon after she started her set, a man called out: "There's a 51% chance that my buddy here will have sex with you, and I will take the other 49%."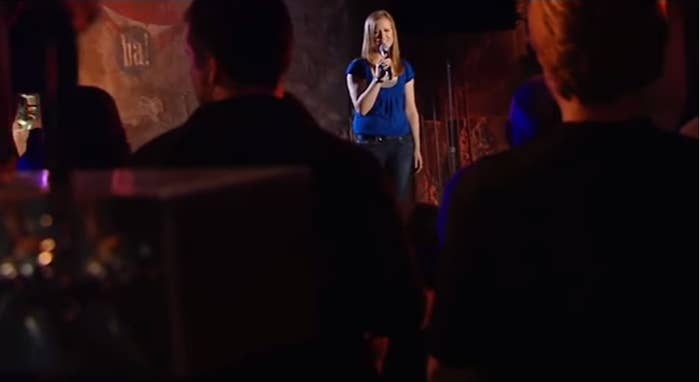 "Of course I was shocked to hear something like that at a squeaky clean corporate event IN A COUNTRY CLUB," Grant wrote in a post about the incident. "I was taken aback but as a 16 year comedy veteran, I took a breath and tried to push past it and do my best to ignore him."
The man, who works for a major printing company called Transcontinental, continued making comments to Grant:
After a couple more minutes he says in a very "rapey" tone "I bet you do" following one of my jokes. Women know what I mean when I say "rapey". It's that tone that makes you feel like they verbally taken advantage of. As he is saying these horrible things I am embarrassed and feeling small. I am just trying to do my job and I can't. I felt naked and vulnerable. Anyone who knows me knows I don't put up with shit normally.
Grant felt trapped by the constraints of the corporate event. She couldn't fight back like in a comedy club. The man wasn't finished. "Ohhh the things I would do to you," he said.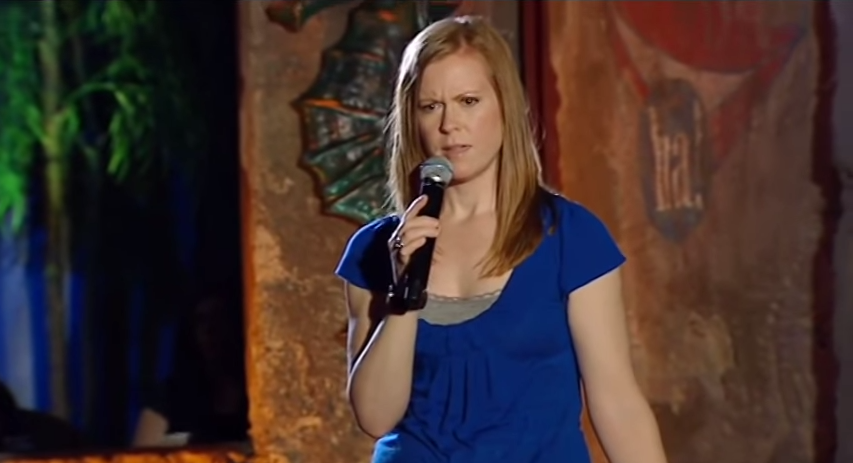 A man at another table told the harasser, "You crossed the line."
For the first time in more than 15 years of doing comedy, Grant was unable to finish her set.
Turned my head for about 15 seconds, took a sip of water, told myself to just plug through, went to talk and my voice was all warbled like I was about to cry. Realized I couldn't talk because I was so upset. Said into the microphone "I'm sorry but I can't do this". Put the mic into the stand and walked off stage.
The event organizer apologized profusely to Grant and said she hadn't heard the comments. A vice president at Transcontinental called Grant twice the next day to apologize and say that the man had been suspended without pay.
In confirming the suspension, Sylvain Morissette, chief communications officer of Transcon, told The Globe and Mail, "We are very sorry for that situation. This is not in our culture and values for sure."
Grant wrote:
I was not able to do my job because someone was sexually harassing me. As a stand up comic I do not have a Human Resources Department. The stage is my workplace and I was publicly humiliated, objectified and belittled.