The kids at Amherst Regional High School in Nova Scotia have a tradition of one-upping each other with their prom entrances. This year there were stretch SUVs.
Now meet Mackenzie Cole, who made those cars look like sad-ass tricycles. He planned and executed a prom entrance none of his classmates could top.
Cole booked a helicopter to bring him and date Makaila Chisholm to the prom.
Cole works 30 to 40 hours a week as a lifeguard at a local pool. He also does all the unglamorous chemical work for the pool. Would it be worth it?
Prom day arrived and the lovely couple headed to the Halifax airport to catch their ride.
Liftoff! Their flight plan included "a scenic 50-minute flight over some of the province," Cole said.
They could not land at the school, so Cole arranged for them to touch down in a nearby field. He even cut a circle in the grass to ensure it was safe for landing.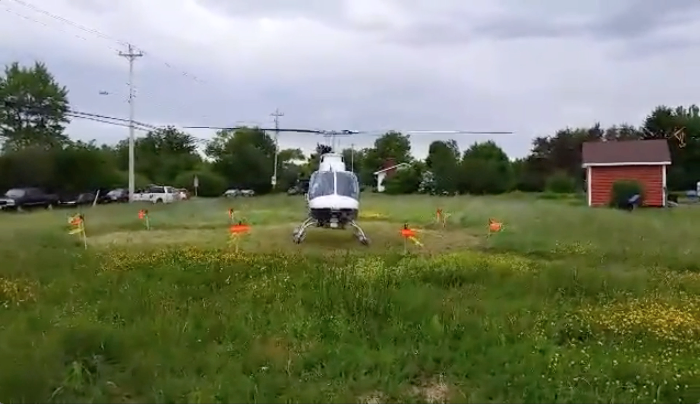 Local media are giving Cole his due for planning the perfect prom arrival.
The chopper company also gave a shout out by mentioning "how much work this young couple put into coordinating the flight, obtaining landing permissions. Great work guys and have a great summer."
Safe to say his legend is secure.