After A Conservative Candidate Peed In A Coffee Mug, #Peegate Took Over Twitter
Best. Election. Ever.
A Conservative candidate running in Scarborough was caught on camera peeing in a coffee mug. The footage of Jerry Bance urinating in a customer's mug originally aired on CBC's Marketplace in 2012 and resurfaced last night.
Here's Bance peeing in the mug, while watching to see if the homeowner comes back into the kitchen.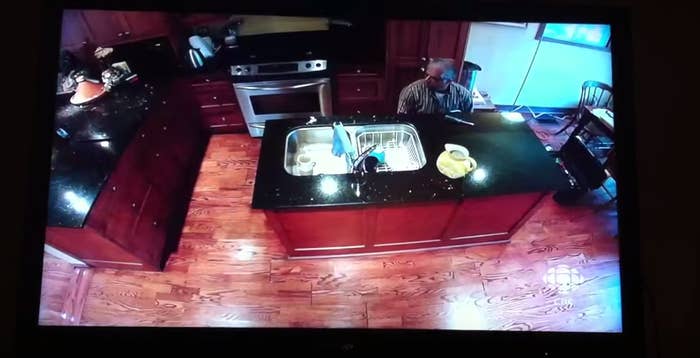 And here's a Vine of Marketplace co-host Tom Harrington saying, "He just peed in the cup."
The story broke Sunday night, and it didn't take long for the #peegate hashtag to emerge — and trend. Let's begin with some basic urination humour.
This one gets extra points for Canuckitude.
Way to tie in the Mike Duffy trial, Gary.
The incident led to an excellent new entry in the #HarperDictionary.
And other new made-in-Canada sayings.
Sales of CPC mugs immediately ground to a halt.
... but mug-based memes increased exponentially.
Angry Con made his obligatory appearance.
This Ontario NDP staffer suggested the Conservatives need to institute a handwashing policy for all candidates.
#Peegate is an unwelcome dose of negativity and ridicule for the Conservative campaign. But some suggested there's at least one CPC candidate who might be happy the media spotlight has found someone new.
Bance is now done as a candidate.
Some had hoped for a different response.
But one thing is for sure.