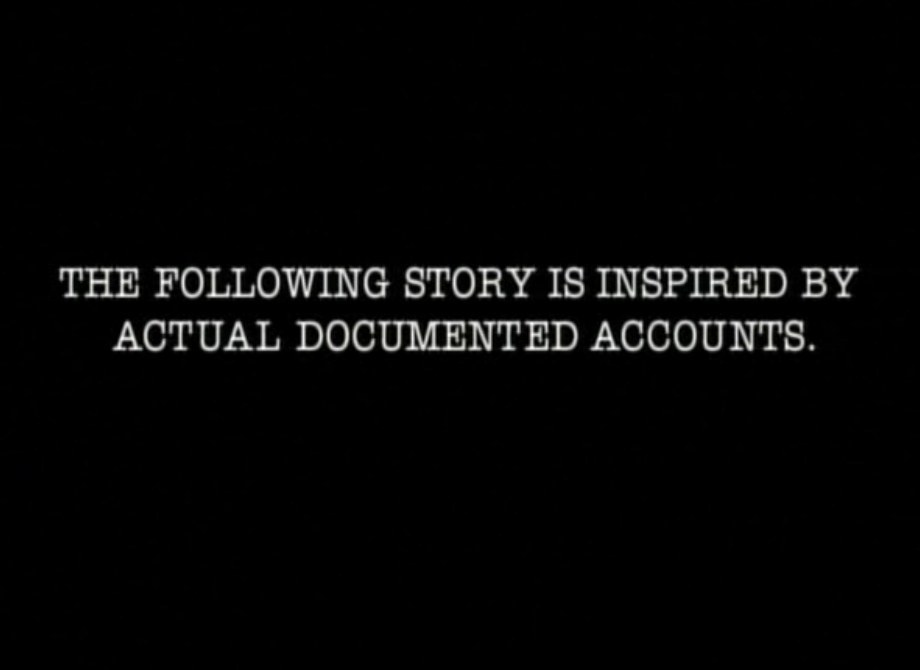 1. OMG ALIENS. FIRST SCENE. ALLIIIIEEEEEENNNNSSSSSS.
2. The special effects really show off how brilliant the 90s were. What a stellar decade.
3. Aliens KILLED THIS WOMAN SOMEONE CALL MULDER.
4. The pantsuits in this show are ALL-TIME.
5. Like seriously. Some honestly fierce ladyboss suits being worn by Dana Ultimate-Lady-Crush Scully, here.
6. FBI as an 'act of rebellion' - so rebellious getting a ridiculously great job. Yes. Suck on that mom & dad!
7. 'SPOOKY MULDER' IS THE BEST NICKNAME I WON'T HEAR A BAD WORD AGAINST IT.
8. Fox Mulder. Yes. I must emphasise the 'fox'.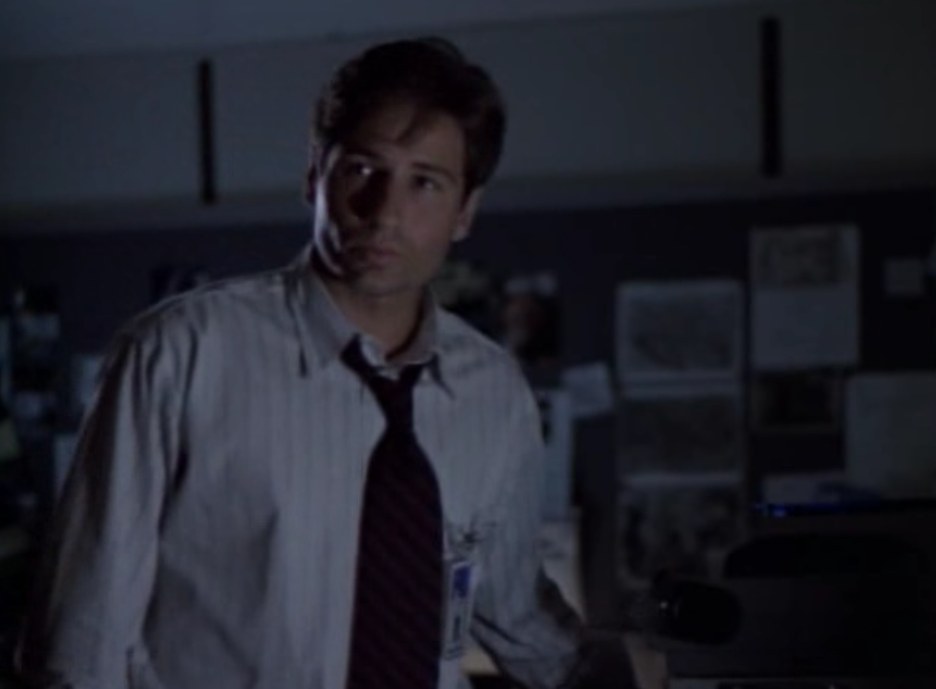 9. Ohhhhhh so Scully was originally put into the X Files to 'debunk' the whole thing. This explains *so* much of her skepticism.
10. Five minutes and Mulder has already turned off the lights in the office.
11. Oh wait he's getting out the slide machine.
12. SLIDES! This is so old. So dated. So great.
13. Fox Mulder is such a babe.
14. Come to think of it, I think I can credit a lot of my pre-pubescent ~feels~ to Fox Mulder.
15. I think Fox Mulder sparked my sexual awakening.
16. This explains so much about me.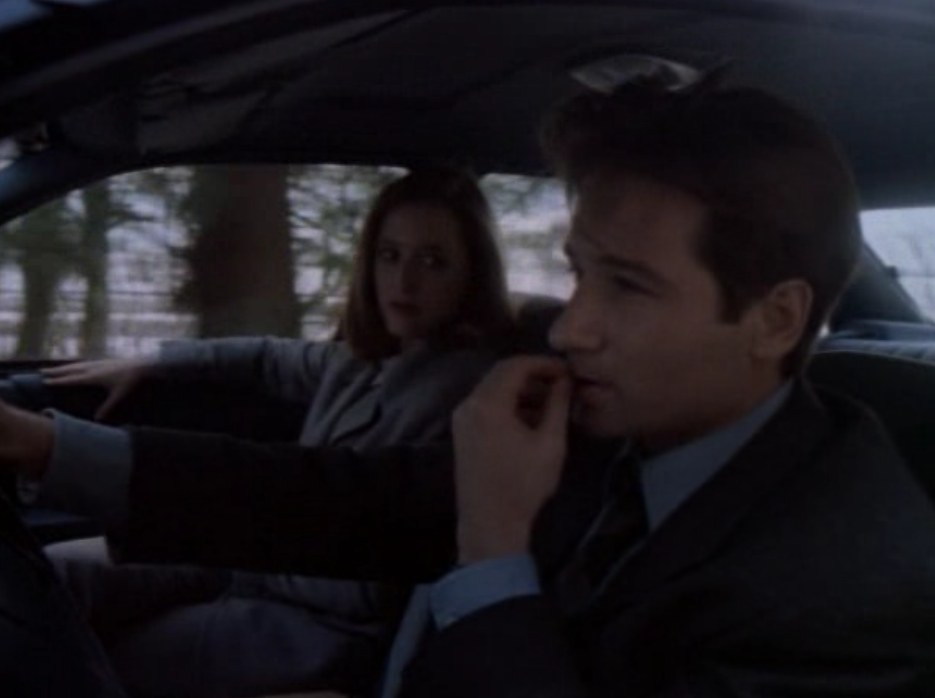 17. Scully says 'plausible' a lot.
18. Like a LOT, a lot.
19. Everyone is wearing glasses like my dad's old ones. Which made him look like a blowfly.
20. Actually, they're trendy again aren't they.
21. Mulder is surprisingly calm in that moment of COMPLETE AIRCRAFT MADNESS.
22. Where's the theme song? It's the best part!
23. There needs to be a whole website enshrining Fox Mulder's hair.
24. I already ship Mulder and Scully. Ten minutes into the pilot and I want them to run away to another planet and get married.
25. Woah the radio in the car went weird. You know what it was?
26. ALIENS.
27. ALWAYS ALIENS.
28. Mulder's spraypainting a big X on the ground.
29. Because X Files.
30. Get it?! Hahaha.
31. First appearance of double denim at 12:37. We are firmly in the 90s.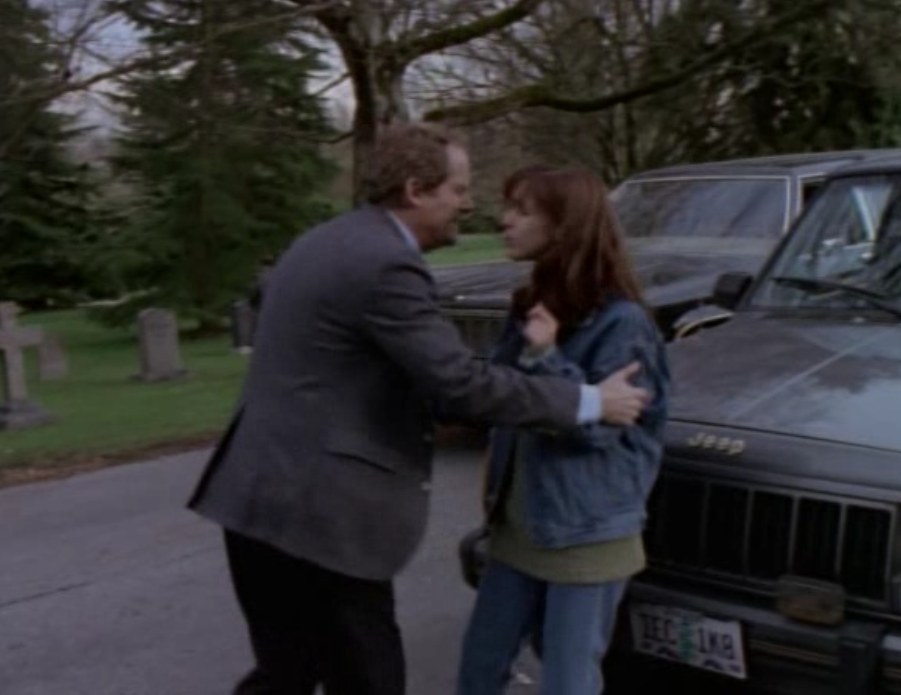 32. WOAH ITS A BODY IN A COFFIN. GOOD FIND, MULDER!
33. Wait. That's not…human.
34. :|
35. Here's Scully with her *famous logic*. She thinks it's a chimpanzee or orangutan.
36. NO SCULLY
37. IT'S AN ALIEN.
38. Dana Scully is such a babe.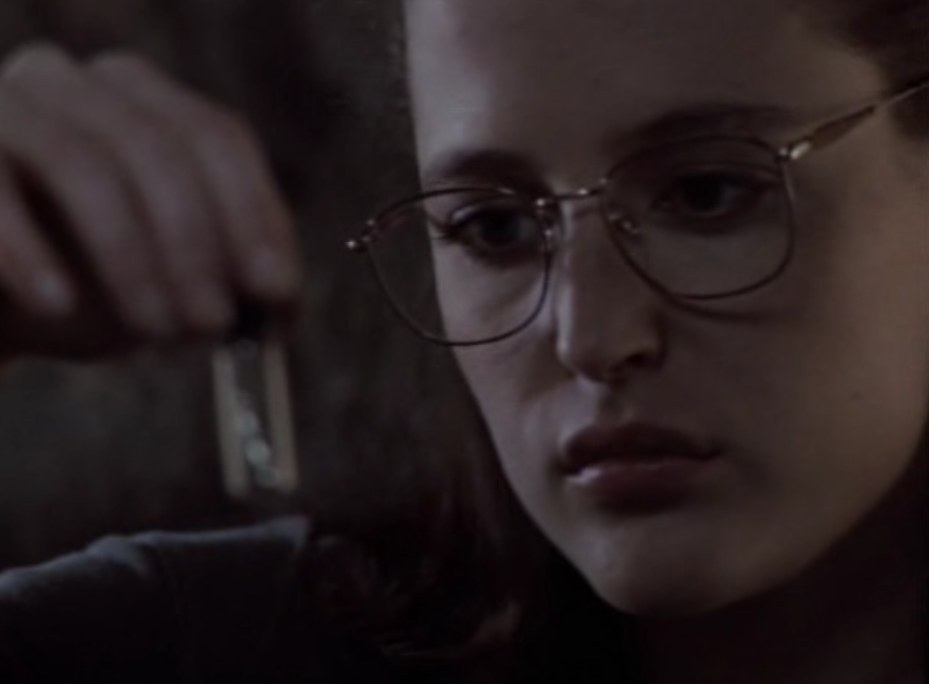 39. HOOOOO BOY
40. FOX MULDER IN A BACKWARDS BASEBALL CAP
41. *heart eyes emoji*
42. My crush on Fox Mulder has returned from a 15 year dormancy with the power of a thousand suns.
43. Sorry, future love interests. You have a lot to match up to.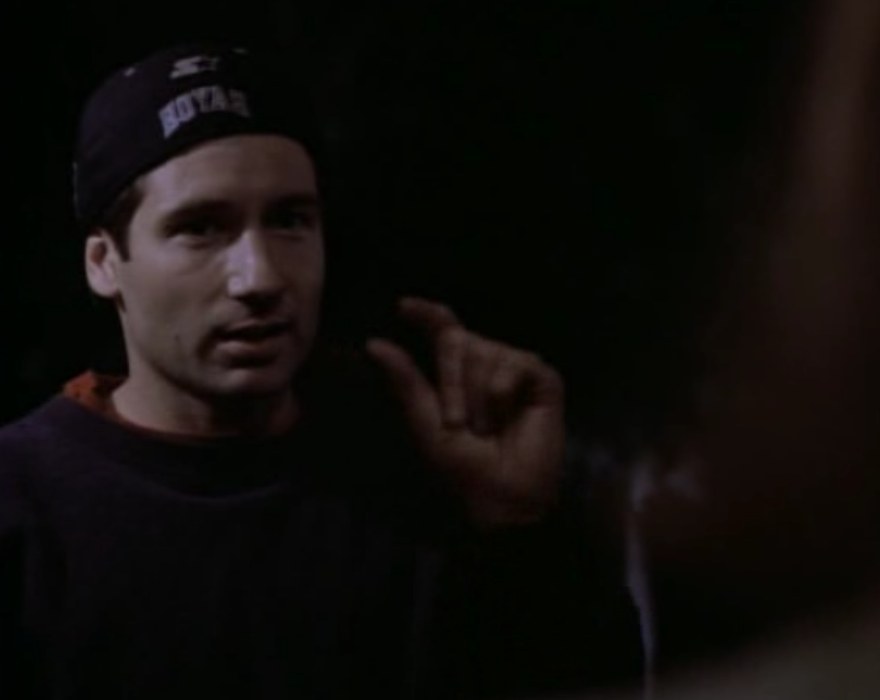 44. Oooooh this chick in the hospital has the same bites as the dead girl they found.
45. You know what it must be?
46. ALIENS.
47. Classic Dana Scully: 'Dammit Mulder, cut the CRAP.'
48. Yeah good idea guys, let's go into the woods. At night. After two people have been affected by aliens.
49. GOOD. IDEA.
50. Scully's got her gun out. Shit's about to get *so* real.
51. OMG THE LIGHT.
52. THE BRIGHT LIGHT.
53. Yes Scully. The blinding bright light is Mulder.
54. Mulder just bounded over with his gun. He looks like a labrador with a pistol.
55. 'I think something's going on out here…'
56. YOU DON'T SAY, SCULLY. YOU. DON'T. SAY.
57. That was some excellent special effects.
58. If you don't have the budget for special effects, just freeze-frame, amp up the white balance and over expose!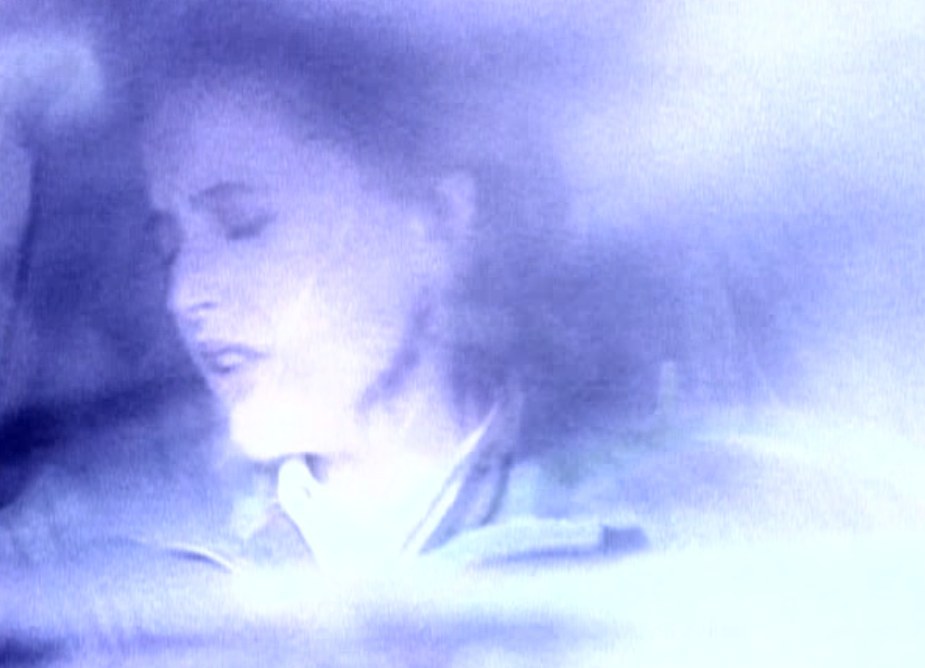 59. Woah ok Scully has her clothes off.
60. OH MY GOD WHAT IF SHE HAS THE MARKS TOO?!
61. Mulder is looking at her mostly-naked body by candlelight this is so hot.
62. Fox Mulder's skin looks so good by candlelight. Damn.
63. God I love the music in this. So brooding.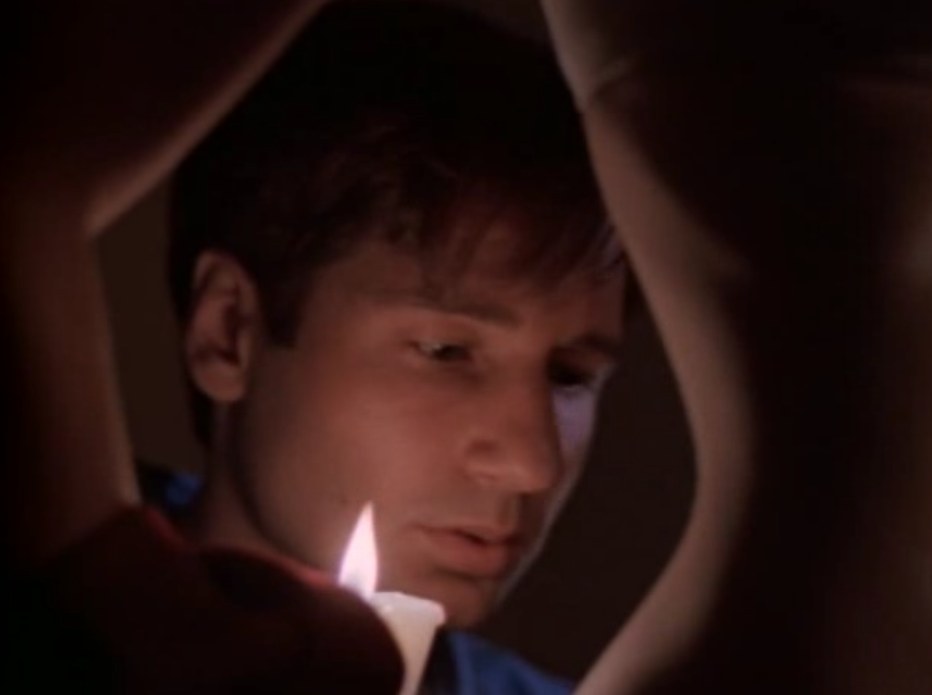 64. Mulder is getting all real about his obsession with the extraterrestrial. His feels are so real.
65. Fox Mulder in a denim shirt. Yaaaaassss.
66. Why is everyone getting nosebleeds in this show?
67. Is that the alien thing? Nosebleeds? Are the aliens invading the nostrils of the great American public?
68. Wait so the guy in the waking coma is behind all this? Is he an alien? Or is this all just some weird mutation?
69. Excuse me I came here with the promise of aliens where are they.
70. Oh man the tense music is even better than the brooding music. It's so NINETIES.
71. I still haven't heard the theme song. I feel robbed by this pilot.
72. Mulder's calling Scully at 11pm at night. On a landline. Oh, those were the days.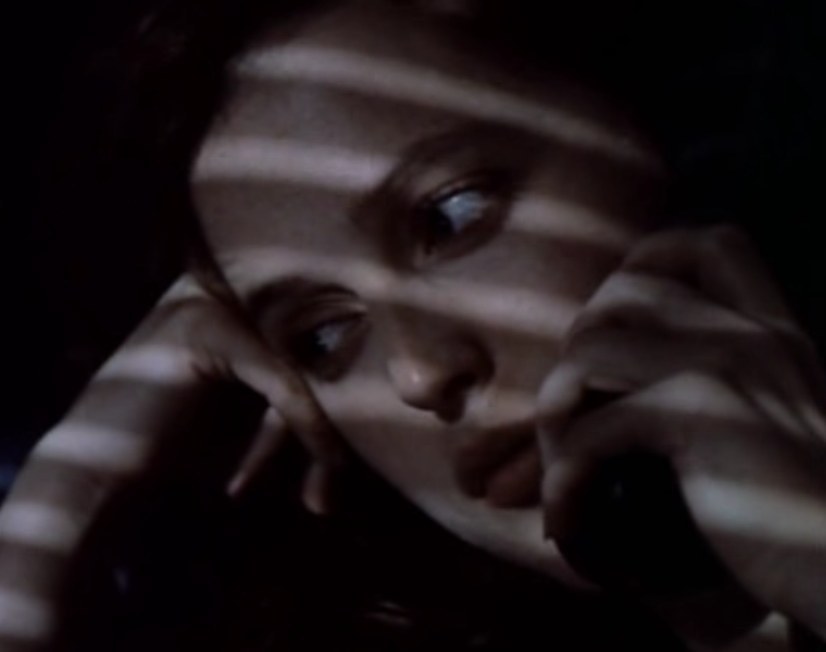 73. OHHHHHHHHHH THE PENTAGON HAS MORE OF THE LITTLE IMPLANTS THAT WERE IN THE PEOPLES' NOSES OOOOHHHHH.
74. THEY KNOW. THEY KNOW ABOUT THE ALIENS.
75. I am so glad I started this rewatch.
76. I'm still so in love with Fox Mulder.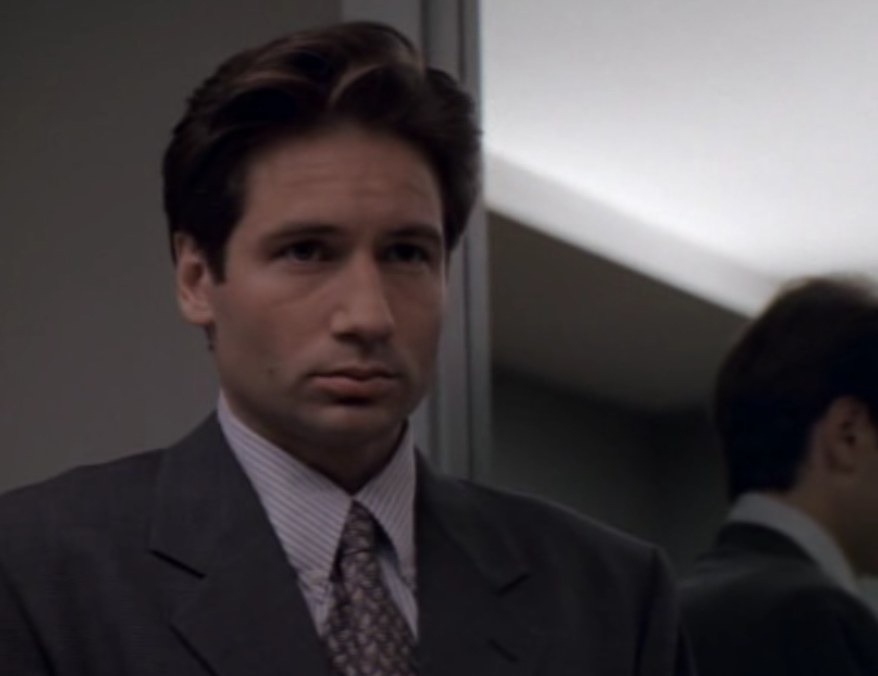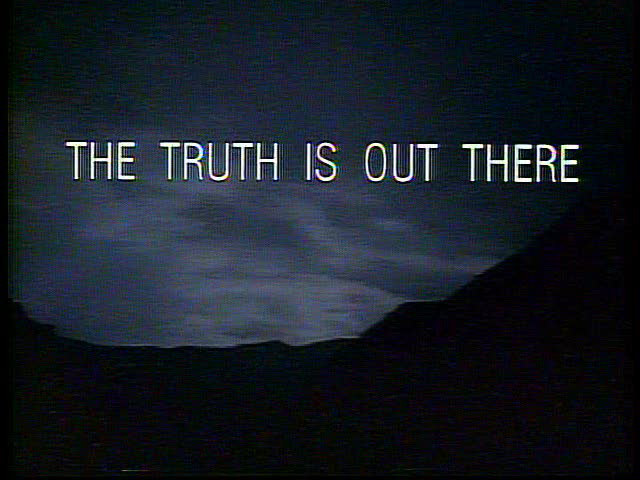 This post was created by a member of BuzzFeed Community, where anyone can post awesome lists and creations.
Learn more
or
post your buzz!