Okay, so Episode 5 of The Falcon and the Winter Soldier has been out for almost a week now, but I'll be honest: I had to recover from that ending scene of Sam training with the shield before I could talk about it.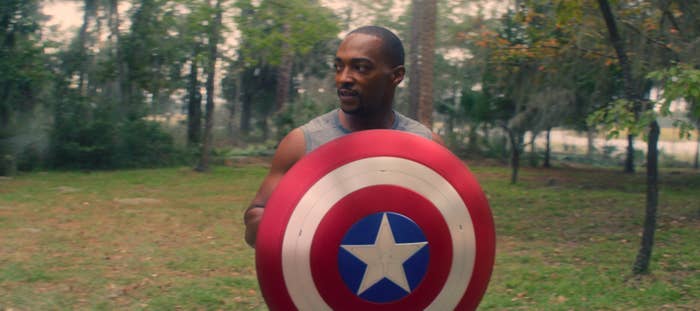 If you missed it, it was a glorious montage of symbolism, cinematic parallels, and, of course, sweaty Anthony Mackie.
So while we all take some deep breaths to cope, let's discuss some of the best reactions to this truly *glorious* scene:
(Obviously, spoilers below!)
1.
3.
5.
6.
8.
9.
Safe to say I am counting down the minutes until the season finale tomorrow. What did you think of the scene? Let us know in the comments.