Not a photo of the LG event.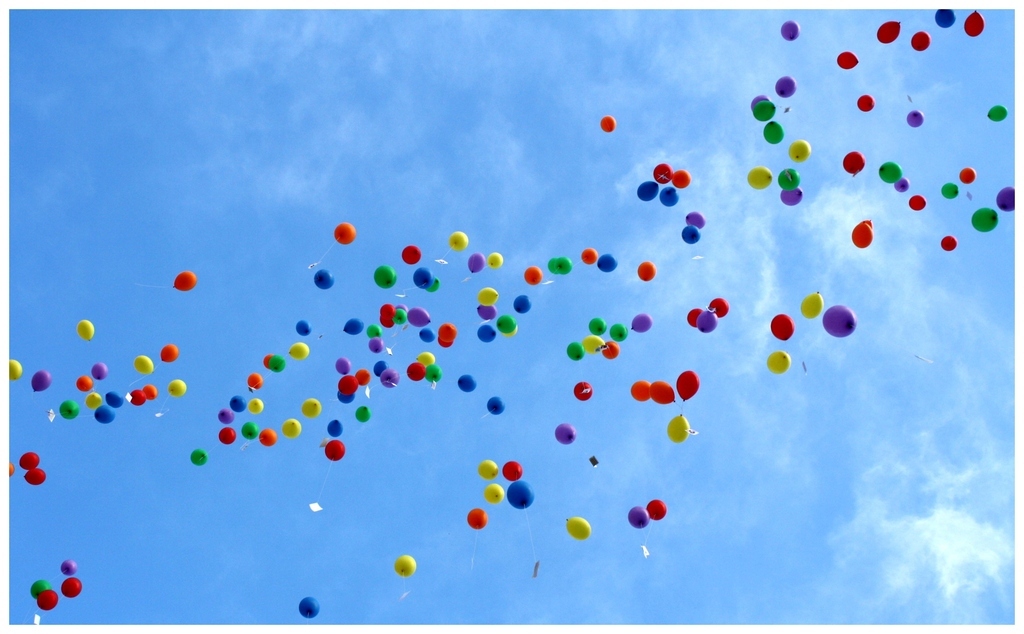 According to the BBC, LG held a stunt in a Seoul park last Friday where the Korean company released 100 helium balloons, each with a voucher tied to the end it.
Although no number is given, apparently a lot more than 100 folks showed up — some with BB guns, others with knives on the end of sticks — for a chance to win a free LG G2 smartphone, which sells for KRW 950,000 (approximately $851).
And apparently, not all of the folks hit their balloon targets. Of the 20 people hurt, seven were sent to a hospital with minor injuries.
No breakdown was available on BB- versus stab-wounds.
LG has taken responsibility for the situation and said it would cover related medical costs.
They released a statement:
"LG Electronics deeply regrets that a number of Korean participants were injured during an outdoor promotional event in Seoul, Korea. We can confirm that seven participants were hospitalised and, although none of the injuries were serious, LG takes full responsibility for the unfortunate situation and has offered to cover all related medical expenses. LG is investigating the incident to ensure that such an occurrence can be avoided in the future."
The company added that other planned events had been called off because of safety concerns.
Let's call this an example of Anti-Social Media.
One Korean regional TV channel sarcastically dubbed the event "World War G."