If you love Pretty Little Liars, you definitely know Troian Bellisario, aka Spencer, and her awesome, down-to-earth Instagram account.
Well, things got a bit weird when this post popped up on her account early Saturday morning: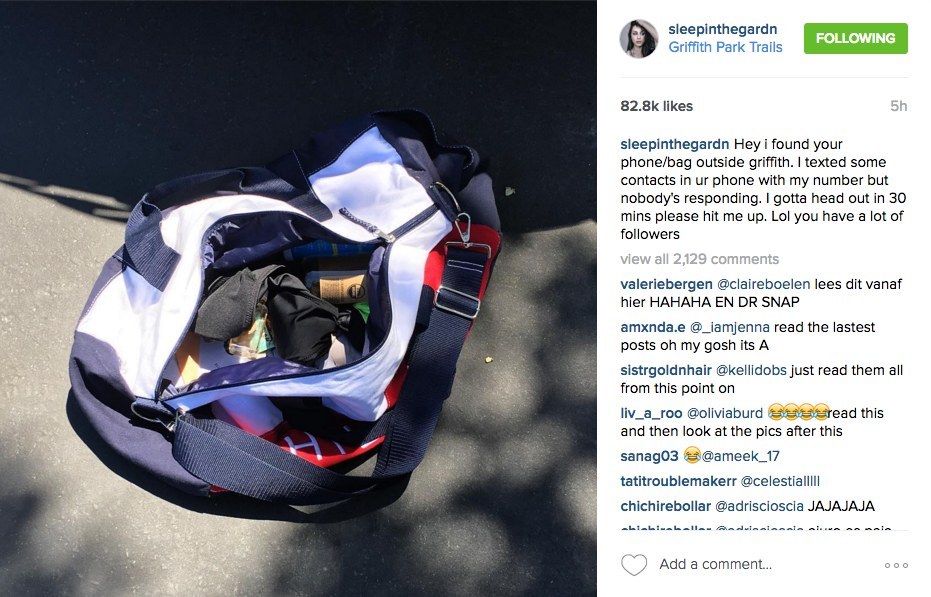 The photo is of her hiking bag, and the caption reads:

He tried texting and calling her contacts, but got no responses. So he tried something a little different: He posted a picture of the band DISTURBED.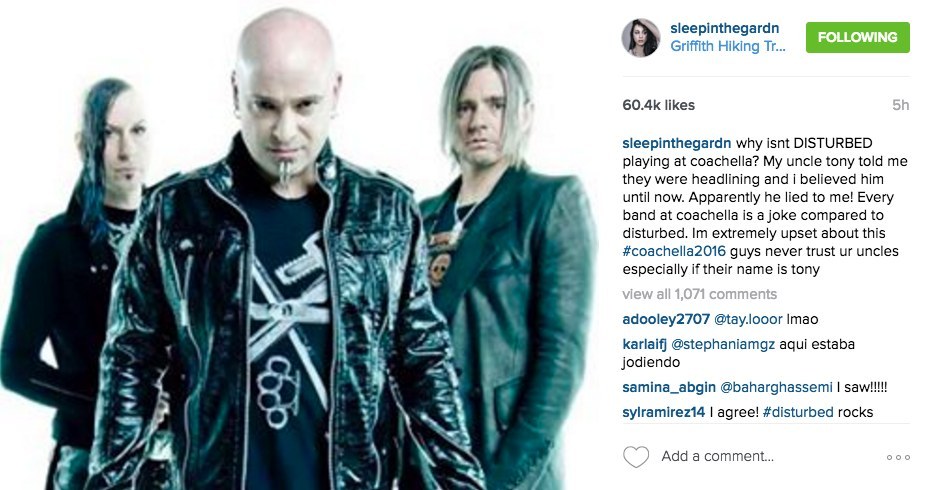 And he lay down this tale: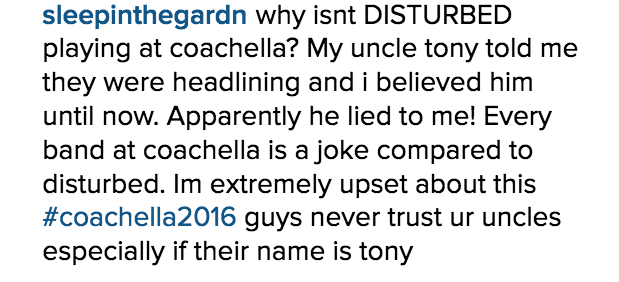 After no response from Troian, he did what anyone in 2016 with a phone would do: Posted from Troian's Snapchat.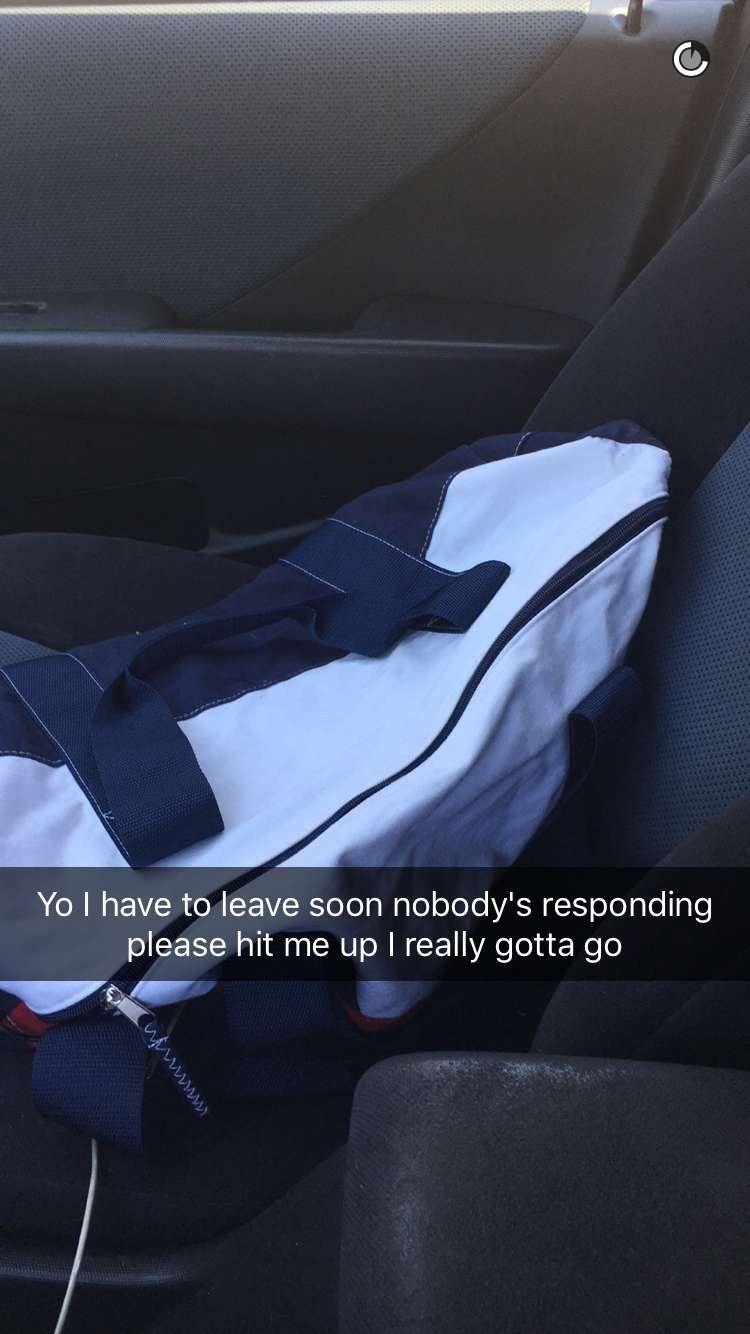 And after waiting, he made a smart choice and headed out to Indio for ~Coachella~.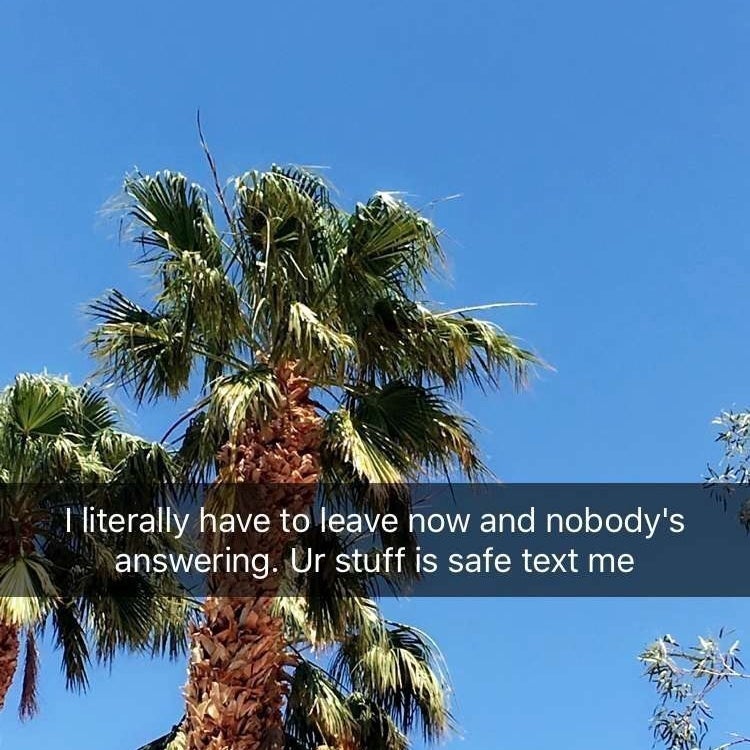 About four hours later, it seemed Troian had begun to alleviate the situation: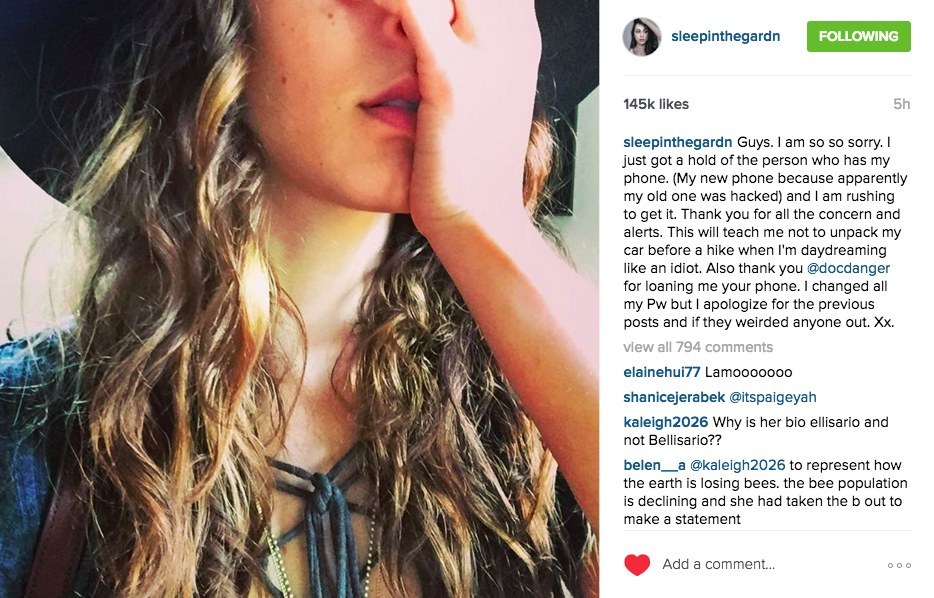 The person who found her phone, whose name is Jack, apparently thought her name was "Trojan," and decided to be bold and ask for the Coachella tickets he found in her bag.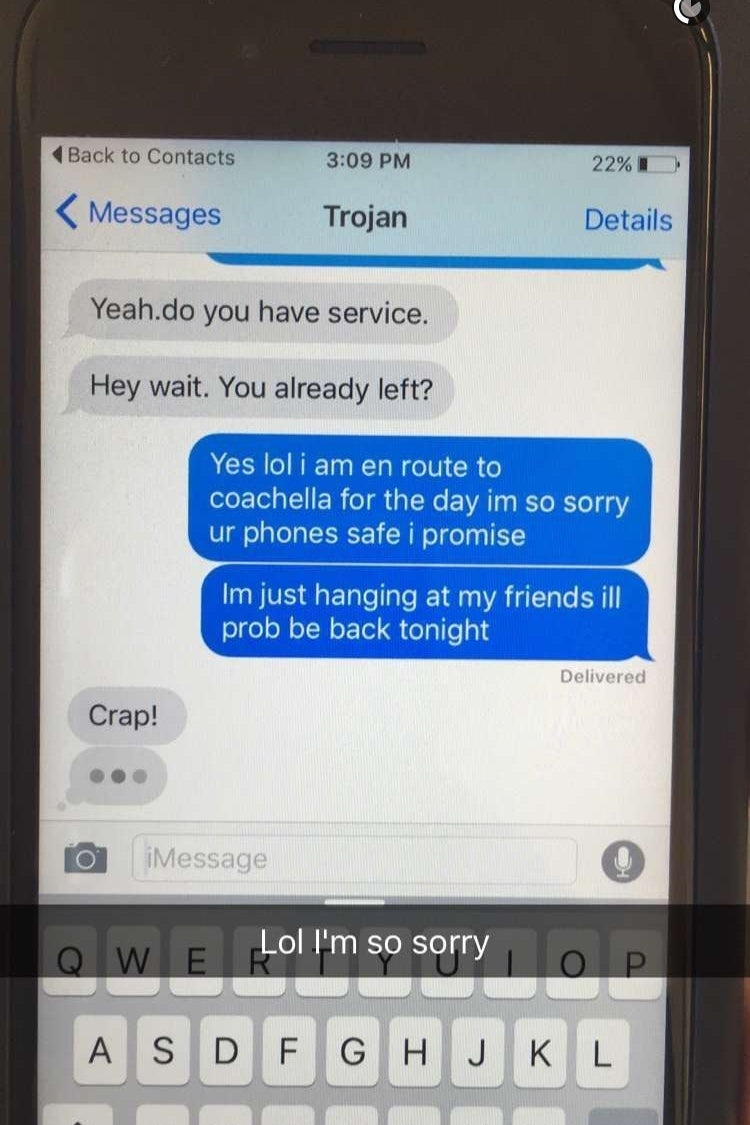 And because she's a grateful angel goddess, Troian let him use her wristbands.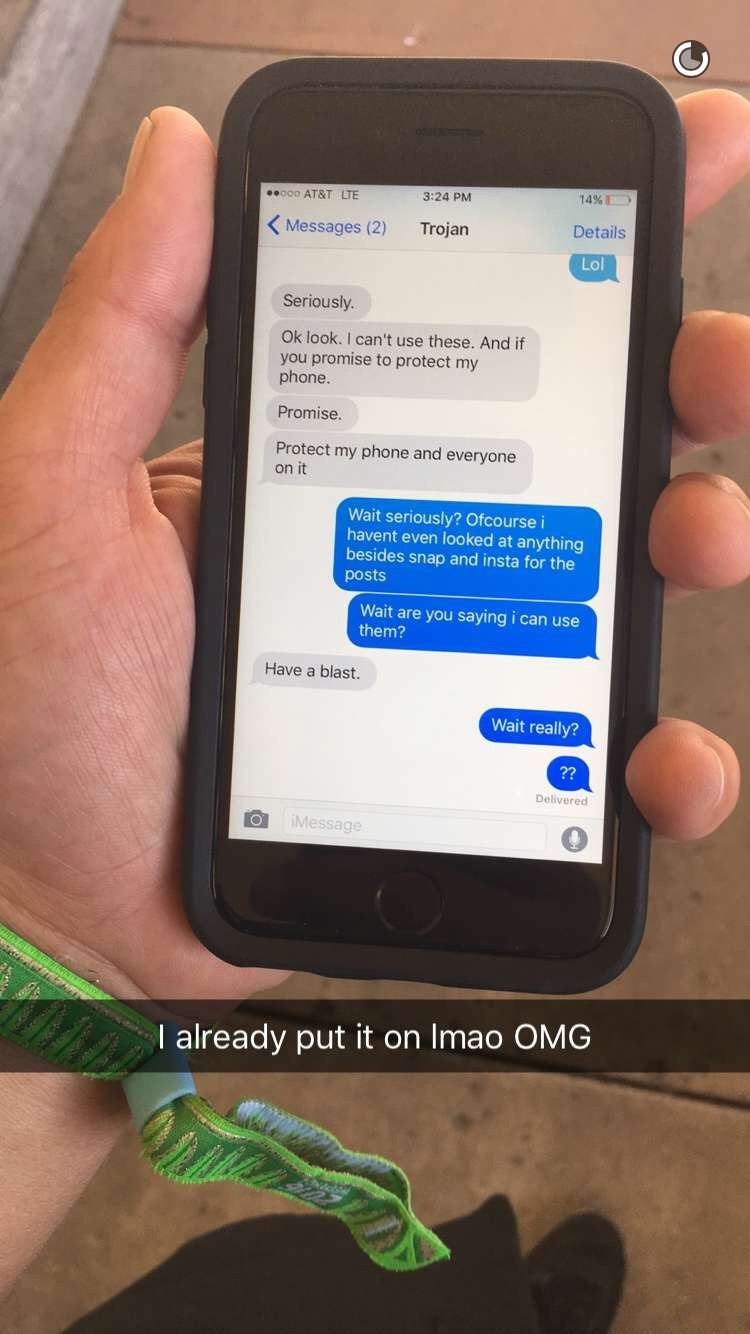 According to Troian's accounts, Jack's been having the time of his life. For example, he's gone backstage at Skrillex: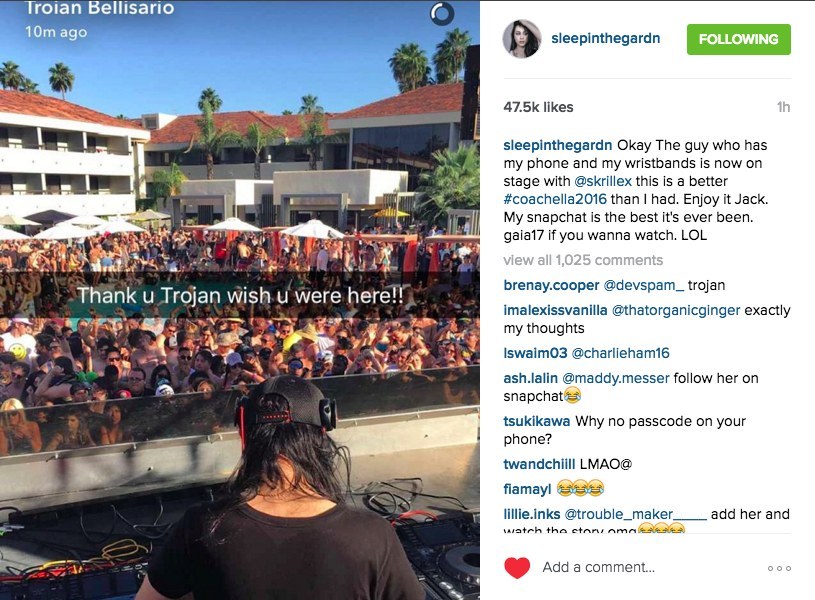 Troian's fans following the saga are loving it.
But mainly, because he keeps calling her "Trojan."
While good ol' Jack lives it up with Troian's Coachella wristband, she's been keeping herself busy: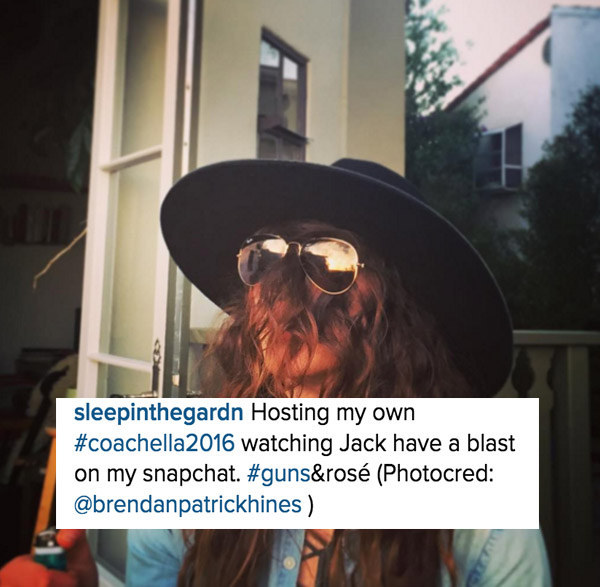 This post was created by a member of BuzzFeed Community, where anyone can post awesome lists and creations.
Learn more
or
post your buzz!