Nowadays, people think they're well-versed in music to have everything from Nicki Minaj, Lady Gaga, and anything in between on their iPod. Mainstream music is popular for many reasons: catchy bridges and melodies, familiar celebrity singers, and the availability of the music for purchase.
But what happens to the music that was lost? People consider vintage music to be music from the 70's, but that is hardly vintage. That is just what people could refer to as "old school" music. Vintage is something different than old school. Vintage is a certain style, unique to any other type of music. Vintage is 50's and 60's music, when the dances that people learned to do were the Charleston, the Jitterbug, and the Hand Jive. Unfortunately, not very many people know about this type of music, because it got buried in the archives, but there are gems to be found; all one would have to do is dig a little.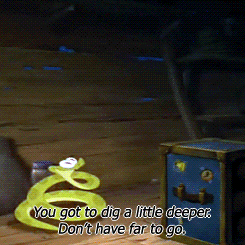 If they want true 50's-60's, a good place to start would be The Andrew's Sisters, who had wonderful chart toppers between 1934 and 1951. The snappy beats and three-part harmonies make this music easy and fun to listen to. Such songs as "Beat Me Daddy, Eight To The Bar" and "Don't Sit Under the Apple Tree (With Anyone Else But Me)" are classic favorites, and both, plus more, can be found on the album The Best of the Andrews Sisters: 20th Century Masters (Millennium Collection).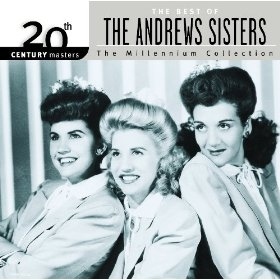 amazon.com
There are worse ways to spend $5, guys.
But, if a person doesn't want to take the effort to dig that far back, (don't worry, it's not because of laziness, the songs are hard to find!), then try going back about four years. In 2007, The Puppini Sisters released their debut album, "Betcha Bottom Dollar".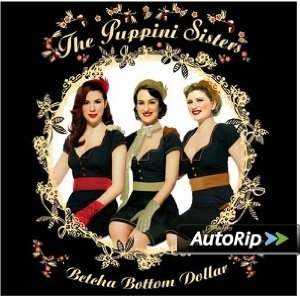 Originating in the UK, Marcella Puppini, Stephanie O'Brien, and Kate Mullins started their own harmony group, modeling The Andrews Sisters. They perform covers of songs, such as "Beat Me Daddy" by The Andrews Sisters and "Sisters", first performed by Rosemary Clooney and Trudy Stevens, with a vocal dub using Vera Ellen's voice for Trudy's for the 195 film White Christmas. The sisters have three albums, Betcha Bottom Dollar, The Rise and Fall of Ruby Woo, and Hollywood, plus a Christmas album called Christmas with The Puppini Sisters. All of these, plus more from this genre, can be found at iTunes or Amazon.
To have an idea of this type of music, imagine a slower, three part version of Christina Aguilera's "Candyman", which dropped in 2006. Imagine how easy it is to listen to something as smooth as that. Now, apply that to an entire genre of music, slow it down, and add two more girls performing with her. That is vintage.
All of these songs and albums are just a small piece of a lost music culture, long forgotten in favor of popular, catchy, and sometimes vulgar music. Besides original jazz and 20's swing, this is music at it's purest. Clean, creative lyrics, a range of instruments, and smooth harmonies will make you want to snap your fingers, throw on a full skirt or a pair of wingtips and drive off to the nearest malt shop.