Welcome to our online resources Pearltree
buzzfeed.com
Up above is a cool interactive way to curate your online content, or content in general. This is a Pearltree and you can give them Pearls a try up above, if you wish to enjoy a different experience entirely.
Before doing so though, do feel free to try the videos and info below to get much more familiar with it all up there. (It's just a sample tree from their network.)
The social web takes off with curation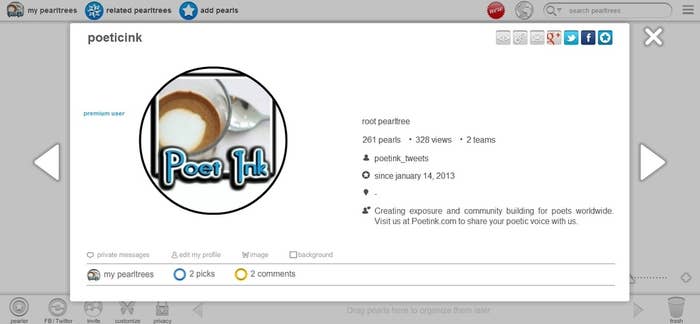 The CEO and Founder of Pearltrees
Networking & collaborations (Sharing & teaming up)
Amazing! social curation powers are being unleashed today, and teams are forming there. Anyone can utilize such a tool to benefit from, with the organization of their content or things that interest them online.