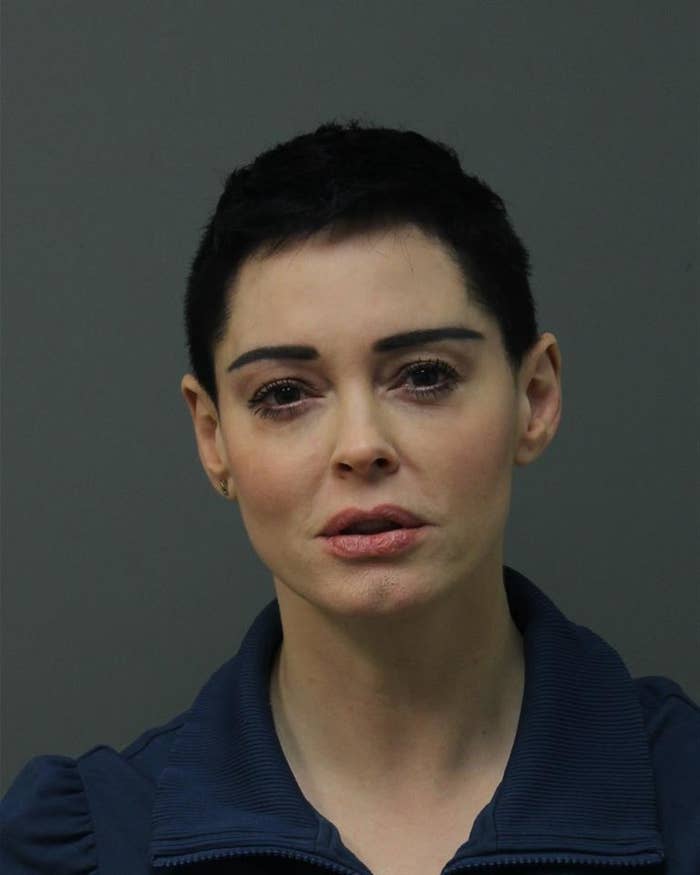 Actor Rose McGowan was indicted Monday by a grand jury in Virginia for felony possession of cocaine and could face a year in prison if found guilty.
Metropolitan Washington airport police began investigating McGowan in January 2017 after a wallet she left behind on a flight that arrived at Washington Dulles International Airport tested positive for cocaine. Police issued an arrest warrant the following month, charging McGowan with possession of a controlled substance, a class 5 felony.
McGowan, who has been out on $5,000 bail, has denied the drugs were hers. Her attorney, Jim Hundley, filed a memo with the Loudoun County commonwealth's attorney saying they believe the drugs could have been planted in the actor's wallet.

The lawyer claimed McGowan could not locate her wallet after she got off the Jan. 20 flight, and immediately reported it missing to United Airlines, and that there was a wide gap of time during which other people could have had access to the wallet.
The arrest warrant did not come to light until October, after McGowan and other women went public with allegations of assault against Harvey Weinstein in two bombshell stories published by the New York Times and the New Yorker. Since then, McGowan has remained a vocal advocate of the #MeToo movement.
Weinstein was charged last month with rape and a criminal sex act against two other women.
McGowan told the New Yorker last fall that while was she has used drugs in the past, and owns stock in a marijuana company, she had "no interest in cocaine," and that she would plead not guilty. She said that she had flown to DC from Los Angeles on Jan. 20, 2017, for the Women's March that weekend.
A two-day jury trial for McGowan has been set for Jan. 15, 2019, according to a Loudoun County court clerk. McGowan's representative did not immediately respond to a request for comment from BuzzFeed News.