These Are The Best Photos Of The 2016 Olympics Closing Ceremony
Tchau, Rio!
The Olympics closed in Rio de Janeiro on Sunday with music, celebration, and an eye toward the 2020 Tokyo games.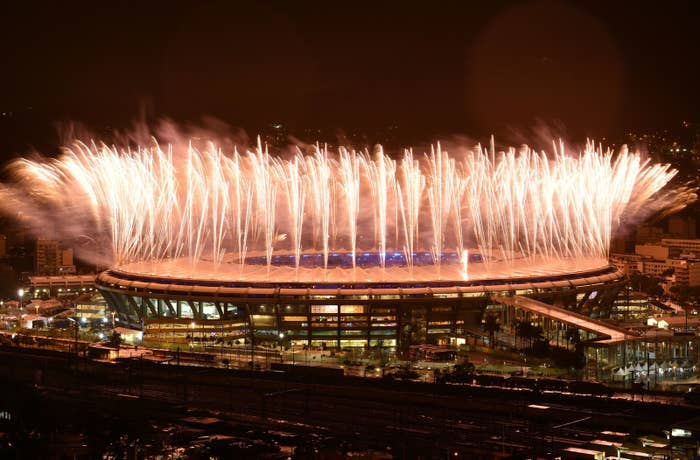 Fireworks illuminated the Maracana stadium for a final time.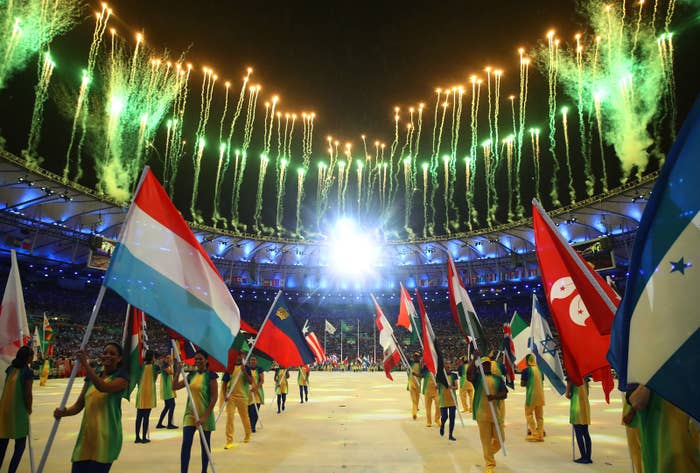 Dancers wowed the crowd with unique costumes and choreography.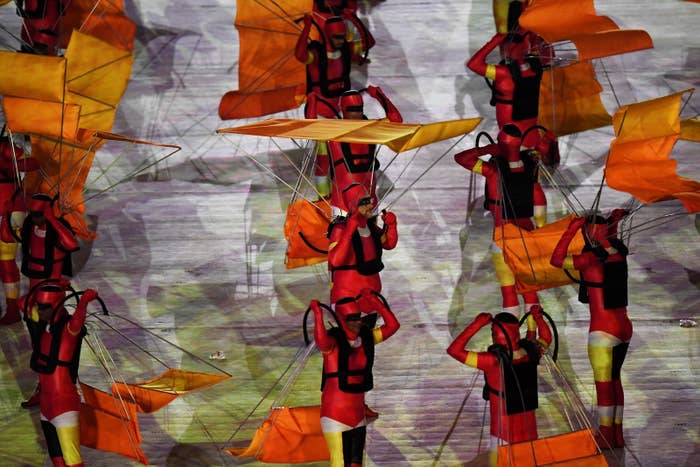 Like, really unique.
Color and music took over the 78,000-seat stadium.
Team Canada got cozy with maple leaf mittens.
Lace came to life.
Team Great Britain held up their illuminated shoes.
Team USA's women gymnasts were recognized among the Heroes of the Games.
Brazilian singer Lenine gave a colorful performance.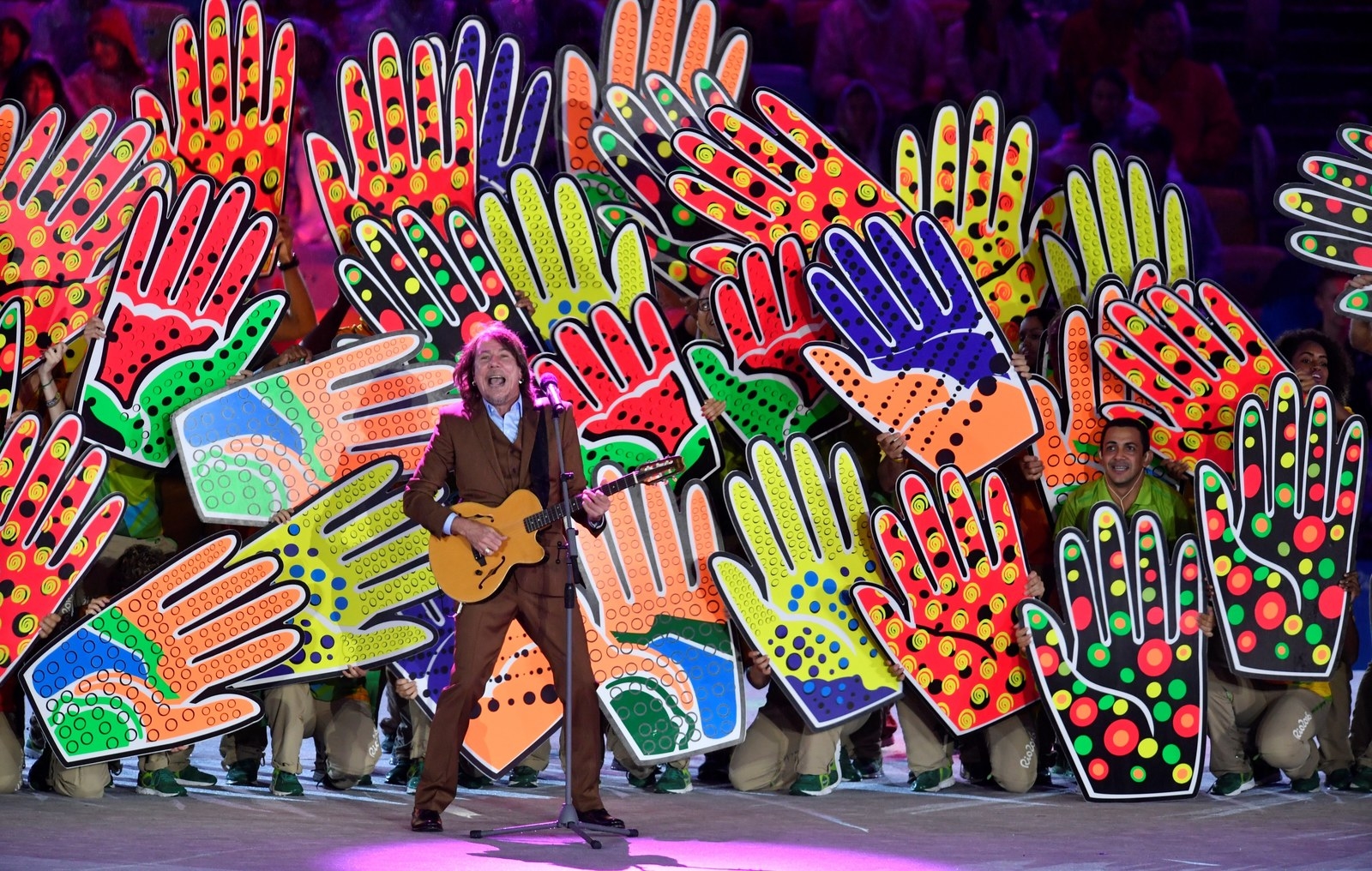 Athletes took their final photos.
The Olympic cauldron glowed.
Light rain didn't keep singer Julia Michaels from slaying.
Nor singer Mariene de Castro.
Samba dancers and floats made the stadium feel like Carnival.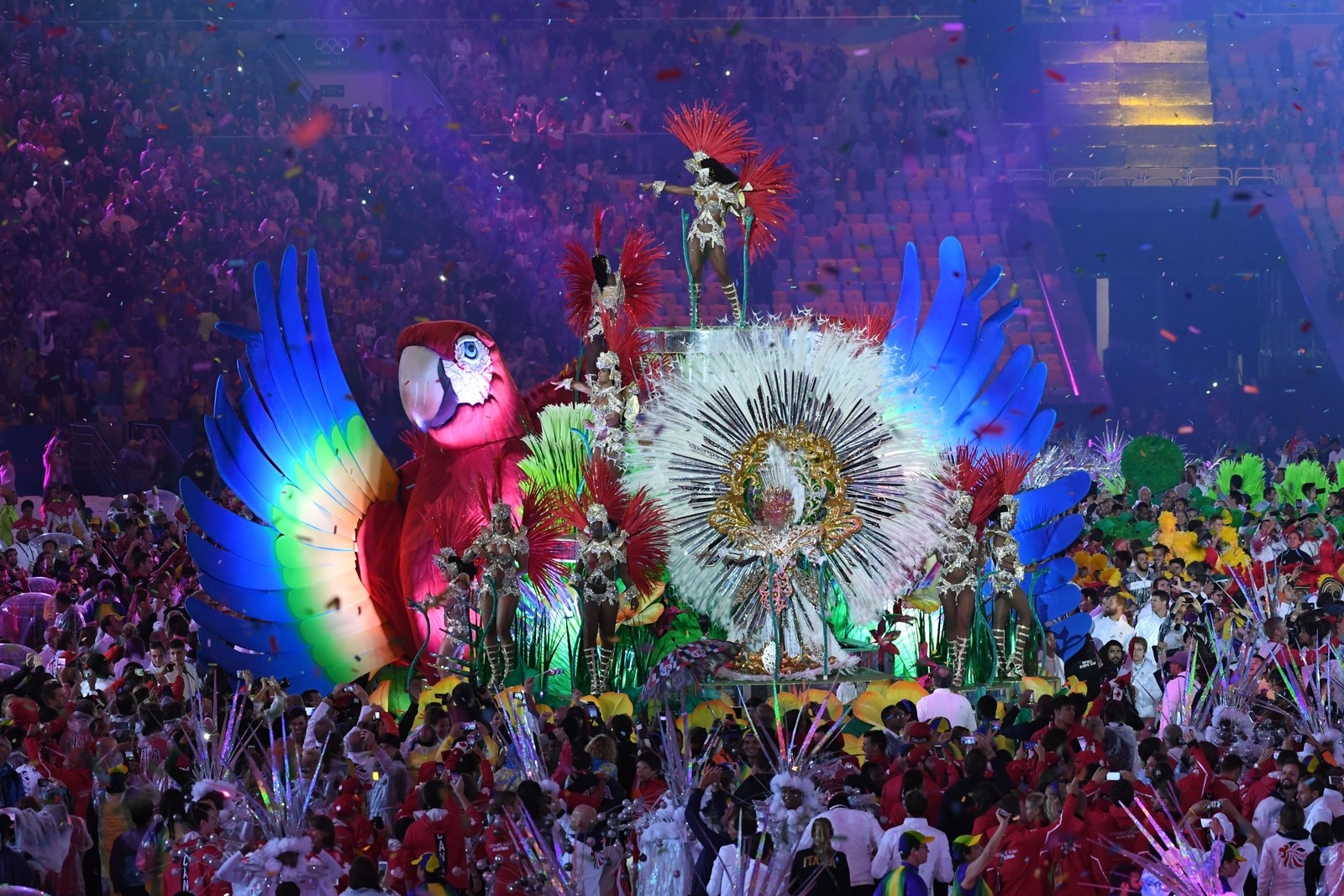 So glittery!
Lights, technology, and robot-like performers got the world psyched for the 2020 games in Tokyo.
Japanese Prime Minister Shinzo Abe popped up from a green pipe, just like Mario in the Nintendo games.
He even wore a red hat.
Until 2020!
🇯🇵