Guys, I'm not even joking, there's a literal giant statue of a bogan in the small Australian town of Nyngan, NSW.
The Southern Cross screams "I am a proud Australian."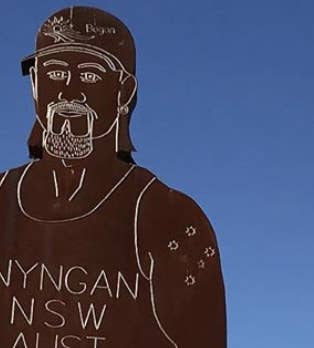 The thongs? Classic Aussie footwear.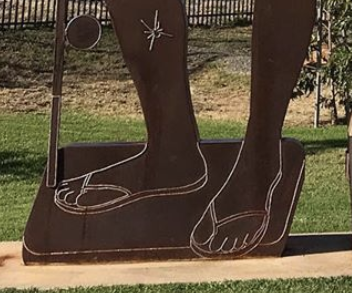 And the monogrammed esky is definitely either filled with Tooheys or VB.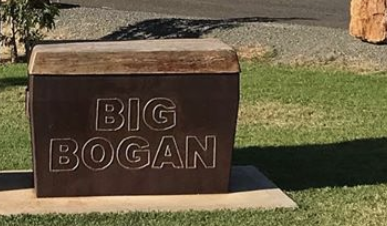 But, like, what prompts a town to get together and say, "Hey, you know what we need..."
And he is COMPLETELY on theme – Nyngan is right next to the Bogan River. I mean, of course it is.
And I'm honestly here for it. I don't think I've ever seen anything more bogan.