Pretzel-Crusted Chicken Nuggets
Pretzel-Crusted Deliciousness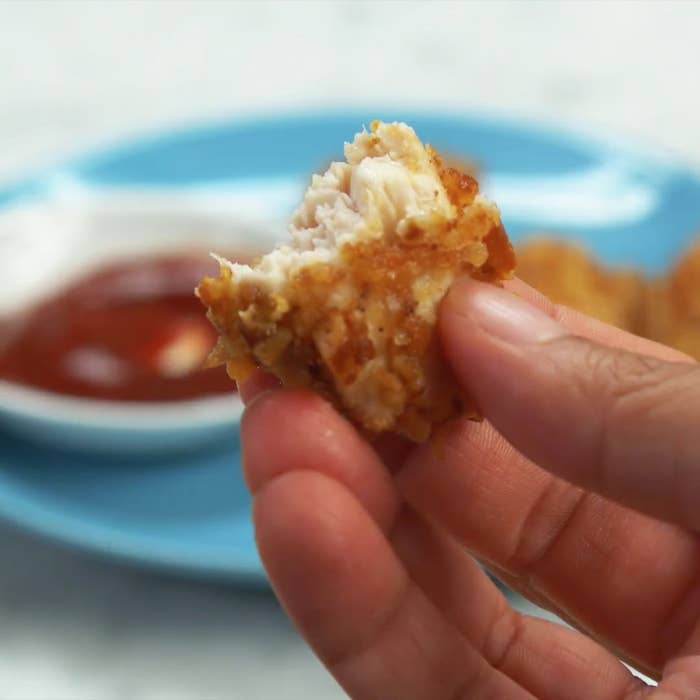 RECIPE:
2 cups salted pretzels
1/2 cup parmesan cheese
1/2 cup flour
1/4 tsp pepper (optional)
2 eggs
1 lb boneless chicken breasts
Cut chicken breasts into 2 inch pieces.
Mix pretzels and cheese in food processor.
Add pepper to flour and mix in a separate bowl. Whisk eggs in another bowl, and pour cheese/pretzel mix in a third.
Bread chicken by first covering in flour, then dipping in egg, and finally coating in pretzel/ cheese mix.
Fry in vegetable oil. Flip several times until fully cooked.
Serve with ketchup or your favorite dipping sauce! Enjoy!