18 Times People Were Actually Really Kind To Each other
"That's a recycling bin, not a trash bin! Your hopes and dreams can be recycled into new and different ones that can sustain you!"
2.
The time someone mistook their dad for the cat:
5.
The time a dental practice gave the wrong number a free appointment: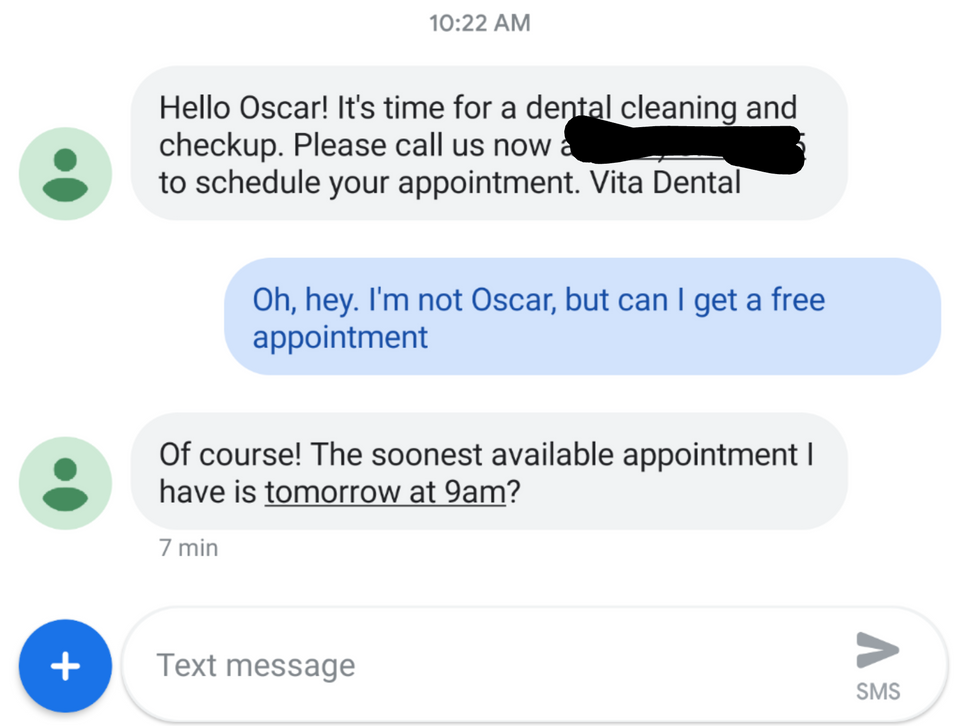 8.
The time James Fridman responded to a Photoshop request with this:
9.
The time when a customer gave these cards to anyone who worked in customer service: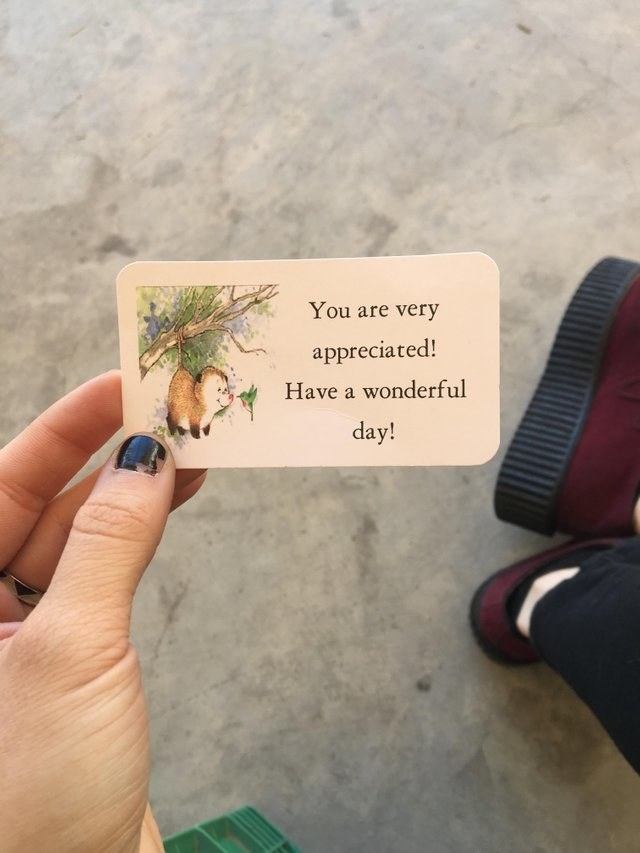 12.
The time someone randomly messaged someone on Reddit to wish them a great day: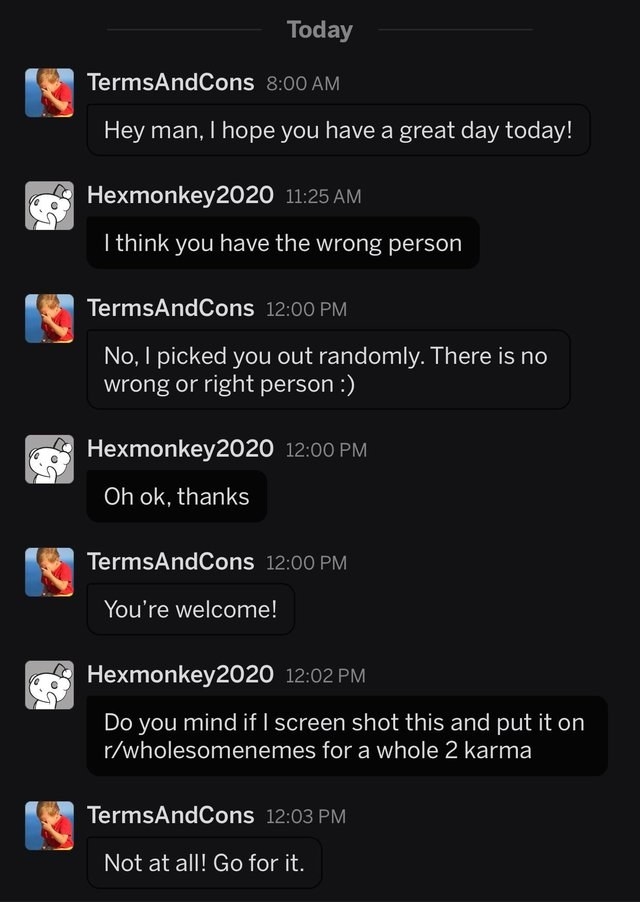 13.
The time this sweet angel replied to an emotional text with wisdom: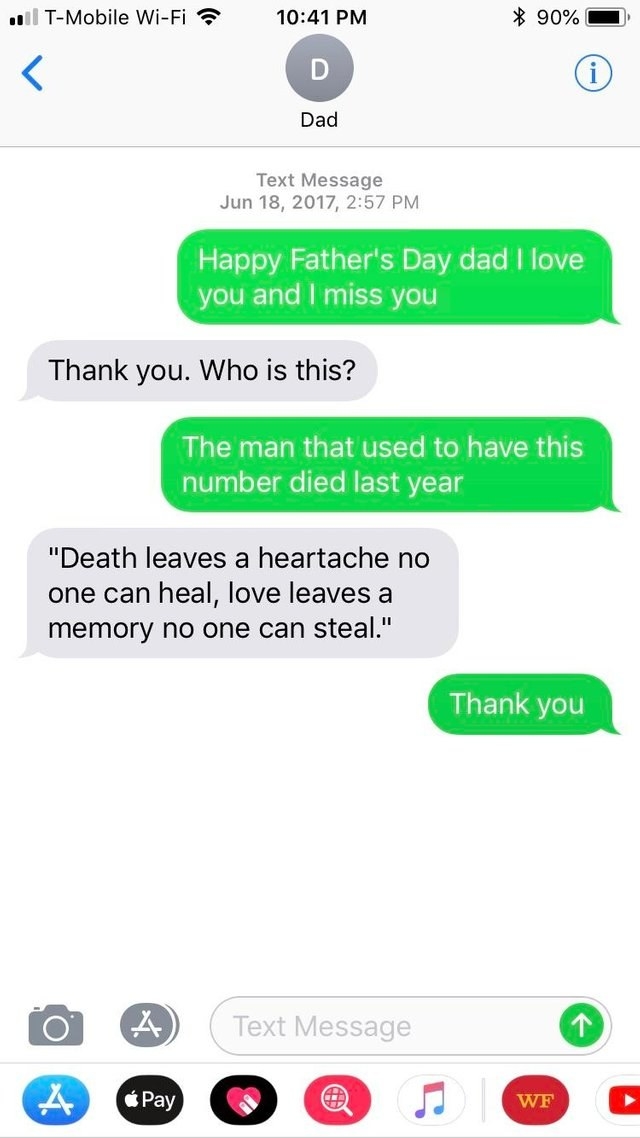 14.
The time a baby waved at a stranger for the first time:
15.
The time a stranger turned flipped something so negative into something positive: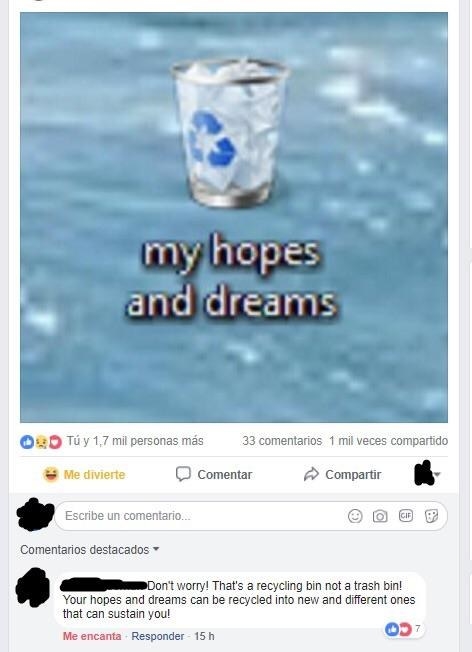 17.
The time this person gave someone a bell necklace when they held the door open for them: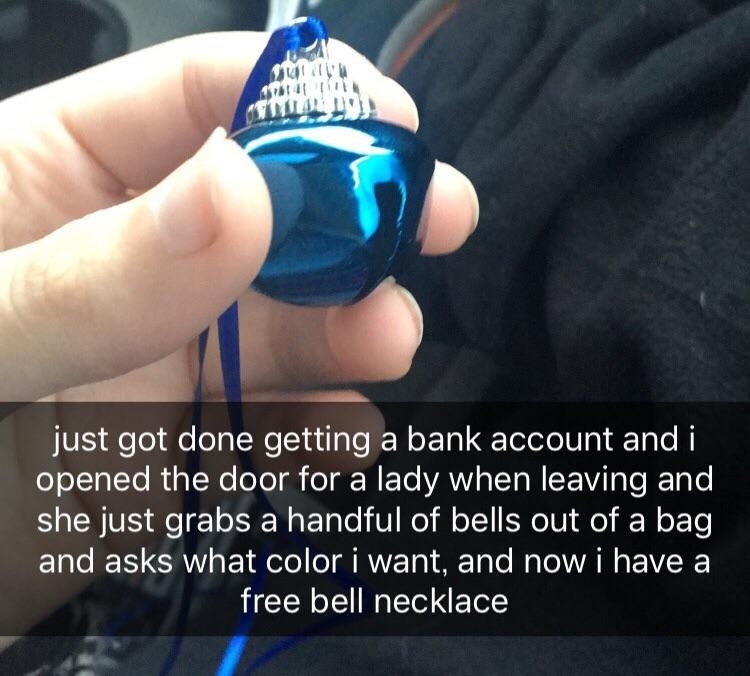 BuzzFeed Daily
Keep up with the latest daily buzz with the BuzzFeed Daily newsletter!