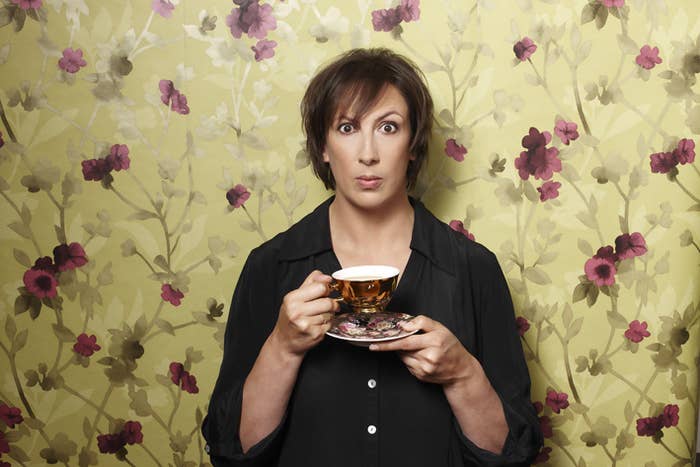 BBC's Miranda is a popular sitcom in the UK, but it hasn't quite made it across the ocean yet.
It's one of England's many little secrets.
You may recognize Miranda Hart as Chummy from Call the Midwife (if you happen to watch a lot of British drama.)
But she's still mostly unheard of outside Britain.
Let's change that, shall we?
Her mom is always trying to marry her off...
But Miranda is in love with the boy next door.
Meet Gary.
Sometimes, things are going pretty well between Gary & Miranda.
Other times, not so much.
Meanwhile Miranda hangs out with her posh friend Tilly...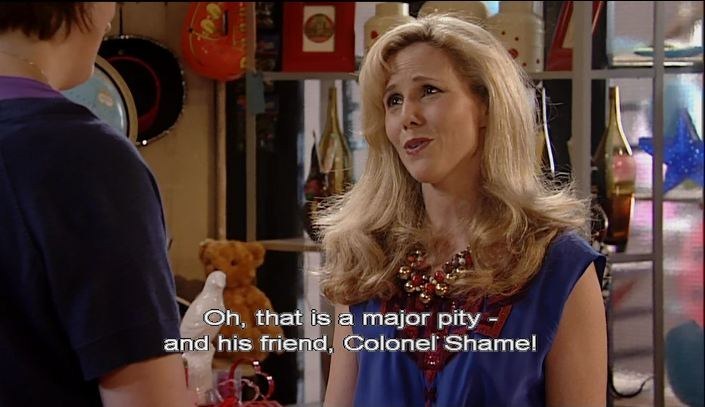 And her best friend Stevie...
While trying to sort out her priorities...