1.
Times Square being pretty much empty during the daytime.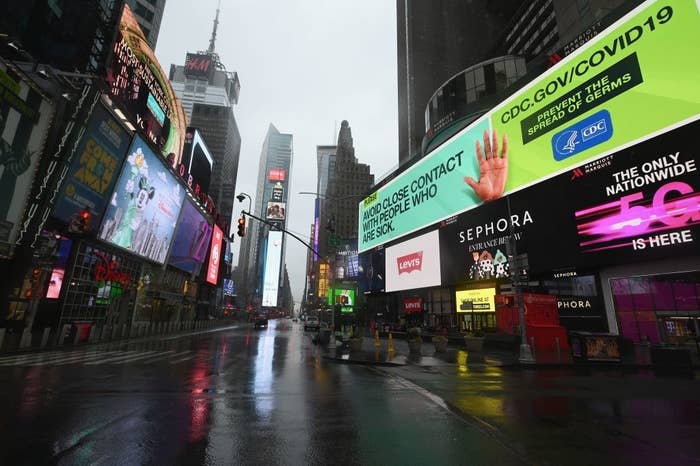 2.
Thermal scanning at the entrance of a mall in Manila.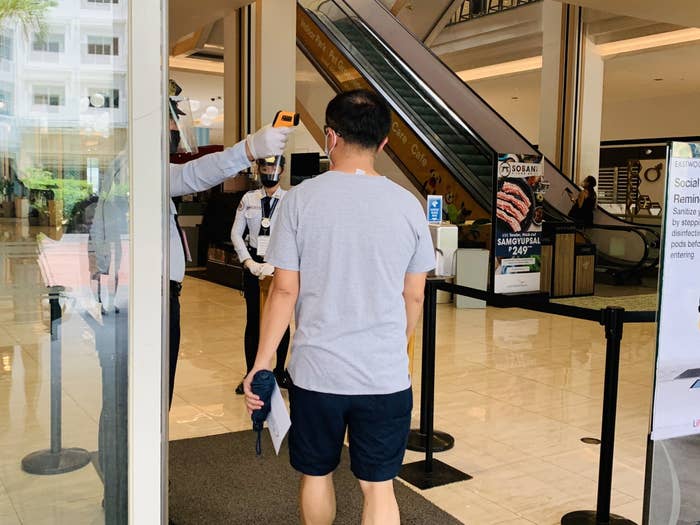 3.
A mostly empty Czech Republic movie theater peppered with masked faces.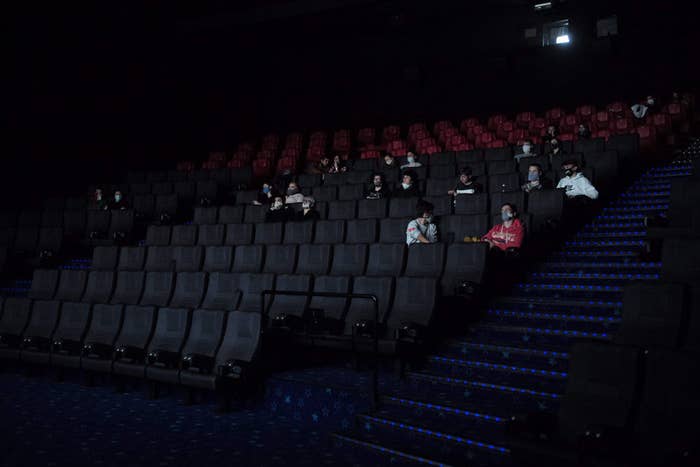 4.
LAX's international terminal being this empty during the middle of the day.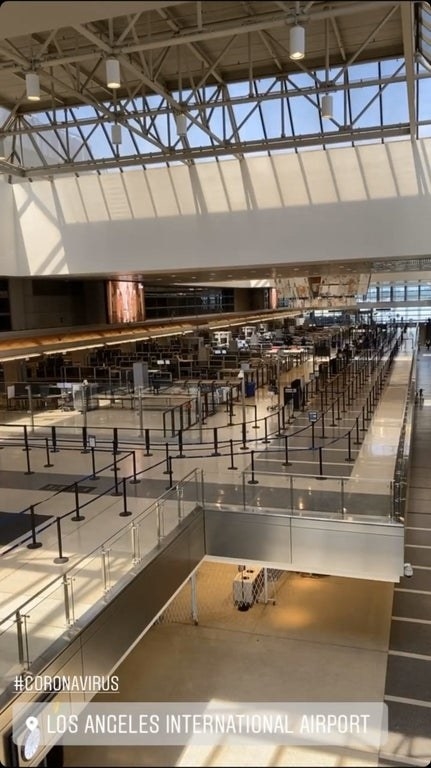 5.
A temporary tent encampment for the homeless set up in San Francisco.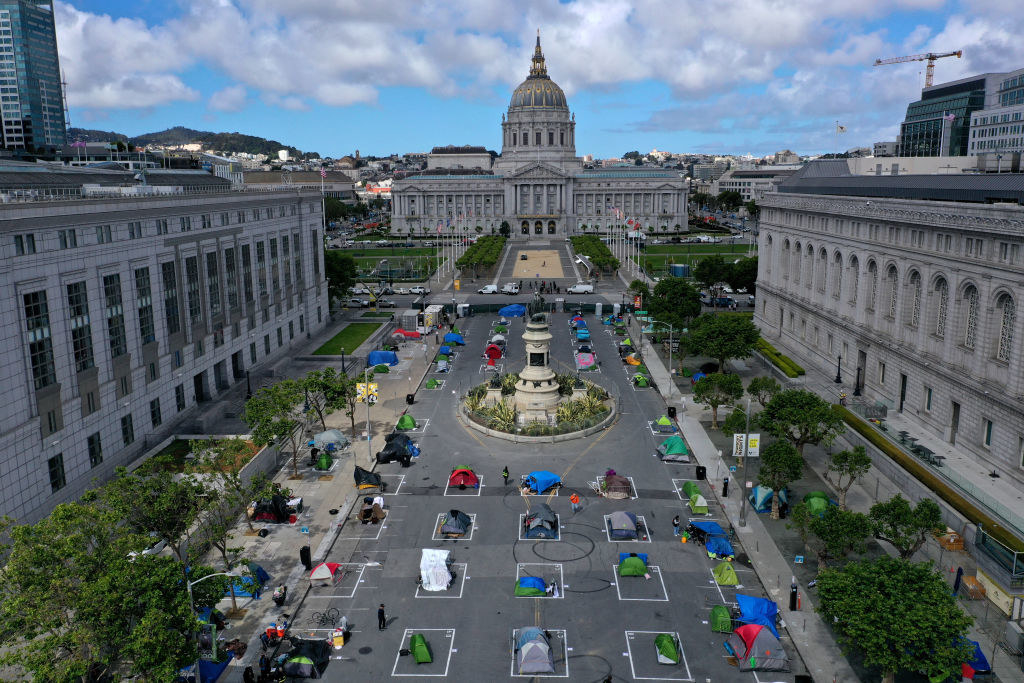 6.
This employee in a hazmat suit standing outside of a "hygienic gate" leading into a Bangkok mall.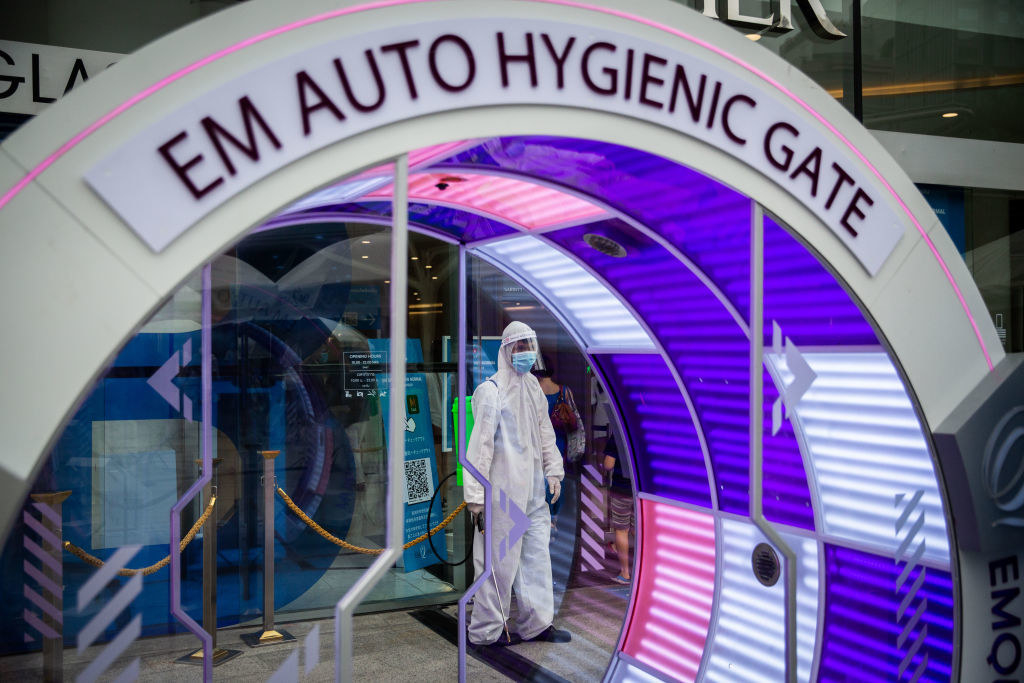 8.
This Trump Death Clock displayed in New York, showing the number of estimated COVID-19 deaths in the US.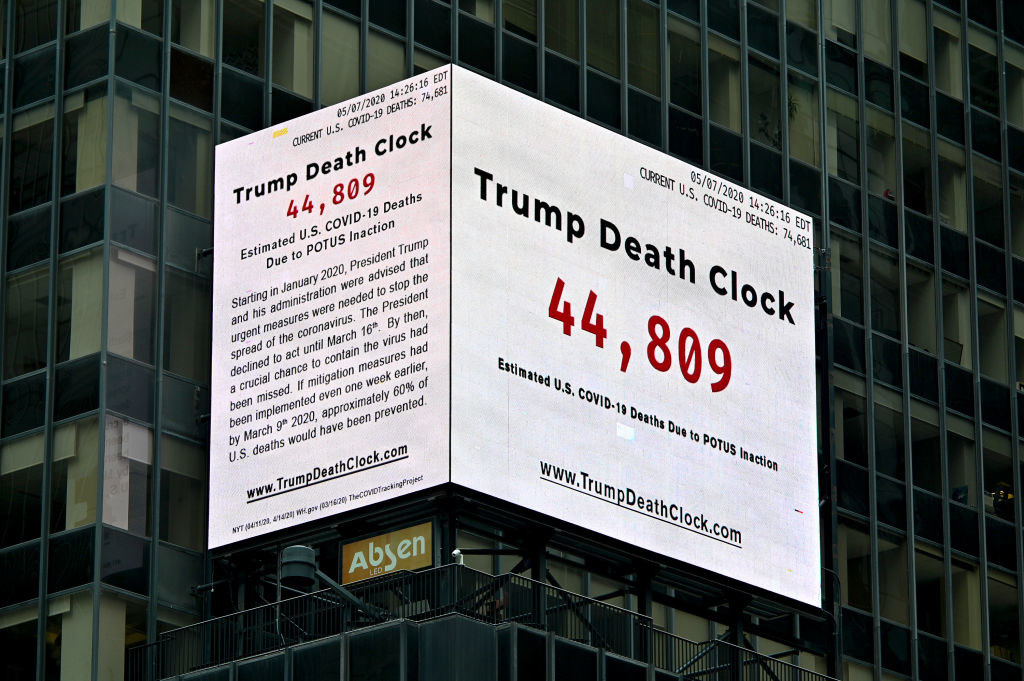 9.
A UFC event happening in a mostly empty arena in Florida...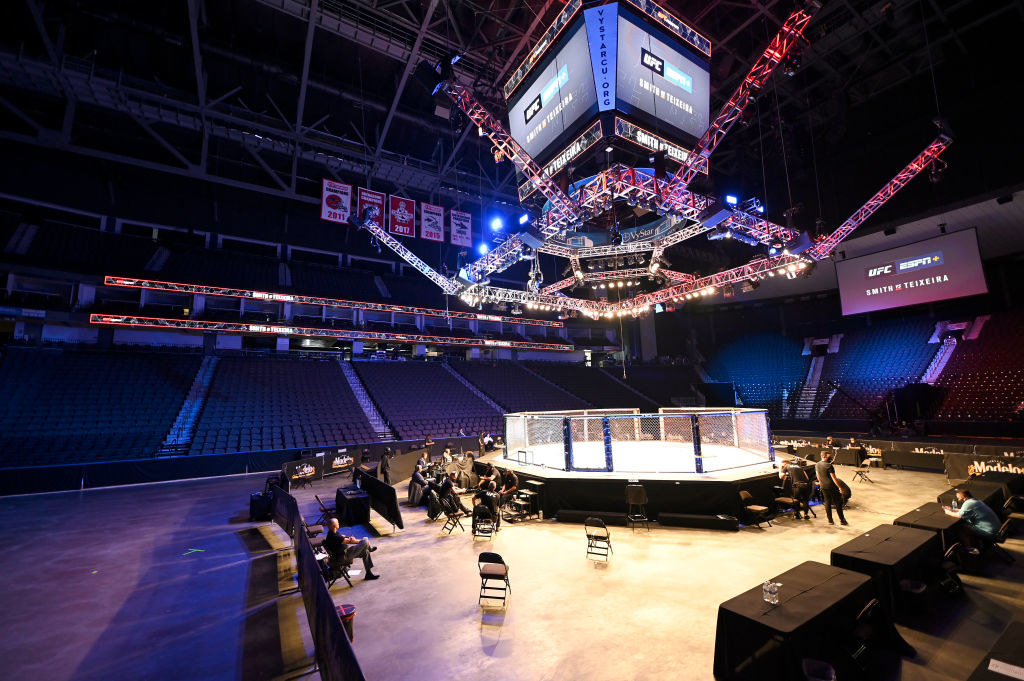 10.
With announcers and commentators present, but no fans.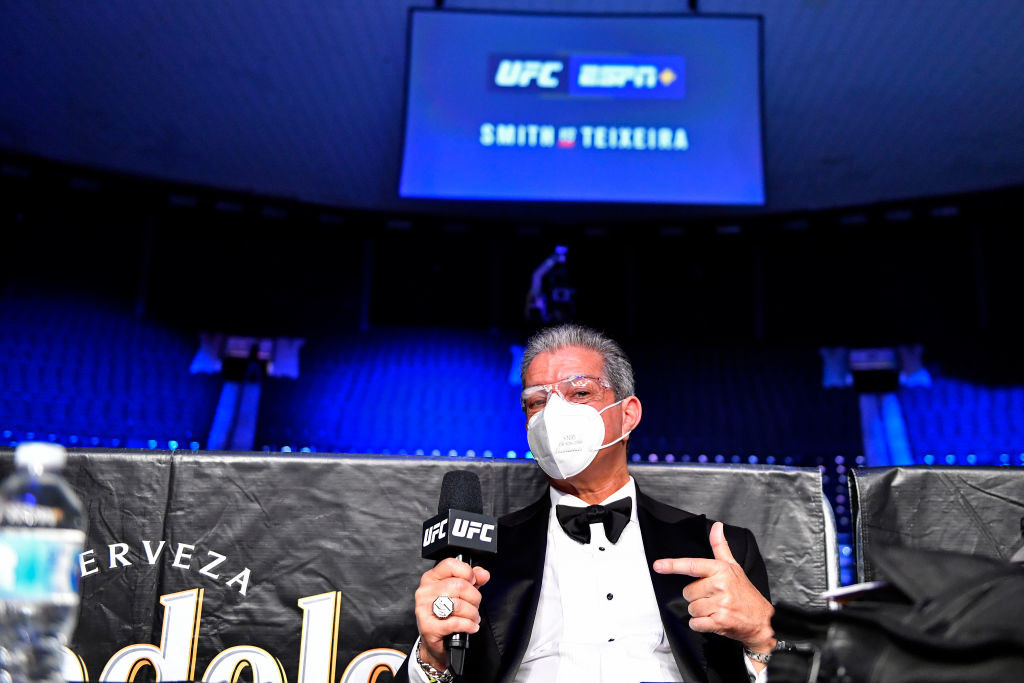 11.
An employee disinfecting a shopping mall in Brazil.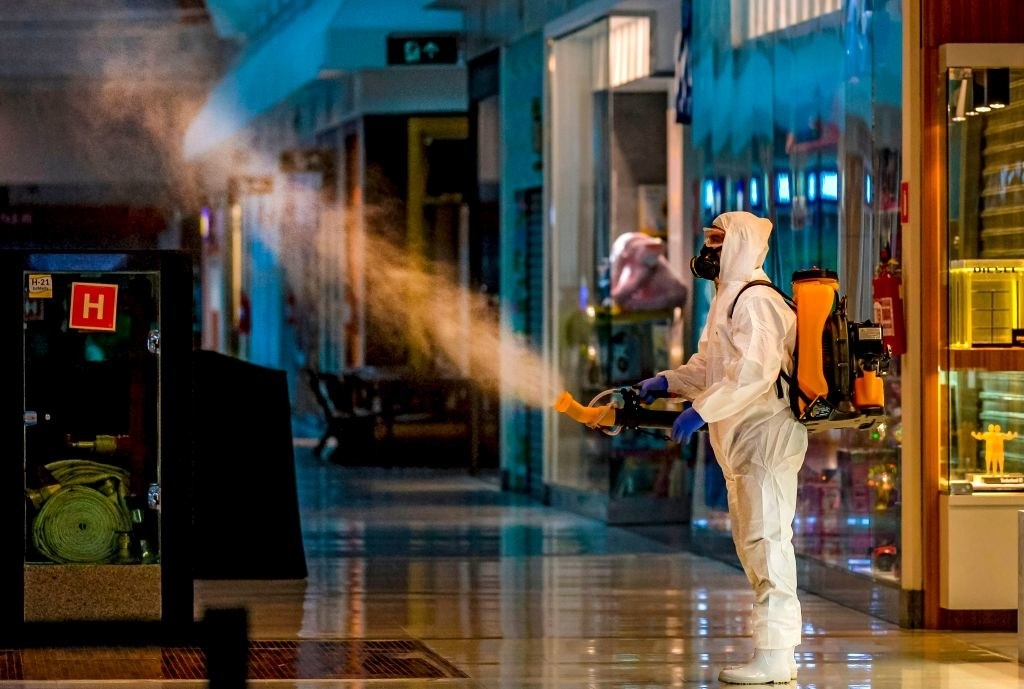 12.
Churchgoers spaced out and masked in the Philippines.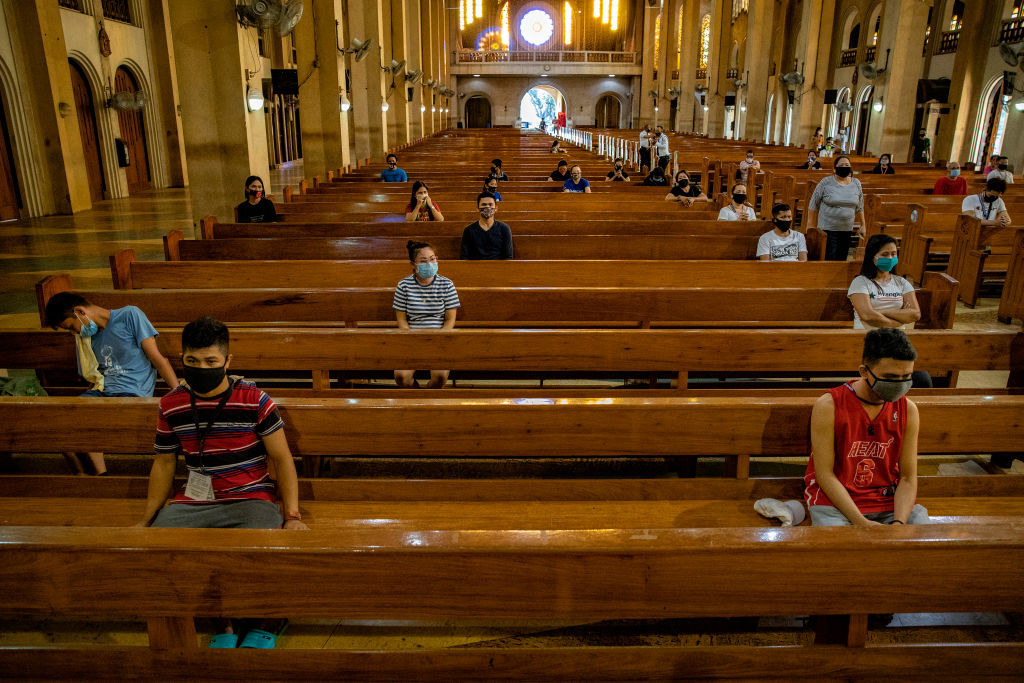 13.
Social distancing circles at a park in Brooklyn.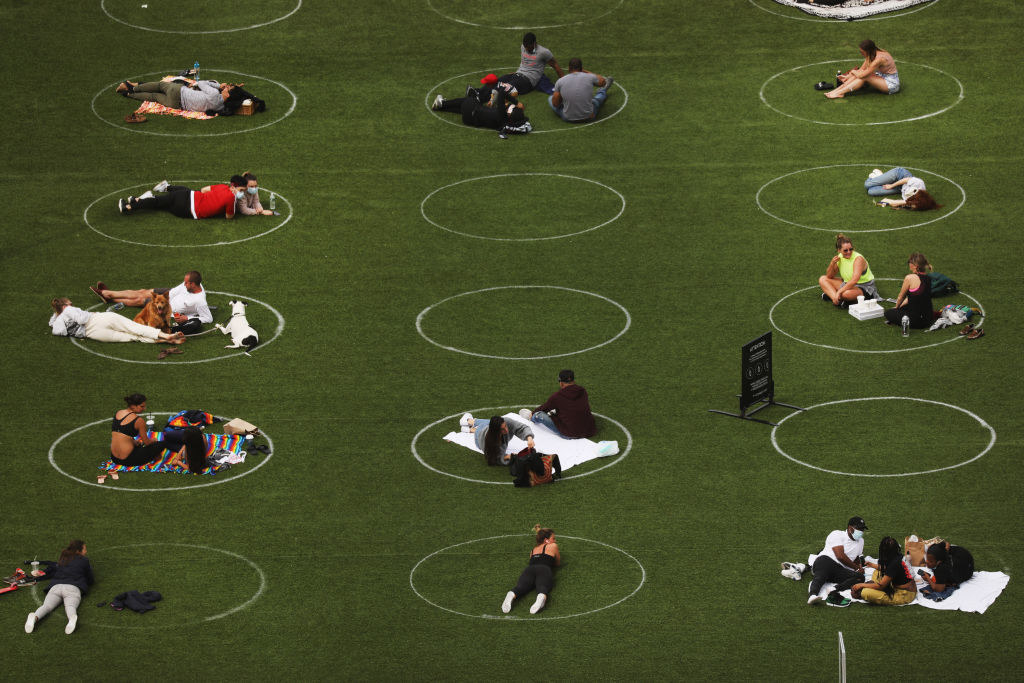 14.
This Australia gym's entrance that has several warning signs and a sanitizer station.
15.
A social distance–enforcing robot in Singapore.
16.
A burger stand in the Philippines using a slide to give customers their food from a distance.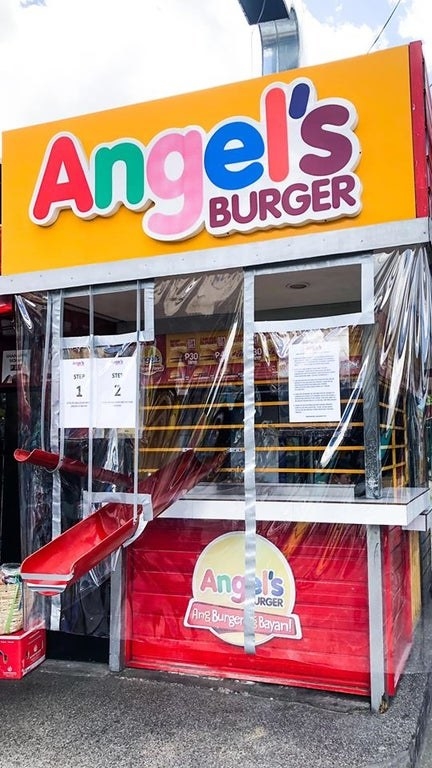 17.
This masked customer inside the empty food court of a gradually reopening Florida mall.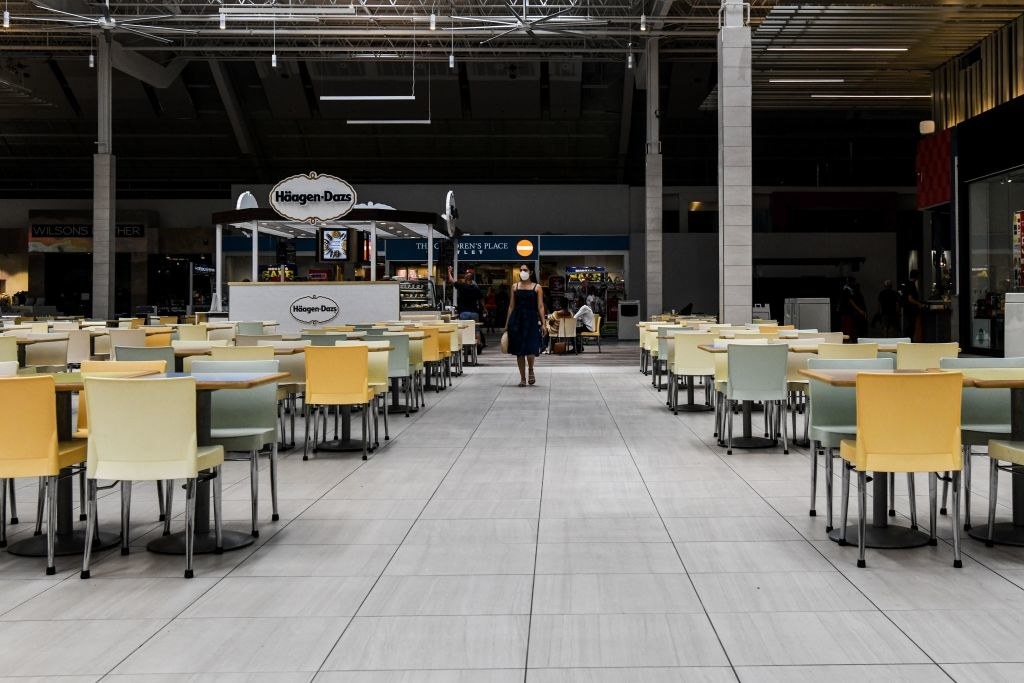 18.
A Czech Republic hairdresser wearing a shield while doing the hair of a masked customer.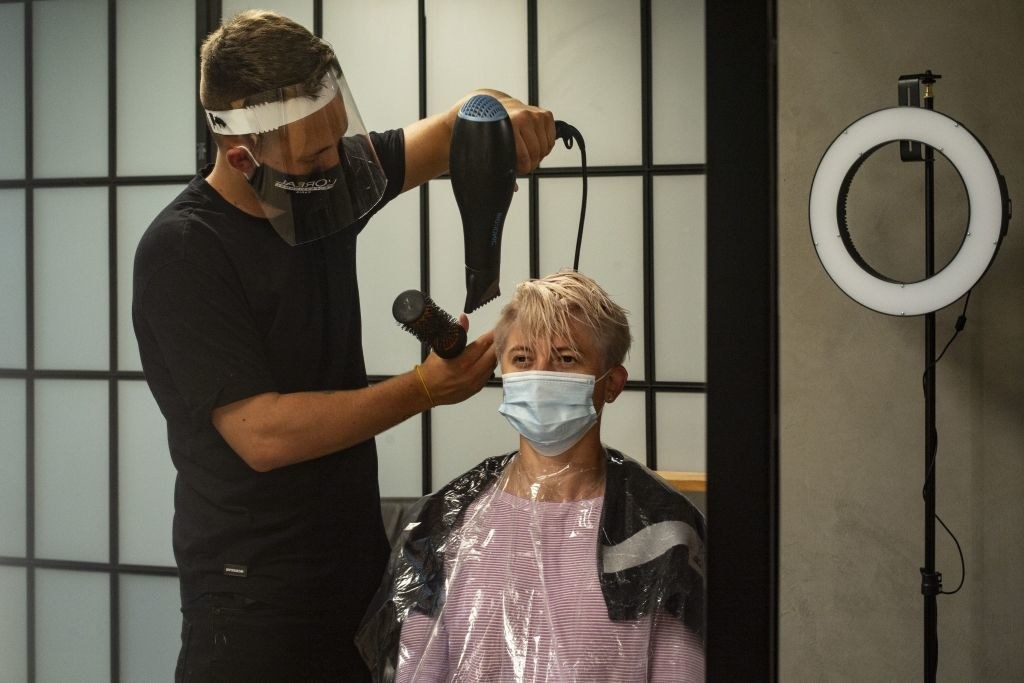 19.
And finally, a closed Utah elementary school's gym being used to allow parents and children to pick up their personal belongings that were left behind during the initial shutdown.