Meet Lindsay Kay Hayward, the Guinness world record holder for tallest actress in a leading role, at 6'8''. She's about to give very large men piggy-back rides for the first time.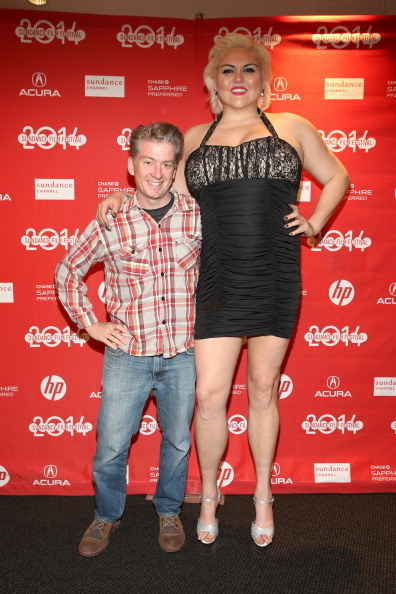 Naturally, some of the guys were a little nervous and confused about how this was all going to go down.
But Lindsay was a total pro!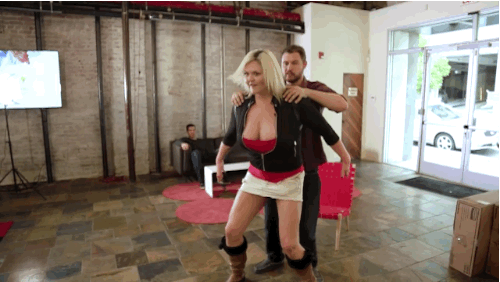 JUST LOOK AT HOW HAPPY SHE MADE THIS GIANT MAN!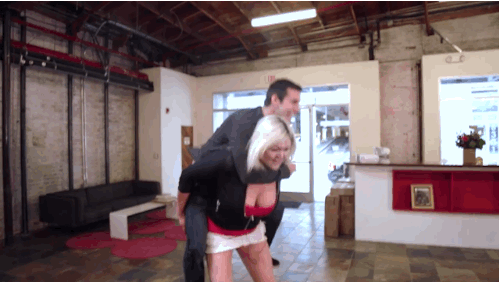 "This is crazy!"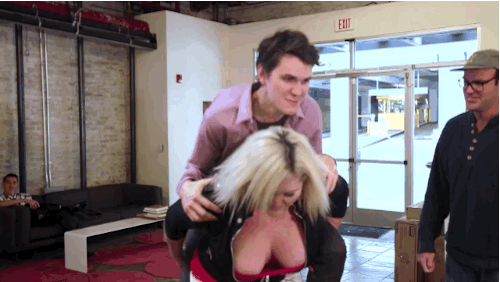 After experiencing the joy of the piggy-back ride, these men totally understood why smaller humans are always trying to hop on their backs.