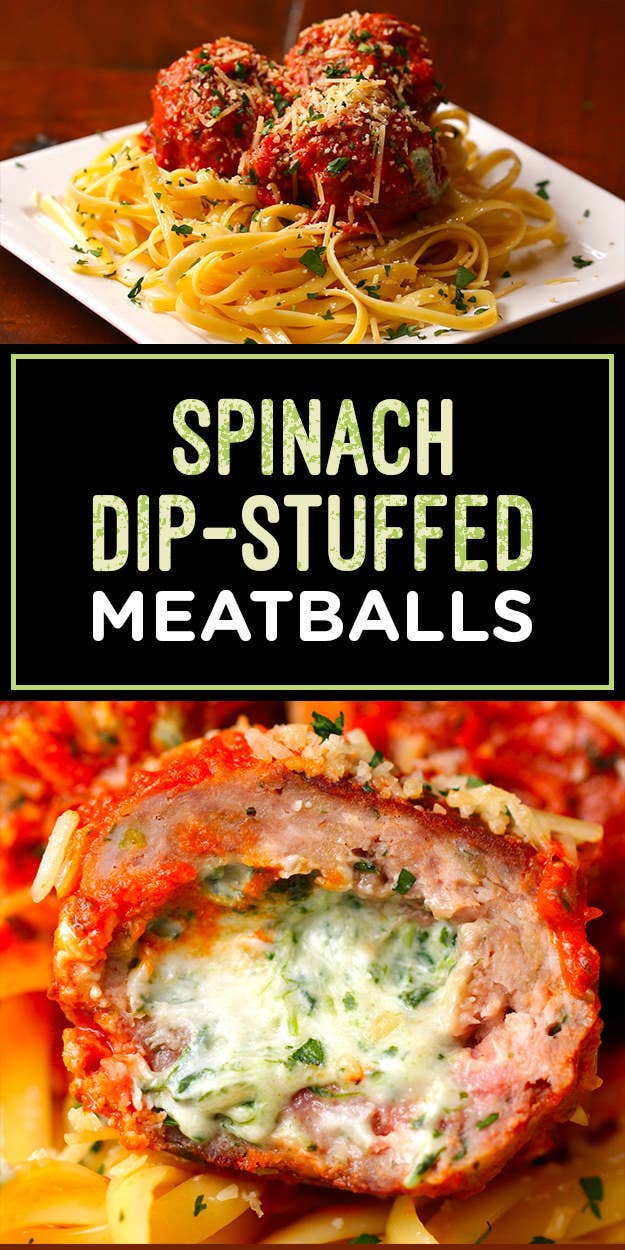 Spinach dip is the best.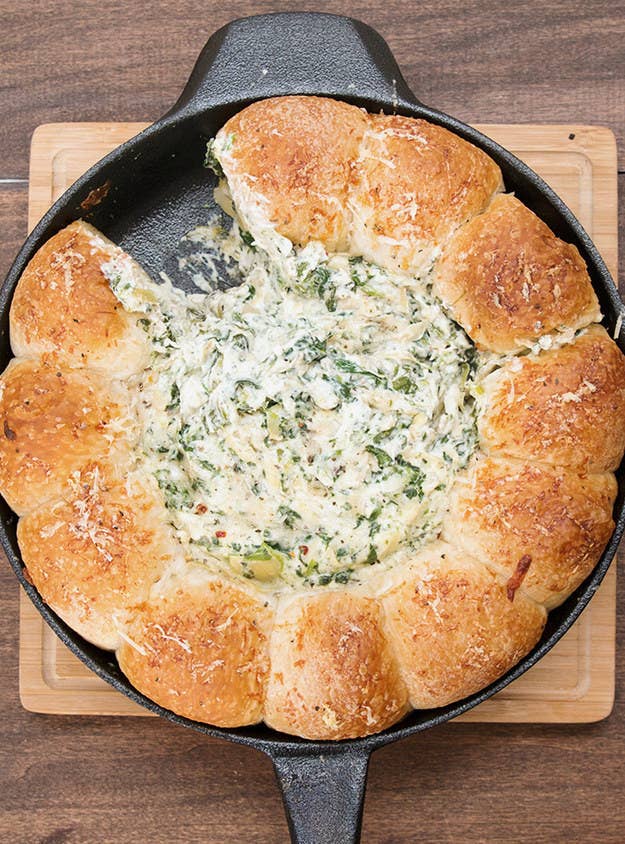 It's also so versatile. You can bake it right into garlic bread.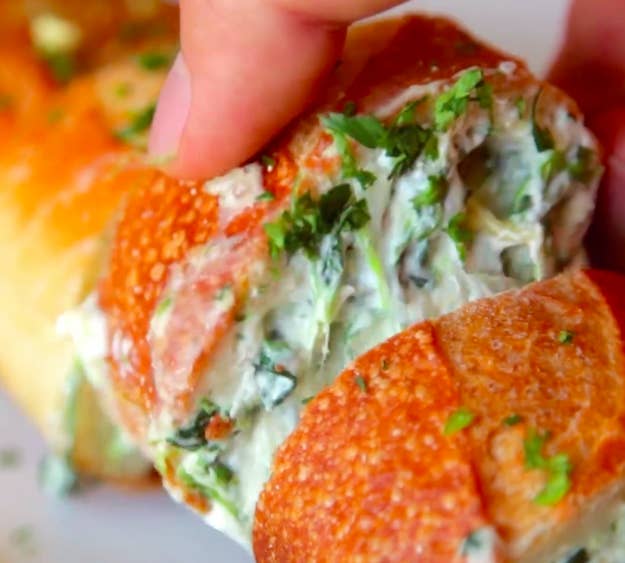 You can stuff it inside chicken breasts for the ultimate healthy-unhealthy combo.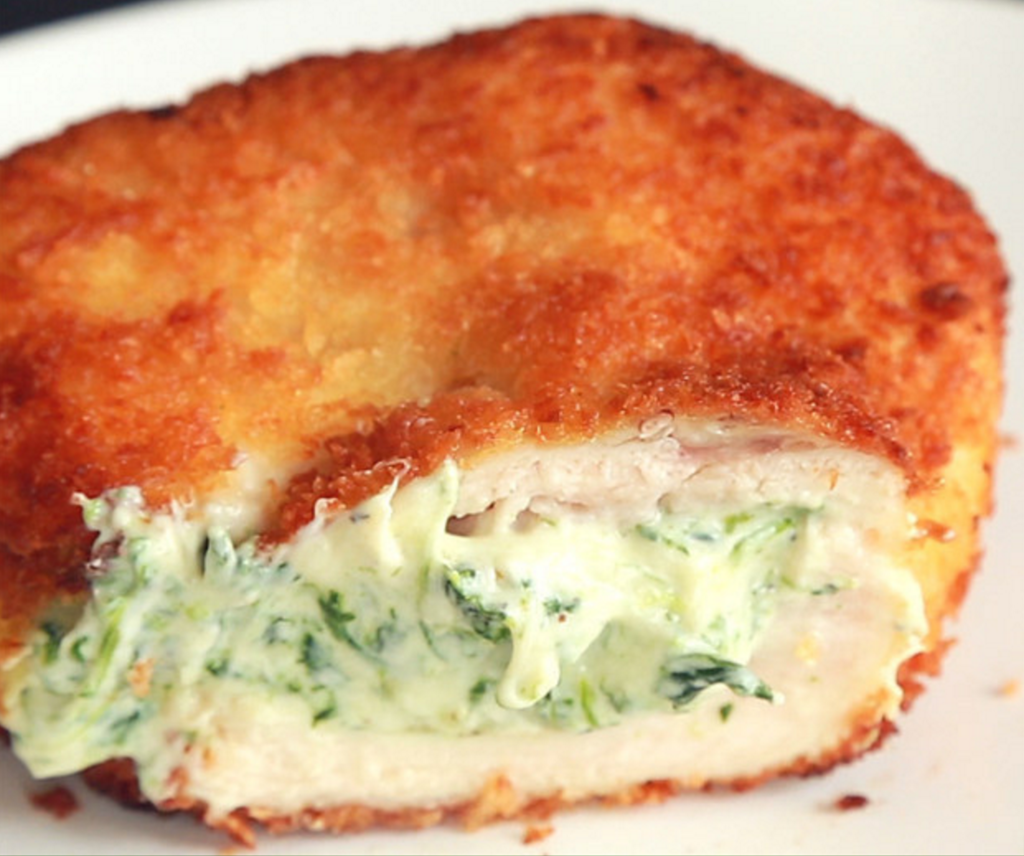 And now, you can stuff it right into a batch of meatballs!
HOW? It's actually so easy! First, make a spinach dip mixture and a meatball mixture.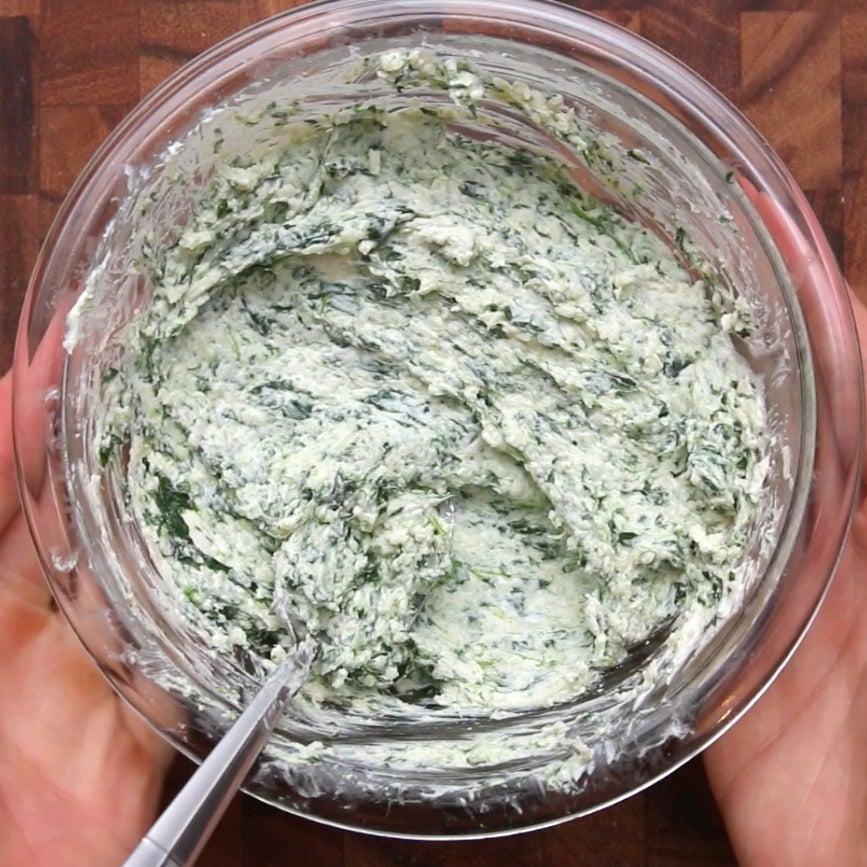 Stuff the balls by flattening a portion of meat into a disk, spooning some dip inside, and rolling the whole thing into a ball.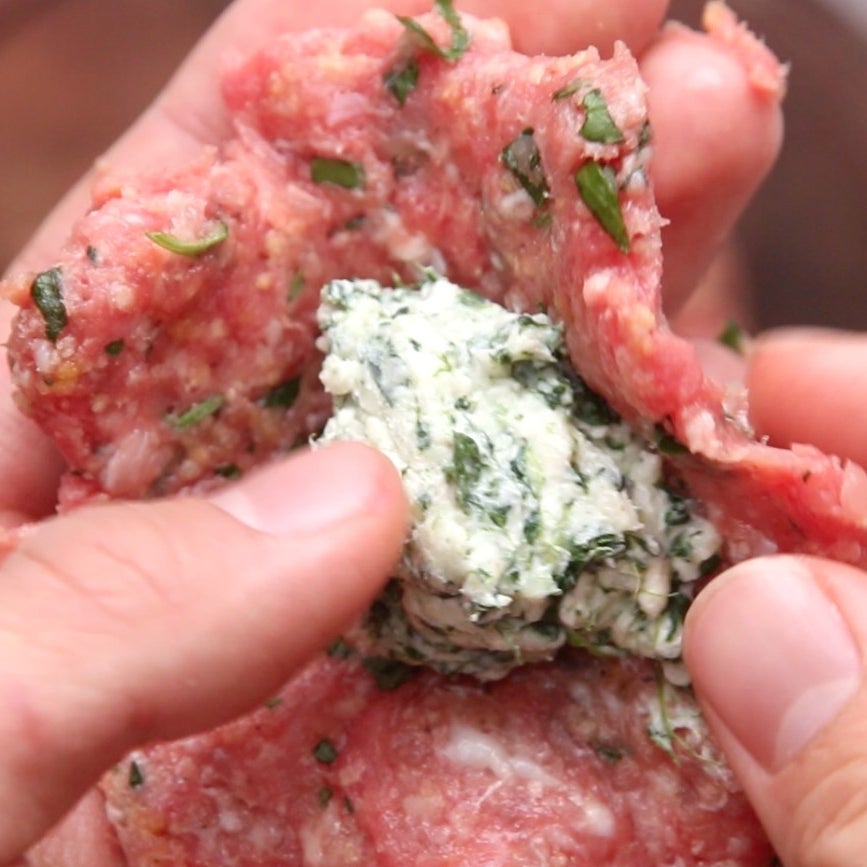 Once your balls are stuffed, brown them in a skillet.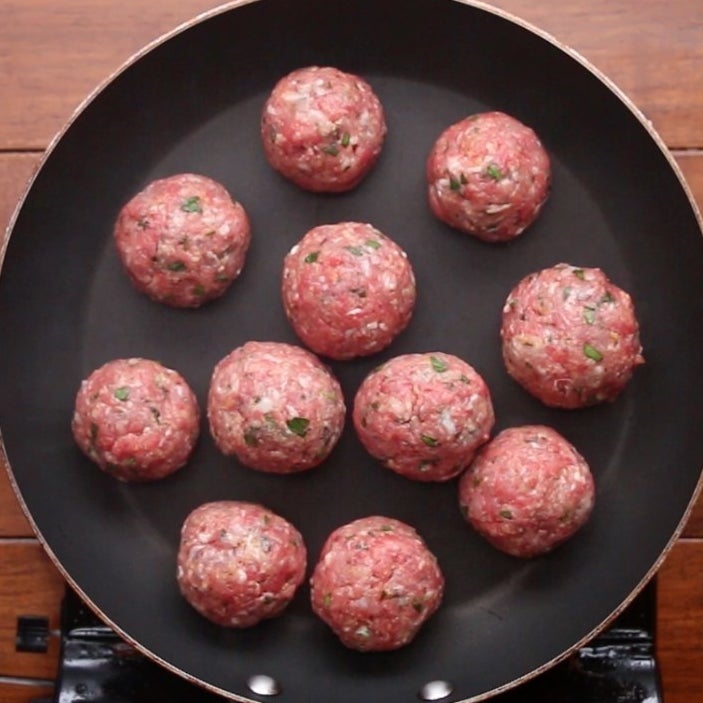 Add marinara to the skillet and let everything simmer for 15 minutes.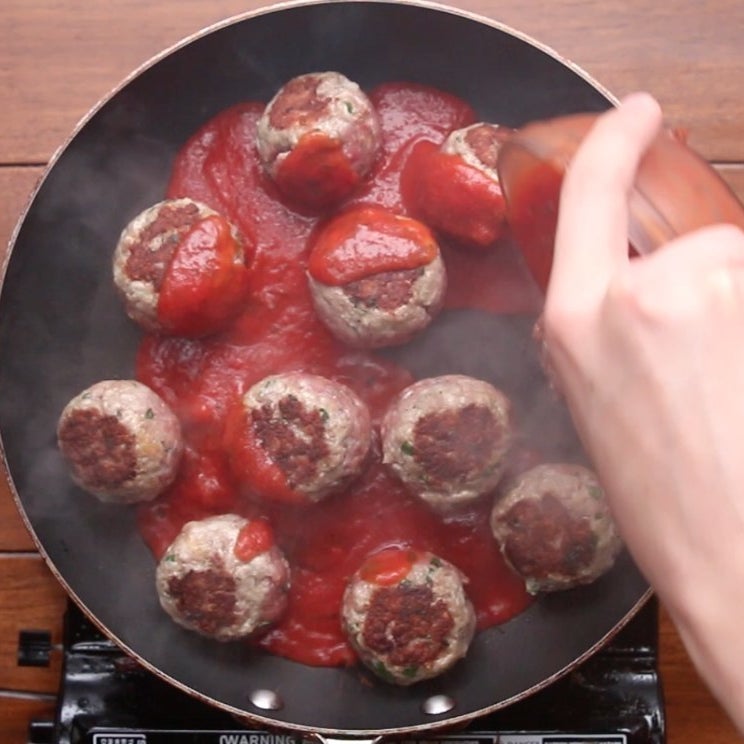 Serve on a bed of pasta.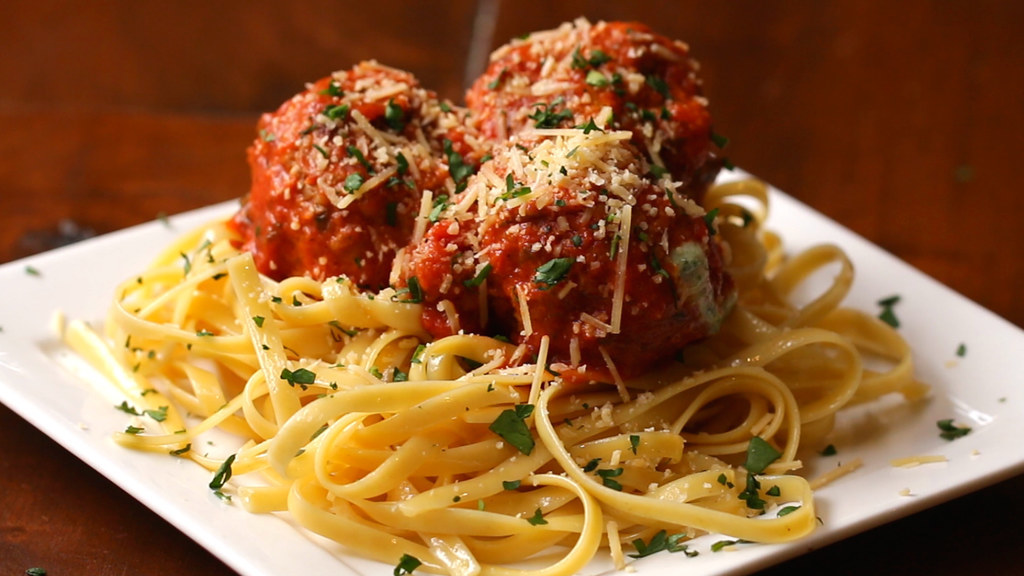 YAAASS.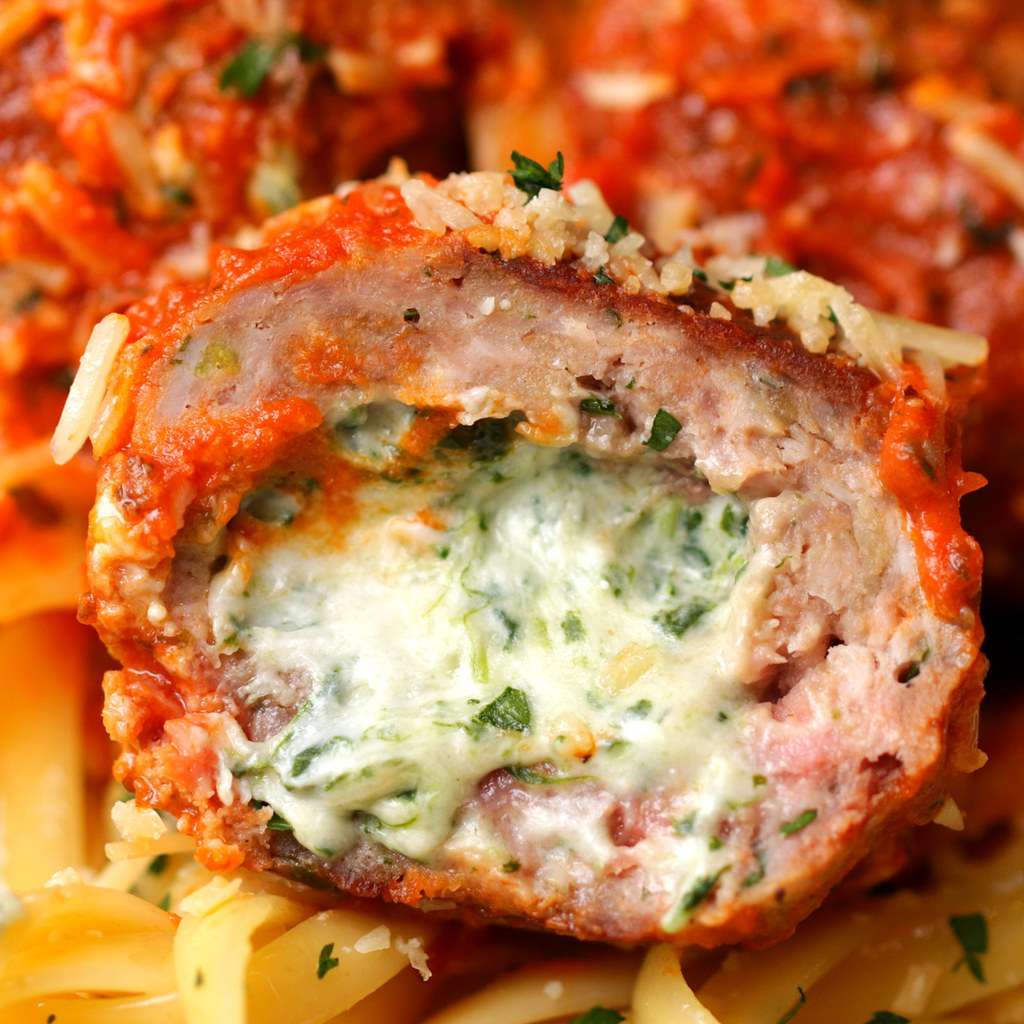 Spinach Dip–Stuffed Meatballs
Makes 15–18 meatballs
Recipe by Alvin Zhou for BuzzFeed Tasty
INGREDIENTS
8 oz cream cheese
¼ cup cooked spinach
1 Tbsp. garlic powder
1 cup shredded mozzarella
½ lb ground beef
½ lb ground pork
1 large egg
¼ cup parsley
½ cup Italian breadcrumbs
1 tsp kosher salt
½ tsp pepper
2 cups marinara sauce
½ lb cooked fettuccine, or your favorite pasta
INSTRUCTIONS
Mix cream cheese, spinach, garlic powder, and mozzarella until smooth.
Mix ground beef, pork, egg, parsley, breadcrumbs, salt, and pepper until evenly combined. Take a golf ball-sized handful of the meatball mixture and press it flat in the palm of your hand. Place a spoonful of the spinach dip in the center of the meat and fold the edges over the dip, sealing it and rolling into a ball. Repeat with the remaining meat and dip.
In a pan over medium-high heat, sear meatballs for about a minute, then flip.
Add the marinara sauce and mix. Cook for about 15 minutes, until meatballs are cooked through and sauce is thick. Serve with fettuccine and enjoy!