This is a grilled cheese sandwich with an over-easy egg cooked INSIDE of it. Basically it's one truly great food crammed right in the middle of another.
It's super easy to make, and you need to try it. Chances are, you already have all the ingredients in your fridge!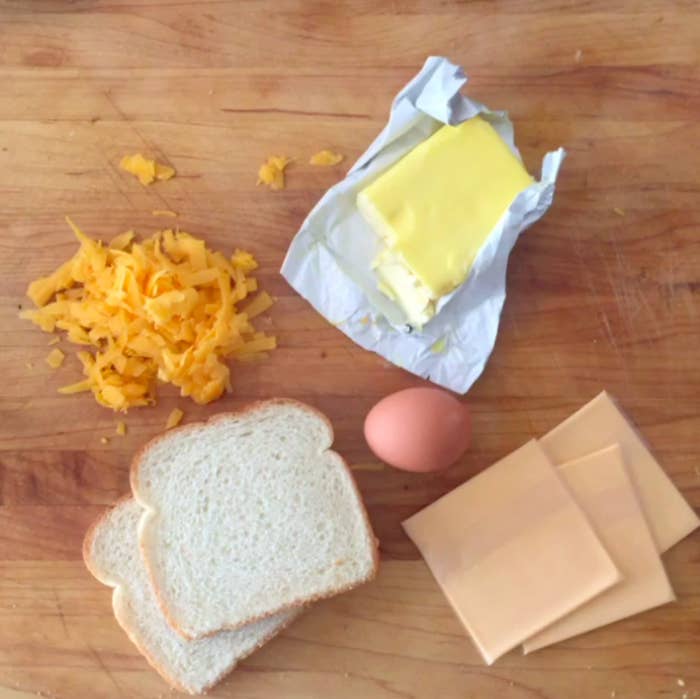 1.
Sprinkle an ample amount of cheddar cheese on a slice of bread, add a couple slices of American cheese, and top with a second slice of bread.
2.
Melt AT LEAST a tablespoon of butter in a nonstick skillet over medium heat.
3.
Lay the sandwich right down in the bubbling butter bath.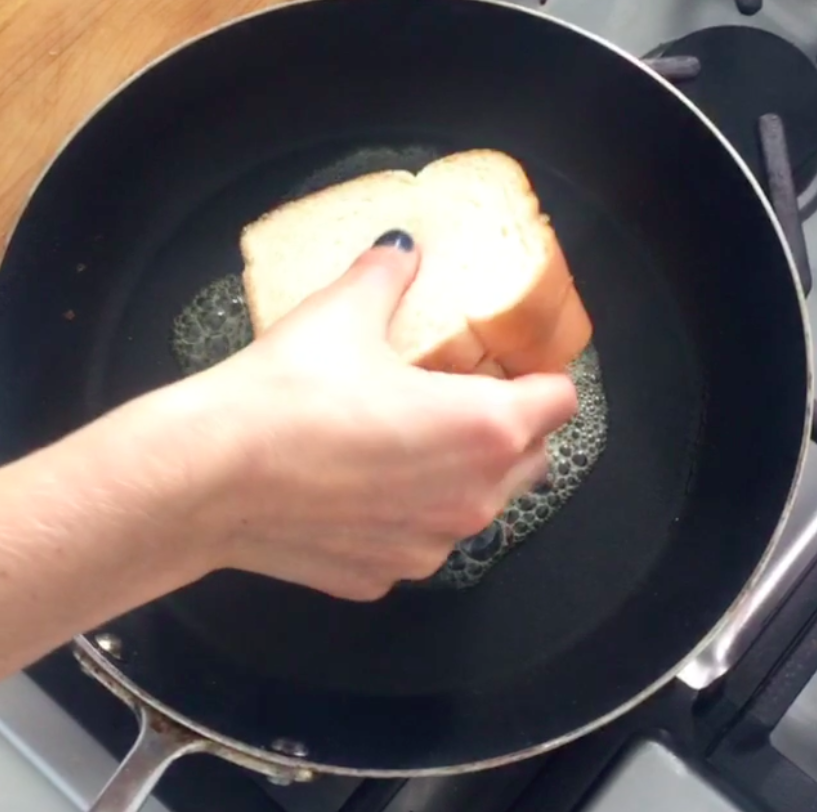 4.
Cook for a couple minutes on each side — until the bread is golden and the cheese is melted — then slide the grilled cheese back onto the cutting board.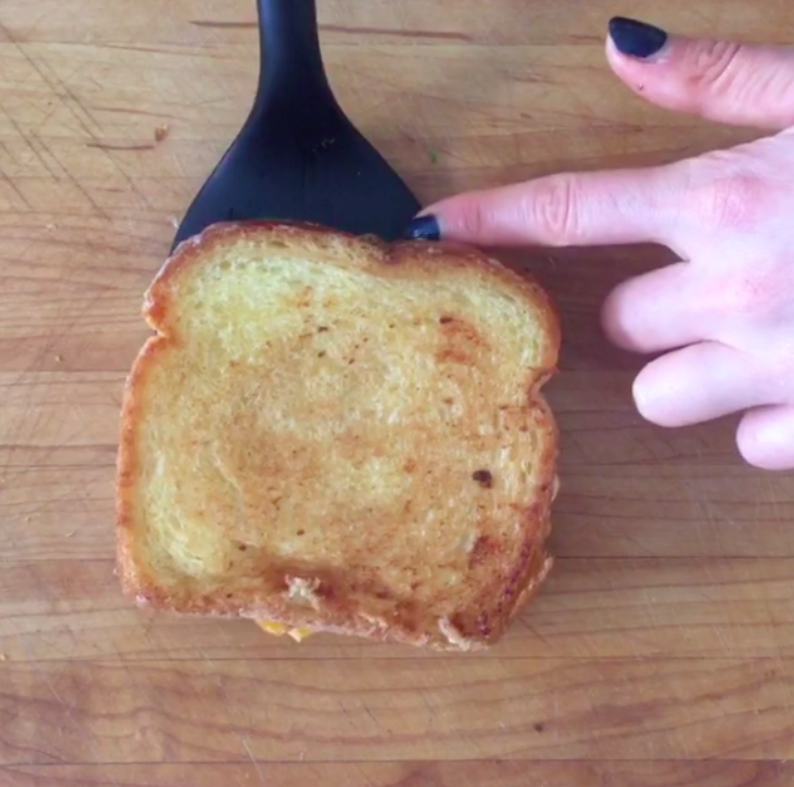 5.
Use a narrow glass to cut a hole in the grilled cheese that's about 2 to 3 inches in diameter.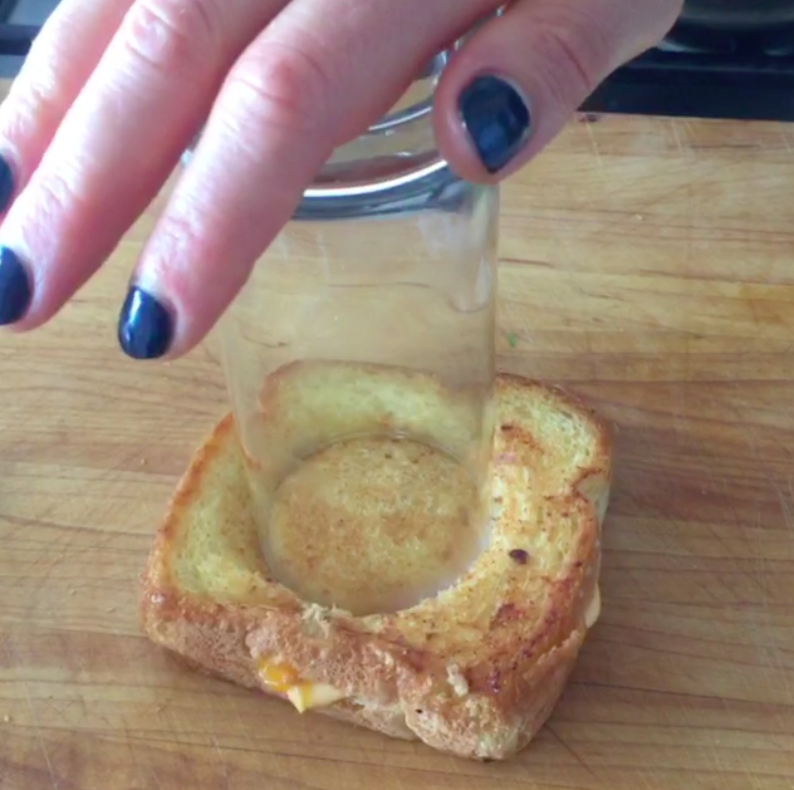 6.
Melt another tablespoon* of butter in the pan, still over medium heat, then slide the grilled cheese back in.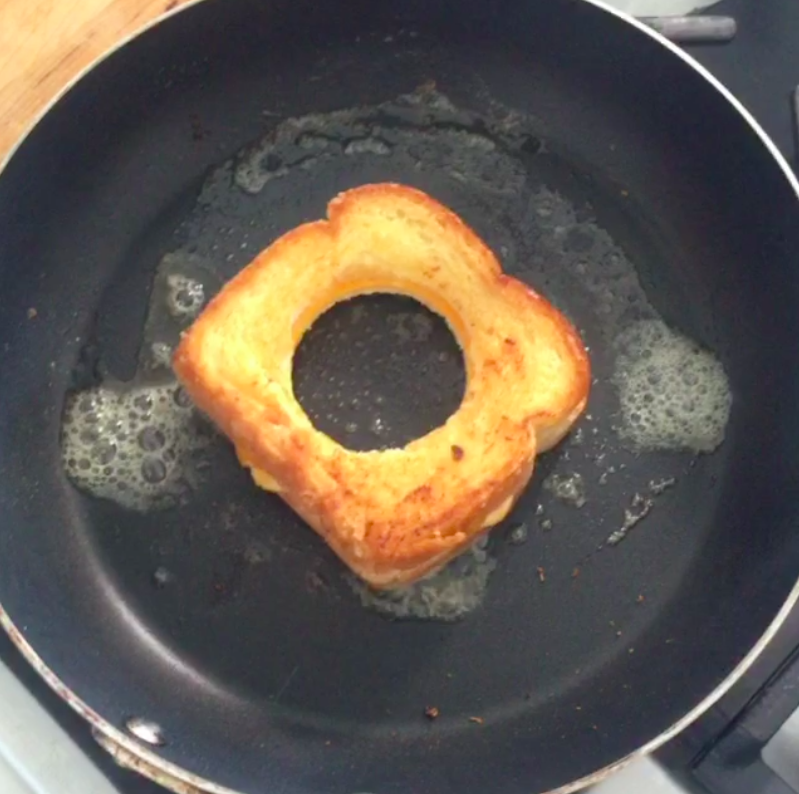 7.
Crack an egg right into the hole.
(!!!!!!!!!!!!!!!!!)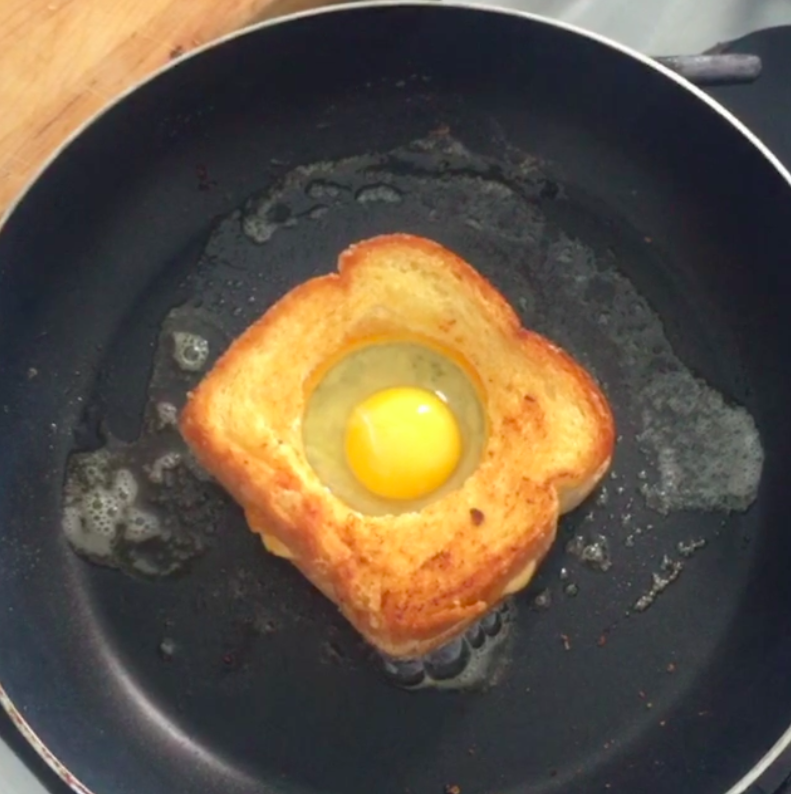 8.
Cook for 3 minutes, then CAREFULLY flip the grilled cheese.
9.
Cook for another minute, then slide the grilled cheese onto a cutting board, or straight onto your plate.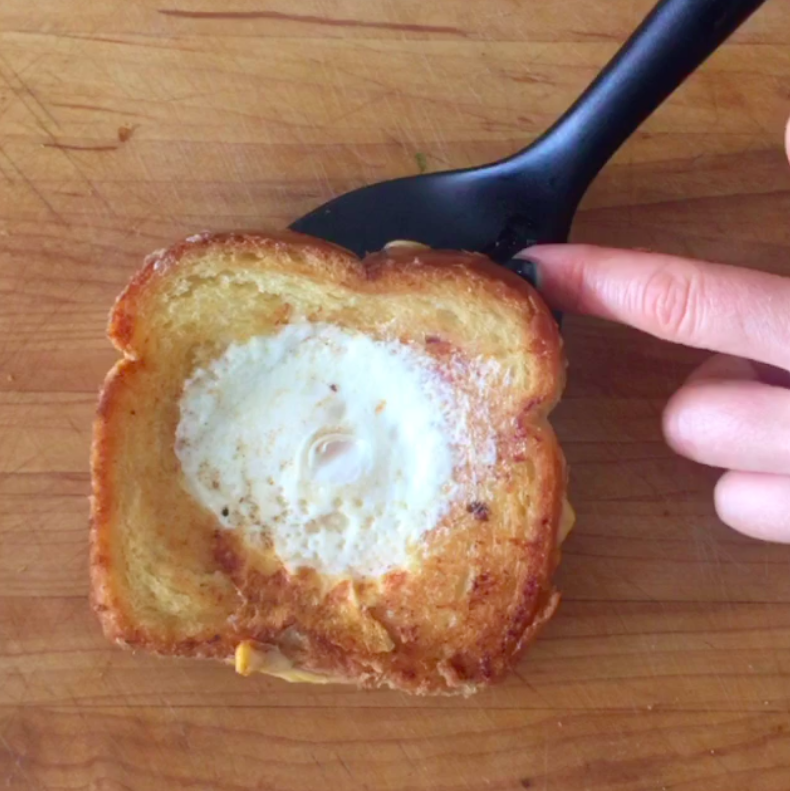 10.
Slice in half, and watch as the cheese and the yolk ooze together, in perfect harmony.