Here's How You Should Be Eating Cookies 'N' Cream
It's OREOS, baked into a CAKE, baked into a CONE!
by
,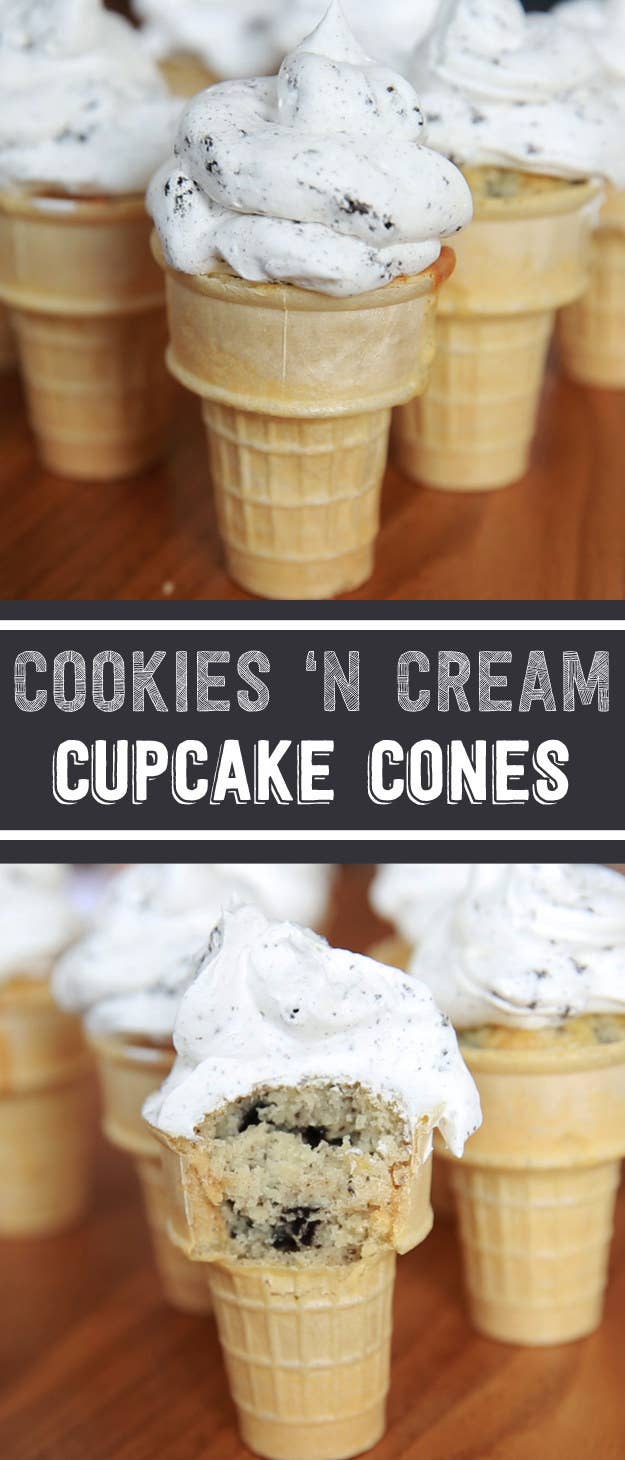 Start by making cake batter with a box of white cake mix, then stir in some crushed Oreos.
LIne up a bunch of flat-bottomed cake cones in a rimmed cake pan.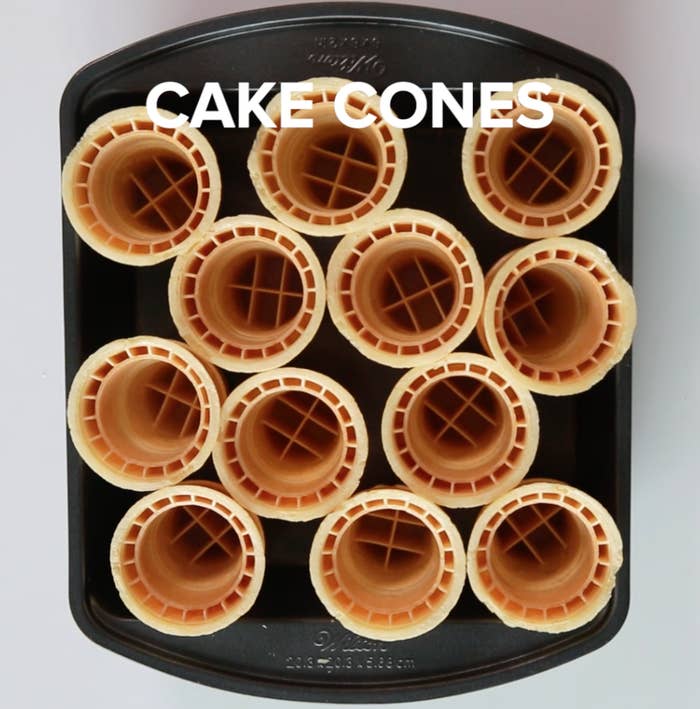 Fill' em with batter, leaving half an inch at the top. Otherwise, they'll overflow!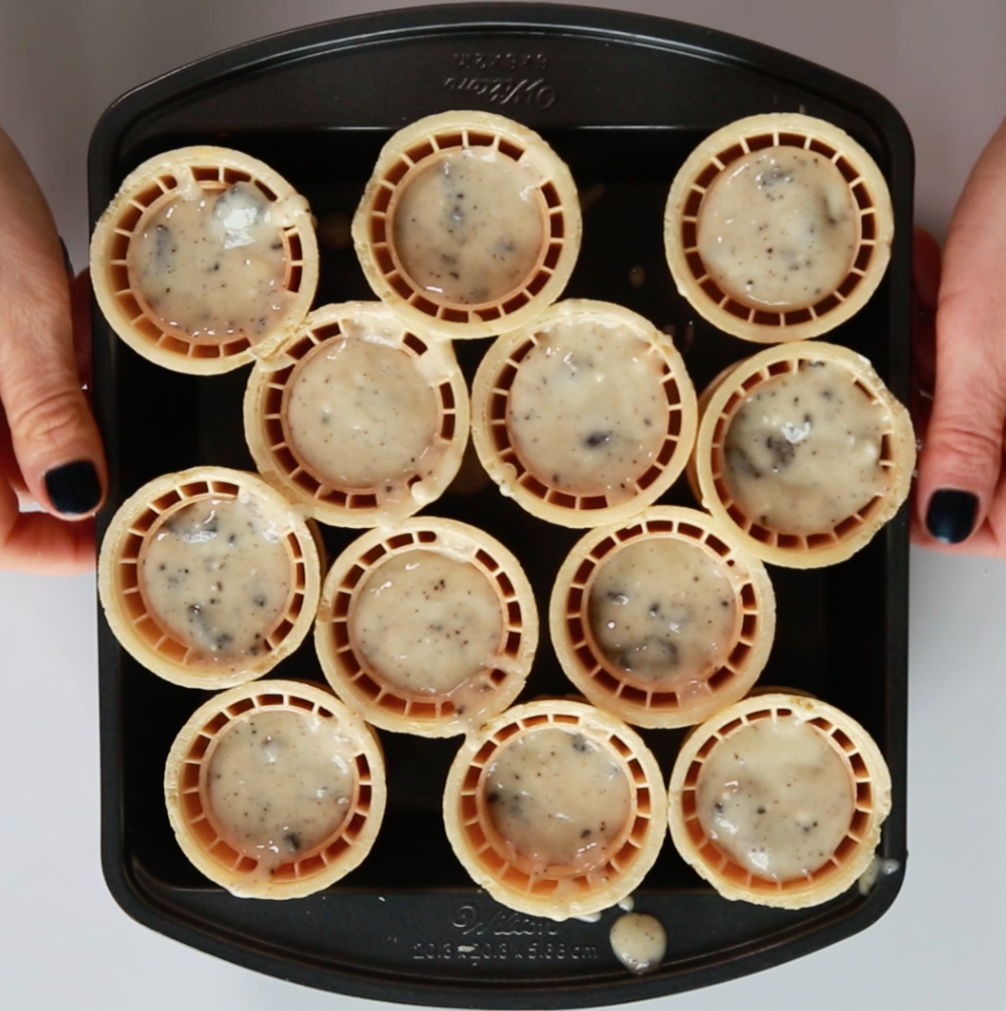 Bake in a 350°F oven for 18 to 20 minutes, until they're puffed, lightly browned, and cooked all the way through.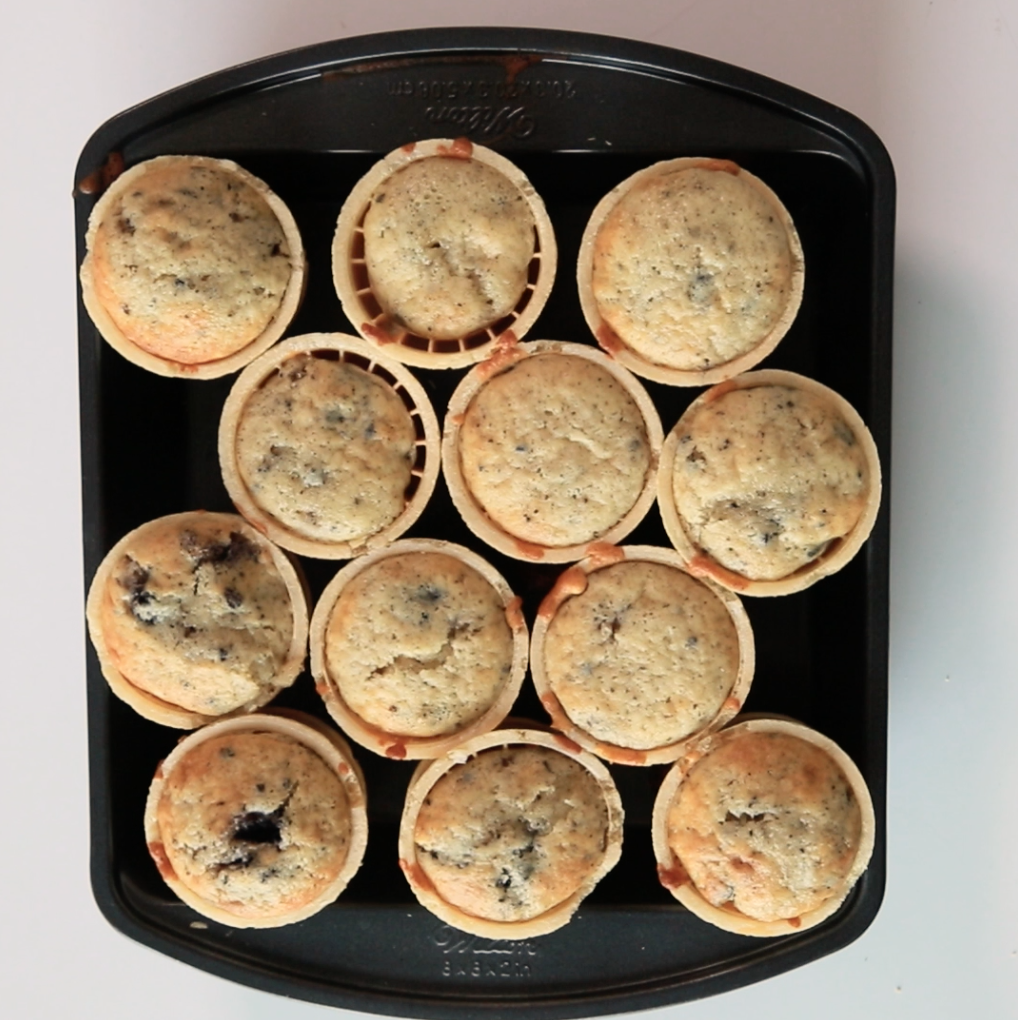 To make the topping, combine Cool whip and more crushed Oreos in a bowl.
Make sure you really crush the Oreos this time; if there are big pieces, they'll get stuck when you try and pipe.
Transfer the cookies 'n' cream whip to a large, airtight plastic bag, then seal it shut.
Once your cupcakes have cooled to room temperature, pipe away!
Dig in!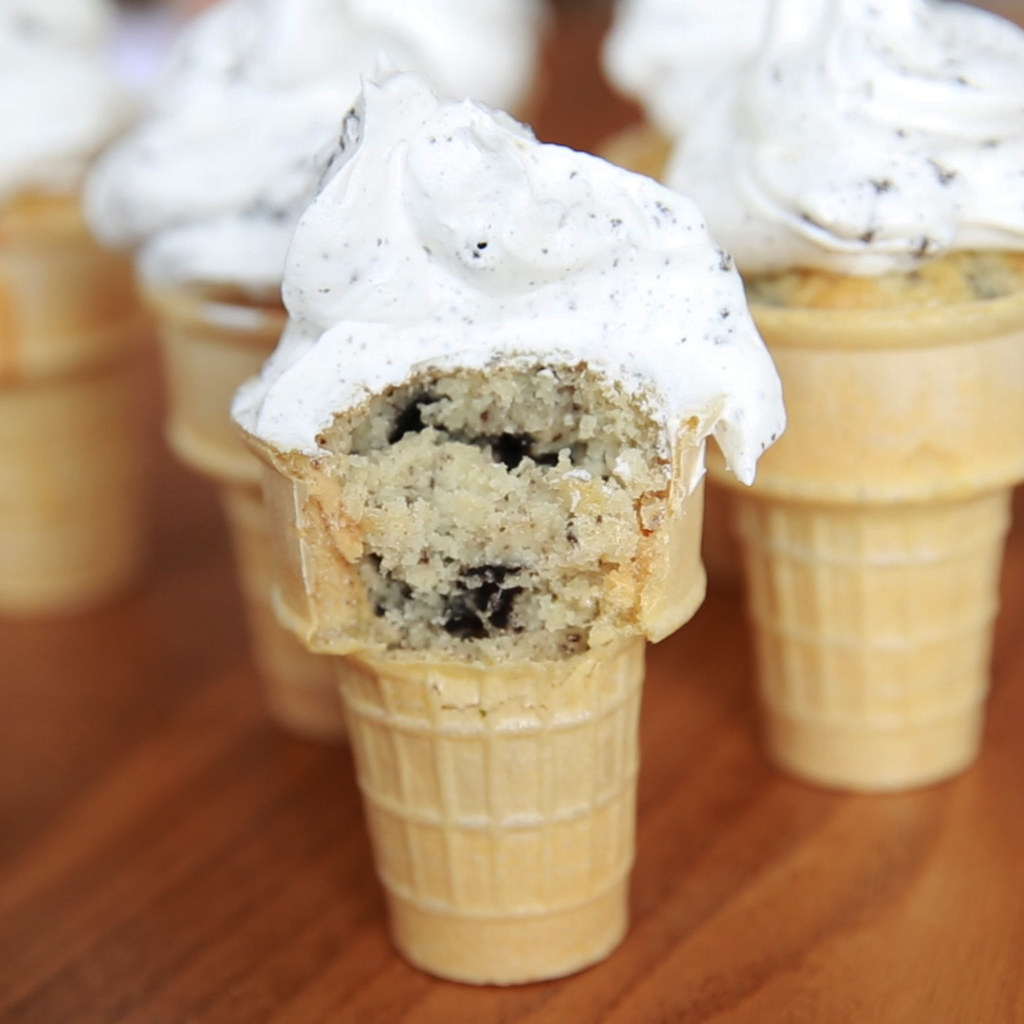 Cookies 'N' Cream Cupcake Cones
Makes 20 cupcakes
Estimated active time: 15 minutes
Estimated total time: 35 minutes
INGREDIENT:
For the cupcakes:
20 flat-bottomed cake cones
1 box white cake mix
3 large eggs
⅓ cup vegetables oil
12 Oreos, crushed

For the topping:
1 8-ounce tub Cool Whip
12 Oreos, finely crushed
PREPARATION
For the cupcakes:
Preheat the oven to 350°F and place the cake cones in two 9 x 9-inch cake pans, so that they're touching and propping each other up.
Combine cake mix, eggs, and vegetable oil in a large bowl and beat until smooth. Add the Oreos and stir to combine. Divide the batter among the cones in the baking pan, leaving at least ½-inch at the top of each cone. Bake in the preheated oven until the cupcakes are puffed and springy, 18 to 20 minutes. Let the cupcakes cool completely before topping.

For the topping:
In a large bowl, gently stir together the Cool Whip and the Oreos. Transfer the mixture to a large, airtight plastic bag or a pastry bag. Cut an opening 1-inch wide in one corner of the bag, then pipe the topping in a spiral onto each cupcakes, to look like an ice cream cone.