At this point, we all know Zac Efron and Adam DeVine are pretty much best friends, so we thought we'd see EXACTLY how well the Mike and Dave Need Wedding Dates stars know each other with BuzzFeed's hilarious BFF Test:
1.
What color are Adam's eyes?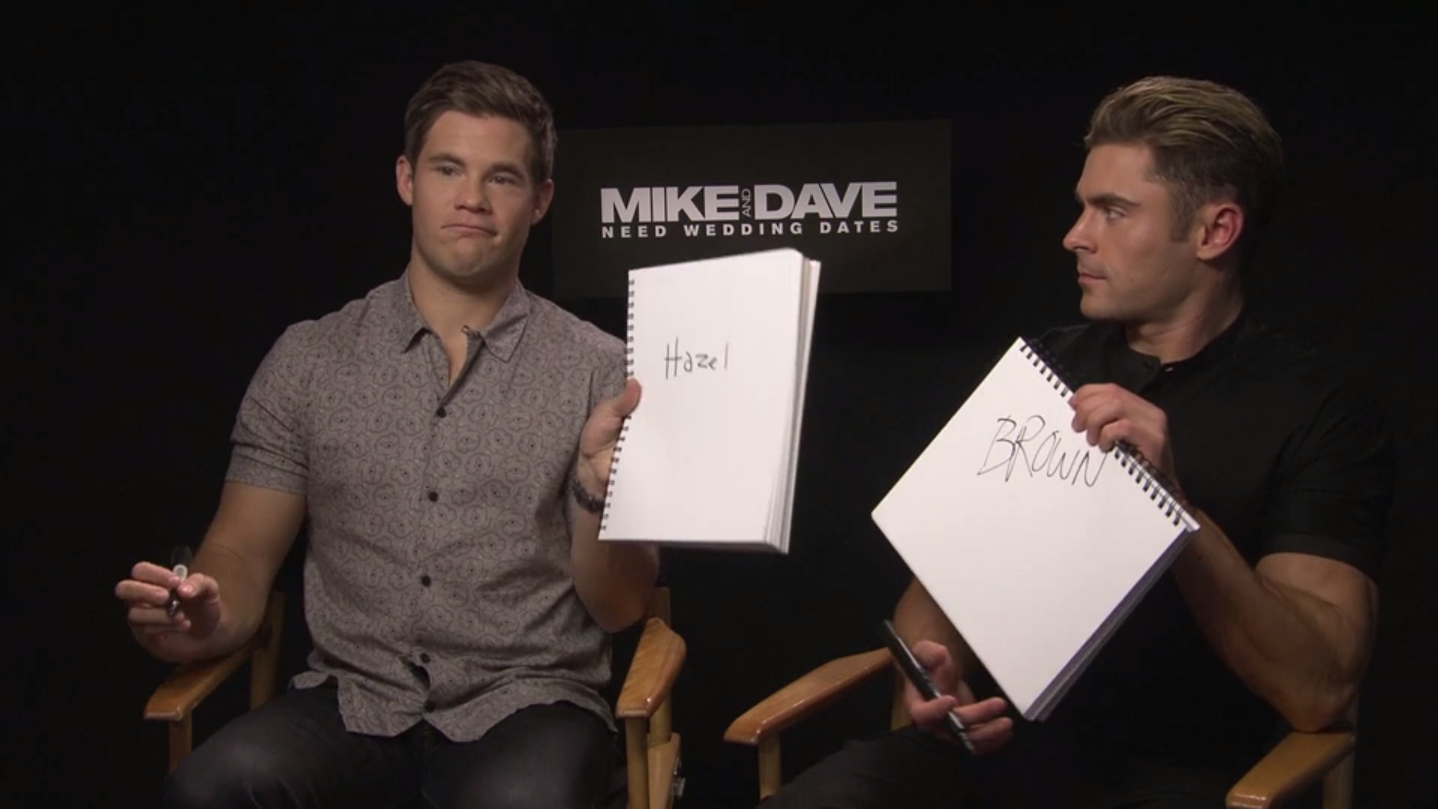 2.
What is Zac's middle name?

3.
What does Adam say when he looks in the mirror?

4.
What is Zac's favorite show to binge watch?

5.
What is Adam's favorite emoji?

6.
What is Zac's hidden talent?

Wow — 5/7... not too shabby, boys!