Grab Your Flower Crown Because Vanessa Hudgen's Announced Her Coachella Comeback On Ellen
The comeback 2017 didn't know it needed.
Free-spirited Coachella style Legend with a capital 'L' (also know as Vanessa Hudgens) revealed Tuesday on Ellen that she's returning to Coachella this year after skipping out on last year's music fest:
In case you forgot some basic Coachella Herstory, the "Sneakernight" hit-maker was one of the founding celeb mothers of the mainstream "style" for the music festival by taking flowy dresses, slapping the word "bohemian" on it, and filtering the look on Instagram.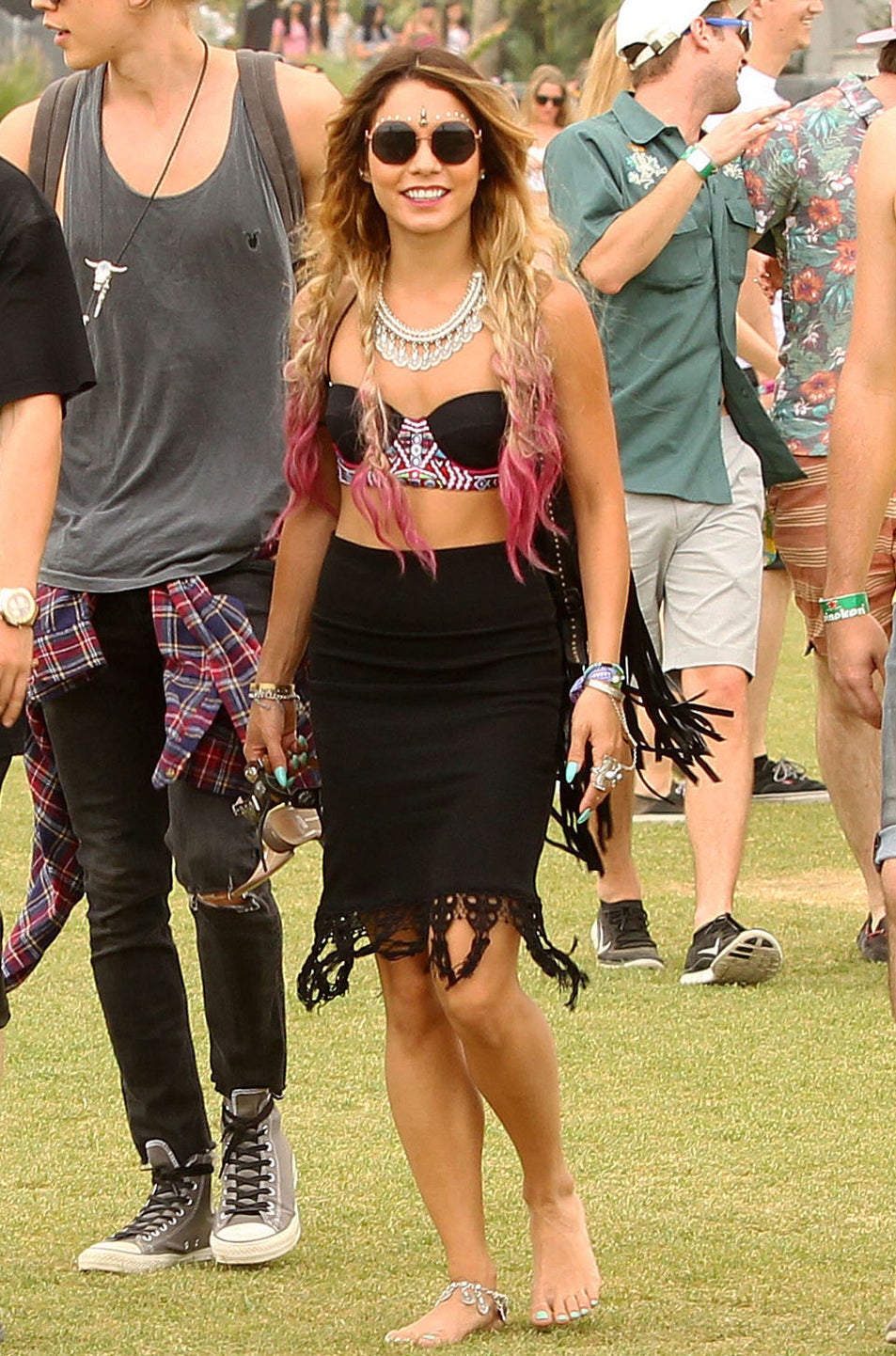 AKA she's one of the reasons why your roommate rolls around in Forever 21 before heading to the desert for the festival.
And since Ellen is a highly educated Herstorian, she made sure to give the best thing Zac Efron never had a truly iconic lewk to sport in the weed-polluted desert air: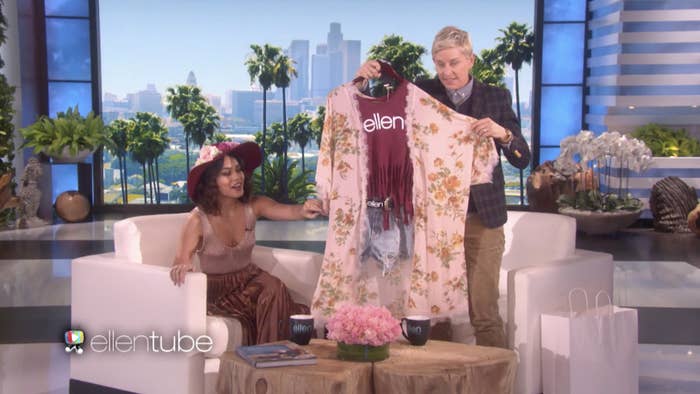 Welcome back to Coachella, Nessa!