Ruby Rose Singing "Bitch" On "Lip Sync Battle" Is Too Damn Perfect
I need a proper cover, stat!
She's your hell, she's your dream, she's Ruby Rose lip-syncing her way through Meredeth Brooks' '90s feminist anthem "Bitch," and it couldn't be any more perfect:
In the preview of Rose's upcoming Lip Sync Battle episode, the Orange Is The New Black star flips off the camera...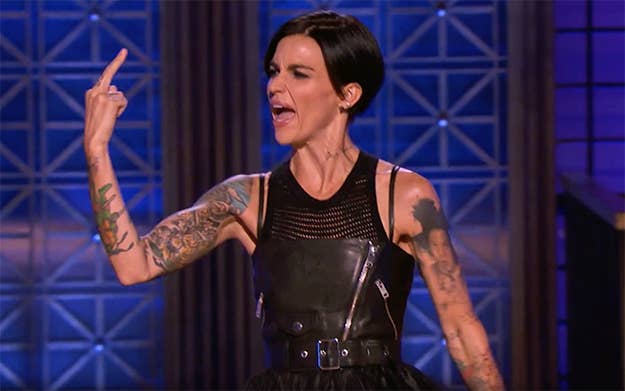 ...flexes her tatted guns...
...and gives herself some devil horns. AKA, what more could you want???