Leonardo DiCaprio Just Slayed Straight Boy Fashion™ With A Purple Plastic Bag Tied Around His Cargo Shorts
Maybe it's for his Oscar?
Leonardo DiCaprio was spotted in Manhattan over the weekend truly transcending Straight Boy Fashion™ with the help of a giant purple plastic bag: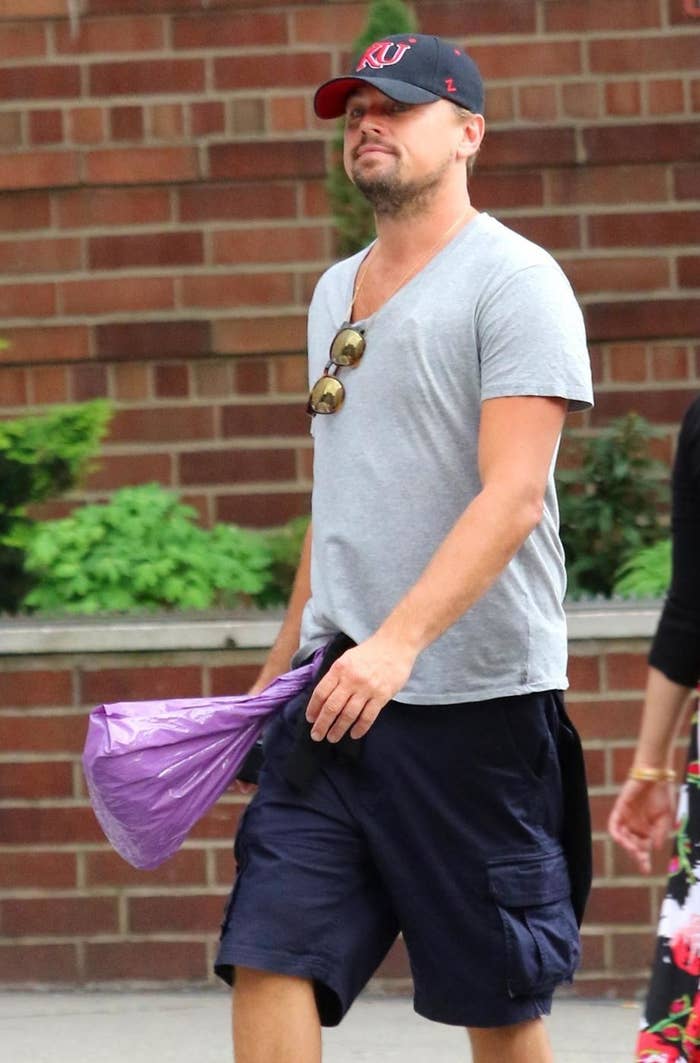 Yes, that's a BRIGHT ASS purple bag tied around the belt loop of his navy blue CARGO SHORTS, presumably used as a resourceful substitute to a fanny pack for his Oscar.
Don't be surprised if you begin to see this look at baseball games, Home Depots, and inside your local GNC.
A true fashion inspiration to straight men everywhere <3