Lea Michele's denim jacket hung on her shoulders on Wednesday afternoon, basically BEGGING to have her arms go through its sleeves.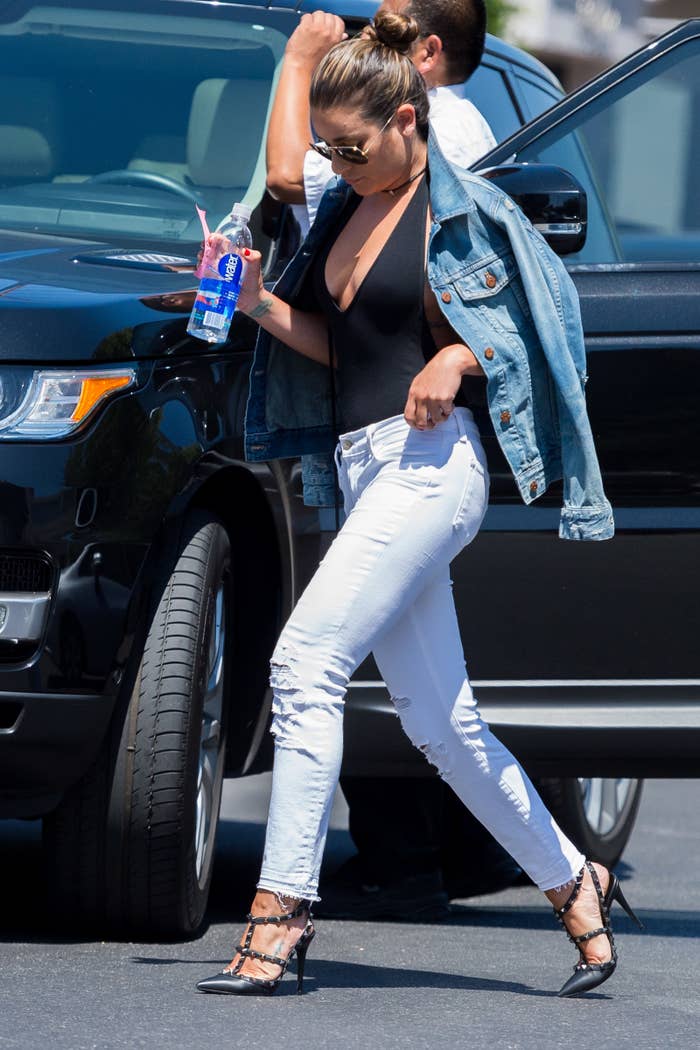 But unfortunately for the denim jacket, Lea had no intentions of arm-sleeves contact.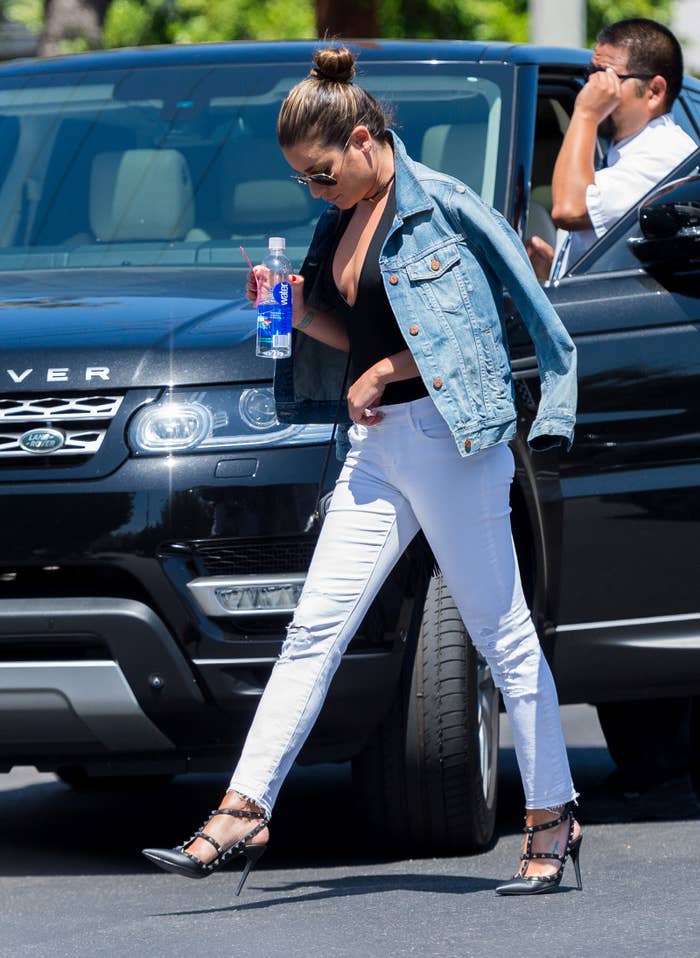 Lea even went out of her way to wave from INSIDE of the jacket. (Something one typically does from the OUTSIDE of a jacket they're wearing.)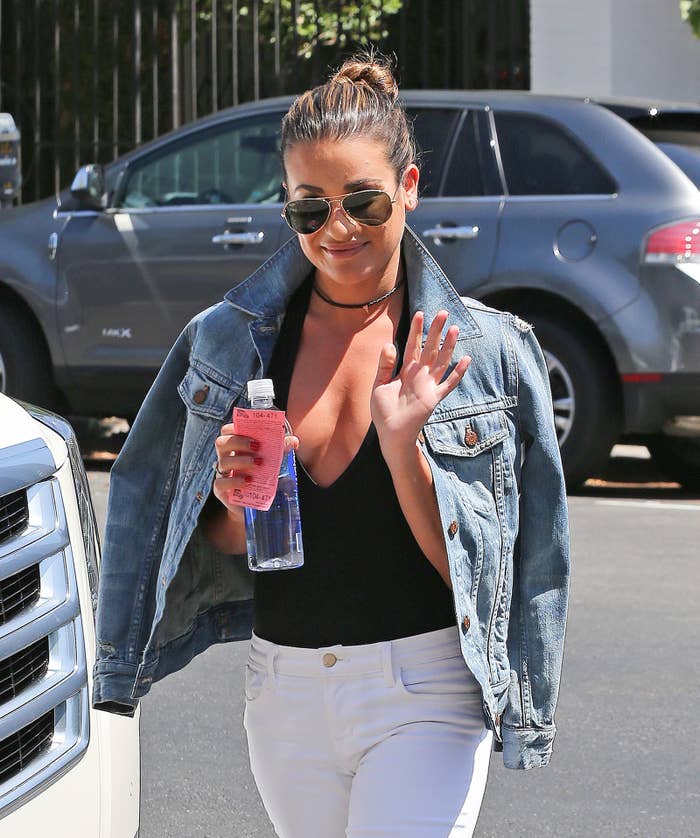 Though it's unclear why Lea chose to buy the jacket without intending to put her arms through it, you have to admit she looks pretty damn great with a denim jacket hanging from her shoulders.