Joe Keery's hair — aka the star of Stranger Things — arrived at the Emmy Awards serving inches and volume!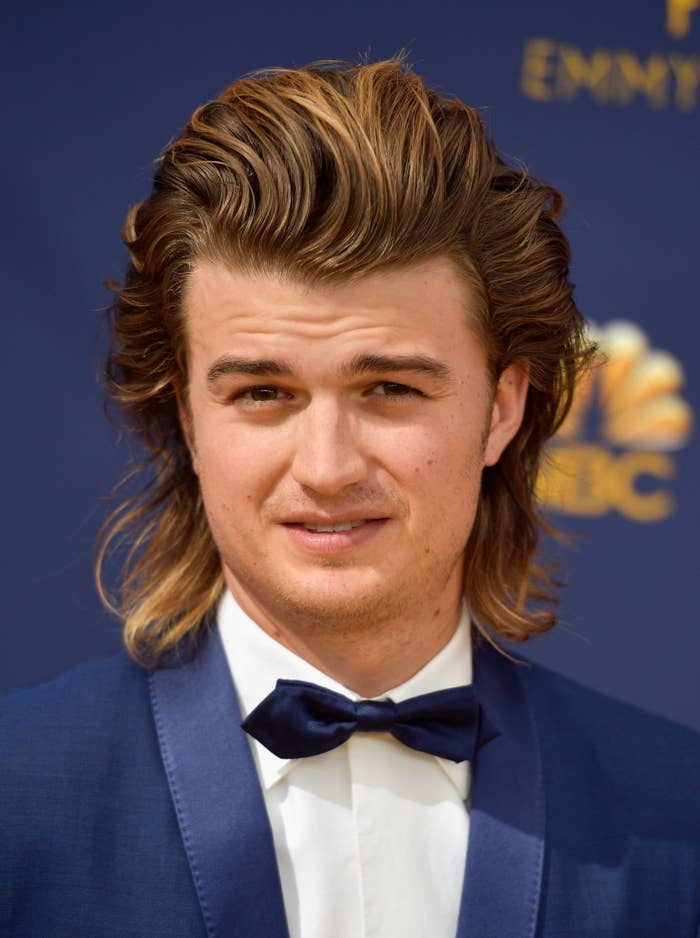 The famous slick-backed mane continued to wear Joe Keery's head — a safe but expected choice from the luscious locks.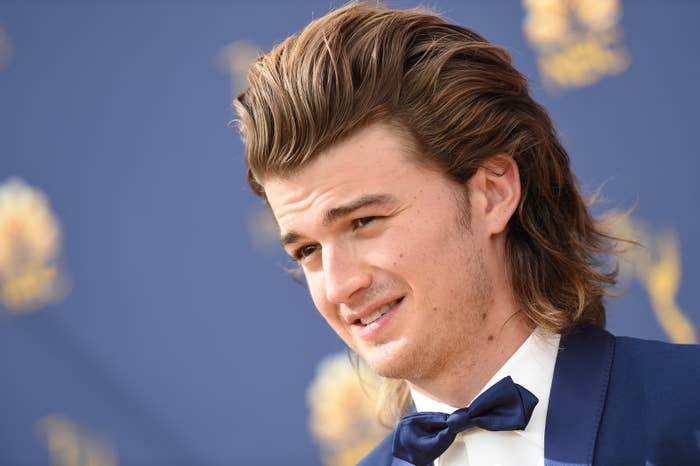 Our favorite strands of keratin protein popped against Joe's navy blue suit, while — thankfully — showing no signs of damage or split ends 🙏.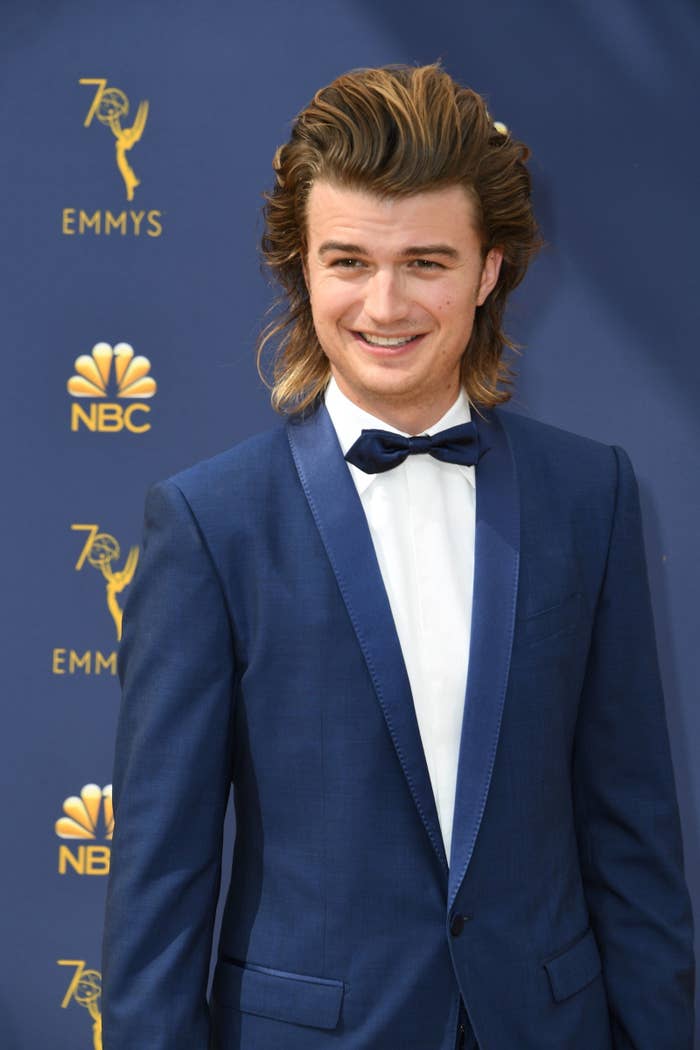 Good luck tonight, ya gorgeous light-brown strands! Stay away from sulfates!