Britney Spears took time away from spamming her social media accounts with Maison Du Britney runway shows to express her love for Beyoncé and Madonna on International Women's Day: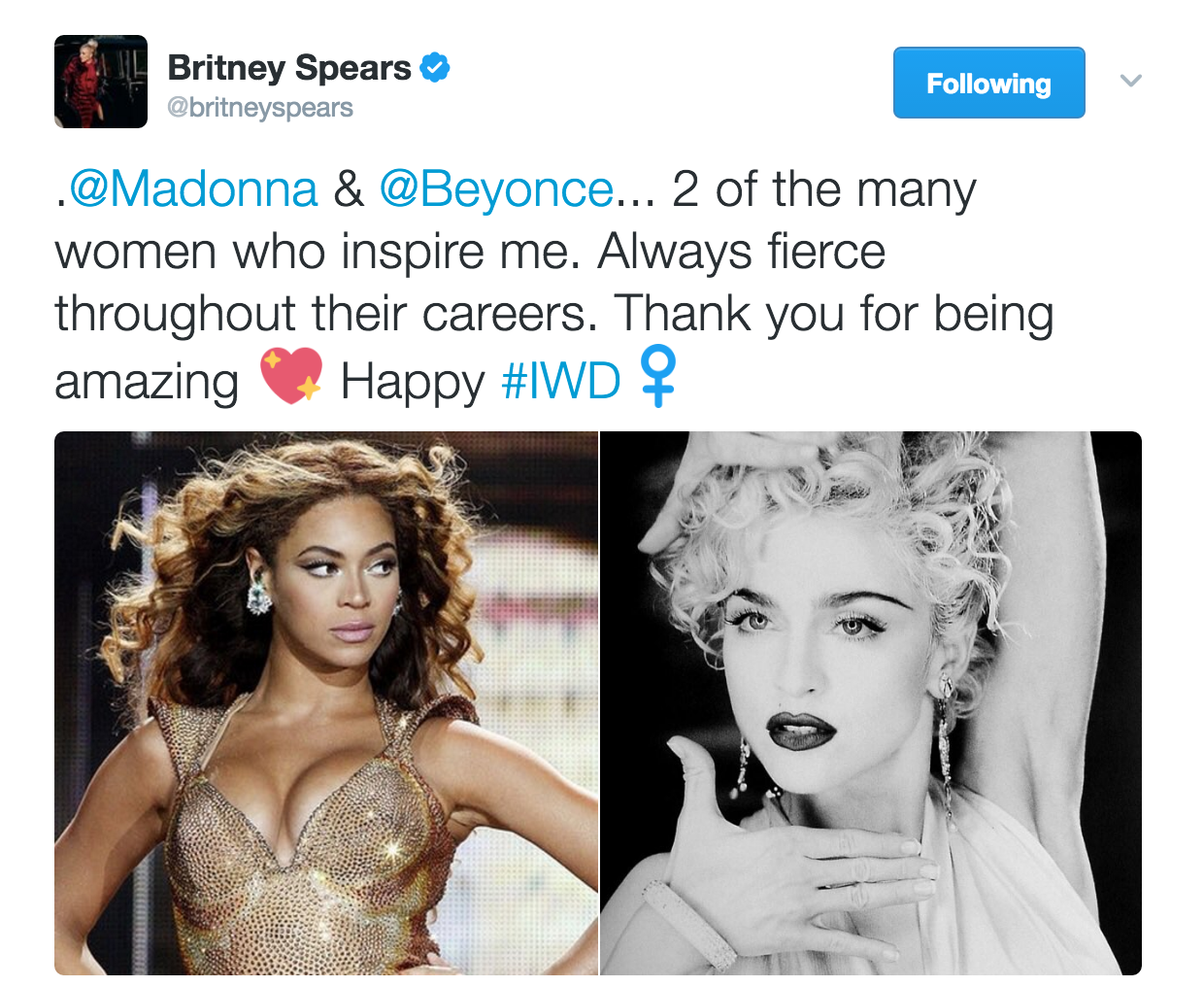 Though it may come as a surprise to see another pop star praising her peers in an industry full of bad blood, this isn't the first time Britney has praised these two legends...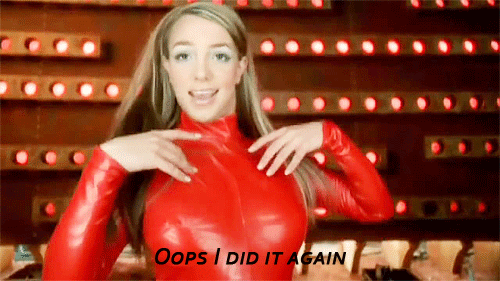 Brit has ALWAYS been open about Madonna's influence on her career...
...And just like everyone else, Britney praised Beyoncé's visual album Lemonade when talking to NME late last year:
"I just listened to Lemonade. I'm a little late on that, but it's good, really angry, a really hardcore album. There are moments where you feel the light, airy Beyoncé, but most of the time it almost feels like a therapy album. I respect that. She's an artist and that's what she needs to touch on at this moment in her life."
And of course, who can forget when Brit and Bey collabed for *THAT* girl power Pepsi commercial back in 2004?!
We couldn't agree more, Brit! <3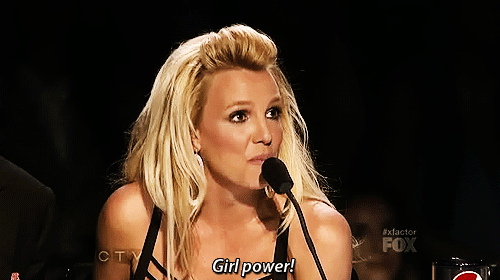 Looks like there are no comments yet.
Be the first to comment!