Holy Shit, Here's Vintage Polaroids Of Britney And Christina In Their 2003 VMAs Wedding Dresses
Before ~the kiss~ with Madonna.
For the past 20 years, Academy Award-nominated costume designer Arianne Phillips has served as Madonna's stylist, which covers a WHOLE BUNCH of iconic territory from the Queen of Pop: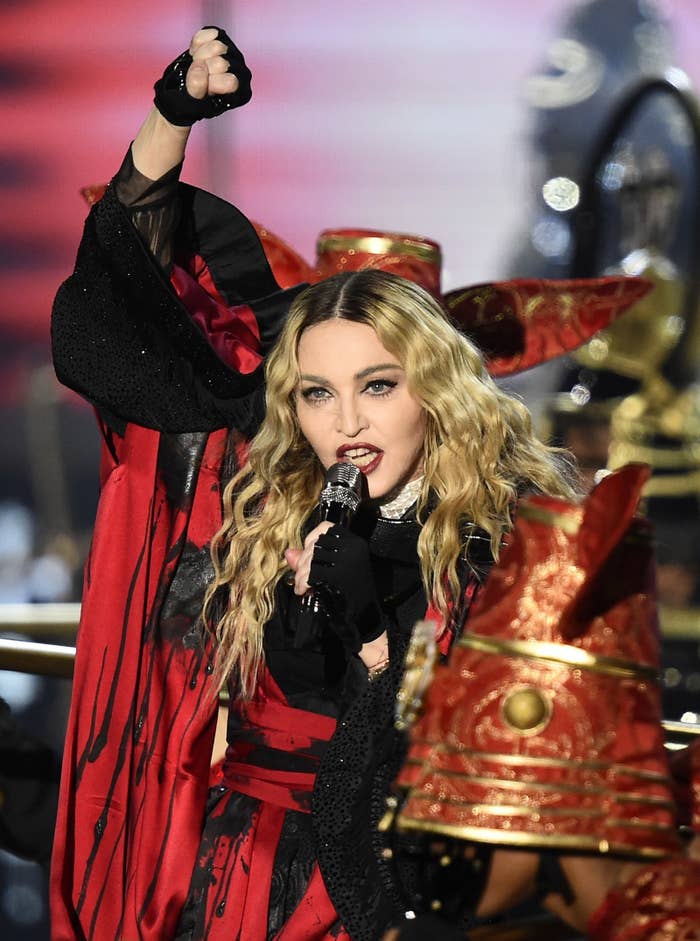 For example, do you remember the 2003 VMAs when Madge kissed Britney Spears AND Christina Aguilera during their performance of "Like A Virgin"? YUP — that wedding aesthetic was styled by Arianne!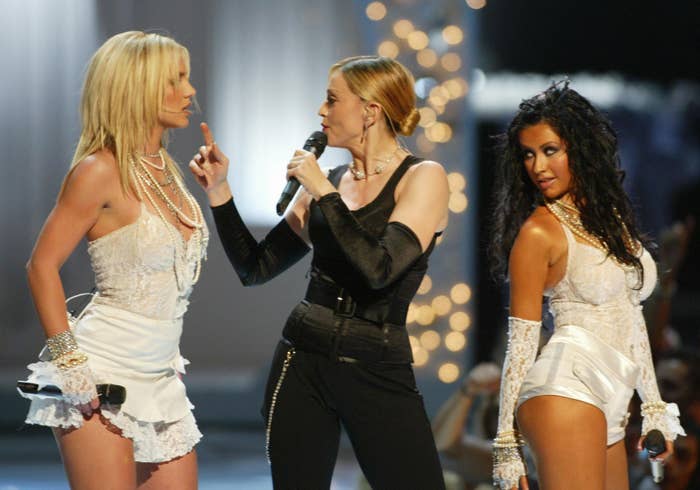 And lucky for us, Arianne decided to open up her archives and share vintage Polaroids of Britney and Christina wearing the now-iconic bridal outfits prior to their infamous VMAs performance with Madonna: