Aly & AJ Officially Released Their Comeback Single And Gave The Gays What They Wanted
Jumanji me into this song forever, TBH.
Back in June, a new Aly & AJ single (the first in TEN YEARS) quietly popped up on Spotify and it was so damn good I did breathing exercises into a brown paper bag while I wrote about how good it was: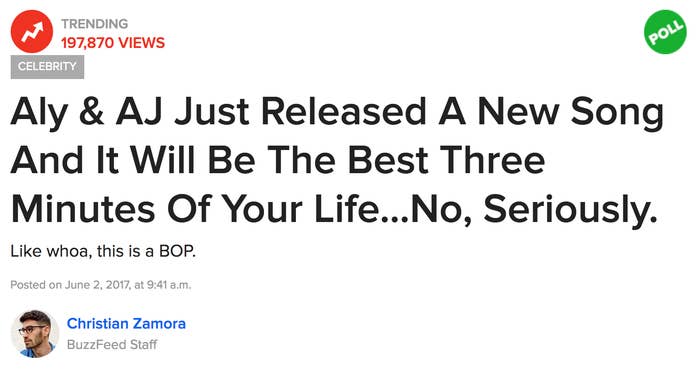 And th—ohmygod. Excuse me... I'M SORRY. I don't even know if I can talk about this. Bear with me please...
The song was taken down, just as quietly as it was uploaded, never to be streamed again. The trauma altered my DNA, TBH.
Welcome back, queens.