And even though an ENTIRE music video was filmed for the song, the world never got to see it after the single was cancelled AND EVERYONE MOURNED!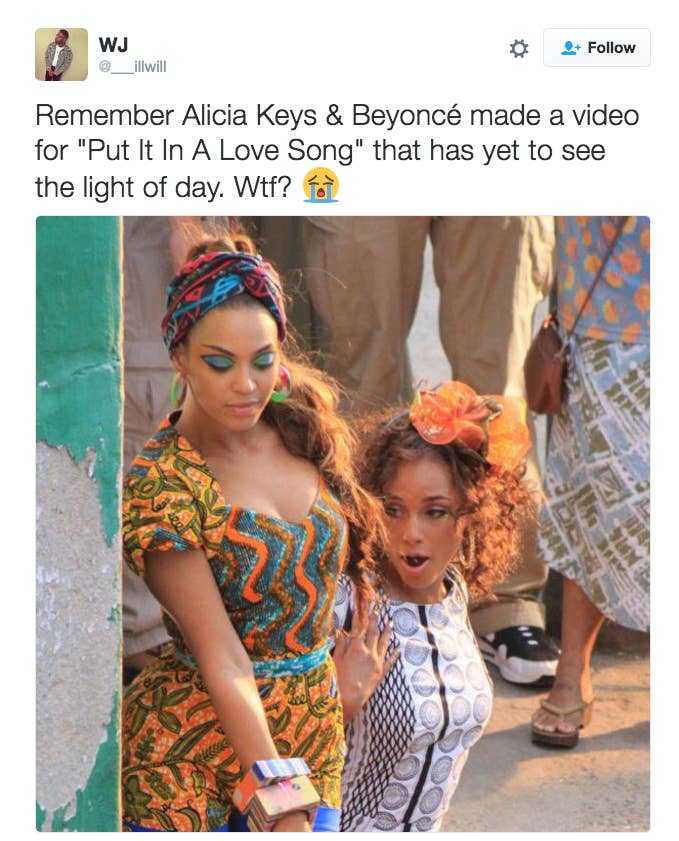 Fast forward SEVEN YEARS LATER, Alicia finally opened up as to why her and Bey decided to PUNISH ALL OF US in an interview for Play.it's Rap Radar Podcast:
"We had a ball doing the video, which was crazy in Brazil. It was outrageous — you saw pictures. But you know it just didn't quite… the video didn't quite capture the energy that I think that we really intended it to and we just felt like it was better to just hold it, so we did that. Maybe one day. It will be like some old secret."
As if that wasn't enough of a tease, Alicia then joked about releasing it on Tidal...
...which is annoying because WE USED THAT FREE TRIAL FOR LEMONADE!!!!!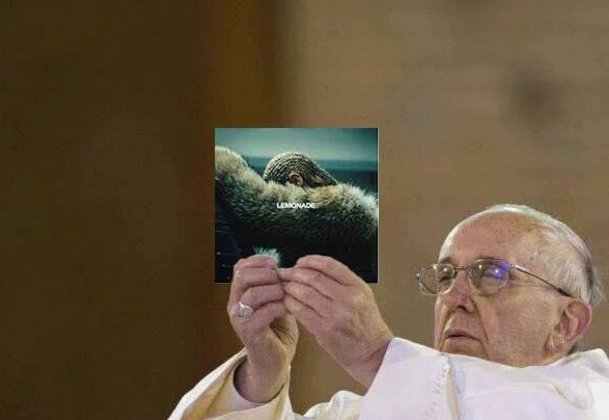 So, are we ever gonna see this video or nah? #LeakPutItInALoveSongVideo