19 Little Details You'll Never Be Able To Unsee In "Toy Story"
You're lucky you have me.
1.
If you look closely at Andy's living room, his mom has terrible interior decorating taste.
2.
Especially her drapes.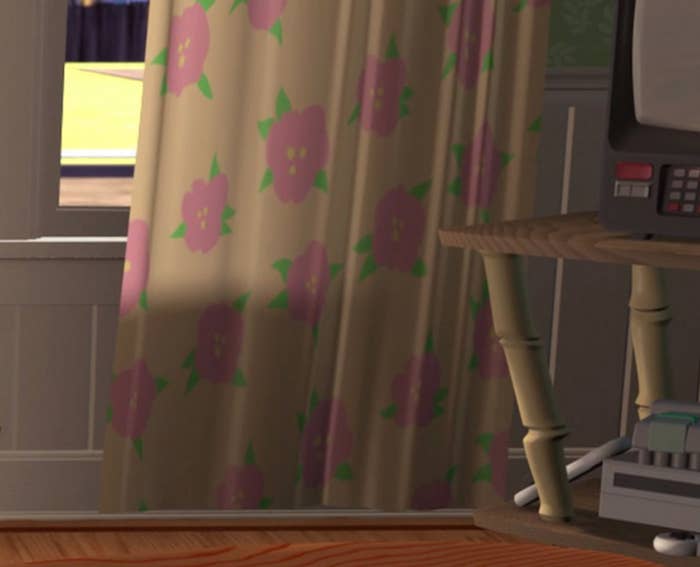 3.
The back of Andy's Etch-A-Sketch reads "Etch-A-Sketch will give many years of enjoyment if used with reasonable care," which everyone knows is a goddamn lie. Dishonest Pixar!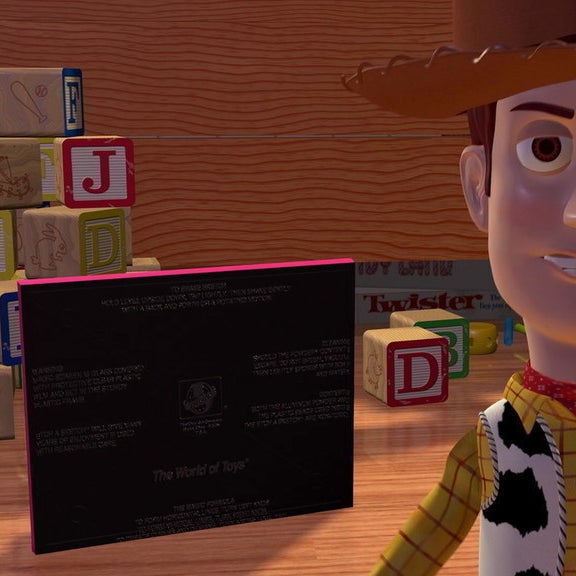 4.
Andy's mom was too busy picking out ugly drapes to babyproof Andy and Molly's room. It's a fucking miracle Molly didn't electrocute herself in the first movie.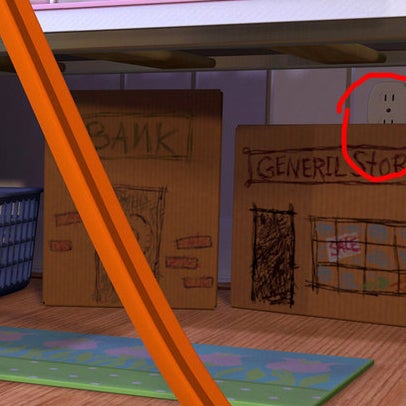 5.
Andy's mom also lets Molly sit in the front seat of the car! JFC, ANDY'S MOM!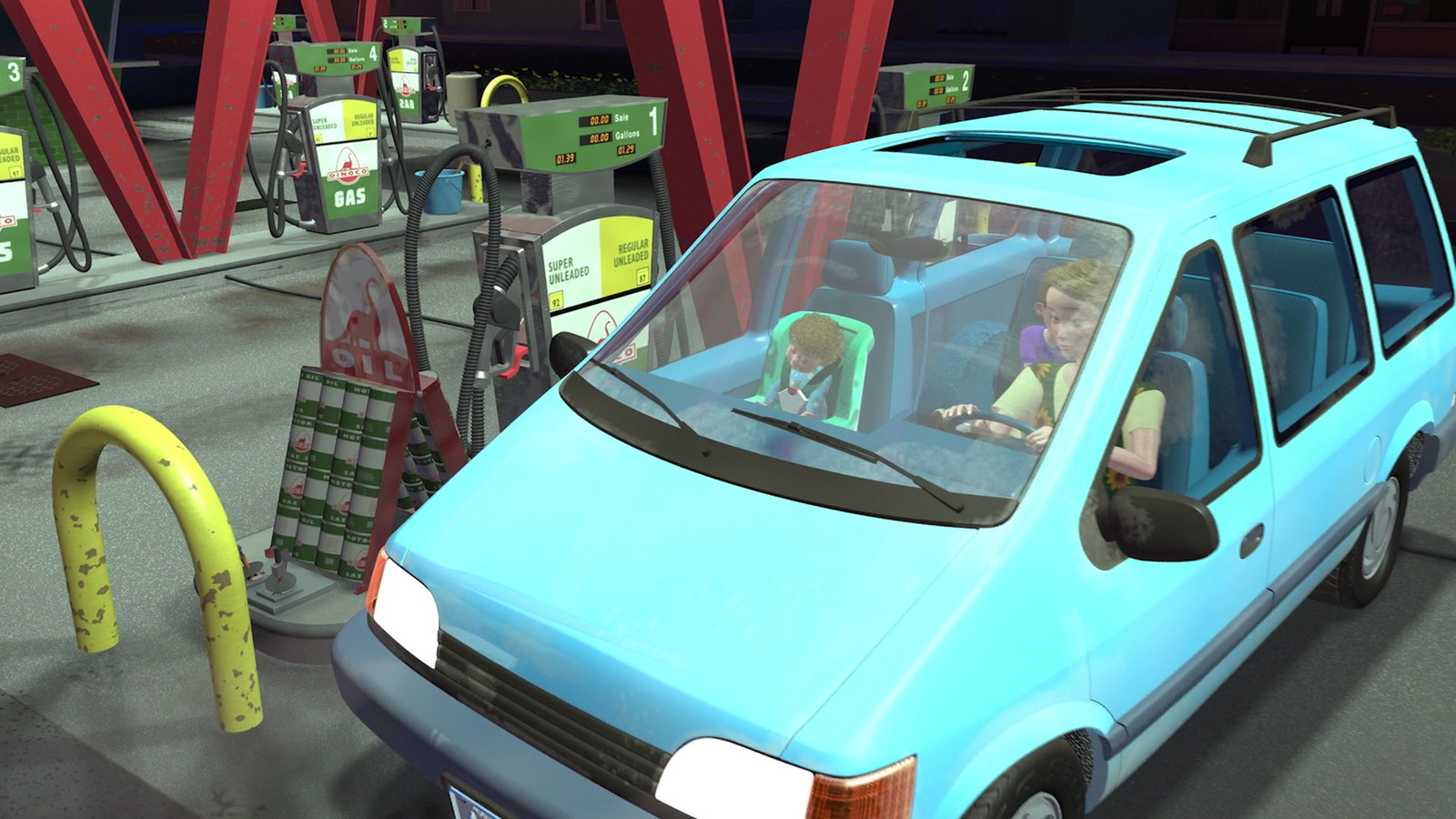 6.
The cows Andy draws on his cardboard boxes have thicc udders.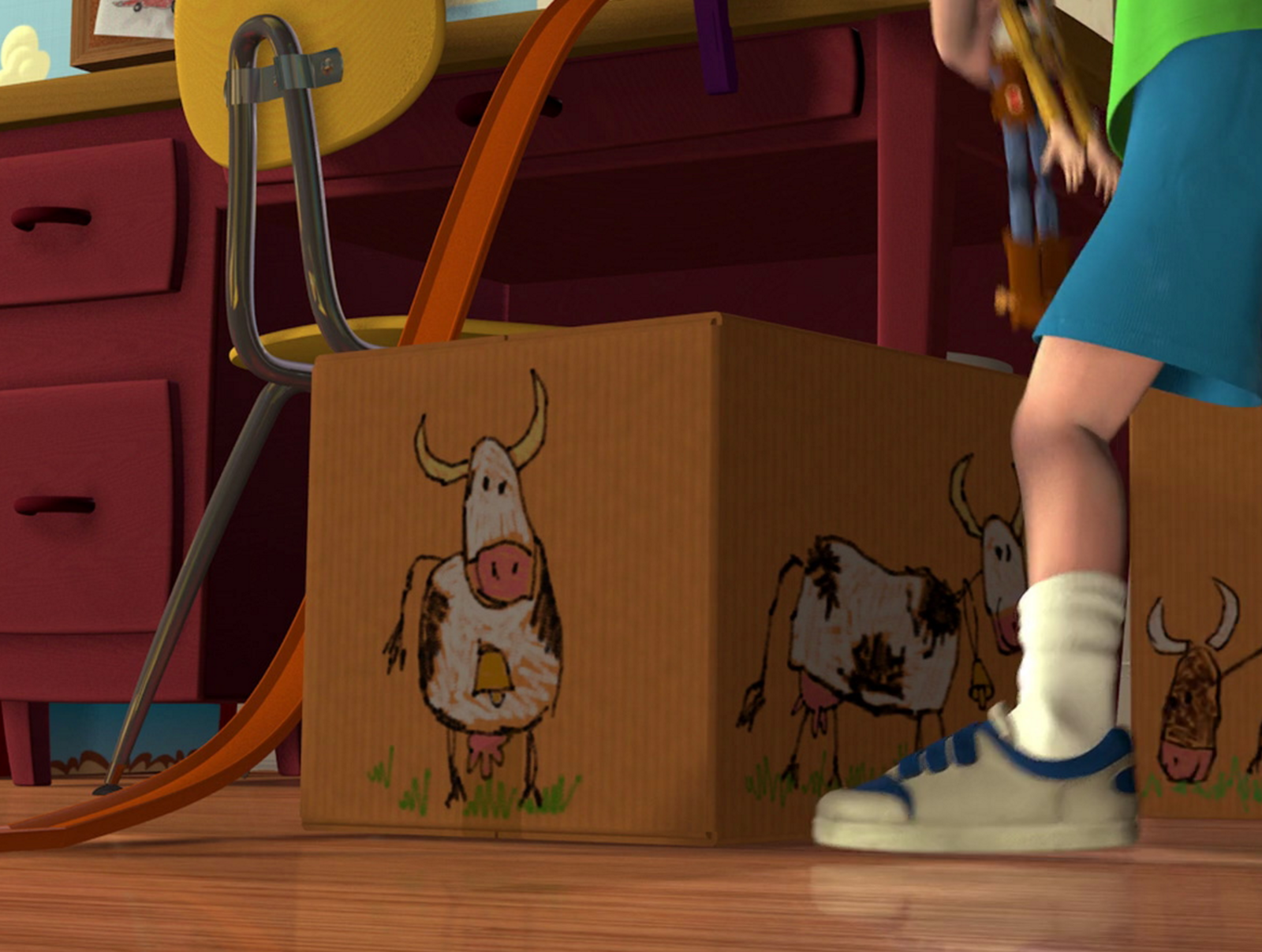 7.
There's a scale on Rex's left leg that looks like a human penis.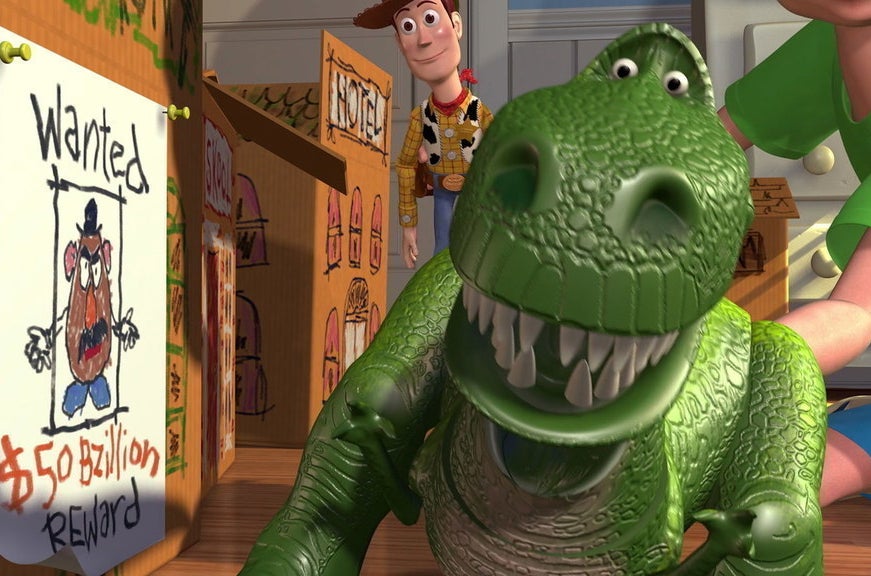 9.
Andy's troll doll just smiles instead of lifting weights with the other toys, making it the most relatable character in the entire Pixar universe.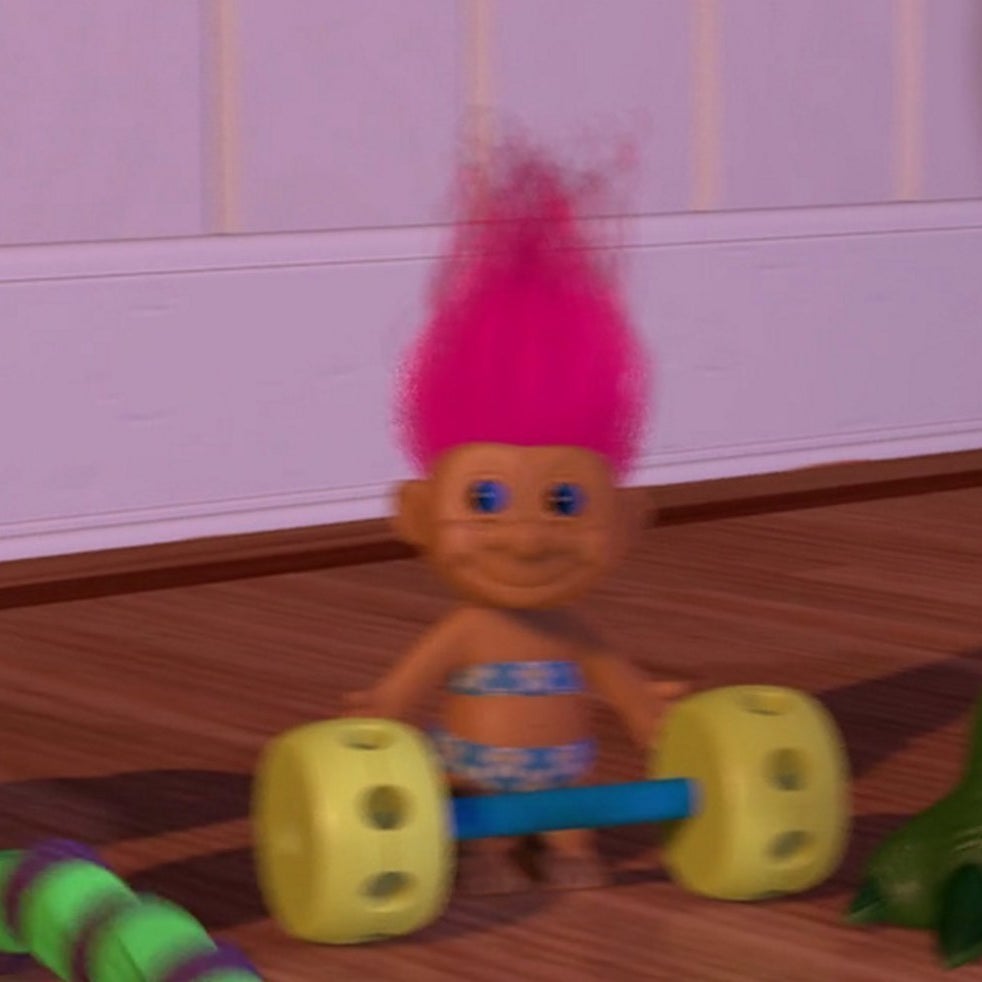 10.
Rex doesn't have any cavities!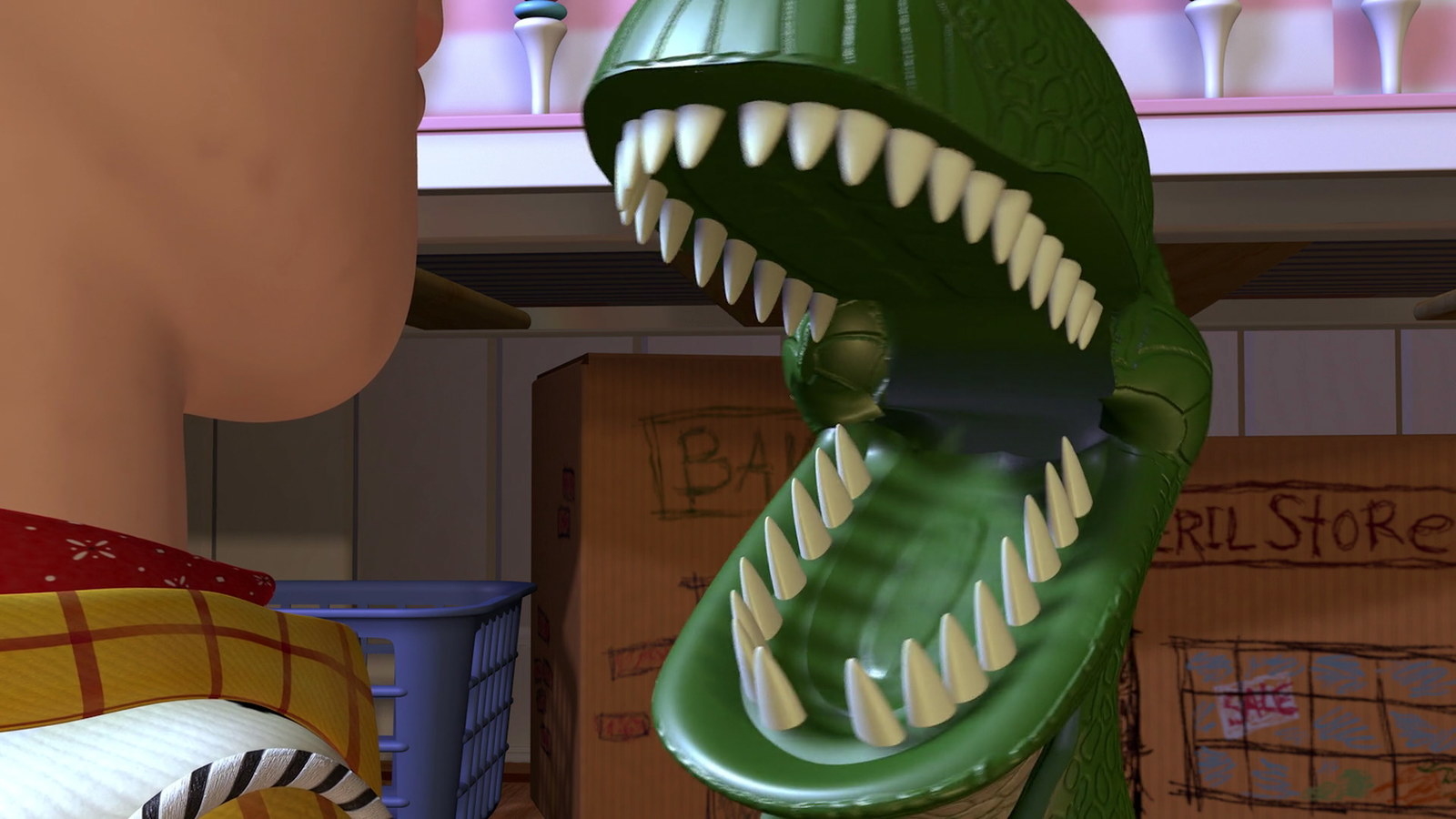 11.
The shark is underrated.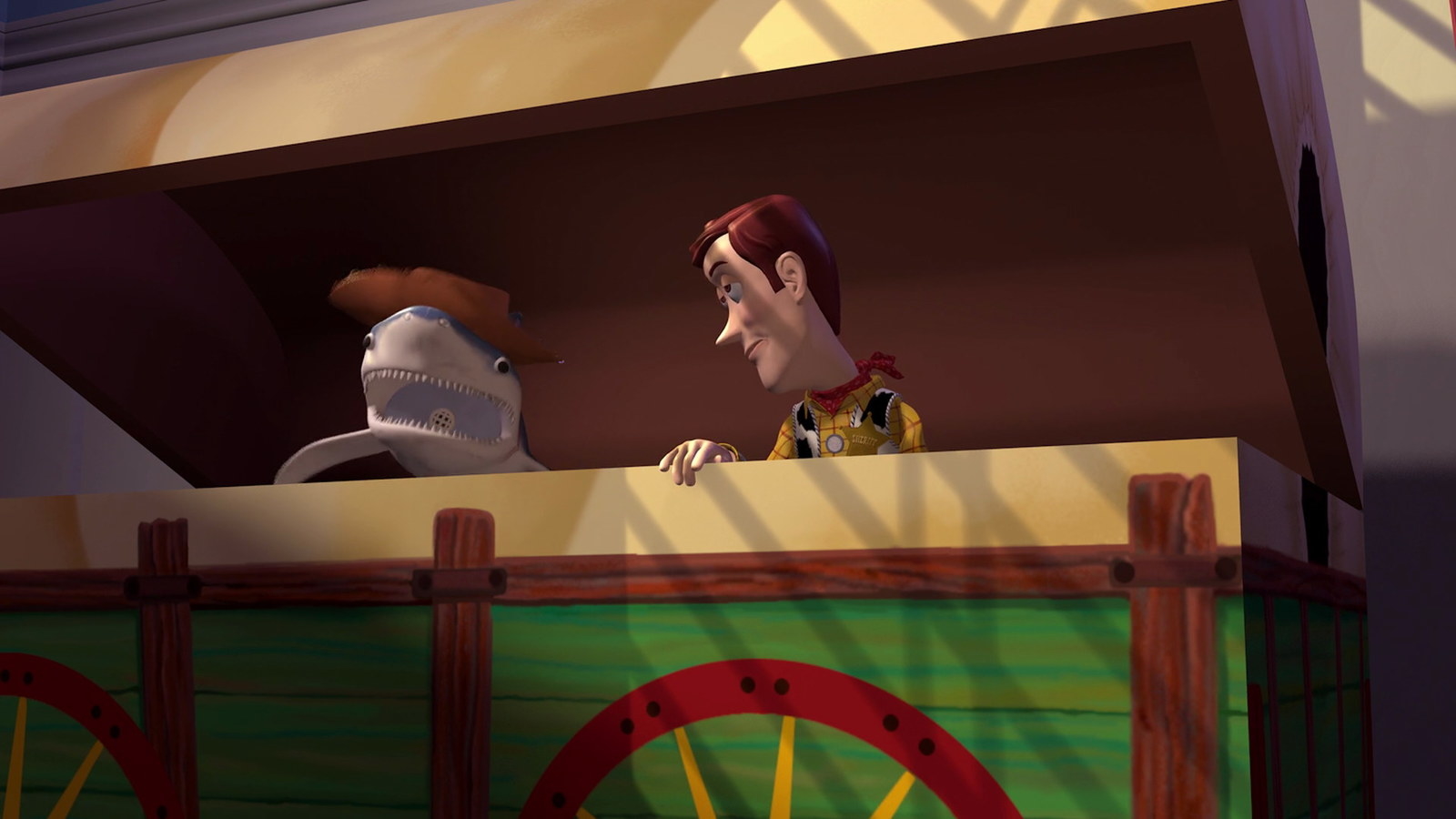 During the scene at the gas station, you can see the same place where Wall-E and Eva danced with the fire extinguisher in Wall-E.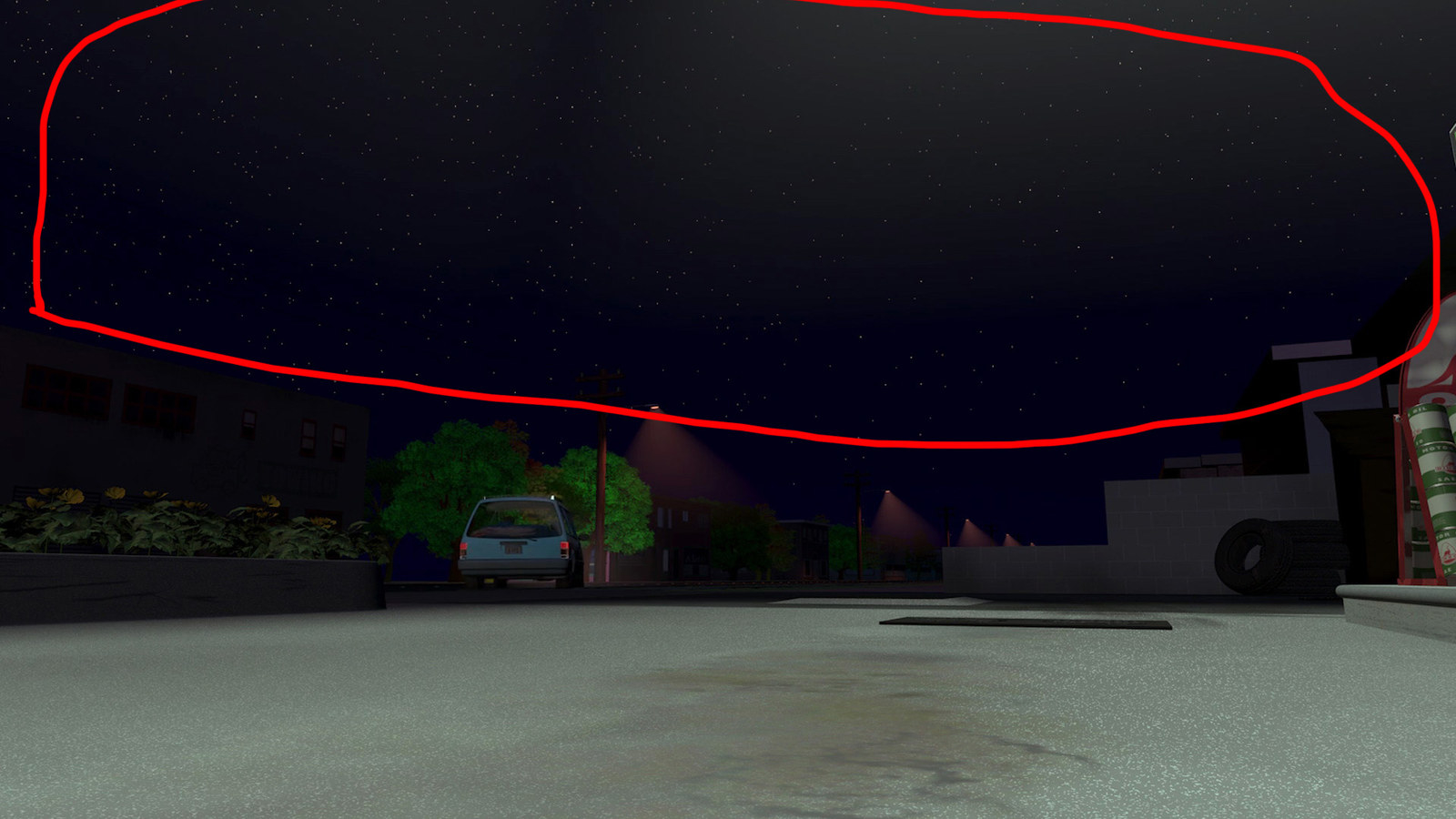 12.
This kid inside Pizza Planet is maybe (but maybe not) a young Merida from Brave.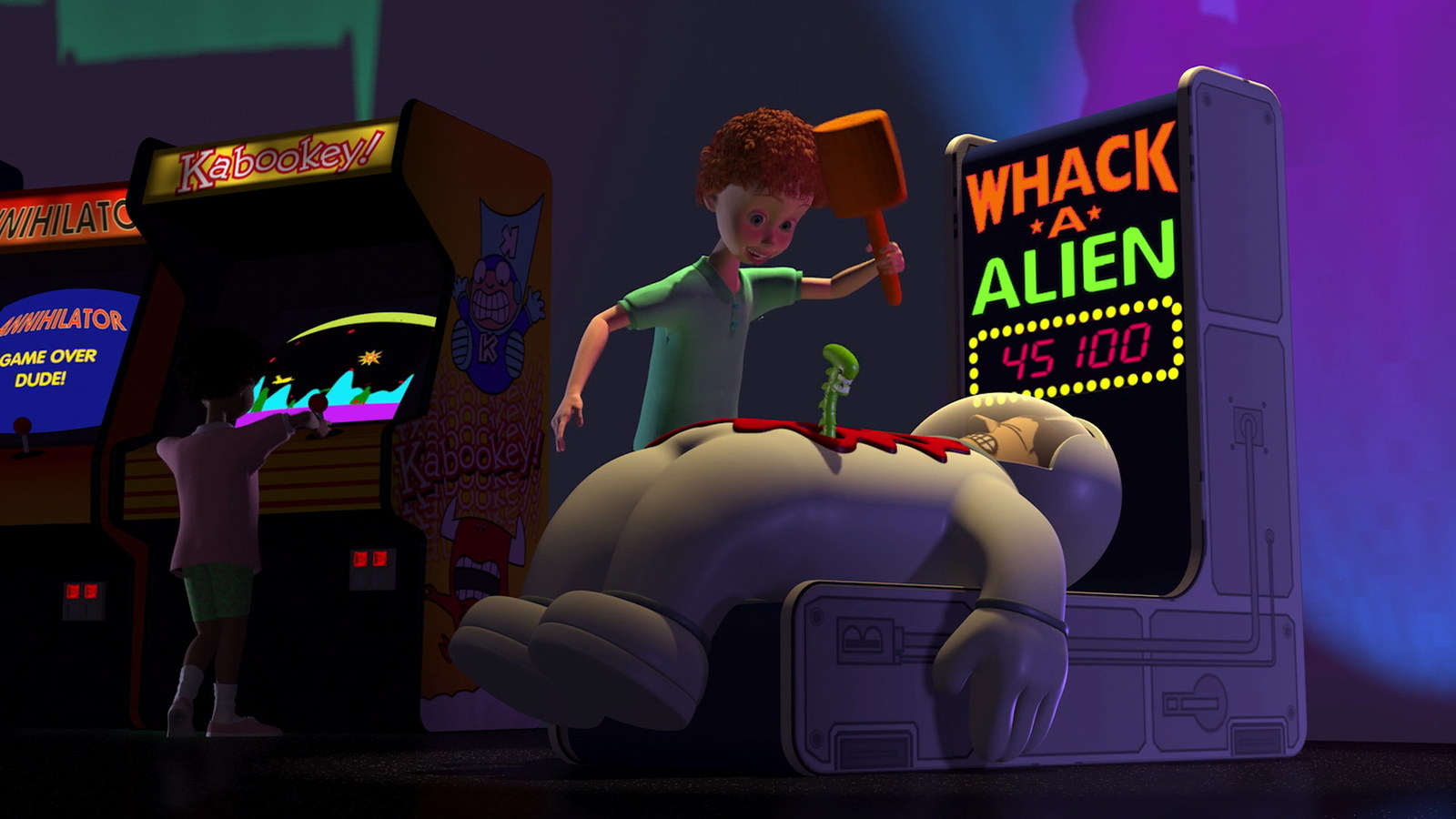 13.
Sid's little sister could easily pass as a 60-year-old.
14.
In Sid's room, he has a chest that says "toxic," which means he's a lowkey Britney Spears fan.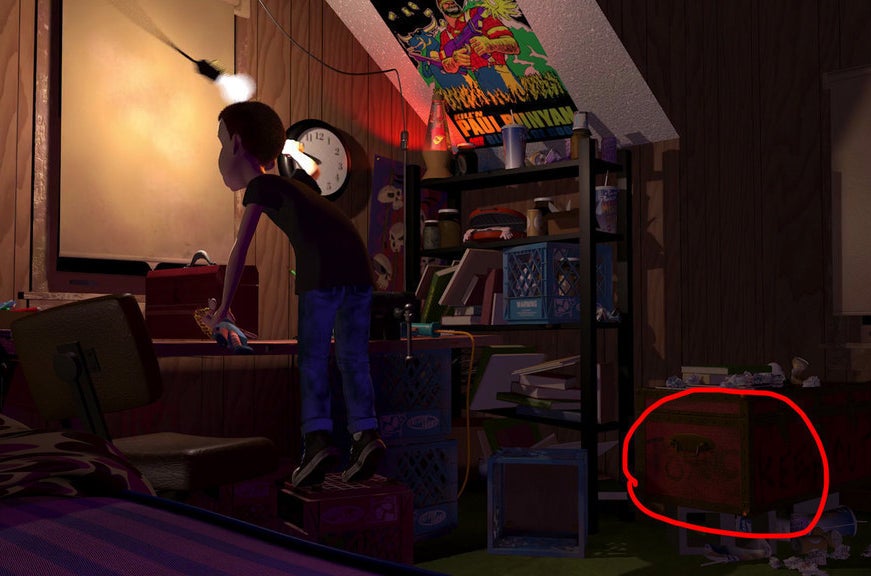 15.
The blacklight in Sid's room reveals Woody has possible cum stains all over his jeans.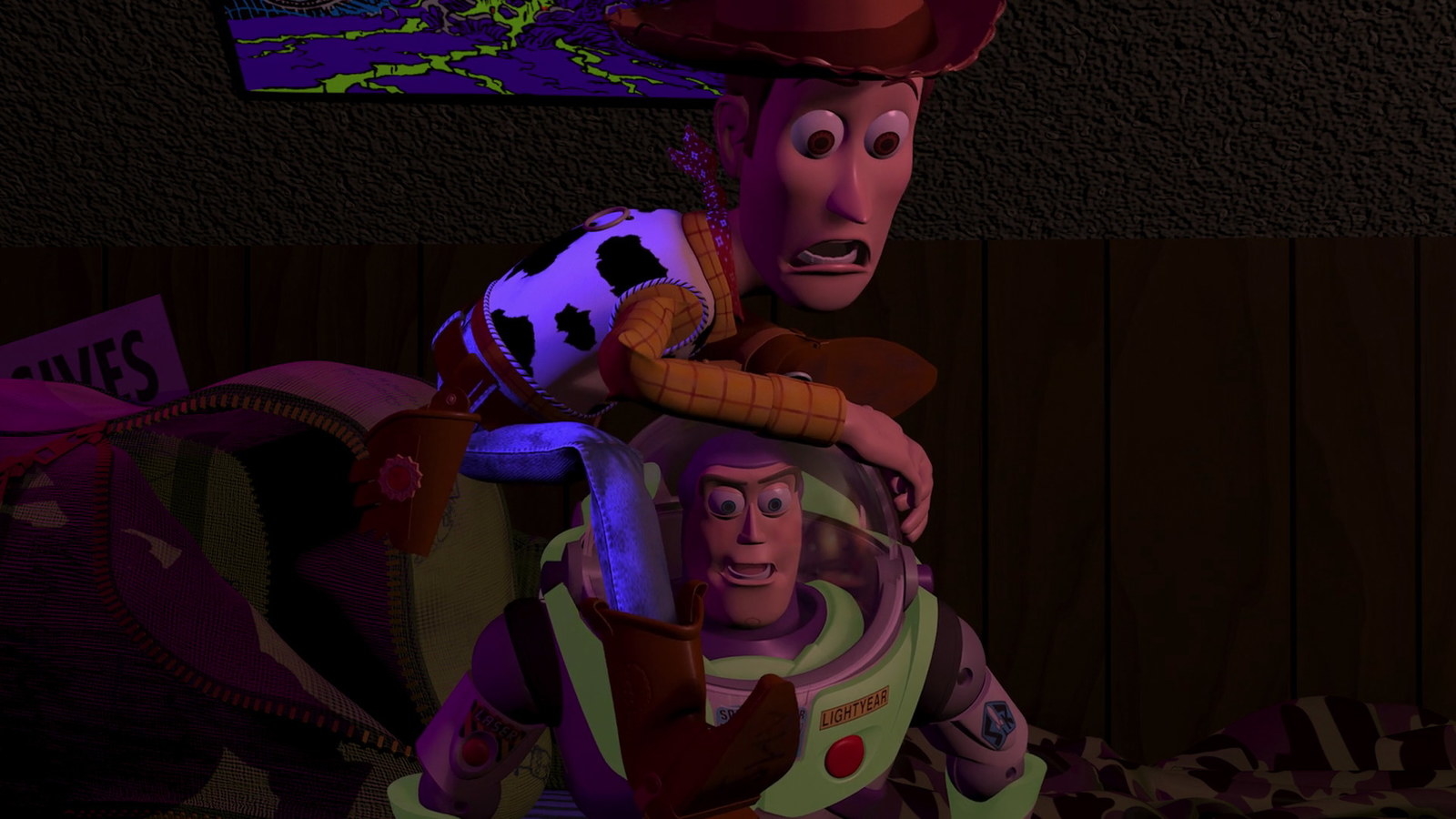 16.
One of Sid's mutated toys has a Mickey Mouse arm. RIP, Mickey.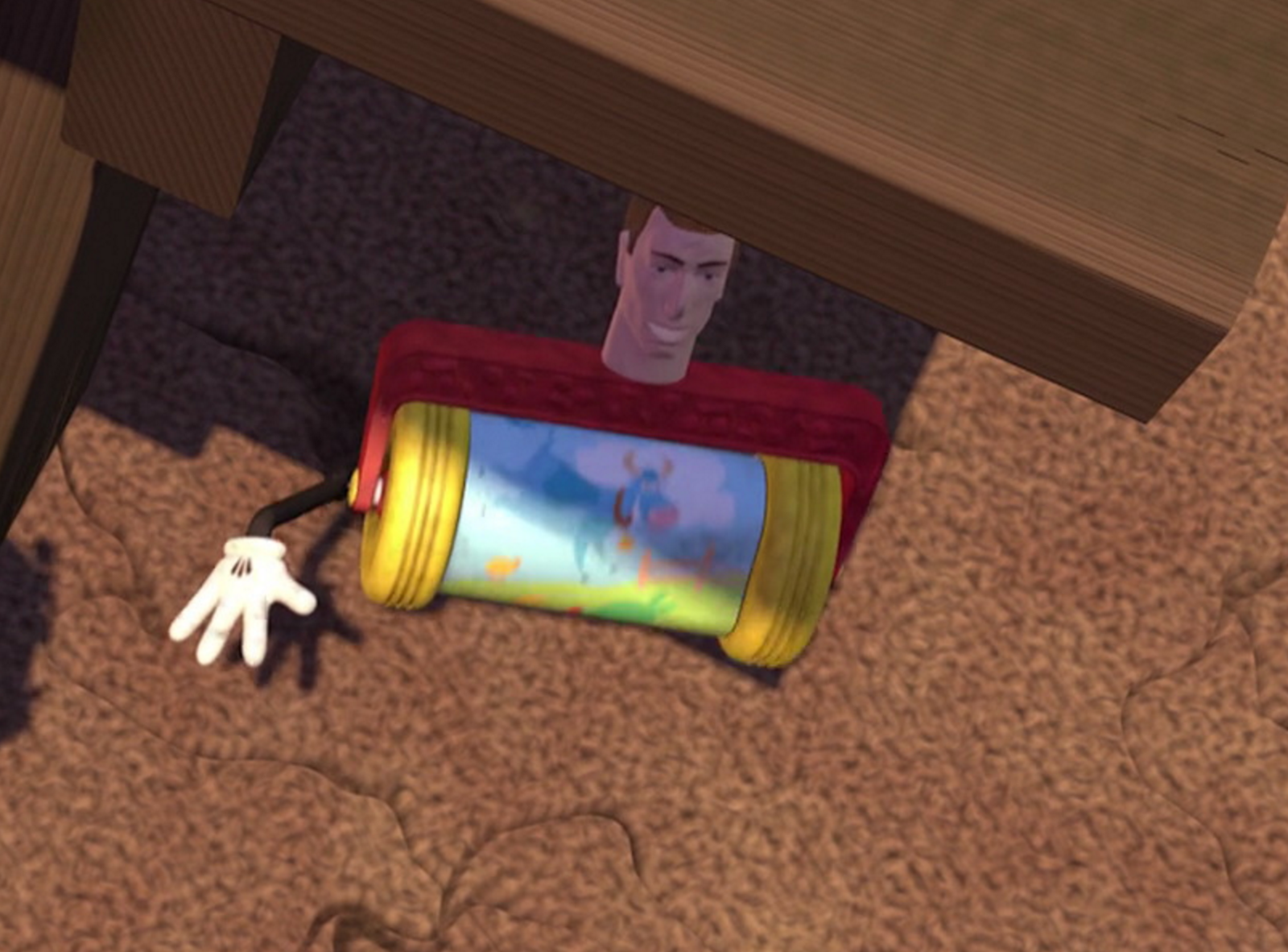 17.
When Buzz and Woody are trying to get onto the moving truck, there's a house with a floating door, which means Andy's neighbors are witches.
18.
And Buzz's ass is copyrighted by Disney.