Levar Burton Hints At Reading Rainbow Comeback
The former host first announced that the childrens' series may be making a comeback in March. Now, 5 months later, he's teasing the possibility again. Expect more details very soon.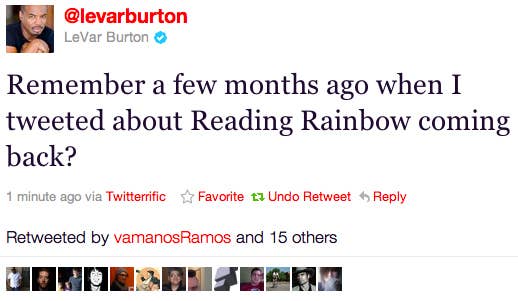 fastcompany.com
In this article on FastCompany, Levar describes how he'll be curating content for the new Reading Rainbow iPad app.