19 Things People Who Haven't Dated A Gryffindor Will Never Get
Their emotional range is much bigger than a teaspoon.
1.
First things first, they're pretty sexy.
2.
And they have a lot of feelings.
3.
They don't sweat the small stuff...

4.
But they can be pretty impulsive.
5.
They have the biggest hearts.
6.
And their sense of humour is pretty spot-on.
7.
Their take-charge attitude can be a pro...
8.
Or a con.
9.
They don't always look after themselves.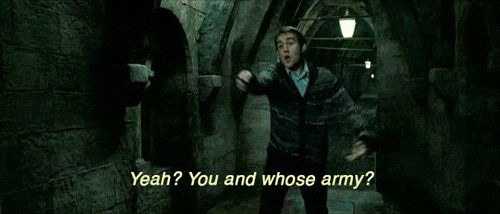 10.
They can be bossy AF.
11.
They don't take shit from anybody.
12.
When it comes down to it, they've always got your back.
13.
After all, they do love a bit of drama...
14.
And all kinds of trouble.
15.
They're fans of the grand gesture.
16.
And they're constantly surprising you.
17.
They never give up.
18.
They'd do anything for the people they love.
19.
And they're more than your partner, they're your best friend.