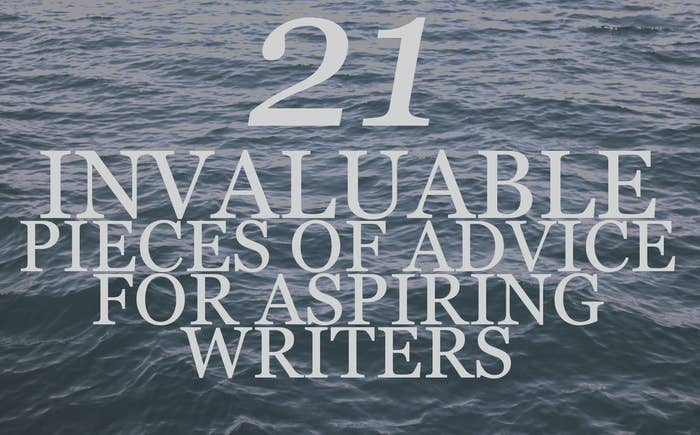 This weekend, the Sunday Times will announce its shortlist for the best young writers of the year. If you're still working on your big break, never fear! Consider these gems of advice from former winners and more of Britain's most beloved writers:
1. Write from the heart as well as the head. Write about what makes you angry, what moves you to tears, the things about which you feel passionately. If you feel it when you write, others will feel it when they read.
—Malorie Blackman
2. Open your mind to new experiences, particularly to the study of other ­people. Nothing that happens to a writer – however happy, however tragic – is ever wasted.
—PD James
3. Think only about the work, about writing a book as good as you can make it. It helps to have the sensation that you are writing a book that doesn't exist and that you, as a reader, would like to exist.
—Adam Foulds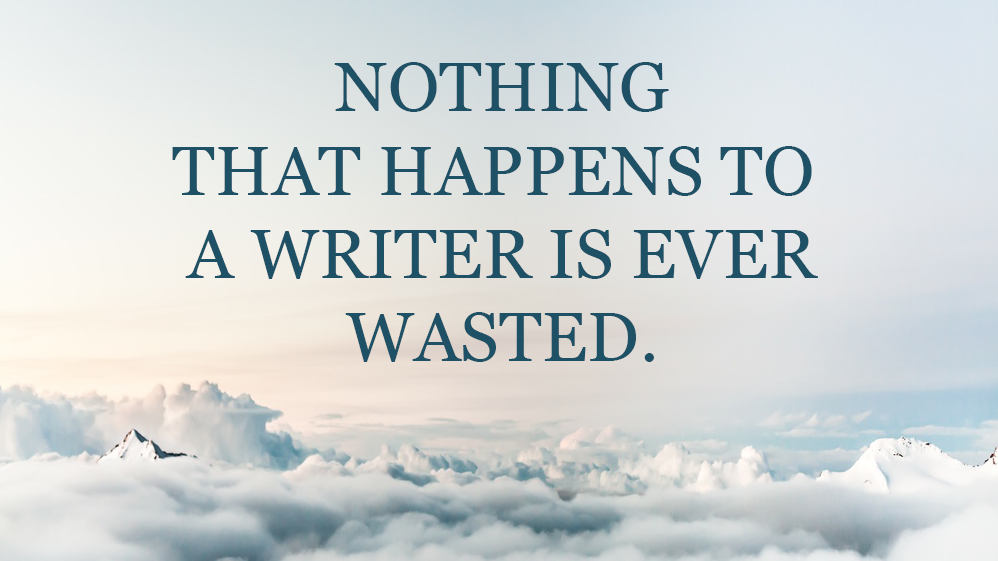 4. If you get stuck, get away from your desk. Take a walk, take a bath, go to sleep, make a pie, draw, listen to ­music, meditate, exercise; whatever you do, don't just stick there scowling at the problem. But don't make telephone calls or go to a party; if you do, other people's words will pour in where your lost words should be. Open a gap for them, create a space. Be patient.
—Hilary Mantel
5. While you're writing, read like mad – but read analytically. You will never be able to put a book together without an understanding of how other books work. I suspect that this is more a matter of instinct than anything else – but you can nurture that instinct by looking at other texts and thinking, "What's successful here? What's failing? And why?"
—Sarah Waters
6. Do what I did: Pretend you want to do something else and write on the sly until you're free to do whatever you want!
—J.K. Rowling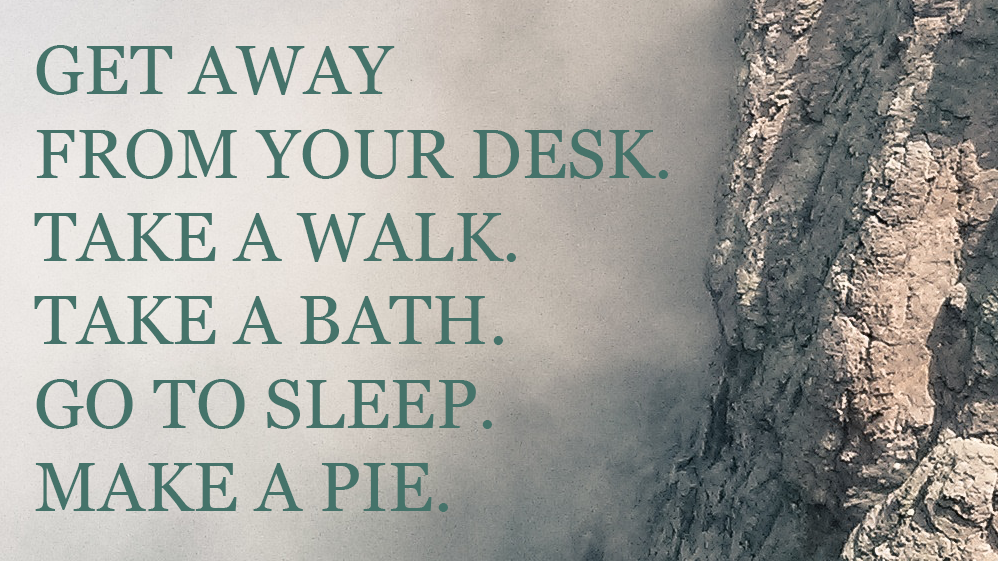 7. Finish your book. Whatever is your writing process, ensure that you have got to the very end of it and are satisfied before you begin to think about the whole other process of publication. Publication does not turn you, as if by magic, into a writer. You are already a writer. It's important not to forget that.
—Ross Raisin

8. Don't romanticise your "vocation". You can either write good sentences or you can't. There is no "writer's lifestyle". All that matters is what you leave on the page.
—Zadie Smith

9. Have regrets. They are fuel. On the page they flare into desire.
—Geoff Dyer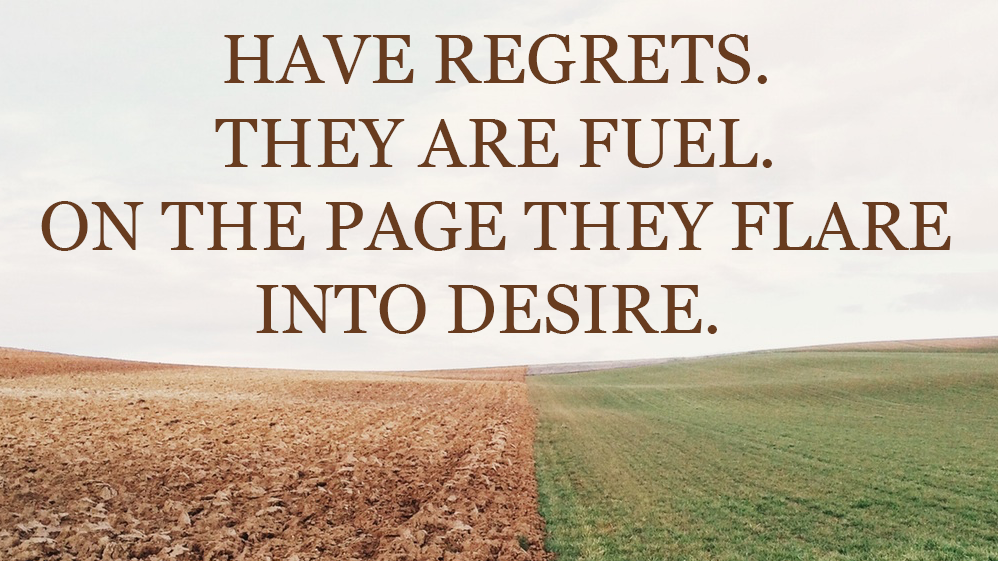 10. Don't go reading the latest prizewinners and bestsellers in the hope of discovering what publishers are looking for. By the time your book is written, they'll be looking for something else.
—Andrew Cowan
11. Remember you love writing. It wouldn't be worth it if you didn't. If the love fades, do what you need to and get it back. Remember writing doesn't love you. It doesn't care. Nevertheless, it can behave with remarkable generosity. Speak well of it, encourage others, pass it on.
—A.L. Kennedy
12. Keep writing. Even if you think it's terrible, keep writing; you will only get better with practice. And learn to finish the things you begin, because the ending is the hardest part.
—Lucy Saxon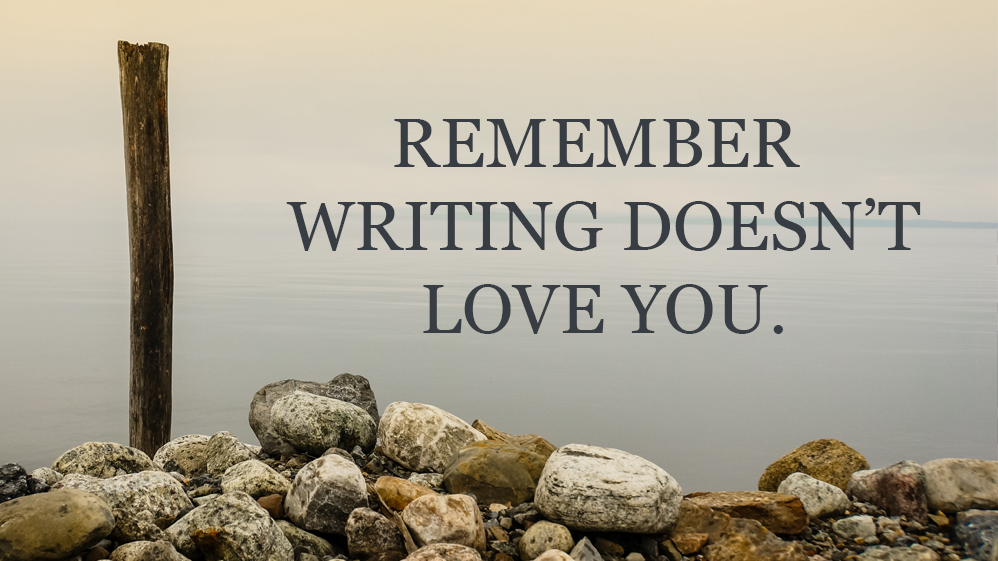 13. Listen to what you have written. A dud rhythm in a passage of dialogue may show that you don't yet understand the characters well enough to write in their voices.
—Helen Dunmore
14. Don't write for the market. Clue yourself up about what's out there and what sells – and then forget it. The best novels are written with passion, not calculation. Your writing has to come from your heart, not from your desire to be the Next Big Thing.
—Sarah Waters
15. Write short stories. They afford lots of failure. Pastiche is a great way to start.
—Ian McEwan
16. Be unkind to your characters when you are exploring who they are. Challenge them, put them in difficult situations and see how they respond, present them with strong choices and show us their development. Interrogate them. Do they have any transgressions? Once you see the world from your characters' point of view, their emotional logic will be authentic.
—Jenny Downham
17. Write loads, read voraciously, go out and live. Things will emerge in the spaces in between and you might be surprised by what does.
—Irenosen Okojie
18. "Write about what you know" is the most stupid thing I've heard. It encourages people to write a dull autobiography. It's the reverse of firing the imagination and potential of writers.
—Kazuo Ishiguro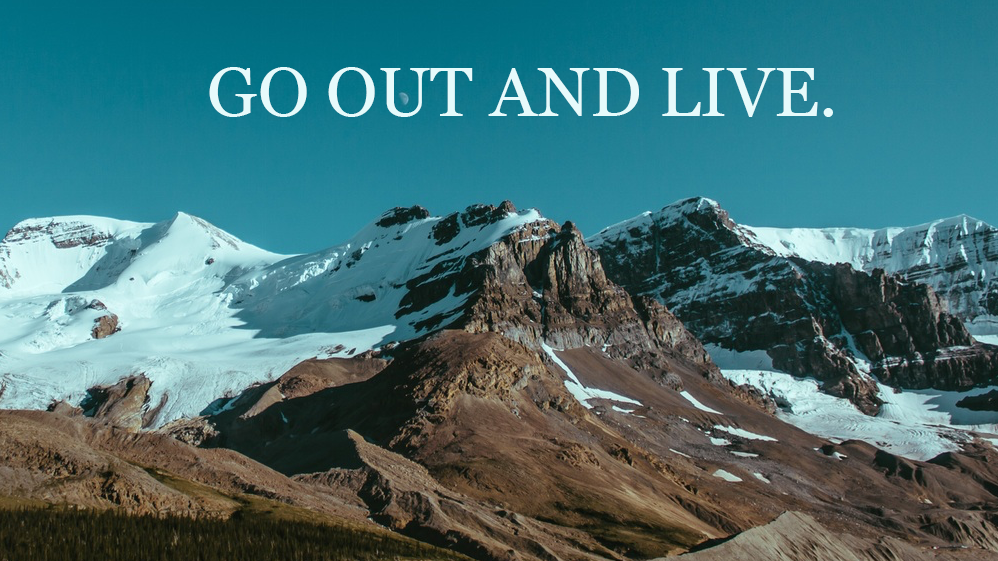 19. You have to write the book that you want to write. You have to be prepared to do your own thing and not bow to the critics, not listen to the policeman in your head saying you shouldn't do this or that.
—Bernardine Evaristo
20. Don't look back until you've written an entire draft, just begin each day from the last sentence you wrote the preceding day. This prevents those cringing feelings, and means that you have a substantial body of work before you get down to the real work.
—Will Self
21. Finish everything you start.
—Colm Tóibín