We Tried Out Magic Wands And Here's What Happened
Swish and flick!
by
,
They say the wand chooses the wizard, but we (Ailbhe and Chelsey) thought we'd have a go at picking our perfect magical match from a selection of some of the most popular magic wands on the market.
We may be Muggles, but with the wand trade expanding from niche Diagon Alley shops to the much more accessible Amazon, we wanted to try our luck to find out if we've got some magical blood after all and our Hogwarts Letters just got lost in the mail back in the day.
Properties:
A: This wand feels great in your hand, sturdy so you can shove it in your robes, but not too heavy. It's plastic, with a nice, bright light-up tip. It turns on and off easily – which is probably really handy when you're up all night studying.
C: It's really rather balanced, nice and weighty handle and definitely tough, but quite sensitive – it hardly needs to be waved to get the magic going. Definitely practical, and also fashionable! it's got a bit of an elven touch, with vines and leaves carved around the rod.
Magical abilities:
A: A nice swish and flick, then Lumos!
C: It responds to touch and movement, making the perfect book light!
Rating:
A: I love this practical, elegant wand – I only took a point off because the light is a little too keen to turn on (not good when you're hiding in the Hall of Prophecy). 9/10
C: If you're going to buy yourself a wand, this is the one. It's lovely to look at and it's very responsive (I mean, it actually DOES stuff), but I expect its Duracell core needs regular replacement and maintenance, which is a bit of a pain. 9¾/10 (sorry not sorry)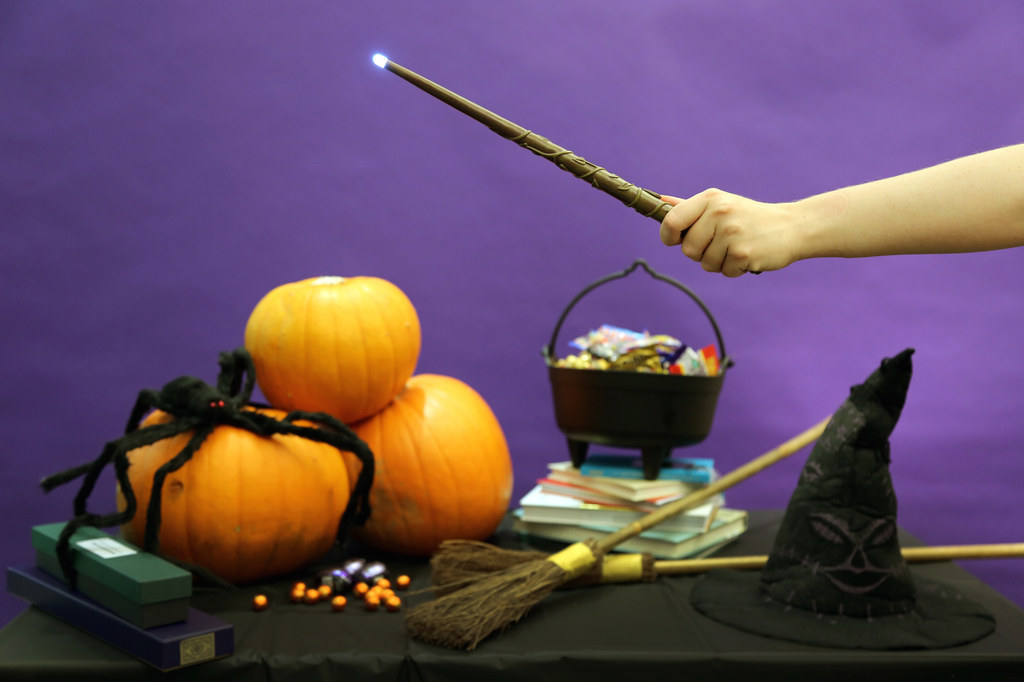 Properties:
A: The Elder Wand is appropriately heavy, and tapers in and out elegantly. It's also plastic, with some metal bits, I think? It's pretty pointy, and you could definitely use it in a duel if needs be. Extra points for the box, which is lined in lovely velvet.
C: This is a BOSS wand, obviously, but I thought it was lighter than expected! It seems strong, sure, but the thin bits between the round bulbs were really delicate.
Magical abilities:
A: Though we can't spot a Thestral tail-hair in the centre, this still feels like a serious wand for a serious wizard.
C: Someone WILL kill you for it, though, so that's something to consider.
Rating:
A: Obvi, this is a good wand but like Chelsey says, it's not inviting to play with. What's the point of the Elder Wand if you can't use it to stop forces of evil? 7/10
C: This is easily the best-looking wand of the bunch, and I'd 100% purchase it for display, but it's not really the wand for me, I'm afraid. No matter how many times I waved it, it just didn't want to play. 8/10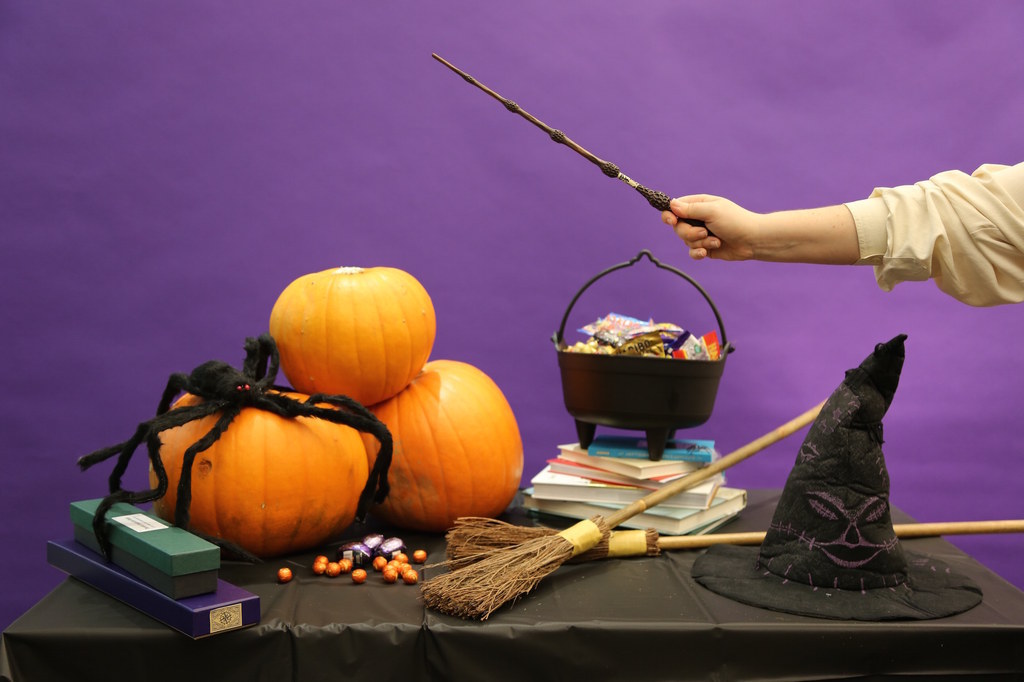 Properties:
A: Another plastic one, with a flashing red and green light at the tip, plus a button that is disguised as a knot in the wood. The wand feels a bit clunky – it's very long and not as well balanced as the others.
C: Agreed: The handle was a bit rough and it was hard to manoeuvre when I tried all the recommended swishes and flicks for changing the volume, channel etc.
Magical abilities:
A: This wand is a Muggletech hybrid – so you turn on the TV with a swish and a flick. Handy, if you want to hide some Muggle artefacts in plain sight.
C: The tip goes Avada Kedavra-green and pulses when the television's registered the command. I guess that means you're killing it at remote controlling?
Rating:
A: I love the concept, but the flashing light is annoying. Arthur Weasley could make a better version of this. 6.5/10
C: The concept is definitely cooler than the outcome, and it's not the best looking or the right fit for my hand, so I'm going to have to pass on this one. 6/10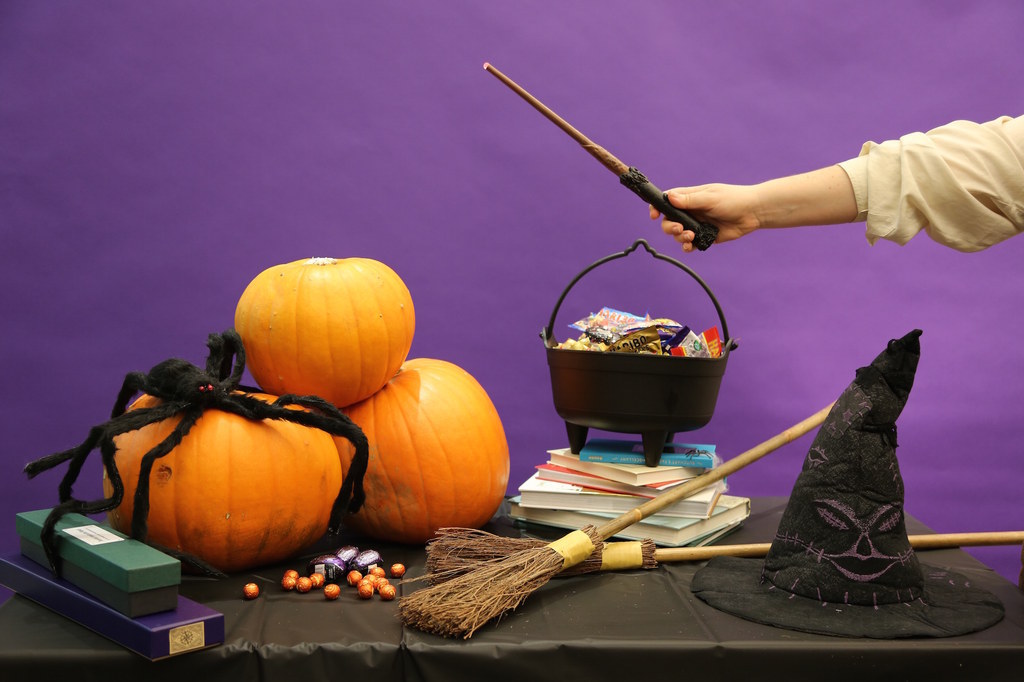 Properties:
A: It's made from foraged elder. It's literally an elder wand. It feels pretty light and also supple, but not like it's going to break in half any time soon.
C: It's deceptively light compared to the others, but I kind of like that it's so low-key. You'd never know how powerful it actually is.
Magical abilities:
A: I'm not sure how this would fare in a duel, but I'd be willing to give it a go.
C: The wandmaker's website suggests you can also use it as a presentation pointer or cat toy, so it's practical at least!
Rating:
A: I don't trust this wand to see off a troll in the girl's bathrooms, but it could definitely handle some light spectacle-repairing. 6/10
C: This wand is a steal in the price department. I'm just going to come out and say it: The Ollivander's brand is too steep for its own good. I like that this one is so simple and back to basics. I am a little worried about how much wear and tear it could withstand, but it seems like a great starter wand! 7/10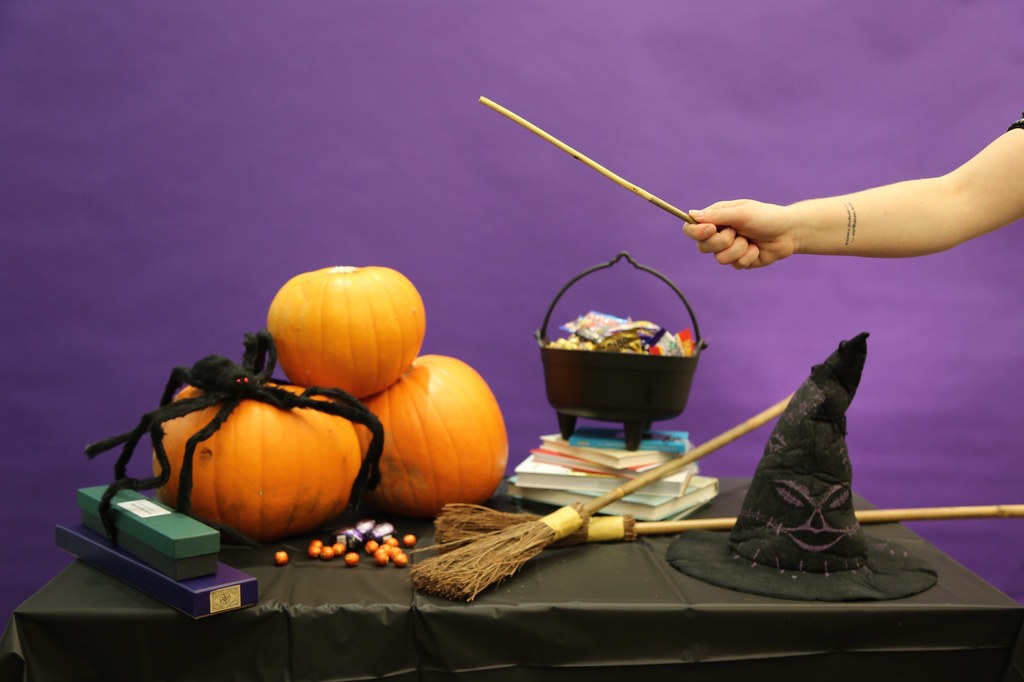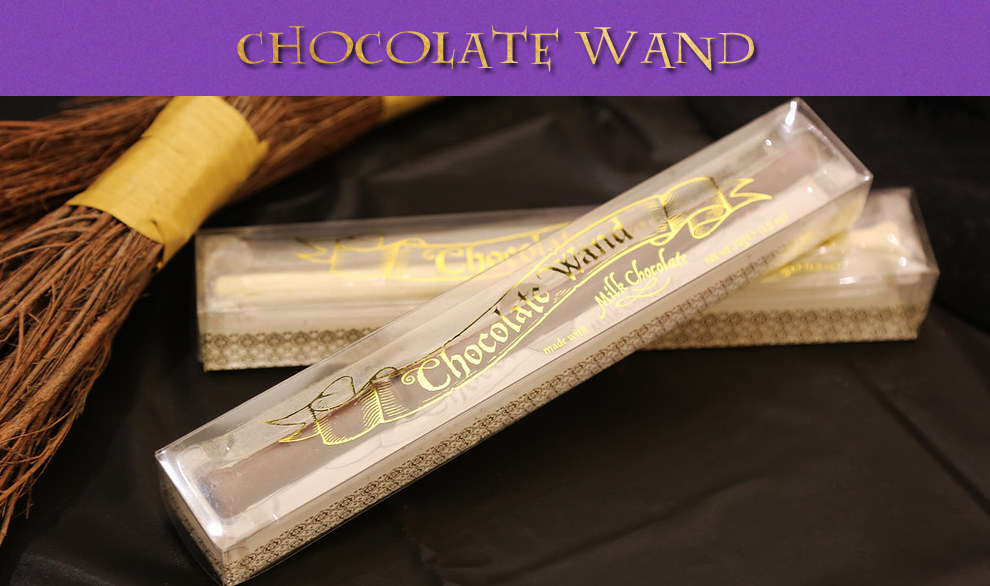 Properties:
A: This wand isn't made of solid chocolate 😔, rather, two chocolate halves that have been joined together, so it's hollow and pretty light. It also melts pretty fast in your hand.
C: It's quite light and very short. I'm not sure it suits my swishing method, tbh. This wand comes in white, milk, and dark chocolate varieties and is only available at the Harry Potter Studio Tour in London. But you're not missing out on much if you can't get your hands on one.
Magical abilities:
A: The only magical thing about this is how fast I'm gonna eat it.
C: I would definitely end up breaking this in half and backfiring spells on myself, so the safest thing to do is just wave it around yelling, "Eat chocolate, Malfoy."
Rating:
C: Nope. This wouldn't survive two minutes in a robe pocket. 2/10
A: 10/10 for taste. 1/10 for spell-casting.