The Love Is Blind alum announced yesterday that he welcomed his first child, a son who appears to be named Aidan.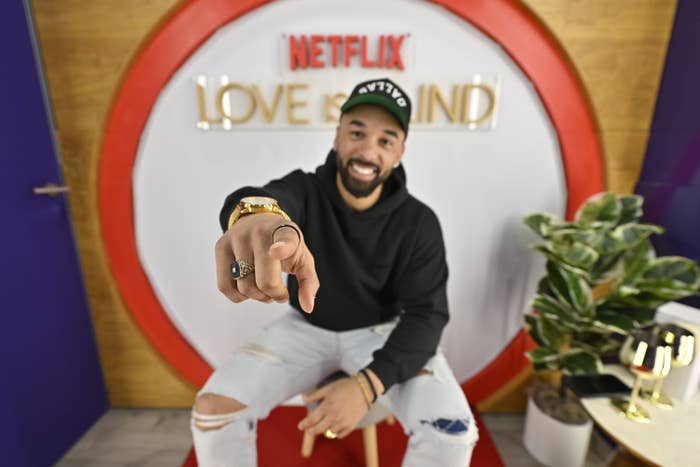 "Might've been the villain on tv, but I'm gonna be the hero for him," Bartise wrote, along with photos of them together. "Instagram, meet my little man #bigfella."
"We went from 'zaddy' onscreen to daddy in real life," he said in a video on his IG Story that showed his son turning away from him as he tried to record. "He's a little camera shy, just like his daddy is," Bartise mused.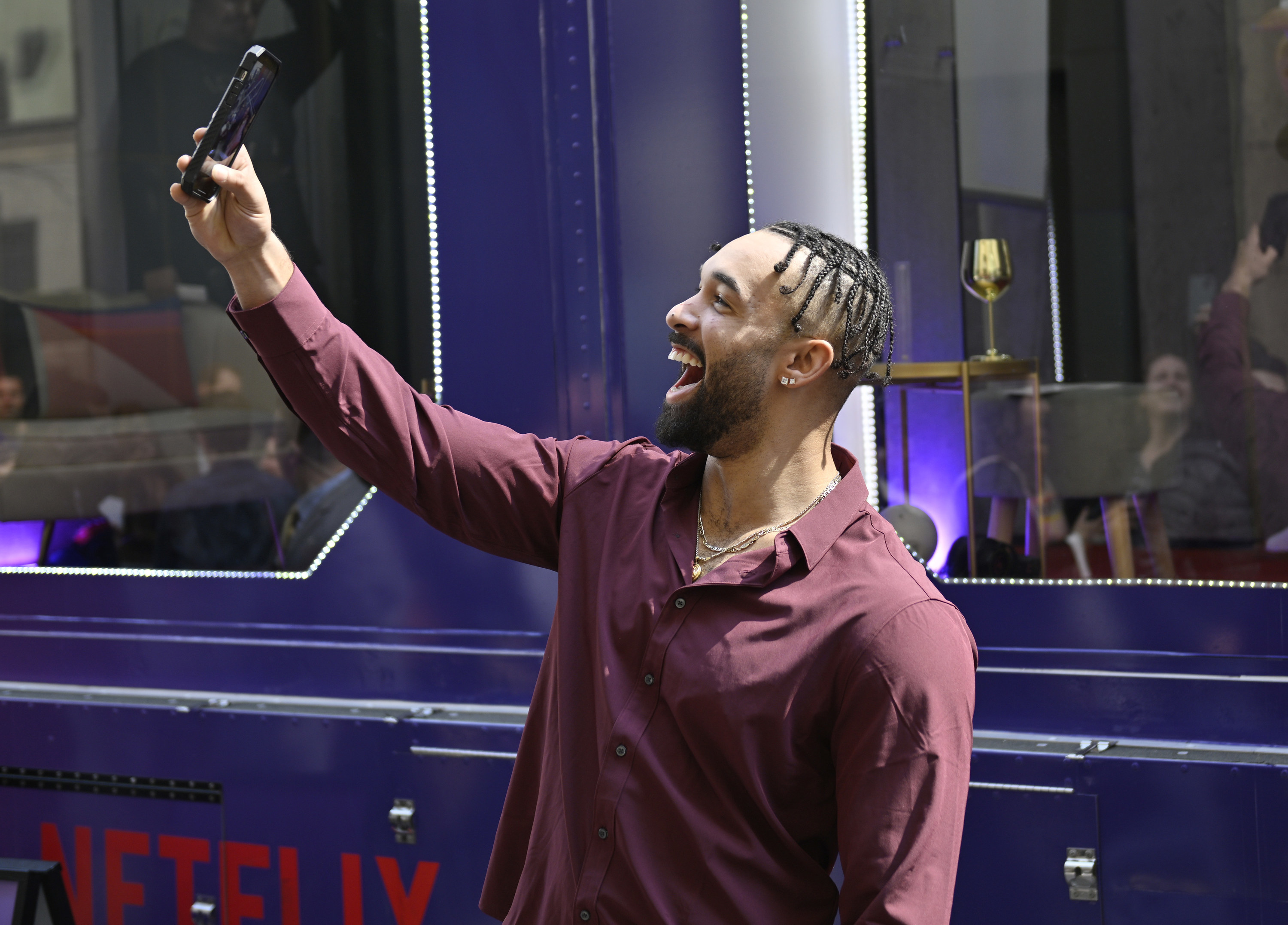 Bartise did not reveal the identity of his son's mother, but as fans of Love Is Blind know, he previously dated his Season 3 costar Nancy Rodriguez. They got engaged during the show, but broke up after Bartise said "no" to her at the altar.
After their split, Bartise appeared on another Netflix dating show called Perfect Match, which premiered in February. He walked away dating contestant Izzy Fairthorne, however, People reports that they broke up shortly after filming.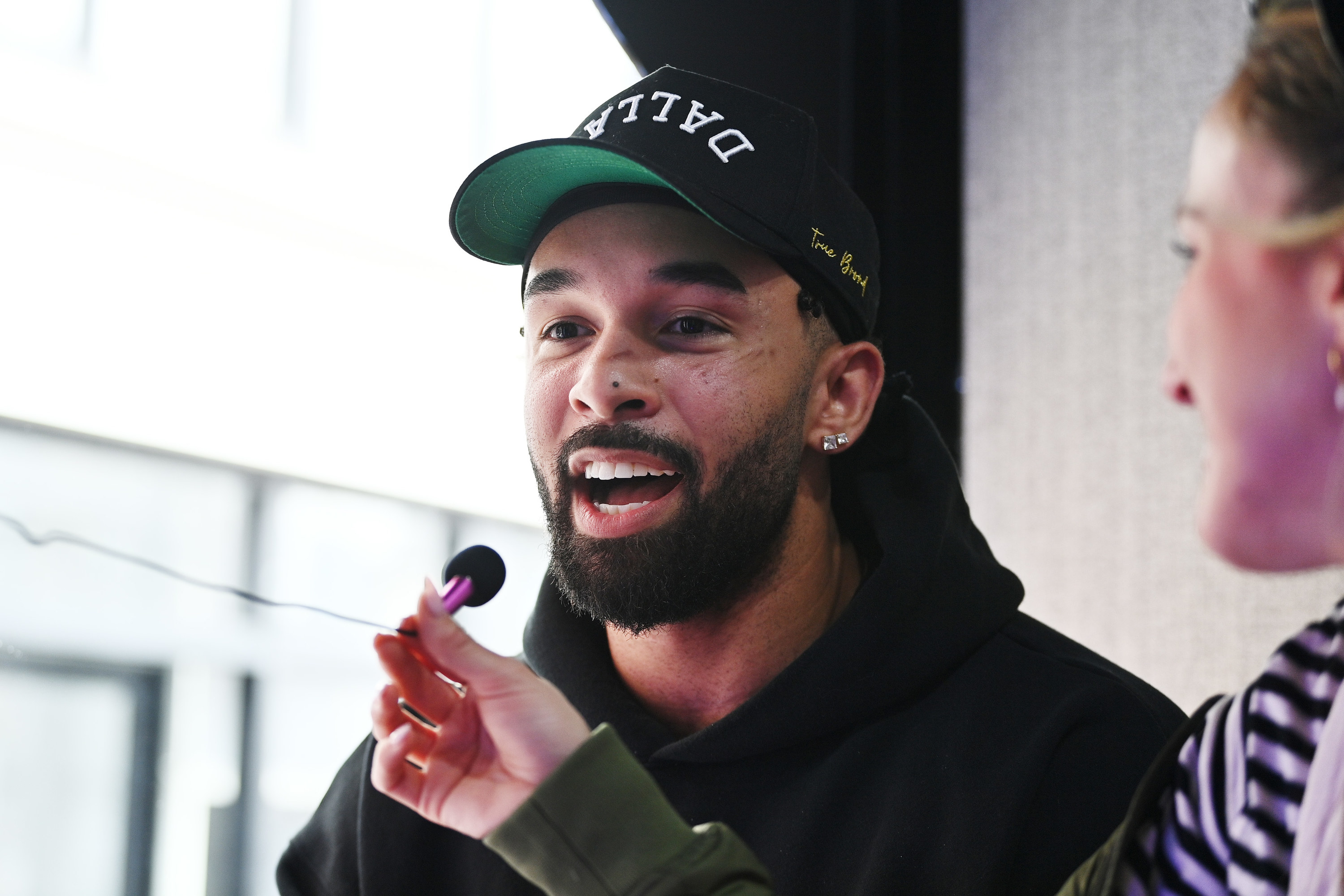 Still, people were shocked and confused to hear that he'd recently had a baby, given the timeline of things:
Some of his costars also commented on his post, including Kariselle from Perfect Match, who wrote, "Bartise being the first dad after Perfect Match was not on my bingo card."
For sure. Congrats, Bartise!