Reddit user YungDemon came home during a storm to find his cat being comforted by his roommate's dog.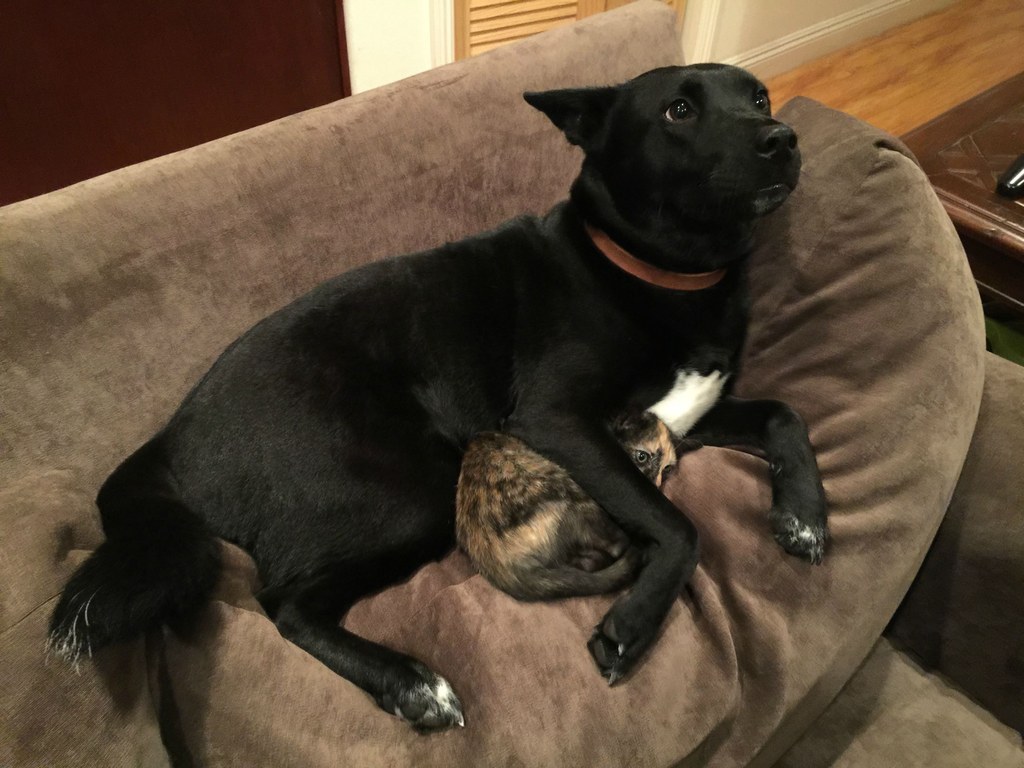 The dog was a little scared himself but put on a brave face for his roommate...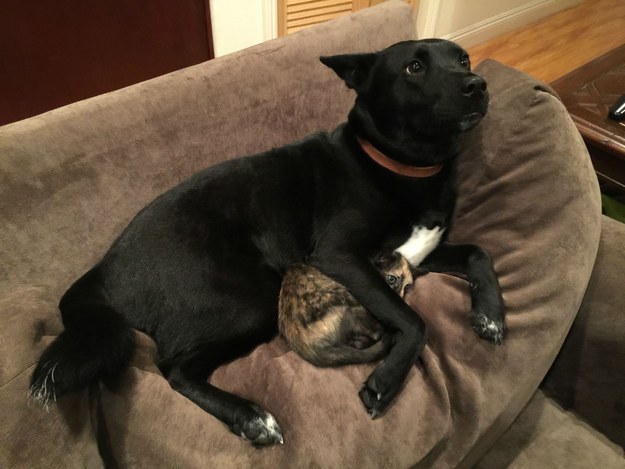 He even managed to crack some jokes!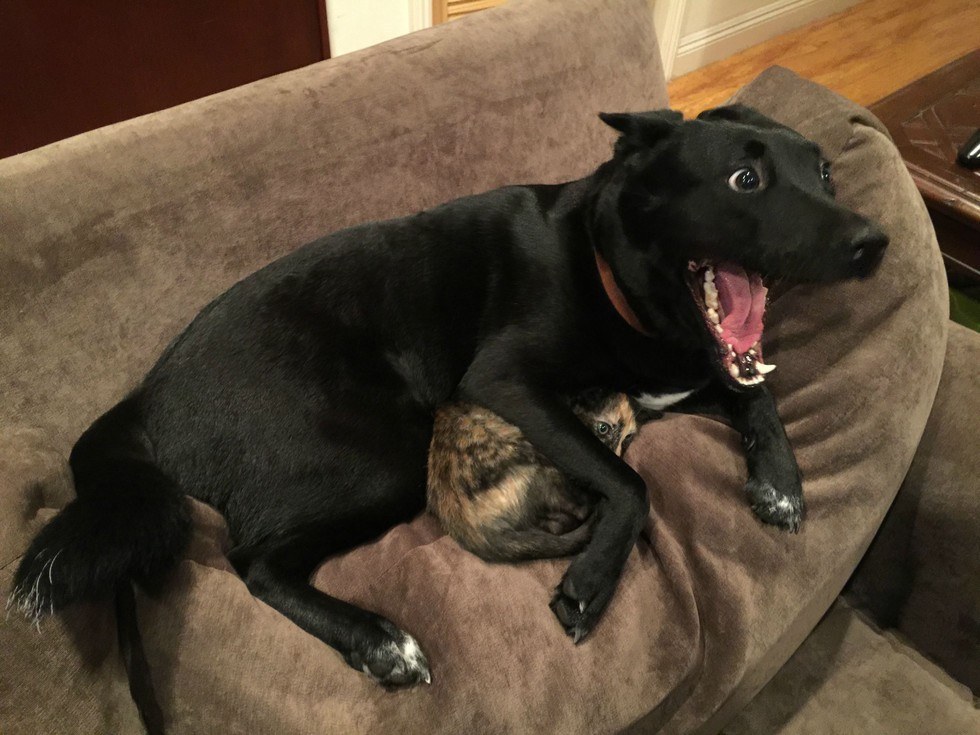 Main takeaway for how to help your friend:
1. Give them a hug.
2. Provide comfort.
3. Tell all your jokes.