So, there's been a lot of talk about "bleeding" vegetarian burgers — all-vegetable patties that somehow, miraculously, have the consistency of actual red meat.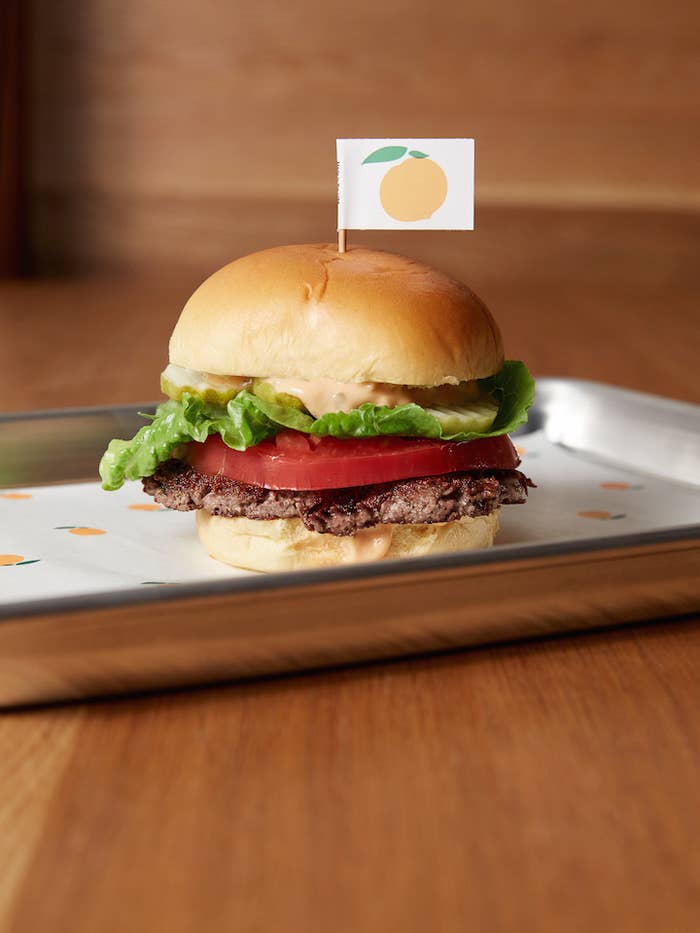 This week, David Chang's Momofuku Nishi in NYC started serving this "bleeding" Impossible Food veggie burger. So we — one vegetarian, one meat eater — had to go try it.
The burger and fries cost $12. It's obviously more than a fast-food burger, but on par with an average NYC lunch spot.
Our thoughts going in:
Chelsea: I was so pumped. I haven't eaten meat in eight years, and while I can find a substitute for hot dogs (they are both highly processed, veggie or not, so it's probably simpler), I haven't had something that actually satiates that primal appetite the way a burger does. Some vegetarians are like, "Meat is gross, why would I want to replicate that?" I do not understand those people. I didn't become a vegetarian because I hated the taste of meat. I become a vegetarian because I don't like where it comes from. And honestly, the only thing that I sometimes miss is a nice, juicy piece of meat. And yes, that juicy means "bloody." So sue me.
Joanna: I eat meat, so my last real-meat burger was maybe a month ago. The idea of a "juicy" veggie burger was a little weird to me. I know it's made out of vegetables, and I've never been one to seek out wet, juicy vegetables.
We arrived 20 minutes before the restaurant opened AND THERE WAS ALREADY A LINE.
And the line kept forming. We got a lot of "what are you waiting for?" questions from passersby.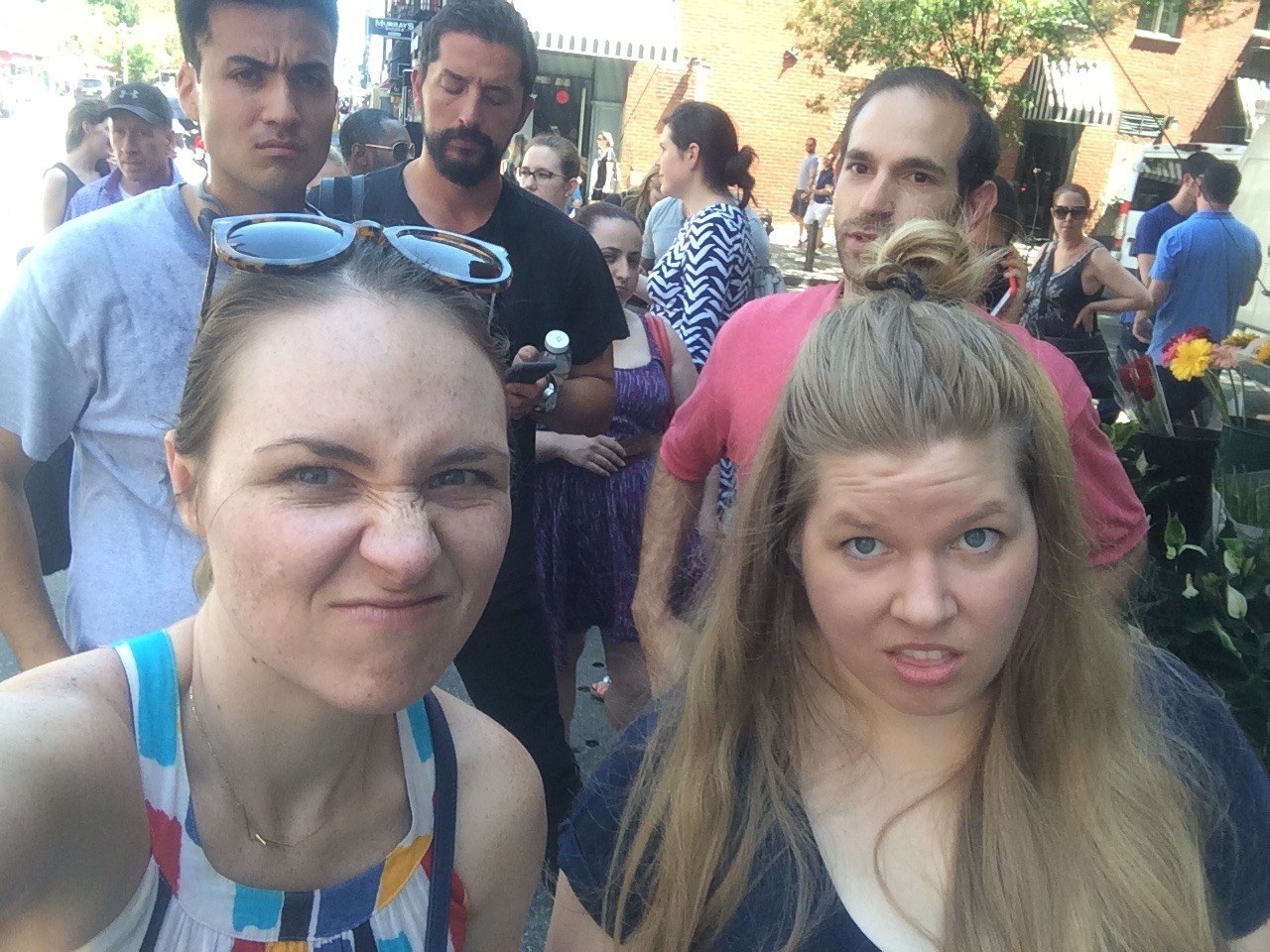 We got in and it was very clear who was the star today.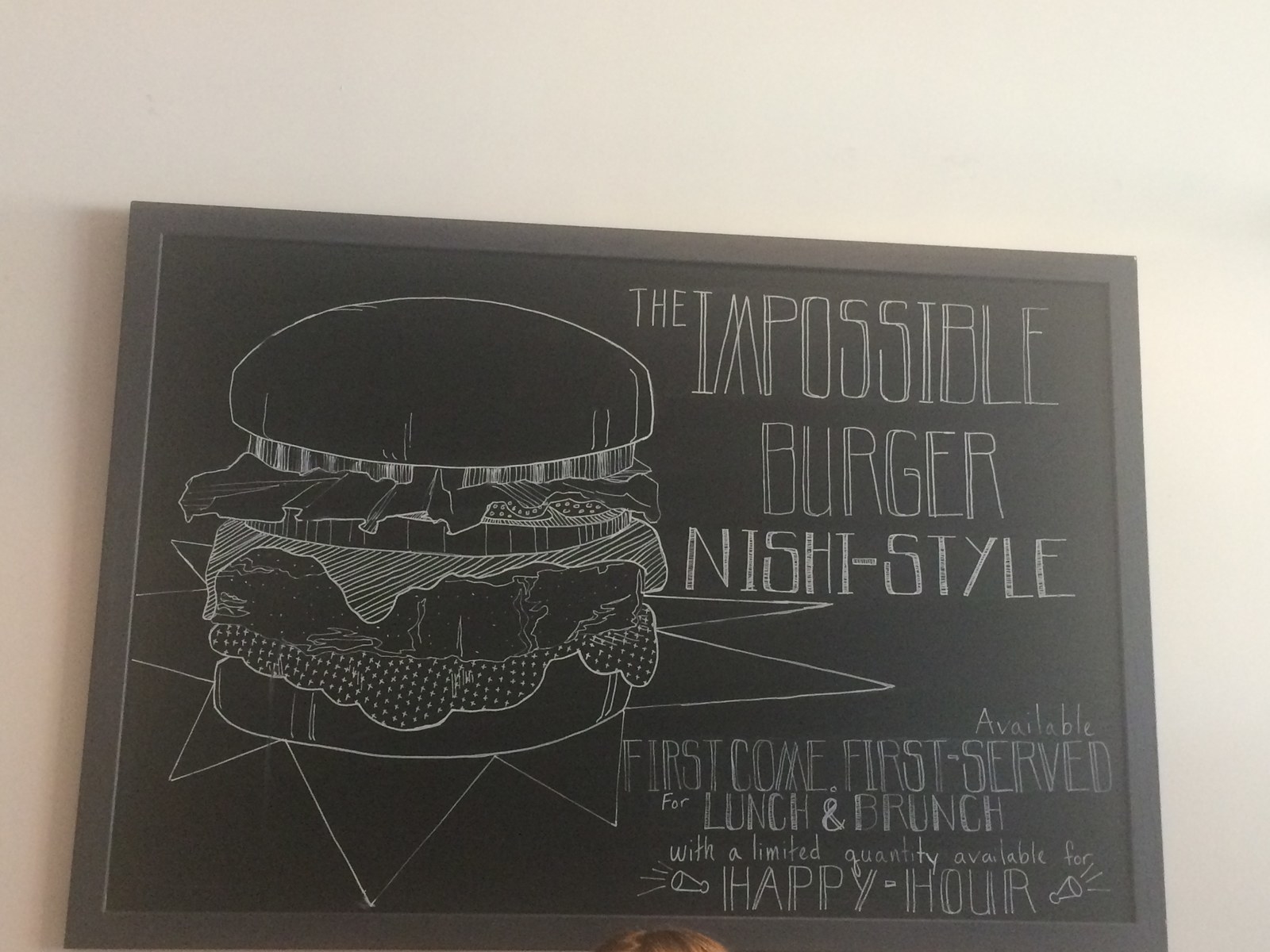 The restaurant smelled amazing, and when they brought this out Chelsea squealed. It basically looked like Shake Shack with higher-grade McDonald's fries.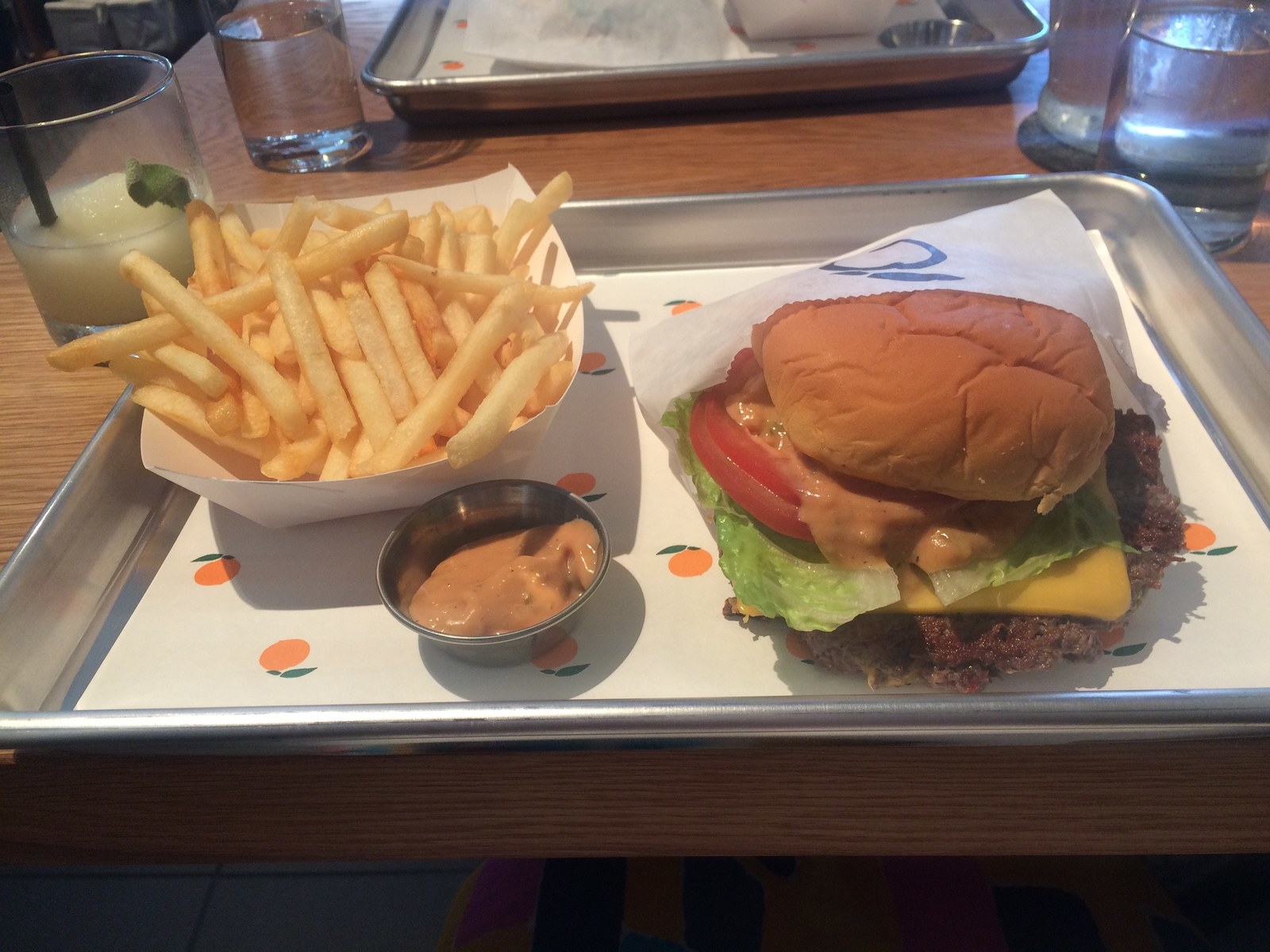 What is this witchcraft?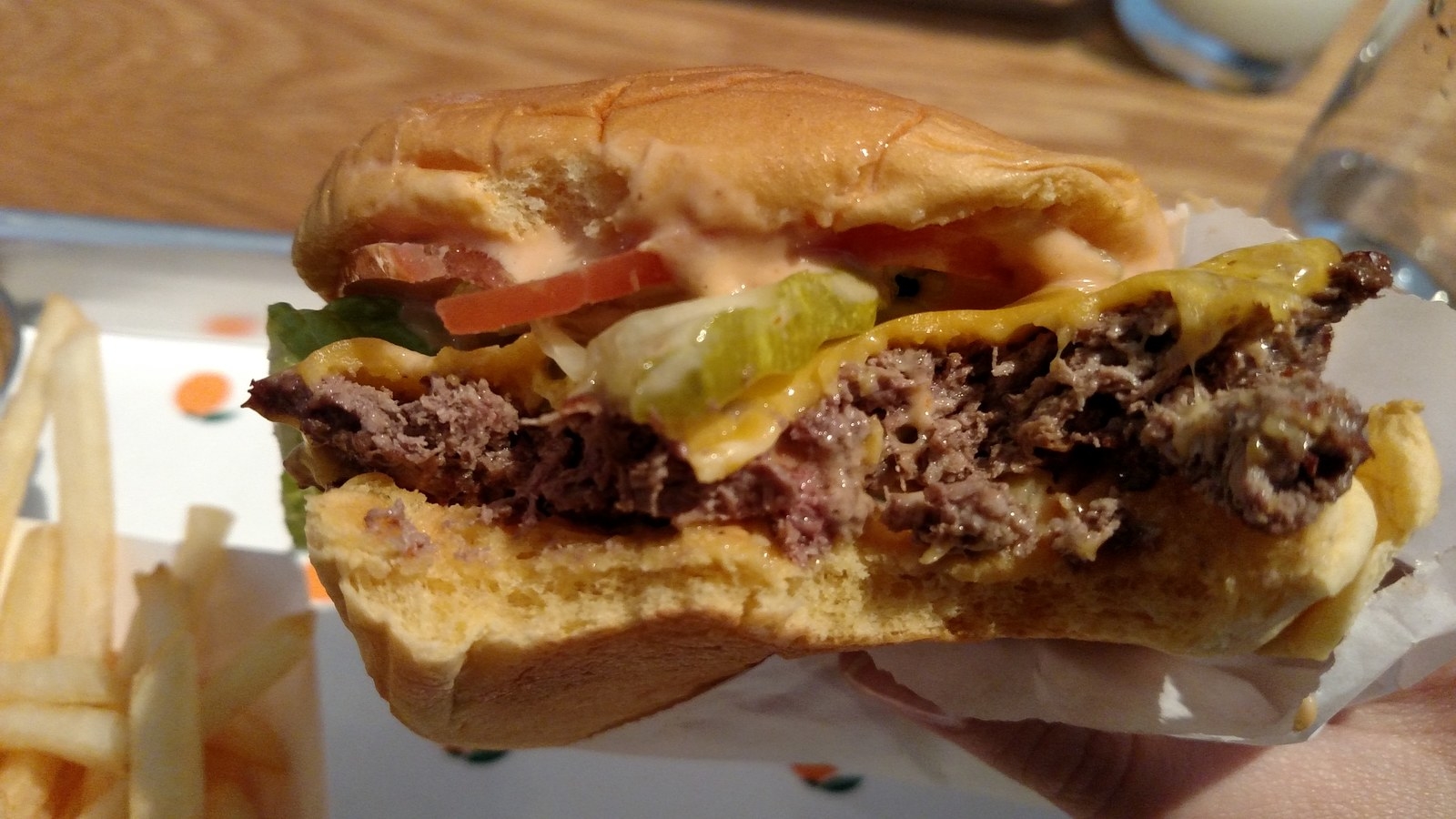 LOOK AT IT. IT LOOKS LIKE BURGER MEAT. LOOK AT THOSE JUICES. BUT IT'S VEGETABLES.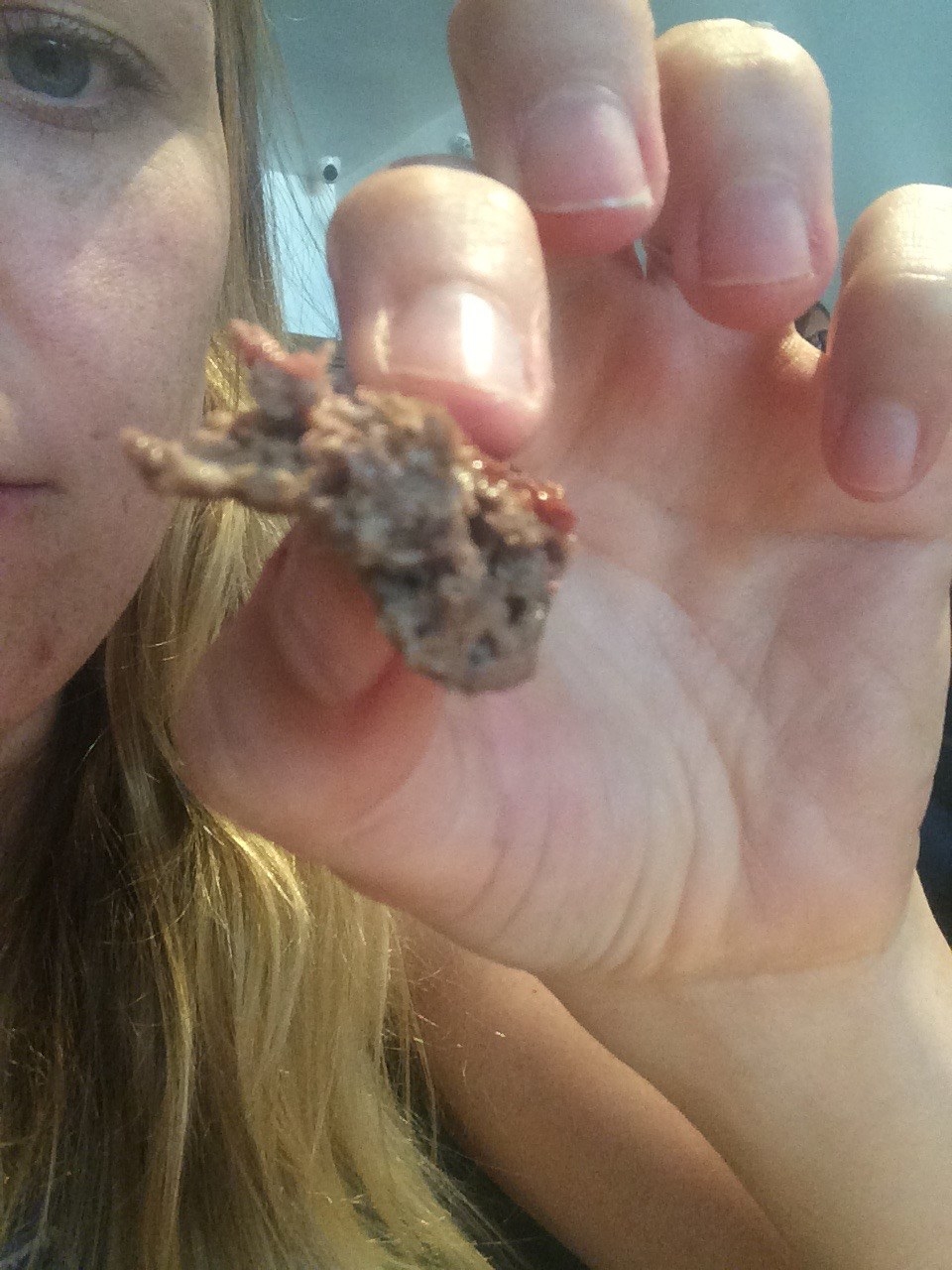 And then... ~The moment of truth~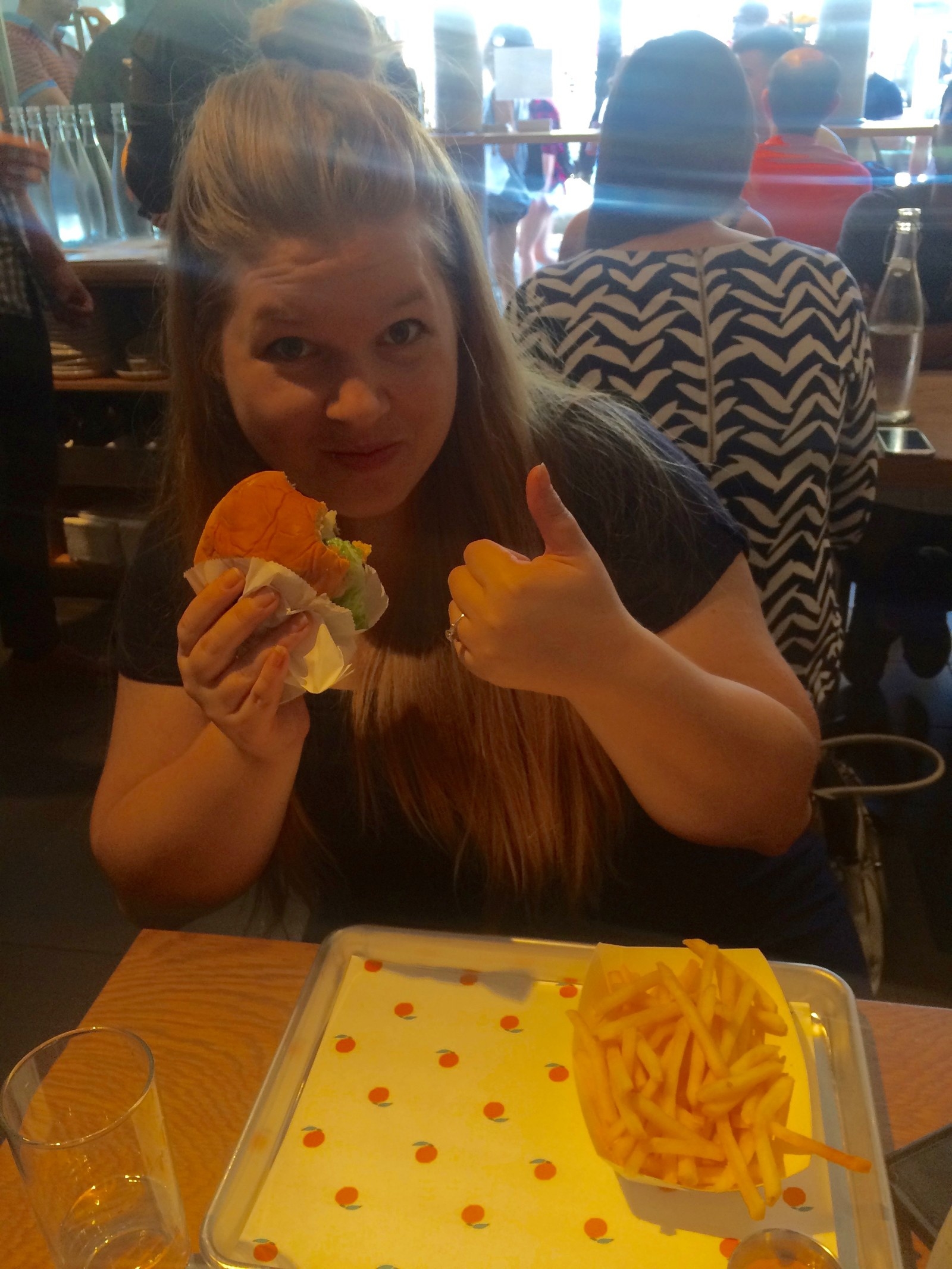 Final Thoughts
Chelsea: Throughout our entire meal, I was very obnoxiously exclaiming how good this was. I'm so genuinely happy, the texture and taste were so perfect. The "blood" in the middle just translated to juiciness, something I really miss in my meat-free life. I'm really impressed that they knew to keep it simple, too: The fries were great, perfectly crisp and salted but not frilly, and the burger was the same amount of "no frills, just damn good." I'm honestly in a better mood after eating that burger and I can't wait to go back. In general, I'm so excited at the prospect of this becoming a more mainstream option for people.
Joanna: The "impossible burger" tasted like a real burger. As a meat eater, I could not tell the difference between this crazy fake meat and real meat. And it was really good. I rarely think anything is worth waiting in line for, but now I understand why people were excited. And I maybe frightened people by inhaling it because I loved it. I gazed off into the distance and imagined a freaky utopian future where all meat is made of plants and we live in spaceships.
<3 <3 <3