16 Pups Who Just Can't Stay Awake
Why work when you can nap?
7.
This lady who got a little too into her snoozin'.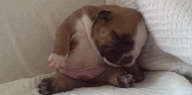 8.
This pup who is going...going...gone.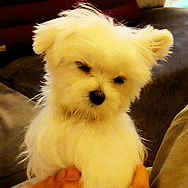 9.
This guy who just wasn't really cut out for the "watching" part of being a watchdog.
12.
This student who totally was paying attention, yep! Definitely on the same page there, Jerry.