There are certain things one hopes to never run out of, like time, money...and toilet paper. Obviously, one of these is not like the other and can put you in quite the dire position when all of a sudden you realize you're left with *just* that square of measly TP stuck to the cardboard roll.
That moment is bone-chilling, quite frankly.
Enter the Charmin Forever Roll, a giant roll of toilet paper that'll overshadow your standard roll in both size and practicality. It's made with 1700 two-ply sheets of Charmin Ultra Soft — aka a month's supply of toilet paper — that'll roll just like a normal-size roll, except obviously bigger.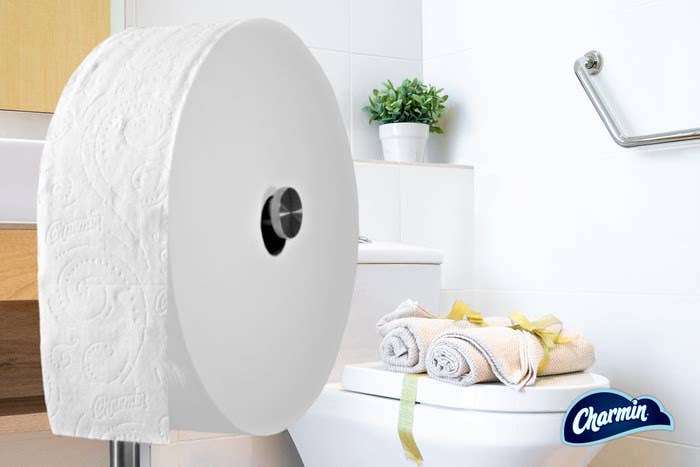 "But it won't fit on a standard wall-mounted toilet paper holder!" —probably you right now. True, BUT the Forever Roll Starter Kit comes with a stand made to cradle your enormous new friend.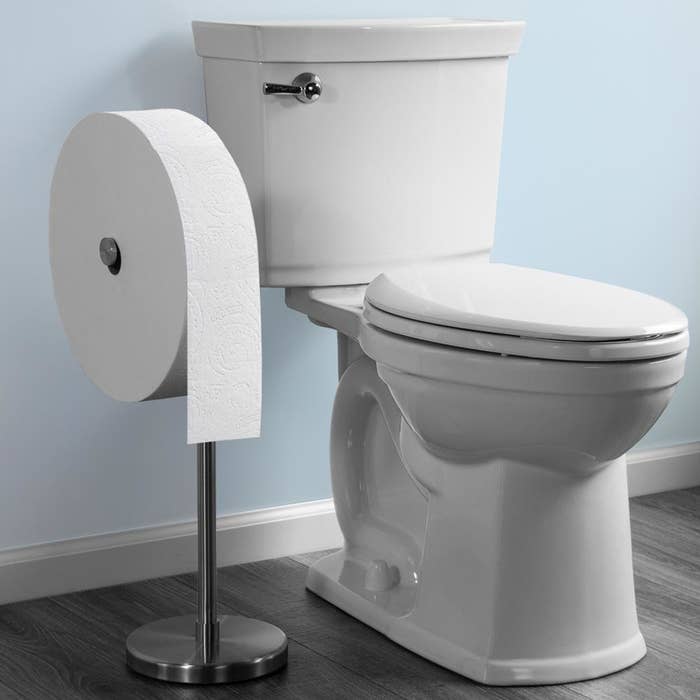 So let's marvel at what comes in the starter kit: three 12-inch rolls and a holder of your choice.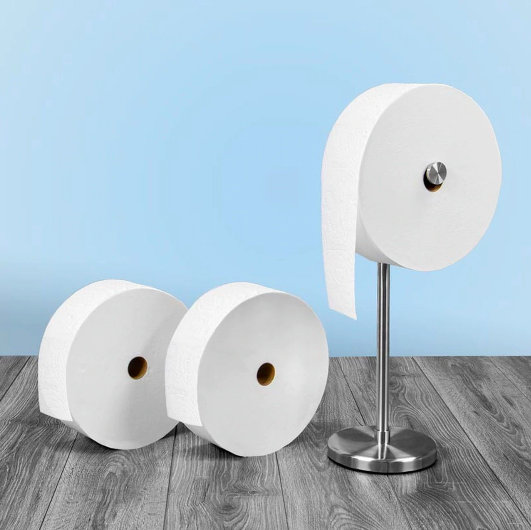 And once the months have passed and you start to fear that this new love affair is nearing its end, you can simply sign up for the Forever Roll subscription. Honestly, it may be the easiest relationship to maintain ever.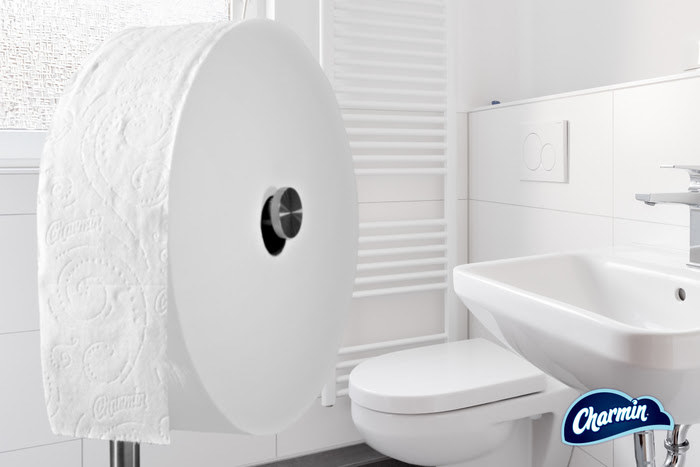 Lots of people are already fans of this supersized life hack and you could spend hours poring over the thousands of glowing reviews online. But you have better things to do. Here are some highlights:
"I absolutely love the Forever Roll. We put it in the guest bathroom. No more worries when it comes to guests pounding on the wall asking for paper! Oh, and the comments are amusing. Even more so when I say it's Charmin!" —Kim Morales
"I bought this roll for my son that lives with five other roommates and now the other roommates want one. They said it's so cool and they love the stand." —La Guerra
"I did not think the Forever Roll could get any better. Then Charmin introduced an extended-size version. My excitement is on par to my original feelings for the release of the Mega Roll versus the normal roll. The actual product is the same quality and same softness that I've always been accustomed to with the Charmin brand. Now, there is just more to love. I bought a starter pack (stand) for each of my bathrooms. Thank you for this game changer, Charmin!" —JJIL
"Bigger is better! No more shuffling to the closet with my pants down around my ankles as I go to retrieve another roll. This supersized version takes up very little extra space and has 50% more of the soft yet strong product that we all trust to keep it clean!" —Anonymous
Ready to level up to something bigger and better in the bathroom? Get a Forever Roll Starter Kit for $29.97.