1.
When you're throwing shade: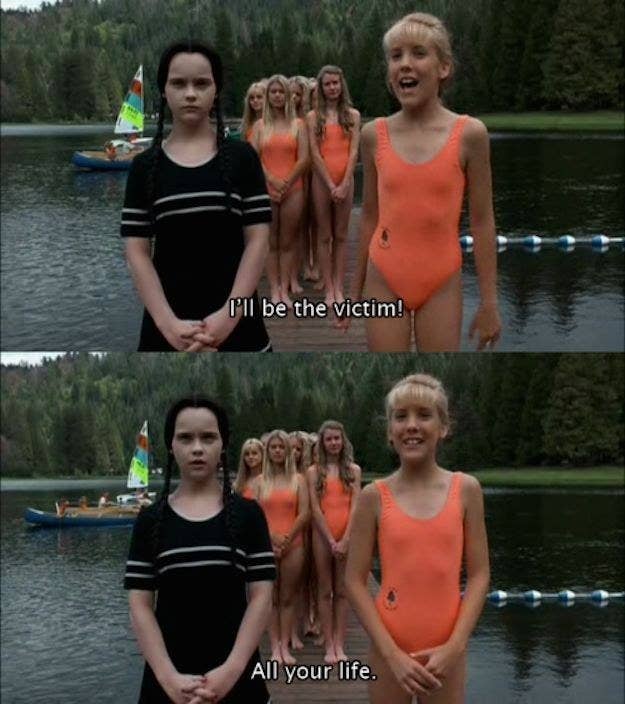 2.
When you want the creep at the bar to leave: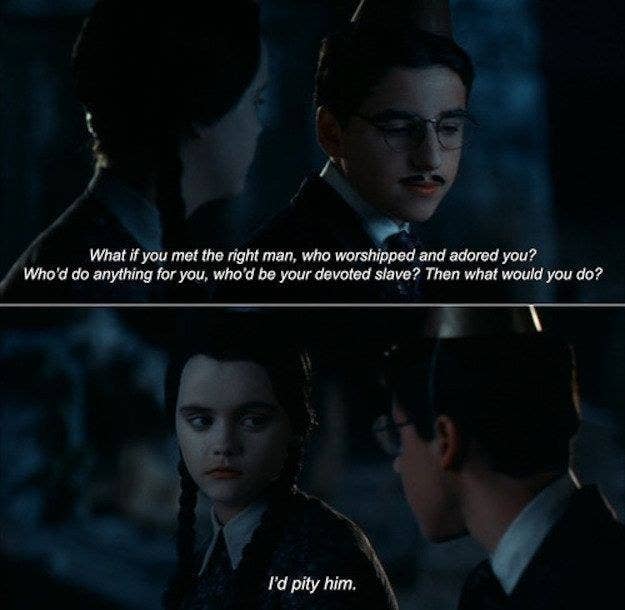 3.
When you decide you don't like someone after all: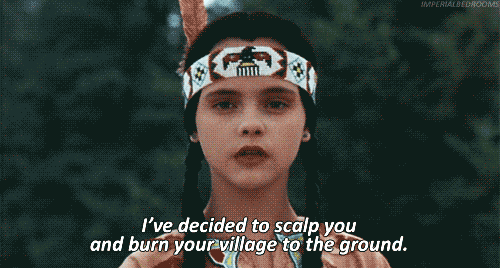 4.
When you're combatting gender-based assumptions: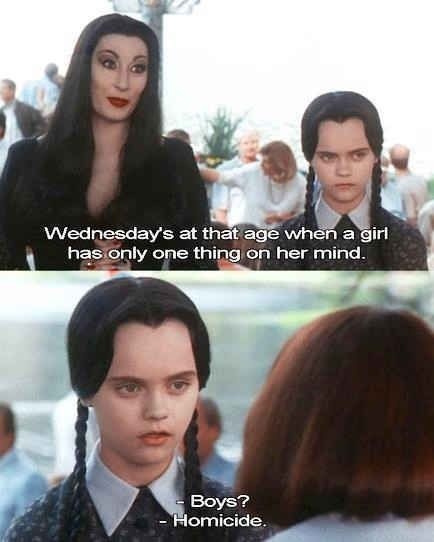 5.
When you're so deep into imagining a hypothetical relationship that the daydream gets ugly: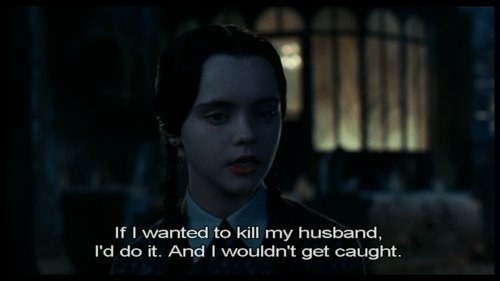 6.
When you're being asked inane questions: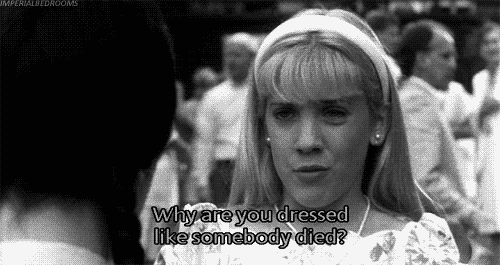 7.
When someone tells you to smile: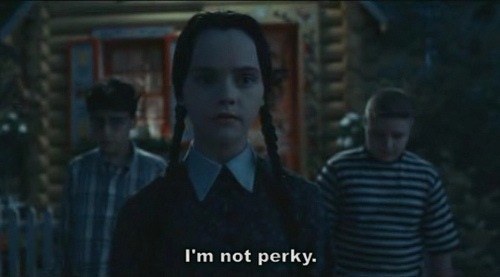 8.
When you're asked why you haven't worn a Halloween costume: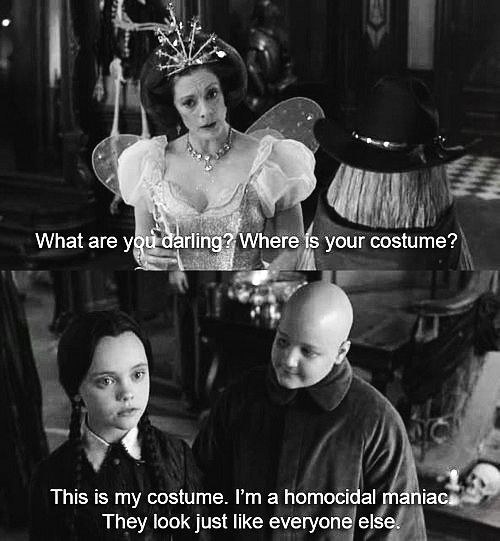 9.
When someone is telling a long story that's going no where: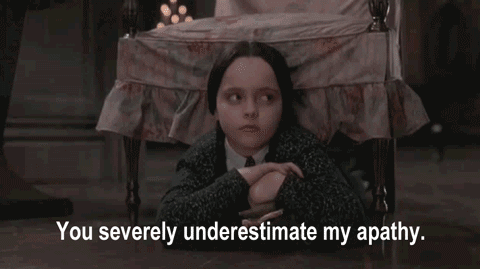 10.
When you're getting pressured from your parents to settle down: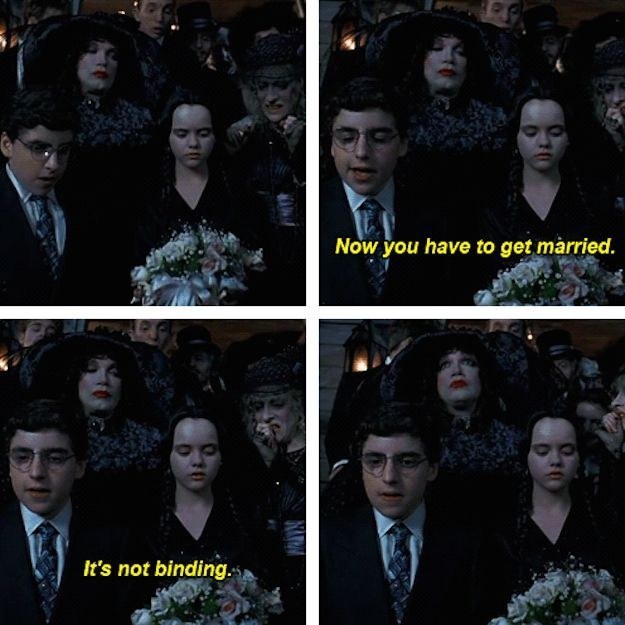 11.
When you're having a bad day: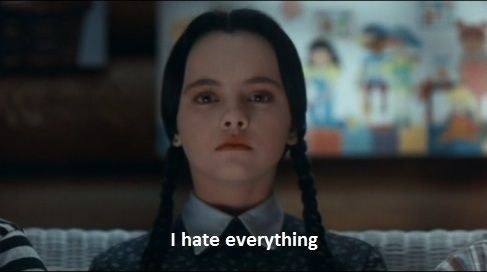 12.
In short: whenever you hear the little dark voice inside your head, it's really Wednesday Addams.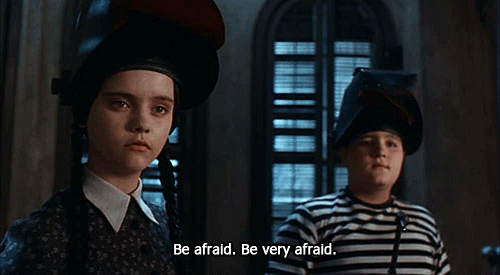 This post was created by a member of BuzzFeed Community, where anyone can post awesome lists and creations.
Learn more
or
post your buzz!