1.
A Zombie Pack for days when you feel like one but don't want to look like one. This lifting, pore-tightening mask works intensely to rejuvenate your skin and give you a "just-came-out-of-the-spa" glow.
Promising review: "I'll be honest. I don't write reviews very often. Today was especially a hard day working from home, not sleeping last night, an 18-month-old and a 3-year-old. I was feeling beat! My skin was sure showing the stress. I had LOW expectations — no way this could make me feel better but I decided to treat myself at least a little. Well, was I in for a BIG surprise! I was FaceTiming my mom, also my BFF, during the tightening. I sure was scared, we both thought this would be perfect for a Halloween night! Lol! But as soon as I rinsed it off... WOW! My mom was asking all about it! She will try it too! Lol! I will surely continue using it! Please leave this awesome product at this awesome price! Greatly appreciated by tired mommies like me!! Gracias!!" —TAYD3
Get a set of eight masks from Amazon for $22.80+ (available in three varieties).
2.
A tub of brightening, firming eye cream to help banish dark circles and puffiness and help you look ~so well-rested~ that you might (...might) forget you were up until 4 a.m with a teething toddler.
Promising review: "I'm a working mom of two toddlers and 34 years old, I get maybe 5 1/2 hrs of sleep a night (on a good day) and I always have puffy eyes and this has been a life changer. I noticed an almost immediate noticeable change around my eyes since using this eye cream. I was looking for a more affordable eye cream and found this highly rated one and decided to try it!!! A little of this goes a long way. I also use it on my fine lines and my neck." —Sara Nich

Get it from Amazon for $29.99.
3.
A collagen-infused moisturizer that'll put expensive creams to shame and drench dehydrated skin (pregnancy? caffeine? stress?) with moisture for a plump, dewy look all day long.
Promising review: "Don't be fooled by the price! This cream is IT guys!!! After having my second baby, I find my skin has completely changed and I was struggling so bad with extra dry dry skin! Well, after going through all the reviews, I decided to give it a try since the price wasn't bad at all. Well, let's just say it surprised the hell out of me!! Because four days in, my skin was so plumpy! I mean like baby butt soft plumpyness!!! You won't regret this ladies. You are very welcome 🙏."—Jenn
Get it from Amazon for $18.
4.
A cruelty-free lengthening mascara to add dramatic volume to your lashes so you can ~fake that you're wide awake~ (without dealing with the hassle of applying falsies!).
Promising review: "I have always had naturally long eyelashes but after having my kids, I find my eyelashes are lacking to say the least! This mascara makes it look like I'm wearing fake lashes — it thickens and lengthens the lashes without clumping." —Aubrey Seigla
Get it from Amazon for $4.99.
5.
Glossier Cloud Paint blush — all you need is a dab of this pillowy gel-cream to melt seamlessly into your skin to give you a subtle, healthy flush, so you can look pulled together with minimal effort (even on a crazy Monday!).
You can also have peace of mind knowing that Cloud paint is hypoallergenic, dermatologist-tested, paraben-free, fragrance-free, and cruelty-free.
Promising review: "I'm a Filipino American with tan skin that has yellow undertones and I wear makeup maybe once every other month. I'm a working, tired mom who needs MINIMAL prep time. I've found it. Cloud Paint is INCREDIBLE. It's nearly impossible to screw up its application thanks to the videos. It doesn't feel like I'm wearing makeup at all which is a pretty big deal considering I'm used to wearing absolutely nothing at all. Dusk is perfection!"—Mc S.
Promising review: "I'm a 50-year-old mom who doesn't wear much makeup and was introduced to this by my 13-year-old daughter who is particularly obsessed with this brand, and although I was a bit wary, I ended up ordering Spark and Eve and I have to say, It is quite perfect! I never write reviews but I just loved how it gave a subtle boost of color on my cheeks! I am now quite the 'Glossier fan'!"—Layla R.
Get it from Glossier for $18 (available in eight shades).
6.
A collagen powder supplement with 100,000 5-star (!!!) reviews that you can stir into your coffee every morning to help give your hair, skin, and nails a bit of a boost. Seriously, this new mom says it gave her a ~glow~ after four weeks! 
Read more about collagen supplements here and here.

Promising review: "I purchased the 10 oz. which lasted me 15 days. I am a busy mom and I get tired most of my time and a little help from this product went a long way. My skin is glowing, my hair is shining, my nails doesn't break easily and not only that, I also do a little workout that requires weights and It has helped my knees become stronger. As described I do add it to my morning coffee and by mixing it throughly it has no texture and no flavor. TRY IT!" —Bea B.
Get it from Amazon for $27 (available in two flavors and five sizes).
7.
Olaplex No. 7 bonding oil that'll help bring damaged locks back to life in minutes — check out the salon-quality results for the mama below!
Promising review: "I cannot live without these products!!! My hair had gotten "parched" no other way to describe it. My hair lacked movement, shine and manageability. After just one use of the Olaplex system WITH THE OIL I was back sporting my prime time locks again!!!"—Kristi Hoss Schiller
Get it from Amazon for $28 (...and check out the other products in the Olaplex system here.)
8.
Mario Badescu rosewater facial spray to freshen up your face with a quick spritz — whether you need a pick-me-up before an important presentation at work or after a grueling CrossFit workout.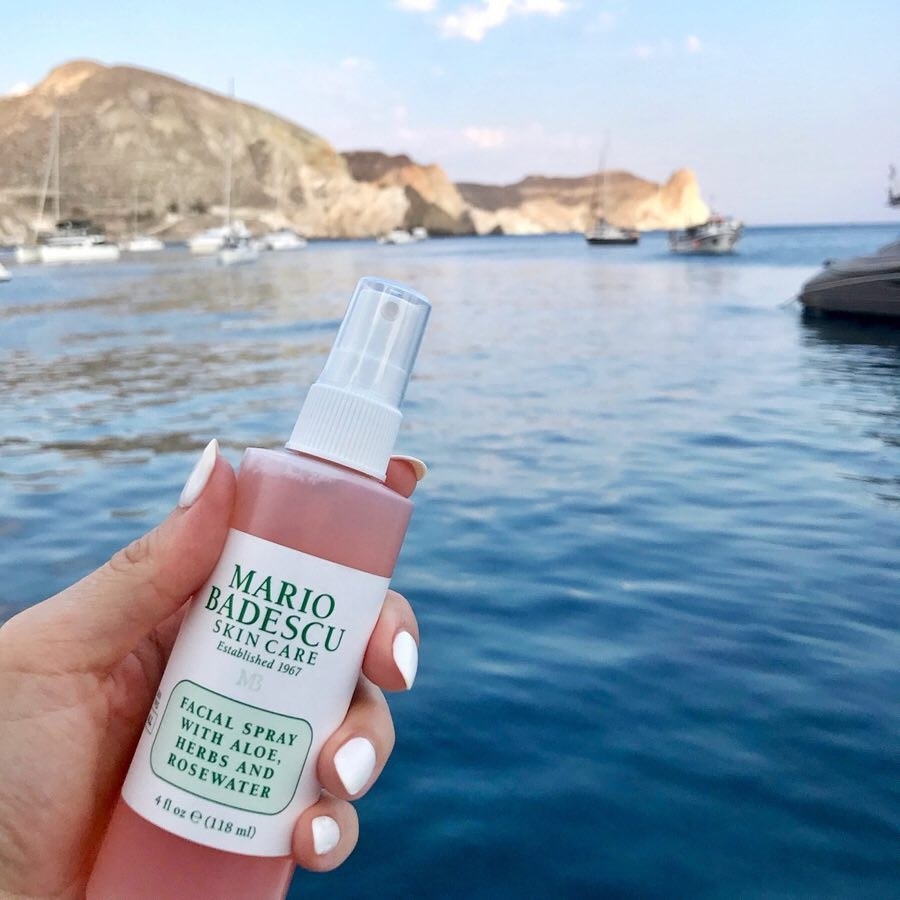 Promising review: "As a new mom I have little time for myself, let alone anything to do with my face. This has been a god send. My face started to feel dry and gross. This perked it back up and now people tell me how nice my complexion is! And, all I have on is the mist." —Sara Callinan/trivett

Get it from Amazon for $7+ (available in a variety of size packs).
9.
A Maybelline under-eye concealer stick with a convenient built-in sponge applicator to help erase dark circles and puffiness. As they say, "Parent sleep is like regular sleep but without the sleep."
Promising review: "I am a mom of a 12-year-old with autism. He keeps me really busy and doesn't sleep well at night so I am never getting enough sleep. With that being said, I get dark circles under my eyes. I hate having the tired worn out mom look so I decided to try this. I put it on and loved it immediately. I love the brightener. It helped cover my dark circles perfectly. I would definitely recommend and will be buying this again." —Kindle Customer
Get it from Amazon for $5.86 (available in 18 shades).
10.
And a set of gold collagen masks to wear when you're beyond exhausted but stayed up late anyway watching Firefly Lane after your kids went to bed just to have some "me" time.
Promising review: "I'm a new mom and have bags under my eyes and dark circles. These eye masks helped de-puff and lessen the dark circles. I placed them in the refrigerator before I used for an even more relaxing experience." —Captain Giggs

Get it from Amazon for $19.97.
11.
An ice roller that'll feel like heaven as it de-puffs and wakes up your tired eyes — especially after a night of too much wine and tantrums. 
Reviewers say this is also great for helping to relieve tension and sinus headaches. Stick it in the freezer and roll over your face to experience bliss.
Promising review: "It's great for a new mom to help with those tired eyes. It works on the puffy eyes and mild headache. This has become part of my morning routines several days a week and you can't beat the price." —LauraD
Get it from Amazon for $12.99+ (available in 8 colors).
12.
A cruelty-free and vegan Milani baked blush that doubles as a highlighter to add oomph to your cheekbones and get you #InstaReady in a flash.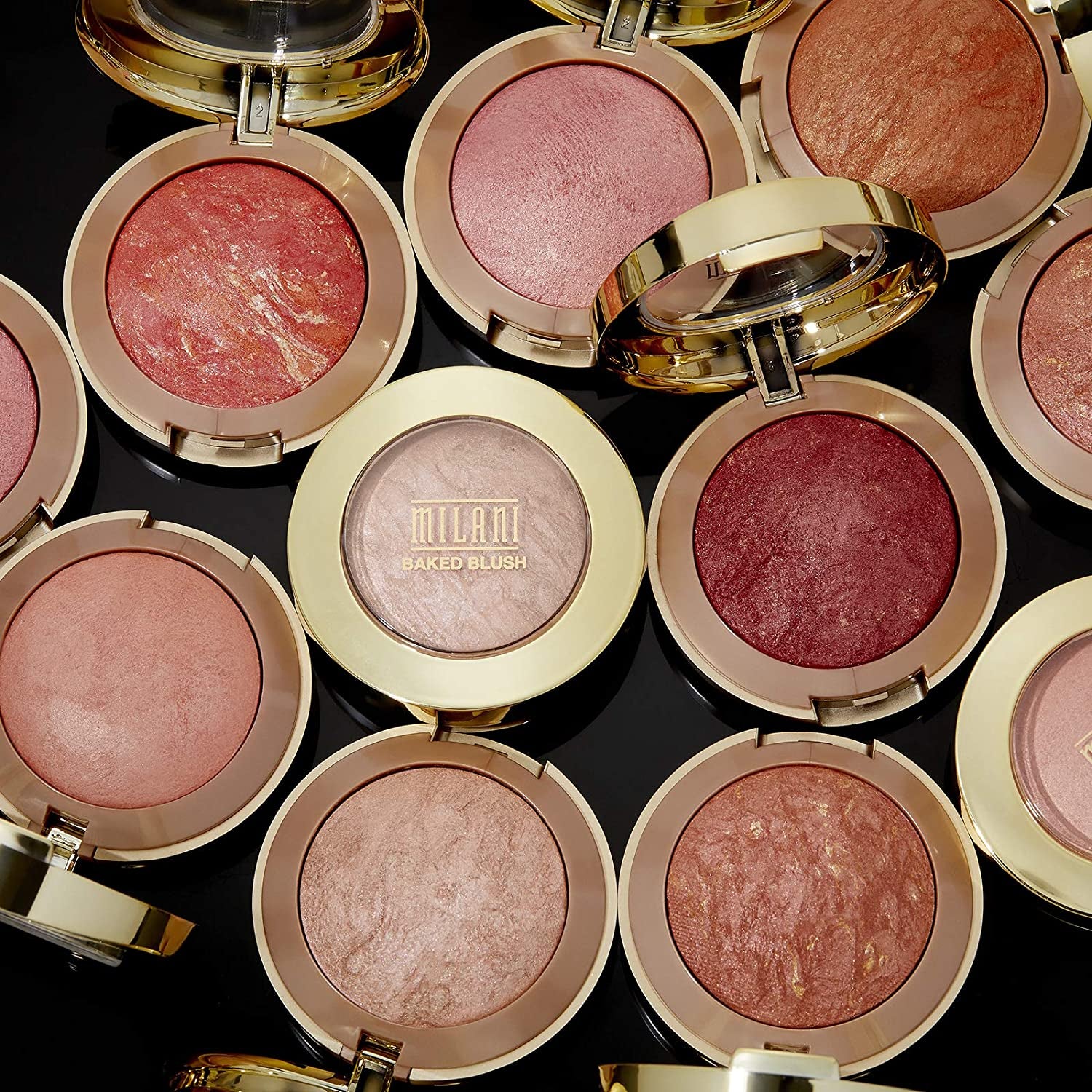 Promising review: "I have two young kids and zero time to make myself look presentable (the way I'd want to anyway). Pre-babies and staying home I used Nars Orgasm (the stick) but post kids when I went to re-order the price tag just couldn't be justified. I read somewhere on the interwebs this was a cult favorite and I was not disappointed. It makes my skin look dewy with just the right amount of glitter and after chasing, screaming at, and consoling children all day while I may not feel sane, I still feel like I have at least some blush." —Jesse Houck
Get it from Amazon for $6.99+ (available in 16 shades).
13.
An all-natural facial oil packed with nourishing skin foods like avocado, grapeseed, turmeric and lemon oils that will soak into your face at night so you can wake up looking refreshed and ready to take on the day!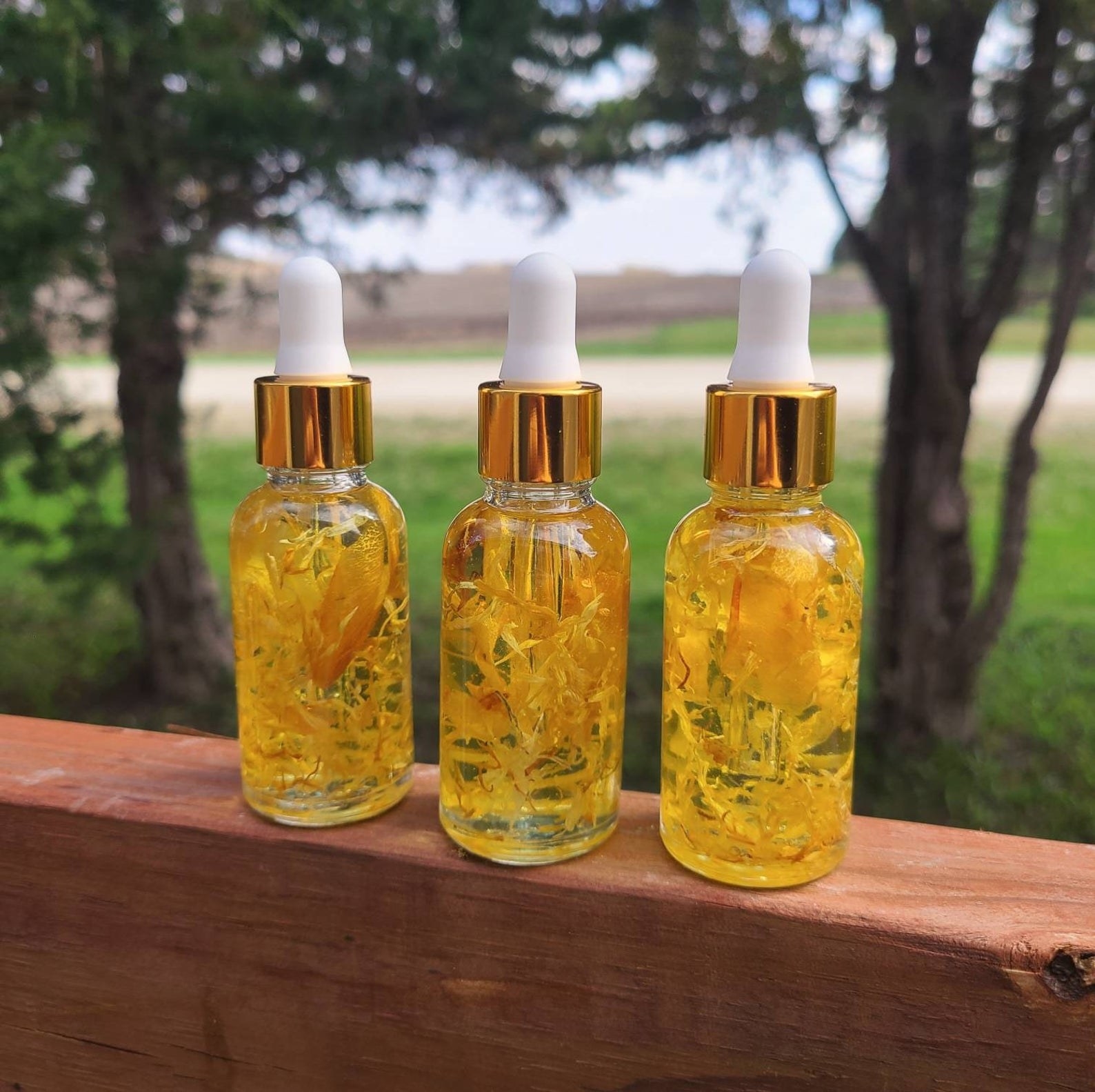 Baby Soft Beauty is a small biz based in Minnesota, started by parents inspired by their son, who has eczema, to create gentle, all-natural skincare products.
Promising review: "I absolutely love this oil. I pop this on my face for a serious healthy dewy glow that lasts all day. My daughter even asked me if I was wearing highlighter. This a my everyday go to. Not to mention my skin is so clear and bright now." —Dyonna Baca
Get it from Baby Soft Beauty on Etsy for $10.99.
14.
Or Radha Beauty Rosehip Oil with 14,000 5-star (!!!) reviews that's loaded with fatty acids and antioxidants to help combat blemishes, discoloration, and dry skin.
Promising review: "I have only been using this product for a few days, BUT my skin has drastically improved. I have struggled with skin issues for years, and have used many products-some over the counter, some prescription. I know that it usually takes a good few weeks to see the results of a new product, however after just a few uses of this oil, I have noticed a much smoother complexion. My skin went from flaky, dry, uneven, tired-looking etc. to vibrant, moisturized, even and healthy! I bought it for other reasons, but I do think it has improved my acne as well. I cannot say enough good things about this stuff."—Allison C
Get it from Amazon for $14.95.